This recipe was created by Australian Pineapples ambassador Martyna Angell.
Makes 8 Tacos | Prep time: 10 minutes | Cooking time: 25 minutes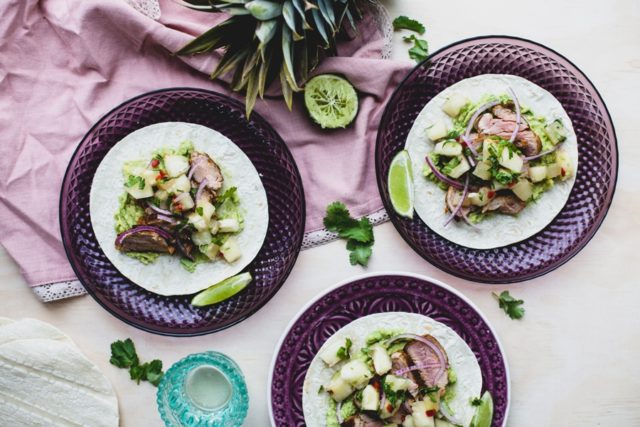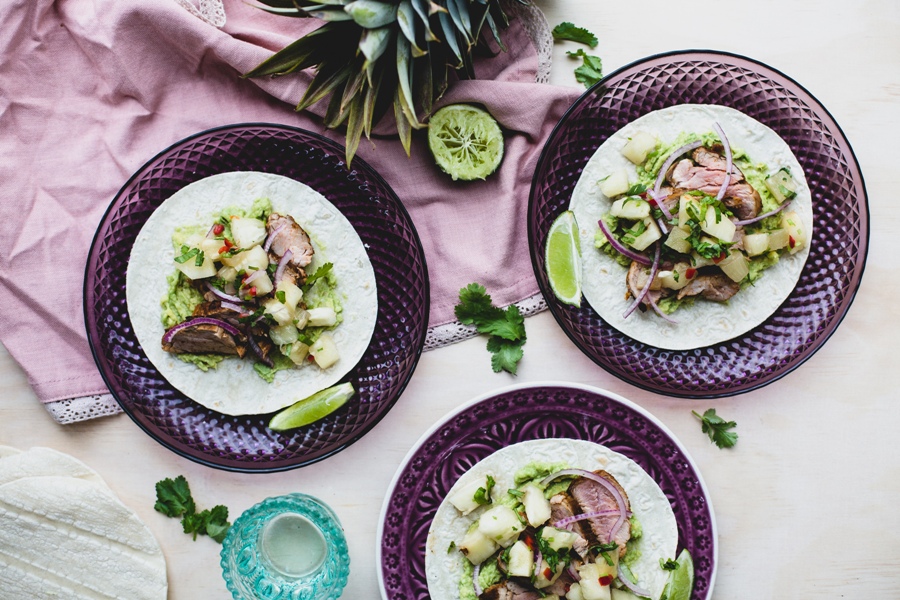 Ingredients
350g pork fillet
2 teaspoons olive oil
1 tablespoon peri peri spice mix
½ pineapple
¼ small red onion
Small handful freshly chopped coriander
½ long red chilli
2 teaspoons apple cider vinegar
¼ teaspoon sea salt or to taste
Pinch freshly ground black pepper
1 small avocado
1 lime
8 mini tortillas
Method
Preheat oven to 180C.
Drizzle the pork with olive oil and sprinkle with peri peri spice mix, rubbing it well into the meat. You can cut the fillet in half to allow it to fit into the pan.
Heat a large frying pan over medium to high heat and sear the pork for 5-6 minutes on each side, turning regularly.
When the meat is cooked, allow to rest wrapped in aluminium foil for 5 minutes.
Peel, core and finely dice the pineapple. Peel and finely slice the onion. Cut the chilli in half, remove seeds and finely dice the flesh. Finely chop the coriander. Combine the pineapple, onion, chilli and coriander in a bowl and season with apple cider vinegar, salt and pepper.
Scoop avocado flesh into a small bowl and drizzle with juice from half a lime. Cut remaining lime into wedges and reserve for serving.
Heat tortillas wrapped in aluminium foil in the oven for 10 minutes.
Once the pork has rested, slice into 5mm-thin slices.
To serve, top each tortilla with a spoonful of avocado, 4-5 slices of pork and a generous topping of pineapple salsa.
Serve lime wedges on the side.