Winter is all about indulging in rich and warming creations, using seasonal produce and spices to create decadent desserts.  Warm up with this creamy spiced pumpkin pie on a buttery crust. Thanks to Maxwell & Williams for this week's recipe.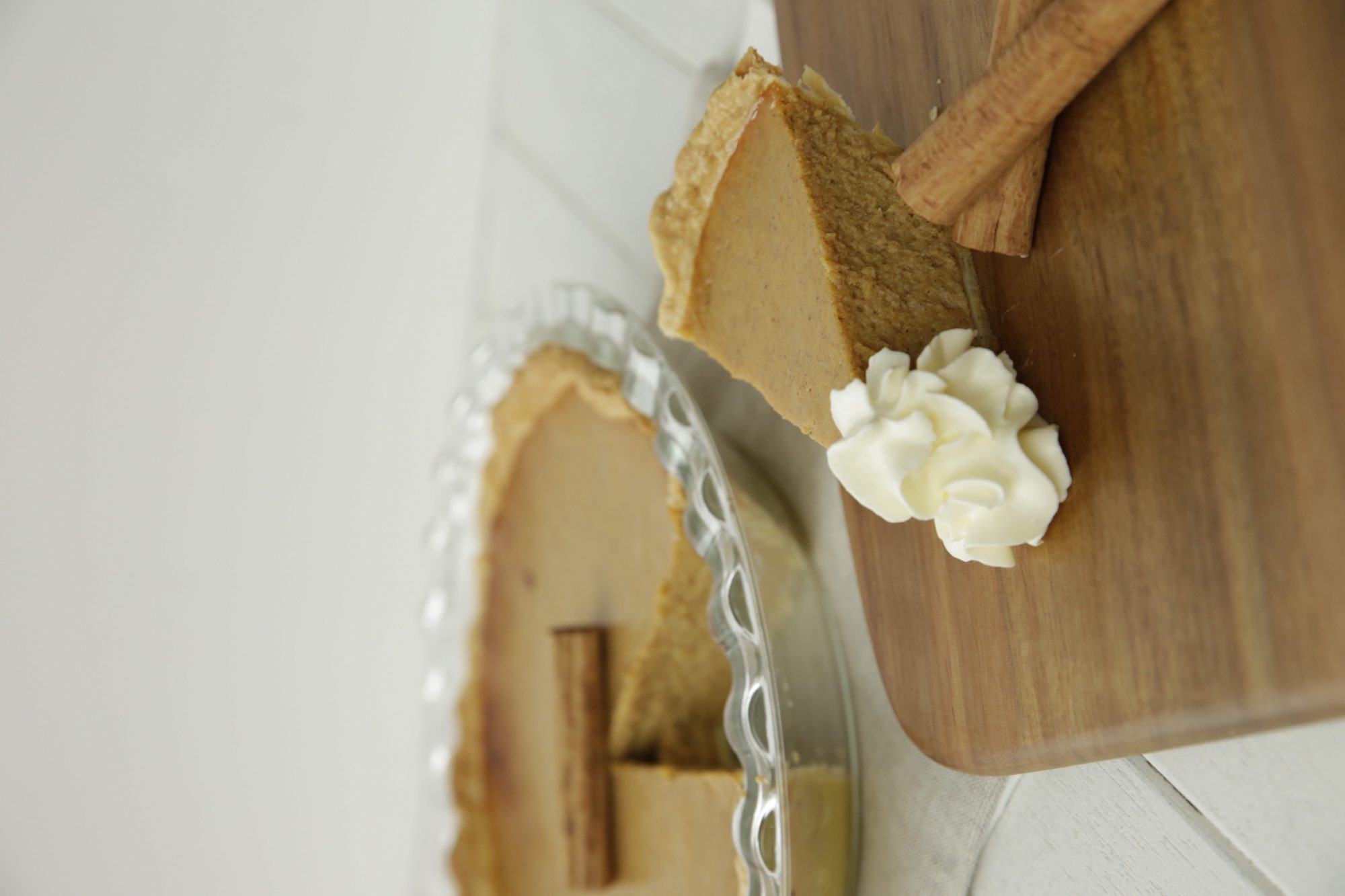 Serves: 12
Ingredients
2 cups freshly mashed cooked pumpkin
1 sheet of store bought shirtcrust pastry
395g sweetened condensed milk
2 eggs
1 pinch of salt
2 ground cinnamon sticks
Half of a fresh nutmeg
1 tsp grated fresh ginger
Method
Roll out one sheet of short crust pastry to fit in the 27cm Maxwell & Williams Pyromax Pie Dish.  Line the top of the pastry with non-stick baking paper and fill with oven weights or dry beans.  Place shell into a preheated oven of 180 degrees Celsius and blind bake for 10 minutes until it begins to golden.
In a food processor, combine the freshly mashed cooked pumpkin, sweetened condensed milk, eggs and a pinch of salt.
In a mortar & pestle, grind two cinnamon sticks and half a nutmeg with 1 tsp of grated fresh ginger. Add spice mixture to pumpkin mixture and pulse to combine evenly.
Pour pumpkin spiced mixture into half-baked shell and place in oven for 40 minutes.  When the pie is ready, it will brown slightly around the edges and the centre will appear slightly wobbly, yet firm to the touch.
Serve from the oven with a generous spoon of whipped cream.
Best served out of the oven with a dollop of freshly whipped cream, you'll swear you were in a log cabin in front of a roaring fireplace.