Fire up the barbie and invite some friends over for ribs! These tender, smoky and slightly spicy ribs by Williams-Sonoma will leave you licking your lips (and fingers!). For extra smokey flavour, use smoking chips inside your barbecue. If you don't own a barbecue, you can also cook these ribs in the oven. Serve them with a zesty coleslaw salad and some fresh bread rolls – everyone's happy!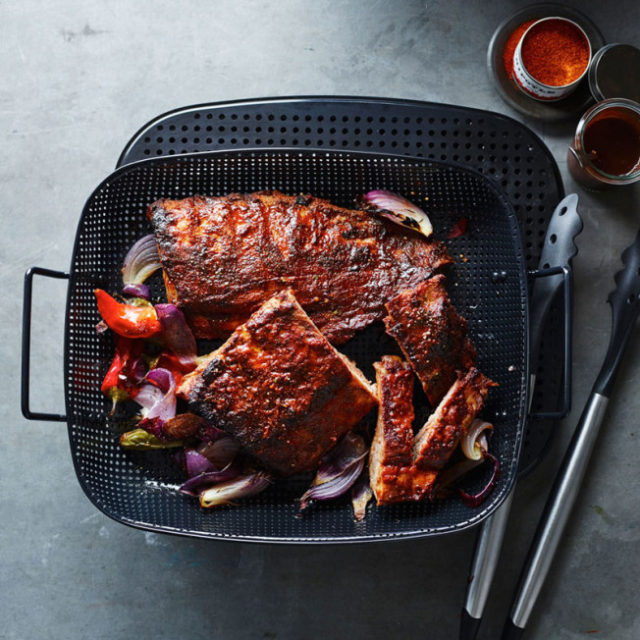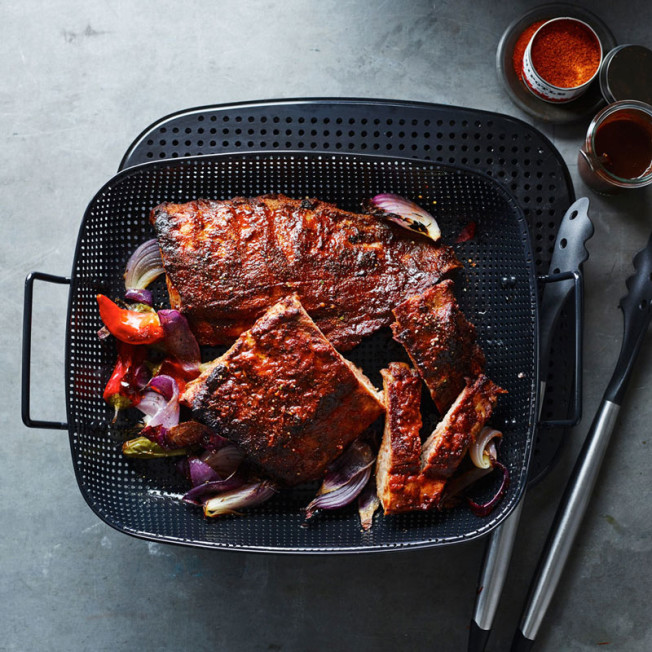 Ingredients
2 racks pork ribs, about 2.5 kg total
For the rub:
1/2 cup brown sugar

2 tbs chilli powder

2 tsp salt

1 tsp smoked paprika
For the sauce:
3/4 cup tomato sauce

1/4 cup brown sugar

2 tbs Worcestershire sauce

1/4 cup apple cider 

1 tbs soy sauce

1 tbs Dijon mustard

1 tsp onion powder

1 tsp garlic powder

1/2 tsp ground cinnamon

Pinch of nutmeg

Large pinch of salt
Method 
Preheat barbecue or oven to 165°C.
To make the rub, in a small bowl, combine the brown sugar, chilli powder, salt and paprika.
Place the ribs on a barbecue-friendly tray, such as the High-Heat Nonstick Steel BBQ Roaster from Williams-Sonoma, or a baking tray if you're cooking in an oven. Spread the rub evenly over both sides of the ribs. Transfer the ribs to the barbecue or oven and cook for about 3 hours, turning the ribs every hour, until the meat starts to pull away from the bones. Remove the ribs from the barbecue, cover with aluminium foil and let rest while you make the sauce. 
To make the sauce, in a saucepan combine the tomato sauce, brown sugar, Worcestershire sauce, apple cider, soy sauce, mustard, onion powder, garlic powder, cinnamon, nutmeg and salt. Bring to a boil over medium-high heat then reduce the heat to medium. Simmer for 4 to 5 minutes, or until reduced by half. Remove from the heat.
Baste both sides of ribs with barbecue sauce then return to barbecue or oven for a further 5 minutes.
Transfer ribs to a cutting board, cut into single pieces and serve hot with the remaining barbecue sauce alongside.
Serves 6.
–If you'd like to brush up on your kitchen skills, head to the Williams-Sonoma Sydney Cooking School to learn the tricks of the trade.