Today's recipe is brought to us by Australian Lamb and it's a real winter warmer. And while the cooking time is rather long, foodie couple Darren Robertson and Magdalena Roze have devised a way to use the leftovers – see below for a bonus lamb korma mini pie recipe to make the next day.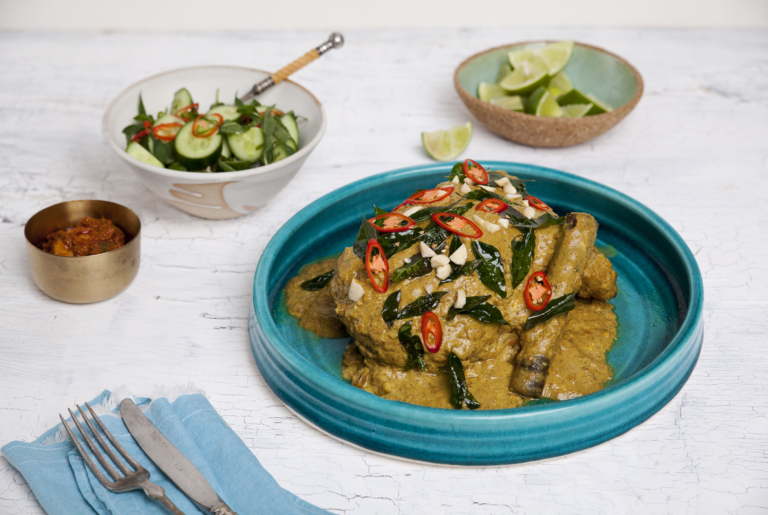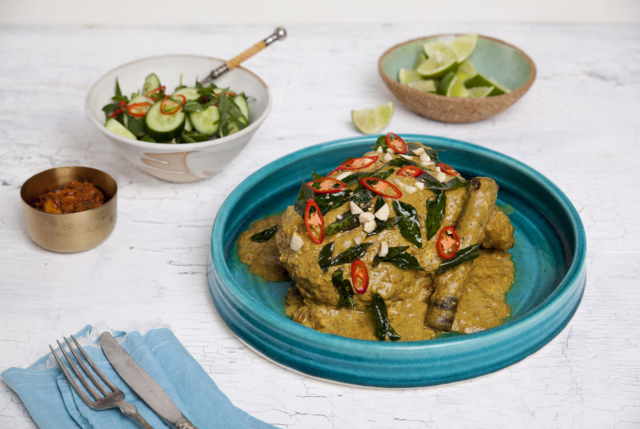 Preparation: 30 minutes | Cooking: 5 hours 30 minutes | Serves: 6
Ingredients
1 x 1.5kg leg of lamb
1 tbsp coconut oil
2 brown onions (peeled and chopped)
8 cloves garlic
70g ginger grated
1 large red chilli
100g blanched almonds
550ml water
150g yoghurt to finish curry
Spice mix
3 tsp garam masala
1 tsp cumin seeds (roasted)
2 tsp coriander seed (roasted)
4 cardamom pods
1 stick cinnamon
1 tsp turmeric
Cucumber salad
1 cucumber, chopped
1 handful mint
2 tbsp almonds, chopped
1 chilli, sliced
Half a lime
Steamed rice and lime wedges to serve.
Method
Preheat oven to 150C. Blend the spice mix ingredients into a powder using a mortar and pestle and set aside.
Blend the almonds and water together in a food processor and set aside.
Heat the coconut oil in a large oven proof pot on the stove, season the lamb with salt and then fry until golden brown for 3-4 minutes. Remove the lamb from the pot then add the onions, garlic, ginger and chilli. Cook on medium heat until lightly golden. Add the spice mix, give a good stir, then add the blended almond mixture.
Place the lamb back into the pot and baste it with some of the sauce. Cover with foil and place in the oven to cook at 150C for 5 hours.
When the lamb is soft to the touch and it's falling off the bone, remove the pot from the oven, mix the yogurt into the sauce and season with lime juice.
Serve with mint, cucumber salad, extra yoghurt, lime wedges and steamed rice.
For extra wow factor, garnish with fried curry leaves, chopped almonds and sliced chilli.
Lamb korma pies or pasties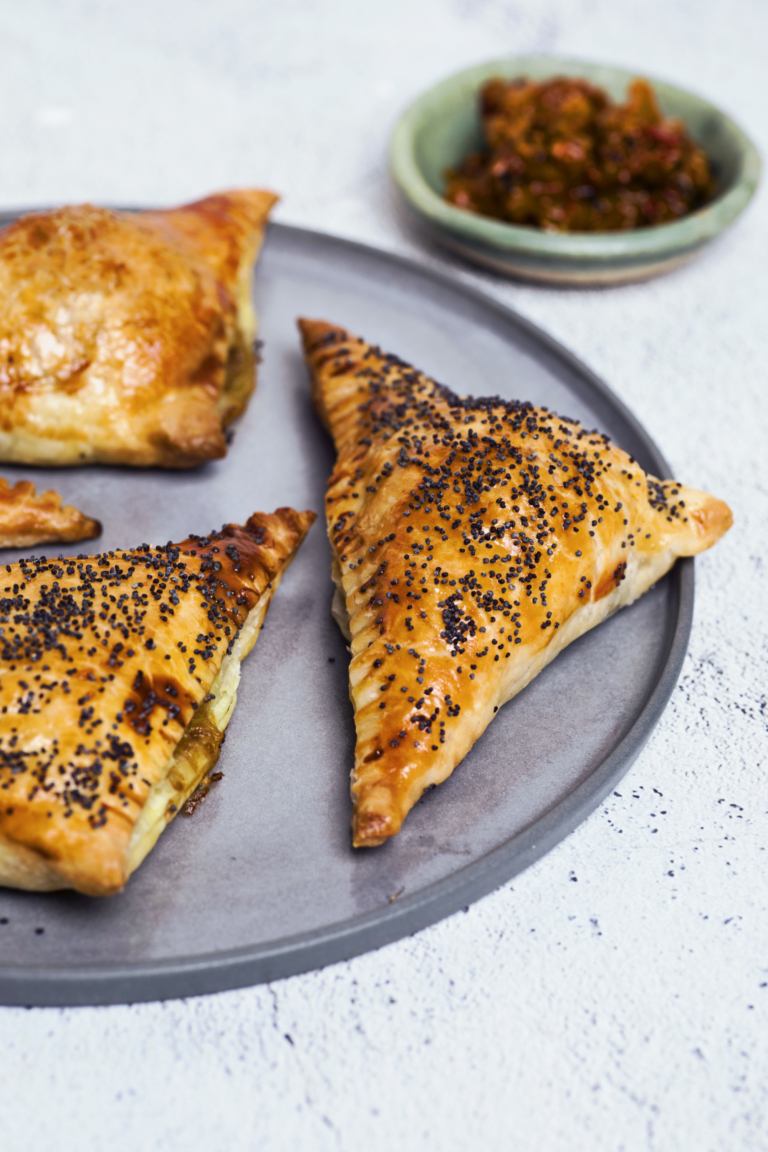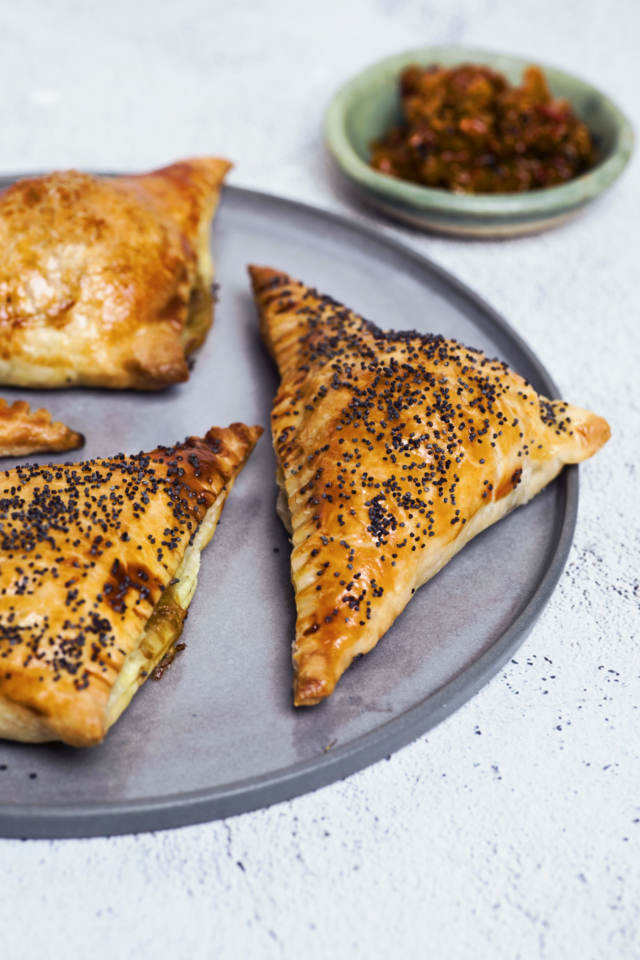 Ingredients
Puff pastry
Egg
Poppy seeds
Chutney
Method
Scoop leftover curry onto pastry and fold.
Brush with egg and poppy seeds and bake until golden.
Serve with chutney.