This week we bring you another delicious seafood recipe courtesy of our friends at Villeroy & Boch who have styled it so beautifully on the brand's black 'Manufacture Rock' collection plate below. Serve this fresh dish with a dollop of lemon sour cream, filled cucumber rolls and a handful of frisée lettuce.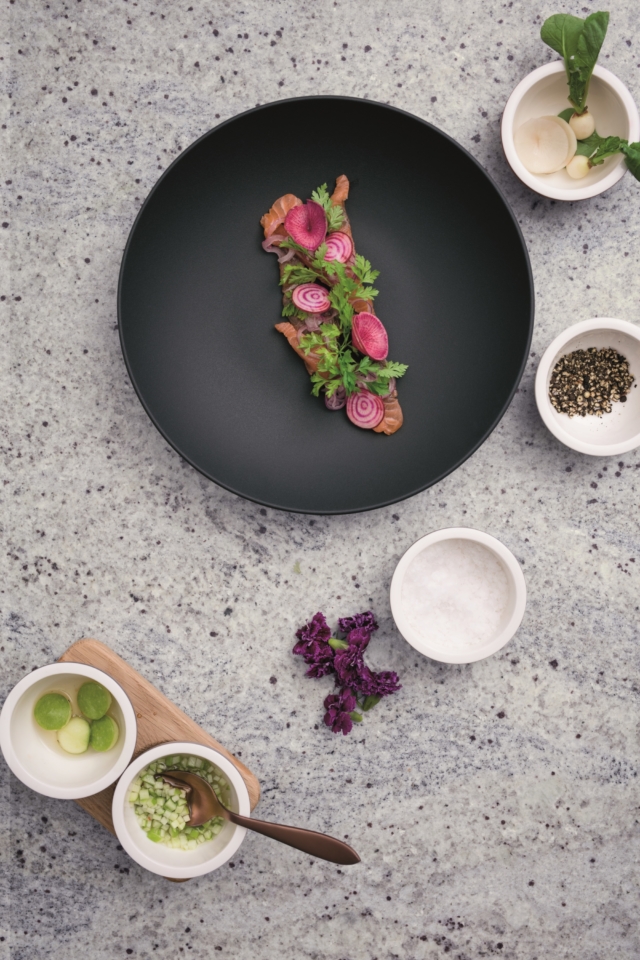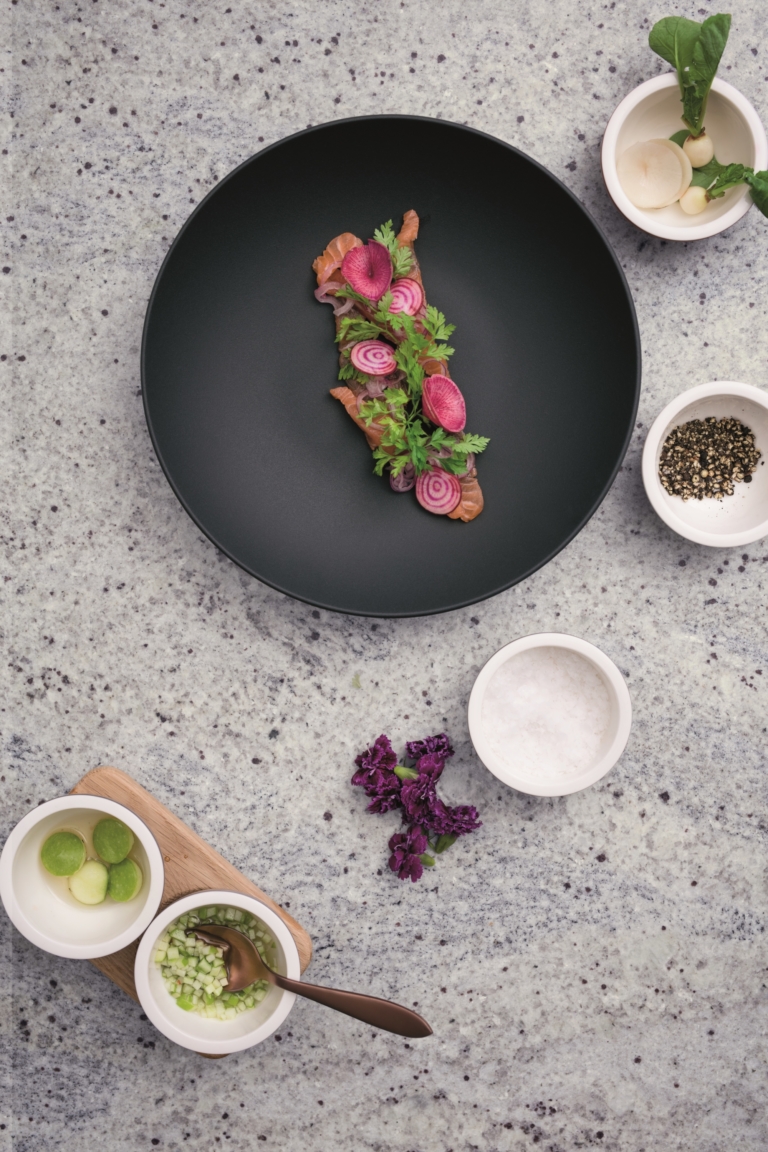 Ingredients
½ apple, preferably Granny Smith
160g salmon fillet
The juice of 1 lime
50ml high-quality elderflower cordial
1 splash of light balsamic vinegar
Salt
Sugar
1 pinch chilli, finely chopped
½ teaspoon of cornflour
Method
Bring the elderflower cordial to the boil and thicken slightly with the cornflour. Add the lime juice, vinegar, chilli and salt, as well as some sugar if desired, until the mixture has a sweet and sour flavour. Leave the sauce to cool. Wash the apple leaving the skin on and cut into small chunks before adding to the sauce.
Remove any bones and skin from the salmon fillet before cutting into eight very thin strips. Add the salmon strips to the elderflower and lime sauce and make sure they are well covered. Cover and leave to cool in the fridge for at least ten minutes. Serve with the apple cubes and a little extra sauce.
For the ceviche marinade use lime, chilli, salt, cane sugar and honey. The salmon only needs to be marinated for a short time before serving.