Who said pasta should be reserved for winter? Proving it can be enjoyed all year, this light vegetarian ravioli is perfect for summer entertaining and given it takes just seven minutes to prepare, you'll have plenty of time to catch up with your guests. Courtesy of Maxwell & Williams, today's recipe is served on the brand's statement Positano range. Bon appetit!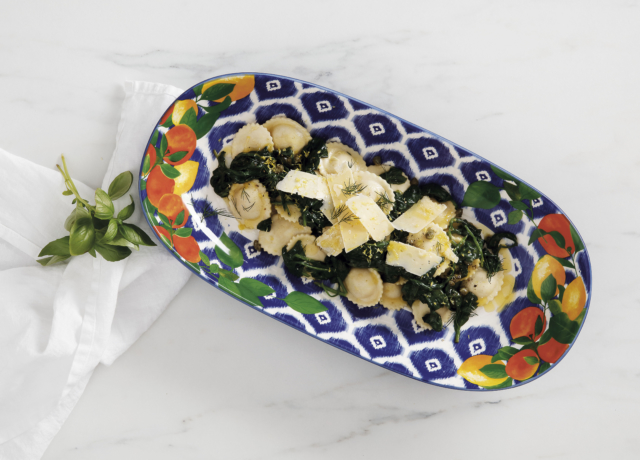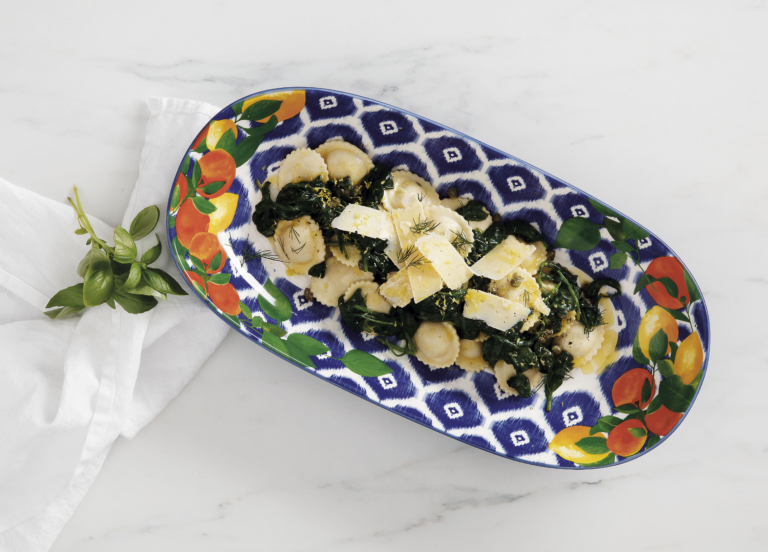 Preparation time: 7 minutes
Serves: 4 people
Ingredients
500g pre-made ricotta ravioli
50g butter
2 cloves garlic
1 lemon, juiced and zested
500g baby spinach leaves, rinsed
1/4 cup baby capers
Parmesan, grated
Cracked pepper
Fresh dill, to garnish
Method
1. Fill a medium-sized saucepan halfway with water and a pinch of salt. Place over high heat and bring to boil. Gently and carefully place the ravioli in the water and boil for approximately 4-5 minutes or until cooked through. Drain through a colander and set aside.
2. Set a large saucepan over high heat and melt butter. Add garlic, lemon juice, zest and capers, stir to combine and reduce heat. Stir through spinach and cook for 2 minutes or until wilted.
3. Add in ravioli and gently toss to combine.
4. Transfer to serving platter and top with parmesan, cracked pepper and dill.