Whip up this healthy treat from Flannerys Organic & Wholefood Market for the kids' lunchboxes or yourself! Flannerys has stores in Lane Cove, Crows Nest and Mona Vale, Sydney. They offer a huge range of products including certified organic and seasonal fruit and vegetables, free naturopath advice and practitioner only products, great skincare options that are vegan, cruelty-free and non-toxic, gluten free breads, pastries and snack foods.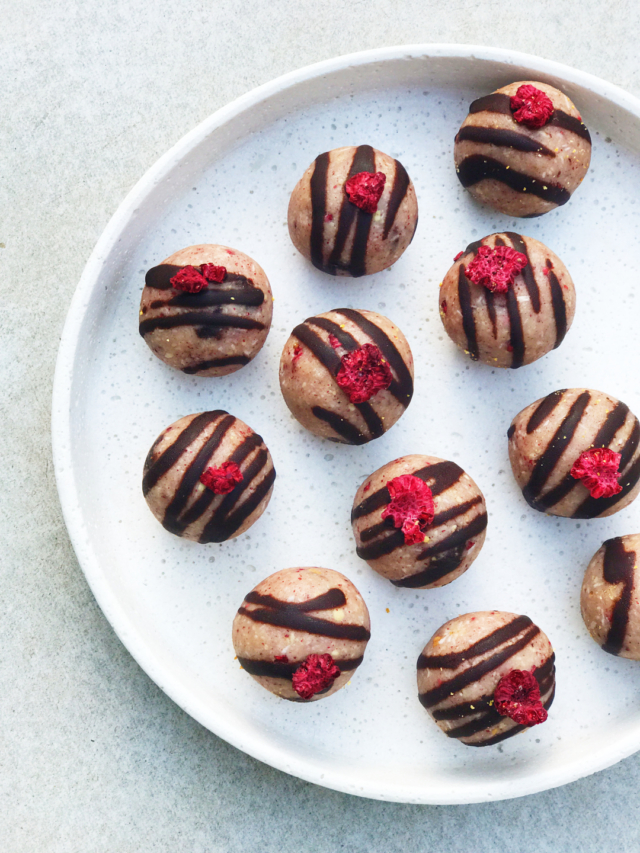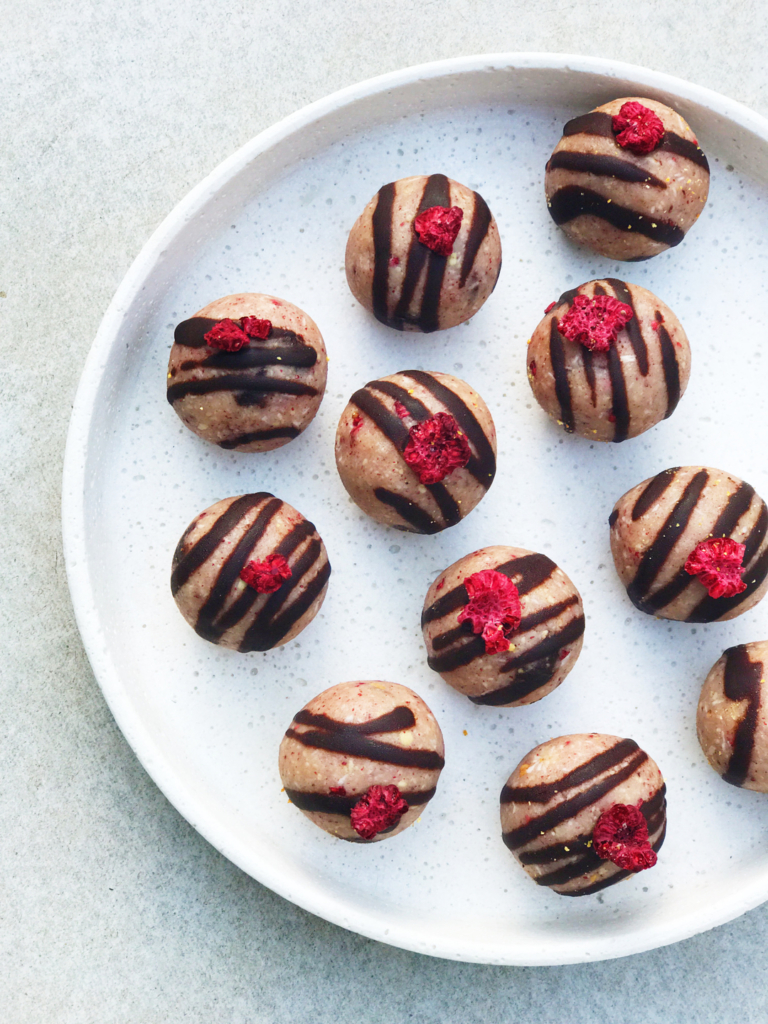 Ingredients
½ cup cashew butter (homemade or store bought is fine)
3 tbsp rice malt syrup
½ cup desiccated coconut
½ cup coconut flour
½ tsp vanilla paste
Zest of 1 lime, plus juice of a half
¼ cup freeze dried raspberries
1 bar of Pana Chocolate
½ tsp coconut oil, melted
Method
1. Place cashew butter, rice malt syrup, lime juice and zest into bowl & mix together.
2. Break off 2 squares of Pana Chocolate, chop into small cubes.
3. Combine the dry ingredients, crumble the freeze-dried raspberries and sprinkle in the chopped chocolate, and massage together with hands to combine.
4. Divide the mix into 10 portions, then roll into balls and place them in the fridge.
5. Melt remaining chocolate in a bowl over another bowl filled with boiling water, add coconut oil to help it melt to a nice smooth consistency.
6. Take the bliss balls from out of the fridge and drizzle the melted chocolate over them with a spoon.
7. Return to the fridge to set the chocolate.