This week's recipe comes from the new book 'Ice Tray Treats,' which is available locally from online homewares purveyor UNTIL. The book is a cookbook with a difference in that there's no cooking involved! All of the recipes include no-bake desserts and treats made using ice trays and moulds. This simple, fruity confection is perfect for the warmer months.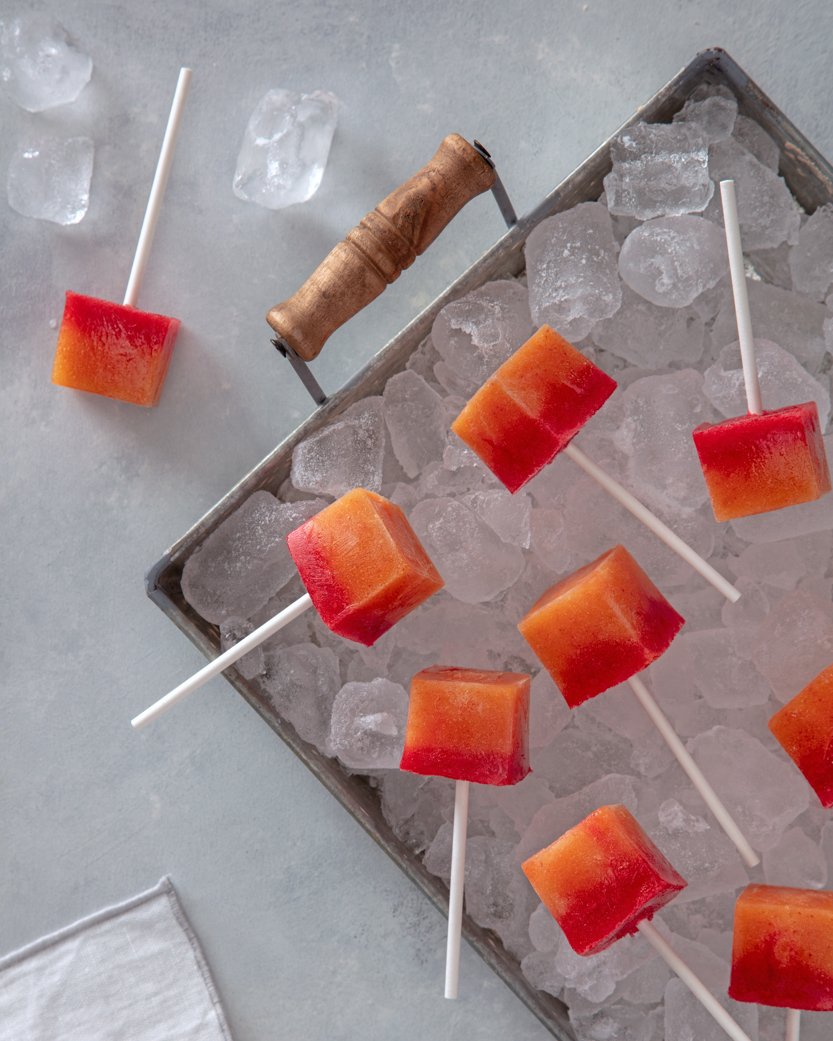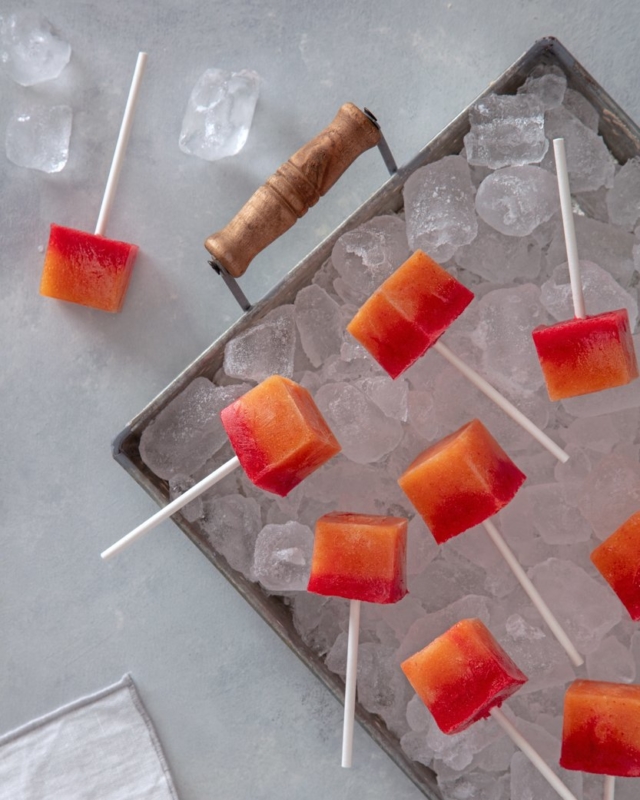 Makes 12 ice pops
Ingredients
For the peach layer:
1 cup peeled and chopped peaches (from 1 large peach) or 1 cup frozen peaches, thawed
1/2 cup water
1 tablespoon sugar
Juice and zest of 1 lime
For the raspberry layer:
1/2 cup raspberries
2 tablespoons water
1 tablespoon sugar
12 lollipop sticks
Method
For the peach layer:
Combine all the peach layer ingredients in a blender and blend until very smooth.
Pour the mixture into a silicone ice tray, dividing evenly among 12 cubes and leaving room for the raspberry layer.
Transfer to the freezer and freeze for three hours until the pops are partially frozen.
For the raspberry layer:
In the same blender (make sure to give it a quick rinse), combine all the raspberry layer ingredients and blend until the mixture is very smooth.
Remove the ice tray from the freezer. Pour the raspberry puree on top of the peach layer, distributing evenly among 12 cubes.
Insert a lollipop stick in the middle of each cube and return the tray to the freezer. Chill until the pops are completely frozen, around five hours, or overnight.