Fish is an important part of a healthy diet and salmon is one of the most nutritious sources of Omega 3 fatty acids. Studies have shown that a diet rich in Omega 3 has been shown to improve cognitive function in young adults. Thanks to Tassal for today's recipe.
Serves 4
Ingredients
4 Tassal Fresh Salmon Portions, skin-off
2 Tbsp olive oil
1 clove garlic, minced
1⁄2 cup finely grated parmesan cheese
1⁄4 cup panko bread crumbs 30g butter, melted
1 Tbsp chopped fresh parsley
2 lemons, zest only
1 whole broccoli, remove stem
2 large Corn
Salt and Pepper, for seasoning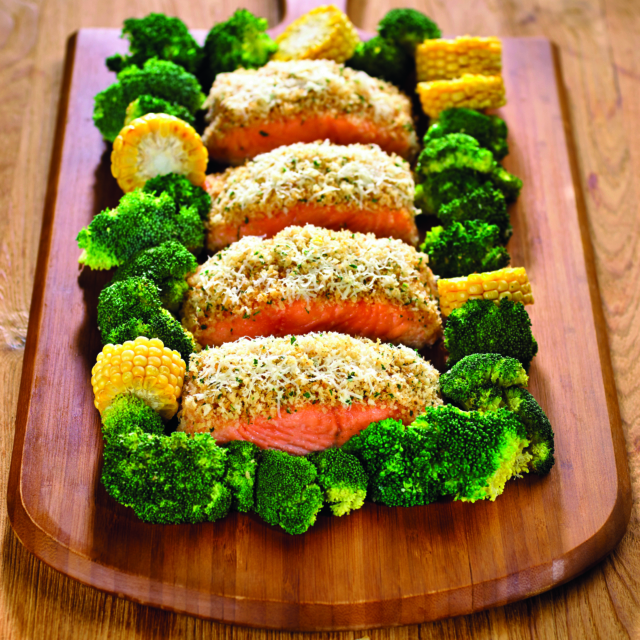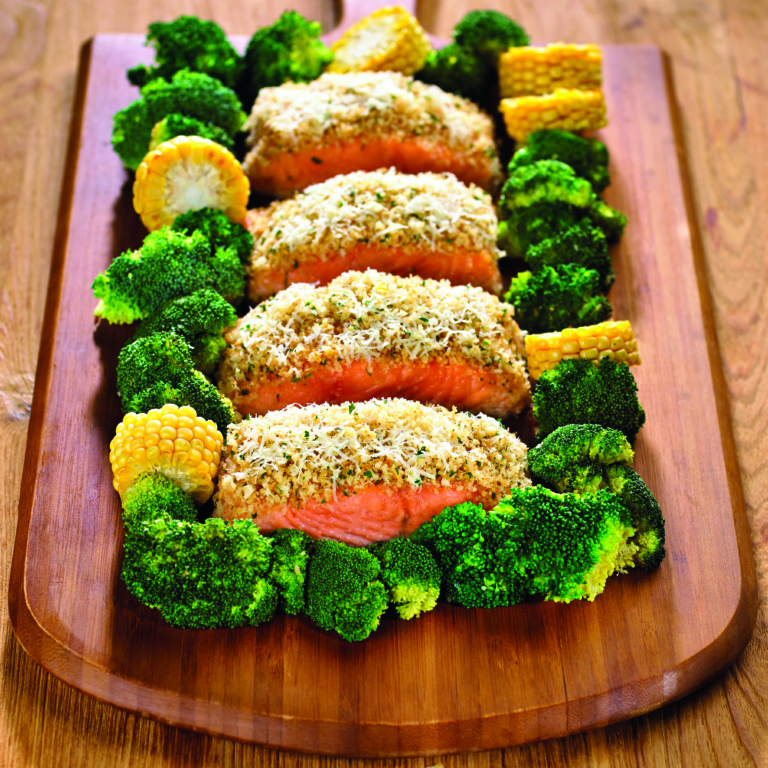 Step 1 Pre-heat oven to 180°C, and put 2L of water in a pot to boil with 1 tablespoon of salt.
Step 2 In a mixing bowl, mix together; olive oil, garlic, parmesan cheese, bread crumbs, butter, parsley and lemon zest until well combined.
Step 3 Place Salmon onto a lined baking dish, and cover the top of fillets with mix. This will make the crust. Place the salmon in the oven for 8-10 mins.
Step 4 The water should be boiling, cut the corn into 4-5 pieces depending on the size and drop into salted boiling water for 3 mins. Add broccoli to the water, leaving corn in and leave for 5 mins. Strain vegetables and season.
Step 5 The salmon should be cooked now, remove from oven and lift straight onto board. Serve with broccoli and corn and enjoy!