With jaw dropping landscapes and minimalist style, Nordic countries exude cool and this traditional breakfast dish is no exception. A twist on classic pancakes, cooked in bulk on an oven tray, this Nordic Oven Pancake recipe is perfect for entertaining or feeding hungry kids on a Sunday morning. Garnish with blueberries, maple syrup and a dust of icing sugar for a delicious treat.
Make a statement and serve this treat on the new Maxwell & Williams Suomi range. Featuring beautiful deep indigo designs contrasting with stark white ceramic, this servingware will bring a touch of Scandinavian charm to any table.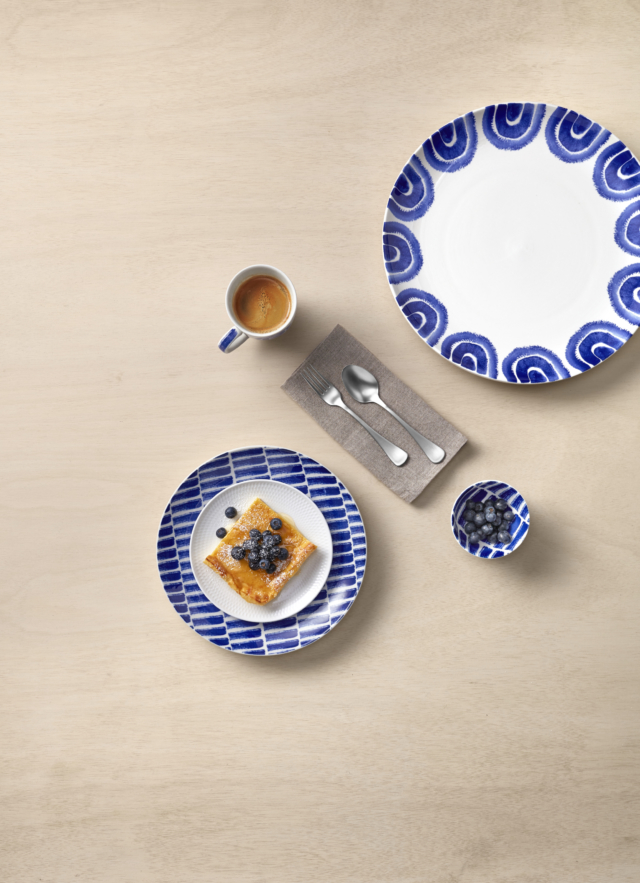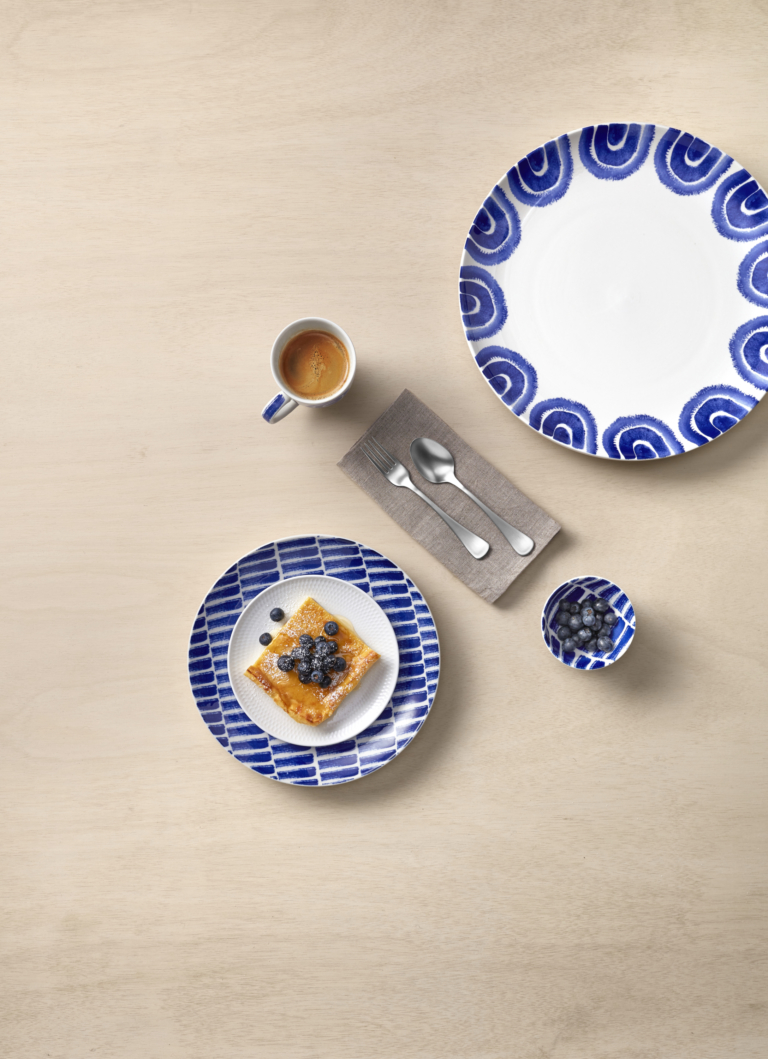 Ingredients
For the pancakes:
1 litre full cream milk 3 tbsp caster sugar
1 tsp vanilla bean paste 1⁄2 tsp fine sea salt
4 eggs
30g butter, melted 250g plain flour
1 lemon, zested
To garnish:
Maple syrup
Blueberries
Icing sugar to dust
Method
Makes 1 tray (size: 38cm x24cm, 2cm deep)
1. Preheat oven to 180°C (160°C fan forced).
2. Line a rimmed baking tray (at least 2 cm deep) with baking paper.
3. In a bowl, mix together the milk, sugar, vanilla, salt, eggs, and melted butter until well combined. Gradually add our and mix until smooth. Let rest for about 30 minutes.
4. Place the prepared tray on the middle rack in oven & slowly pour batter into the tray.
5. Bake for 30 to 40 minutes, or until the top & bottom is light golden brown. The batter will rise in the oven but will sink after being removed.
6. Leave to cool before serving, so that the centre sets. Serve cold or at room temperature.
7. Garnish with maple syrup, blueberries & a dusting of icing sugar.