Feeling a little… well, indulged lately? You're not the only one. Get back into the swing of things for 2017 with some wholesome, colourful eating at home. Gorgeous, healthy, Instagram-worthy bowls of jewel-like summer fruits and of-the-minute super foods aren't just to be found in your nearest hipster café. It's easier than ever to whip up your own delicious smoothie bowl at home.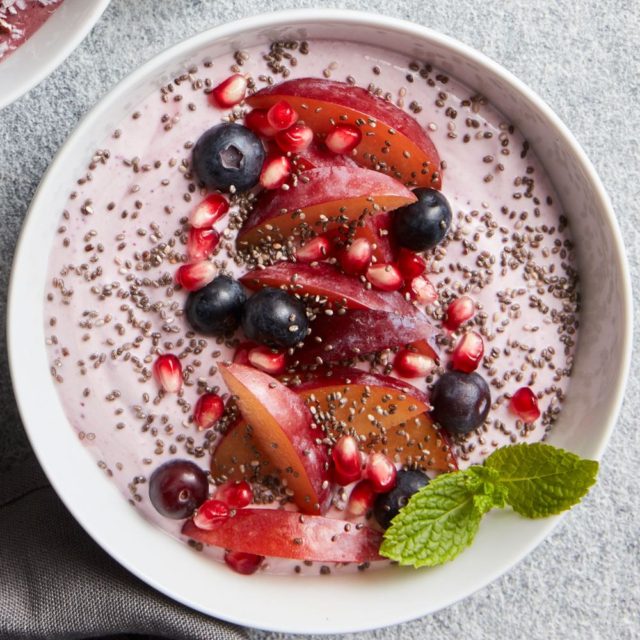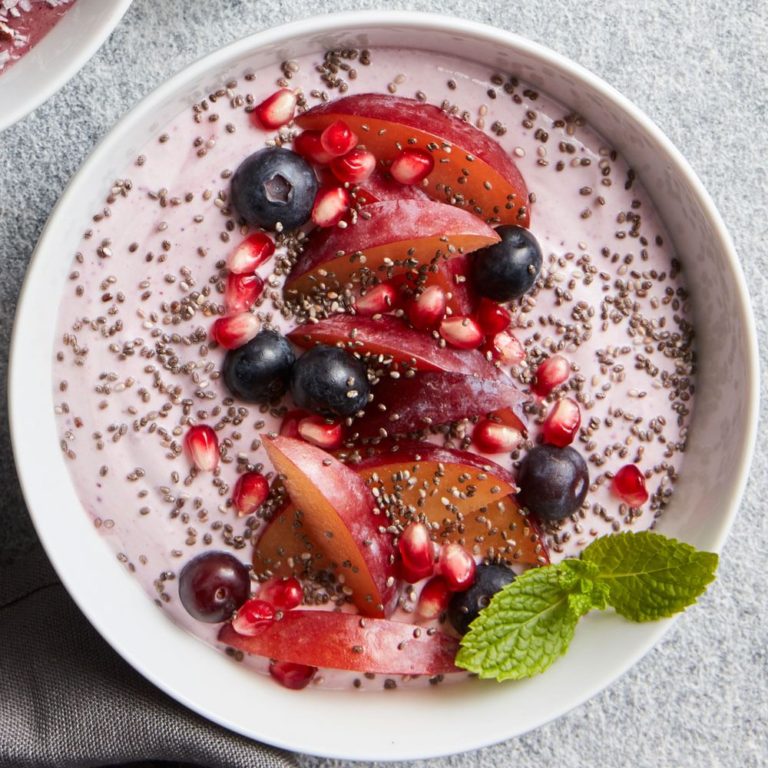 What's a smoothie bowl, you ask, perhaps a little sceptically? Yes, it's one of the latest food fads flooding the internet. But while it may be trendy, it's also both delicious and practical. Simply put, it's an extra-thick smoothie designed to be eaten with a spoon rather than a straw. Instead of wasting all that wonderful leftover fruit from your Christmas and summer entertaining, pop it all (first peeled, chopped and cleaned) into ziplock bags and into the freezer before it begins to spoil and you'll always have the ingredients for a tasty smoothie bowl on hand.
Take your frozen strawberries, mangoes, pineapple, blueberries, blackberries, kiwifruit, banana or raspberries and add them into a blender with your preferred liquid, be it coconut water, juice, yoghurt, milk or almond milk. Blend until creamy and fully incorporated but still thick.
Pour it into a bowl and top with the all-important crunch factor: nuts (sliced almonds, chopped walnuts), seeds (chia seeds, hemp seeds), dried fruit (goji berries, shredded coconut, cocoa nibs), fresh fruit (raspberries, bananas, kiwifruit, strawberries, blueberries) or cereal (puffed rice, granola). The result is a breakfast worth looking forward to, a quick pick-me-up, a nutrient-dense pre-workout snack or even a light dessert.
As for our styling tip, don't even bother with fancy servingware: the spectacular natural features and colours of the fruits, nuts and seeds create a show all on their own.
Prep time: 5 minutes
Serves 1
Ingredients
1/2 cup (125 ml) almond milk

1/2 cup (125 g) Greek-style yoghurt

1/2 cup (125 ml) coconut milk

1 very ripe banana, peeled and frozen

1/2 cup (60 g) frozen mixed berries

1 Tbsp honey, plus more to taste

1 plum, pitted and sliced

1/4 cup (30 g) fresh blueberries

2 Tbsp pomegranate seeds

1 Tbsp chia seeds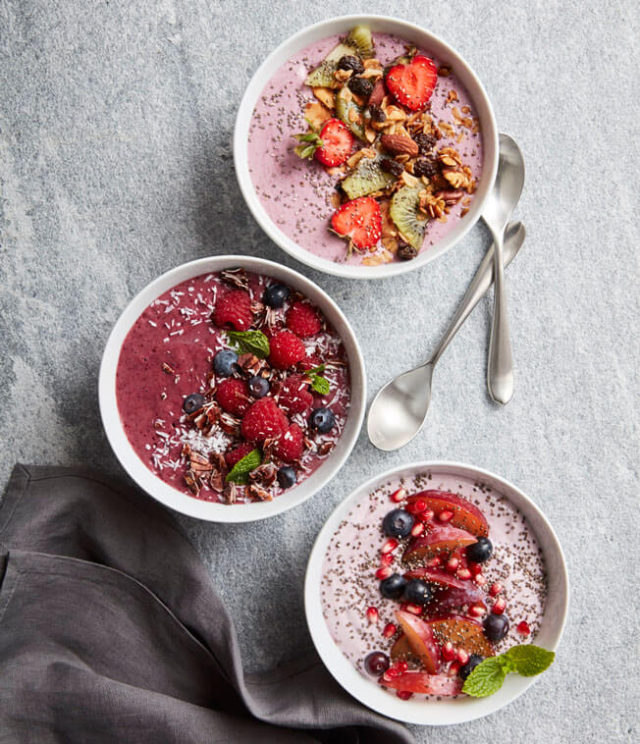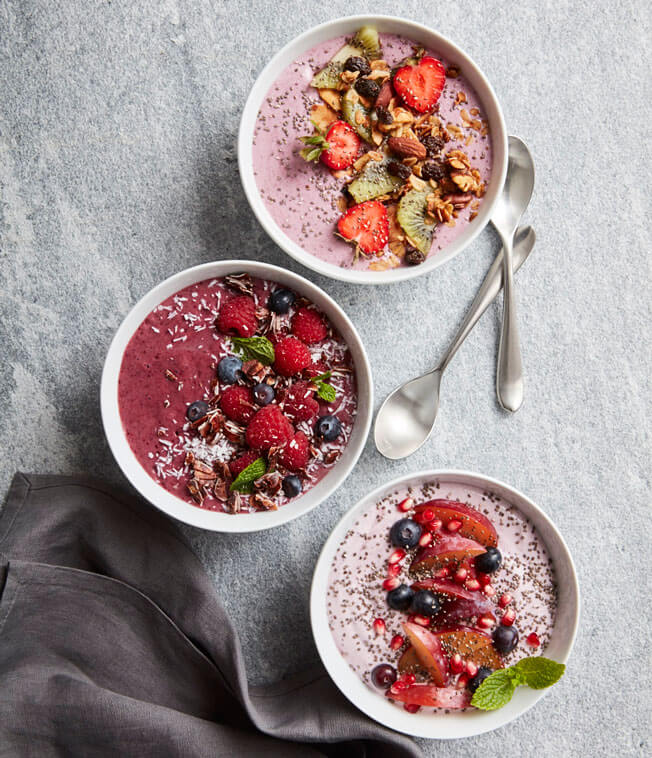 Method
In a blender, combine the almond milk, yoghurt, coconut milk, banana, berries and honey until the mixture forms a smooth puree. Taste and add more honey if desired.
Pour the mixture into a bowl. Arrange the plum, blueberries and pomegranate seeds on top. Sprinkle with the chia seeds and serve immediately. 
Love this idea? Head to williams-sonoma.com.au for all the best entertaining inspiration this summer.