Spring is in full bloom! It's the perfect season for light, fresh flavours, leisurely lunches and the first al fresco dinner parties. Williams-Sonoma has your signature spring drink covered; a generous splash of tequila is mixed with raspberries, chopped mint and Grand Marnier for a refreshing iced-tea cocktail with attitude. It's really easy to make and sure to impress your guests. It can also be made in advance if you're serving a larger group, just chill then add ice to serve. Why not play mixologist for a day?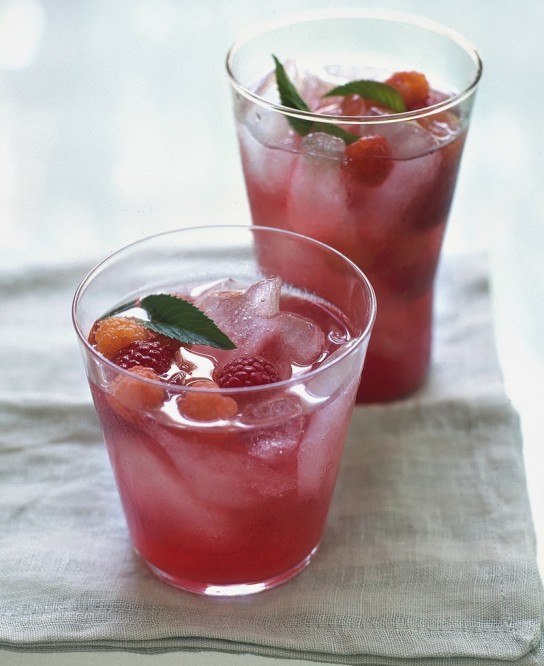 Ingredients
8 cups water

3 cups raspberries

1/4 cup coarsely chopped fresh mint, plus leaves for garnish

6 hibiscus tea bags or 6 tbsp hibiscus flowers

3/4 cup sugar

2 cups tequila

1/2 cup Grand Marnier 

1/2 cup fresh lime juice

Ice as needed
Method
In a large saucepan over high heat, bring the water to a boil. Add 2 cups of the raspberries, the chopped mint and the tea bags. Remove from the heat and let stand at room temperature for 1 hour.
Remove and discard the tea bags and strain the mixture through a fine-mesh sieve into a large jug. Discard the solids. Add the sugar, tequila, Grand Marnier and lime juice and stir to combine. Refrigerate for at least 1 hour before serving.
Pour into ice-filled glasses (the Edward Double Old-Fashioned Glasses from Williams-Sonoma are the perfect shape for this cocktail). Garnish with the remaining 1 cup raspberries and mint leaves and serve immediately. Serves 6 to 8.
– Adapted from Williams-Sonoma Entertaining with the Seasons by Georgeanne Brennan. If you'd like to brush up on your kitchen skills, head to the Williams-Sonoma Sydney Cooking School to learn the tricks of the trade.