Sure to wow your guests this party season, this zingy dessert from food writer and cookbook author Katrina Meynink is ultra sophisticated, yet simple to make. Inspired by a love of cooking with her young daughters, Katrina recently put down her apron for a brief pause to write her first children's book, Lulu Le Baby Chef. Lula tells the tale of a prodigious toddler chef who heads off around the world searching for the perfect ingredient.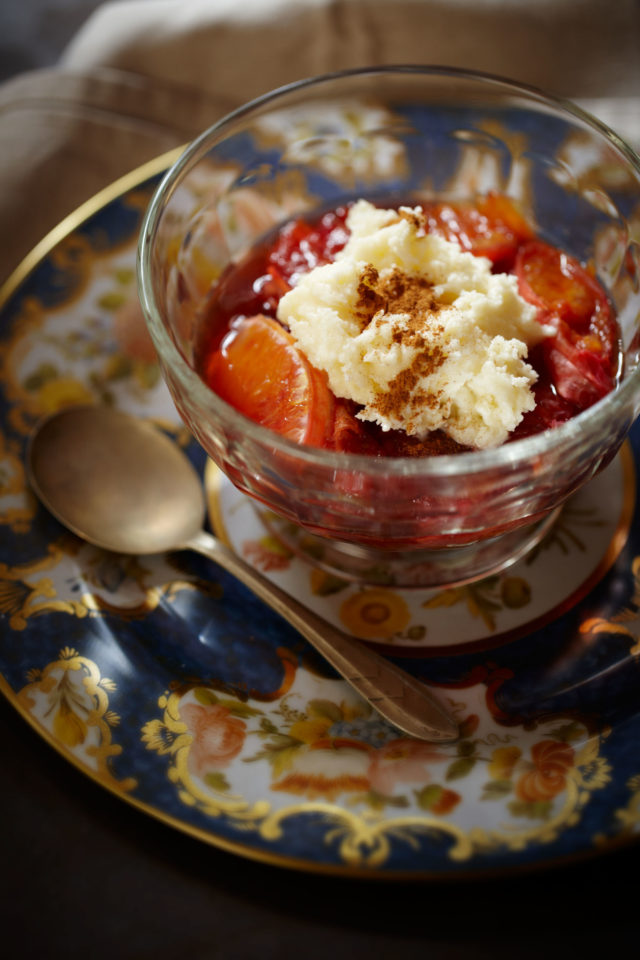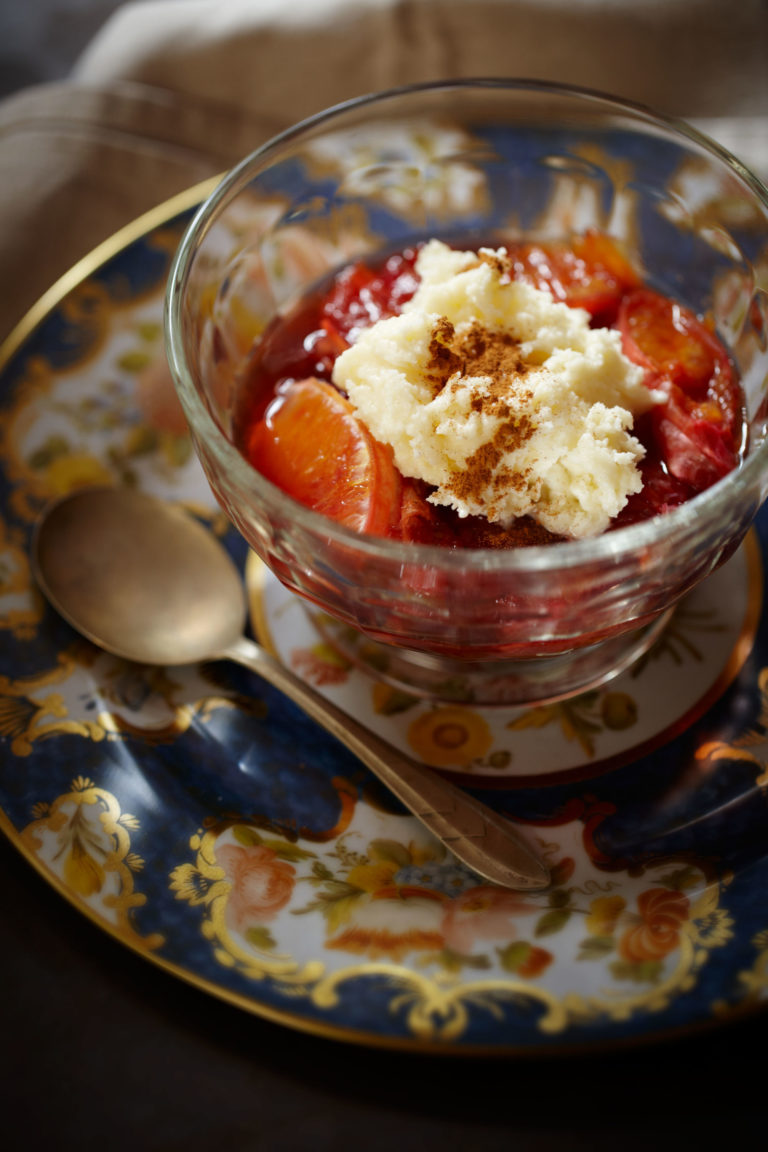 Ingredients
Leche merengada
300ml milk
200ml condensed milk

Rind of 1 lemon


Juice of 1⁄2 lemon
Spiced blood orange
200g light brown or rapido sugar

1 tsp nutmeg

2 tsp cinnamon

2 cloves, ground

dash pedro ximinez vinegar


3 blood oranges, peeled and segmented
Method
For the leche merengada, add all the ingredients to a small saucepan and bring to a simmer over a low heat for three minutes. Set aside to cool then strain into a freezerproof container. Cover tightly and freeze for at least 4 hours.
Add the sugar, 1 teaspoon cinnamon, cloves, vinegar and 150 ml water to a saucepan over medium heat and cook until sugar dissolves and the mixture reduces and thickens slightly (about 10 minutes).
Add the blood orange slices to a serving bowl. Pour over the caramel mix and stir gently to coat the fruit.
Place in the fridge to allow fruit to steep for at least an hour. Just before serving, pull the leche merengada from the freezer and scrape the top with a fork to get a sticky, granita texture.
Serve on top of the fruit and sprinkle with the remaining teaspoon of cinnamon.
In book stores from this month, and online at thelittlecrumb.com.au, Lulu's the perfect Christmas gift for your foodie friend. And this is the perfect recipe for entertaining during a long, hot summer.