Burgers seem to have become Australia's unofficial favourite food of late and what better time to hop on the burger train than just before Australia Day? These lamb burgers are the perfect way to get into the Aussie spirit if lamb chops just aren't your thing. Lamb mince can be treated much like beef and be cooked to your liking.
The patties and sauce can be made ahead of time, simply cover and refrigerate until it's time to cook. Try preparing everything this weekend ahead of the public holiday on Tuesday for a fuss-free celebration. Any leftovers from the yoghurt sauce can be spooned over chicken or be used as a dressing for potato salad.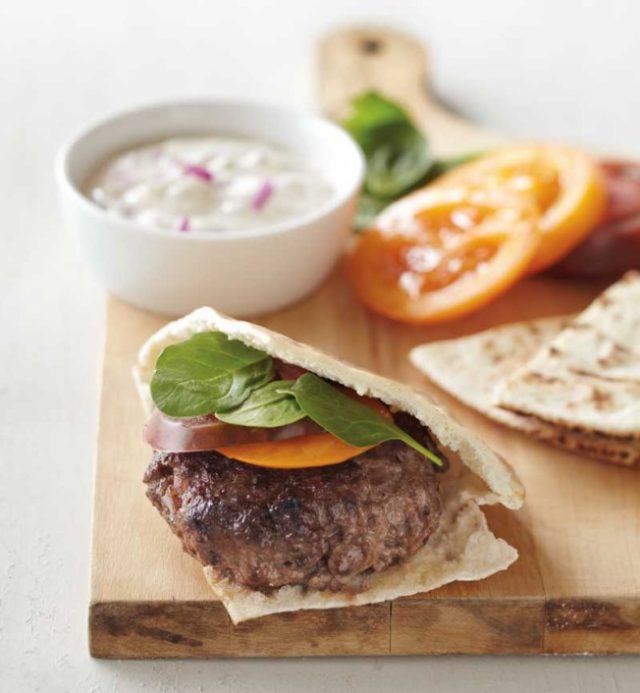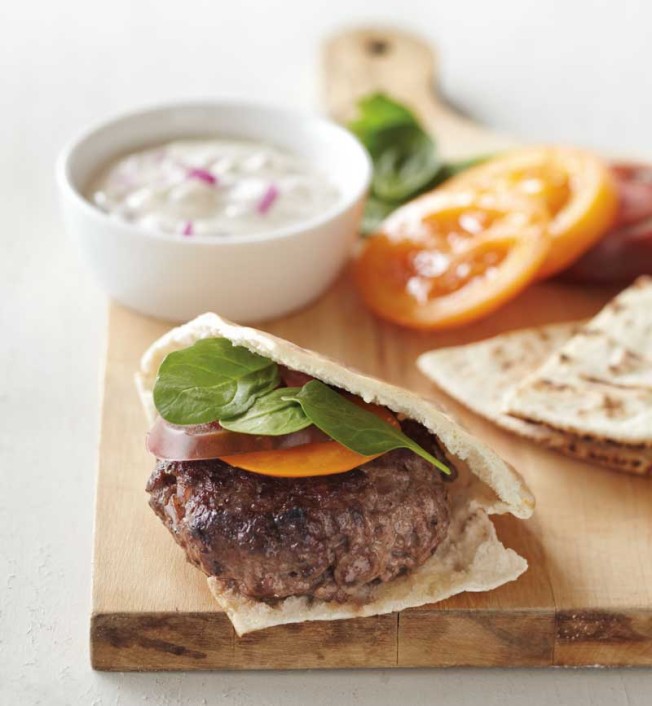 Ingredients (serves 4)
1/2 cup plain yoghurt
3/4 cup finely chopped red onion
1/2 tsp ground cumin
Pinch of cayenne pepper
Coarse kosher salt, to taste, plus 1 tsp. (Can't find it? Get it here, from Williams-Sonoma)
Freshly ground black pepper, to taste
560g minced lamb
3/4 tsp ground allspice
Olive oil as needed
4 hamburger buns
1 tomato, sliced
Baby spinach leaves for serving
Method
In a small bowl, stir together the yoghurt, one-third of the onion, the cumin and cayenne pepper. Season well with salt and black pepper. Set the sauce aside.
In a medium bowl, combine the minced lamb, allspice, the remaining onion, the 1 tsp. salt and a generous amount of black pepper and mix gently to blend. Split the lamb mixture into quarters and flatten to form 4 patties, about 1.5cm thick.
Heat a large fry pan over medium-high heat and brush the pan with olive oil. Add the lamb patties and cook, turning once, about 5 minutes per side for medium, or until done to your liking.
Meanwhile, brush the cut surface of the hamburger buns with olive oil. Toast or grill with the cut side up, until they begin to brown, about 2 minutes.
Place a bun bottom on each of 4 warmed plates. Top each with a lamb patty. Spoon some of the yogurt sauce over each patty, then top with a couple of tomato slices and a few spinach leaves. Cover each with a top bun. Serve immediately and pass additional sauce at the table. Serves 4.
Tip: For a lighter option, try using pita bread instead of burger buns. Simply cut about 1cm off one side of a pita bread round and place a lamb patty in each pocket.

Enjoy and have a happy Australia Day!
–Adapted from Williams-Sonoma Weeknight Fresh & Fast, by Kristine Kidd (Williams-Sonoma, 2011).