This week's recipe comes from Kirsten Tibballs of Melbourne's Savour Chocolate & Patisserie School. It's a great way to make use of the current crop of strawberries that are getting sweeter by the week! Simple yet stunning looking, this cake can be made up to 10 hours in advance.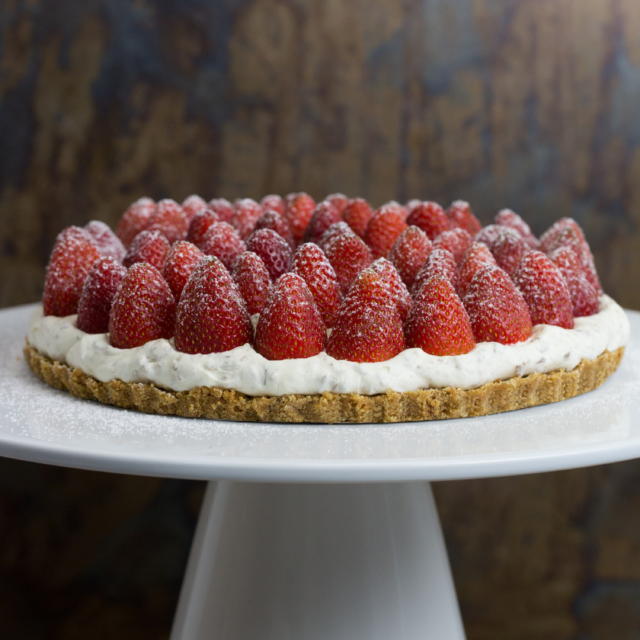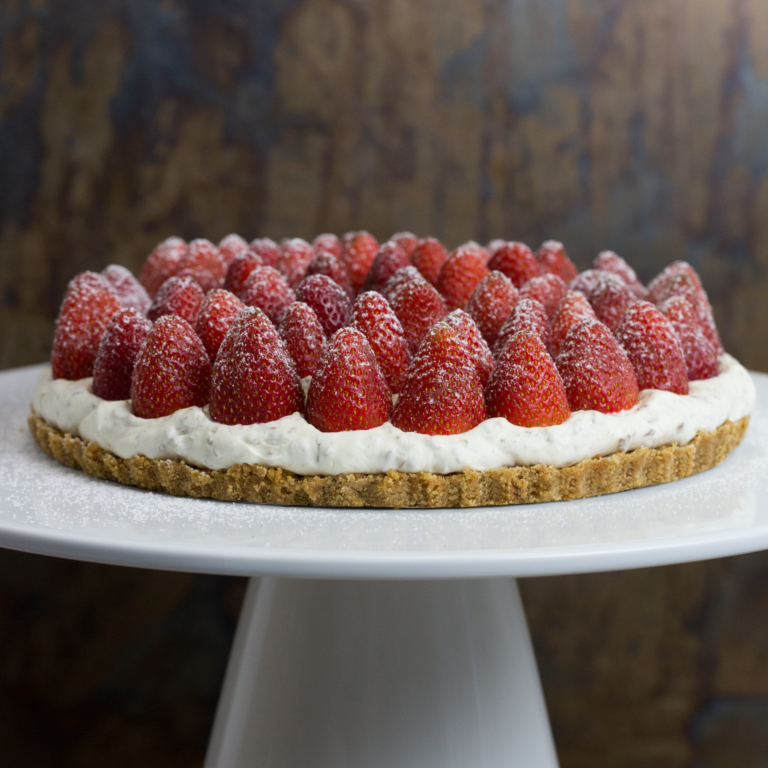 Preparation time: 25 minutes
Ingredients
250g finely ground Digestive biscuits
120g butter, melted
½ teaspoon ground cinnamon (optional)
450ml whipping cream
60g caster sugar
3 punnets of small to medium strawberries
Icing sugar for dusting
Method
Combine the Digestive biscuits, butter and cinnamon and press into a fluted flan tin (23-25cm in diameters).
Place flan tin in the fridge for 30 minutes.
Place the whipping cream in a bowl and add in the sugar and whisk until fully whipped.
Spread the cream on top of the chilled tart base.
Cut the tops off all the strawberries and place top down on the tart.
Dust with icing sugar just before serving.
Kirsten Tibballs will be demonstrating on stage at the upcoming Cake Bake & Sweets Show that hits Sydney from November 23-25 and Melbourne from November 30 to December 2.
Use promo code KIRSTENVIP18 at checkout to get $99 VIP tickets to meet Kirsten at either the Sydney or Melbourne shows (usual price $140).
For more on the Cake, Bake & Sweets Show.