This week we said farewell to summer, and what better way to send off blue skies and balmy evenings than with a cheeky cocktail?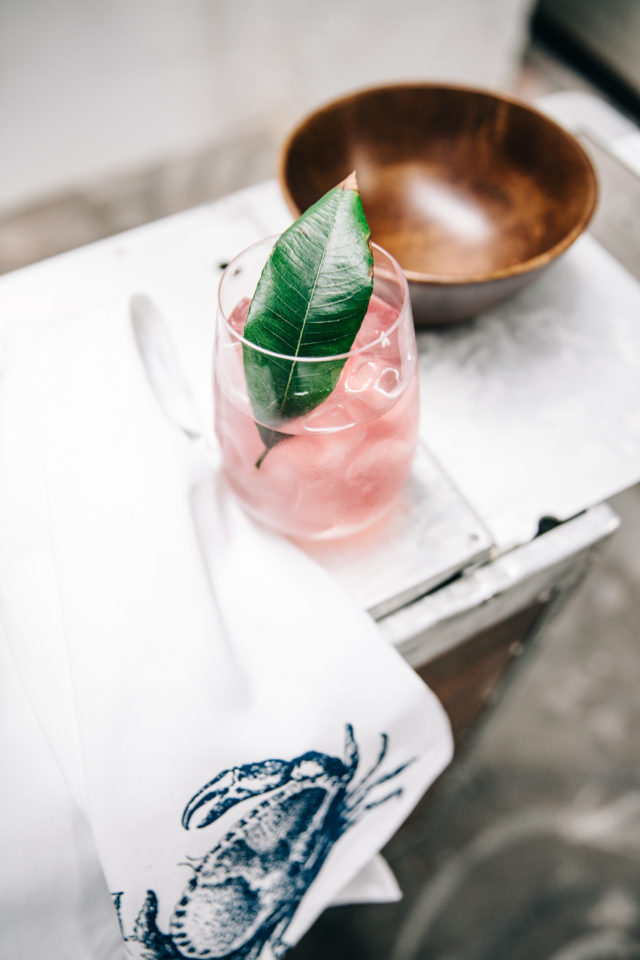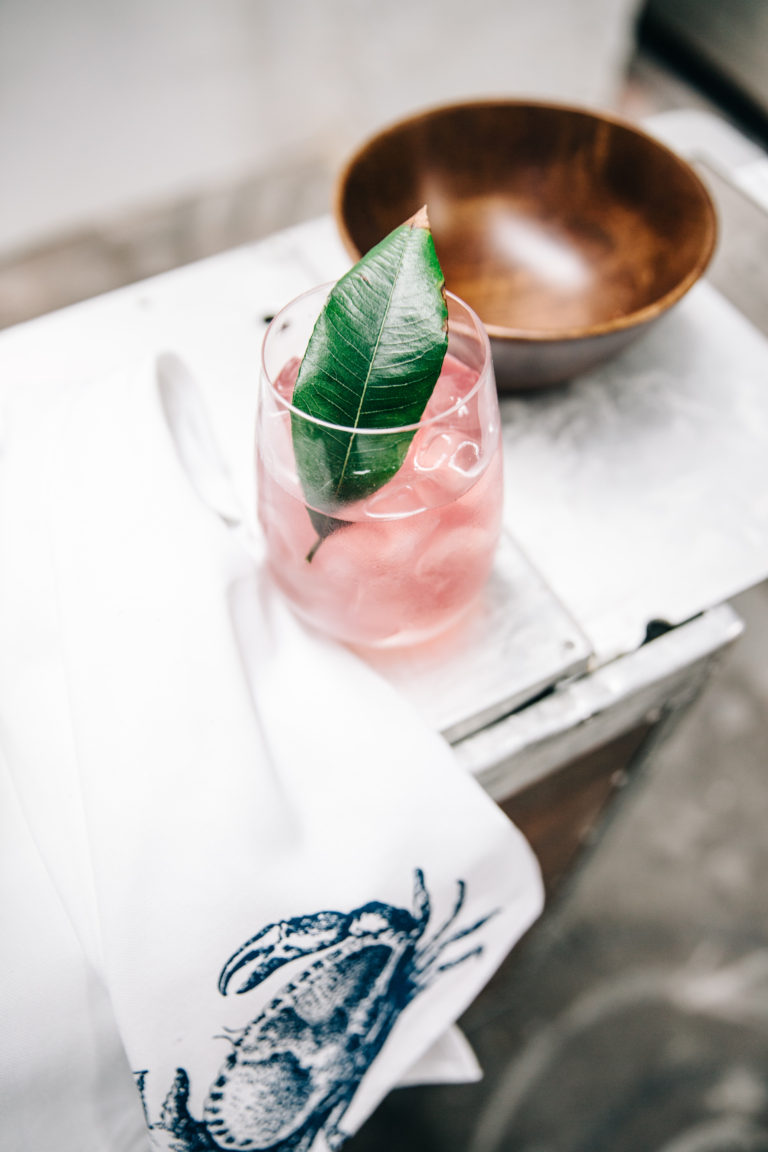 Byron Woolfrey and Christopher Thomas are the talent behind Sydney-based mobile bar service, Trolley'd. Best recognised when donning their retro pilot uniforms and mixing up a storm behind their upcycled fleet of vintage Ansett aircraft beverage carts, the Trolley'd team collaborated with Williams-Sonoma to share with us their favourite cocktail recipes.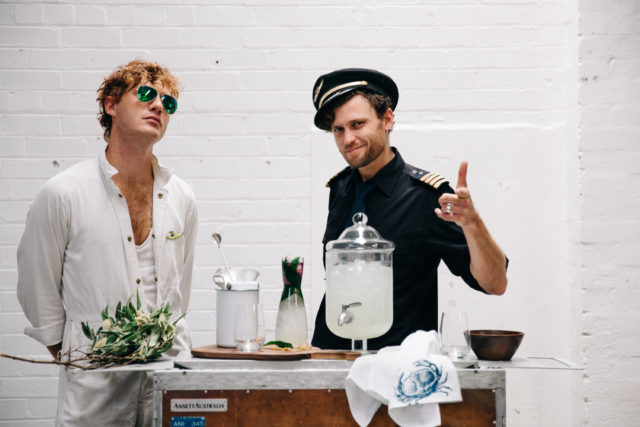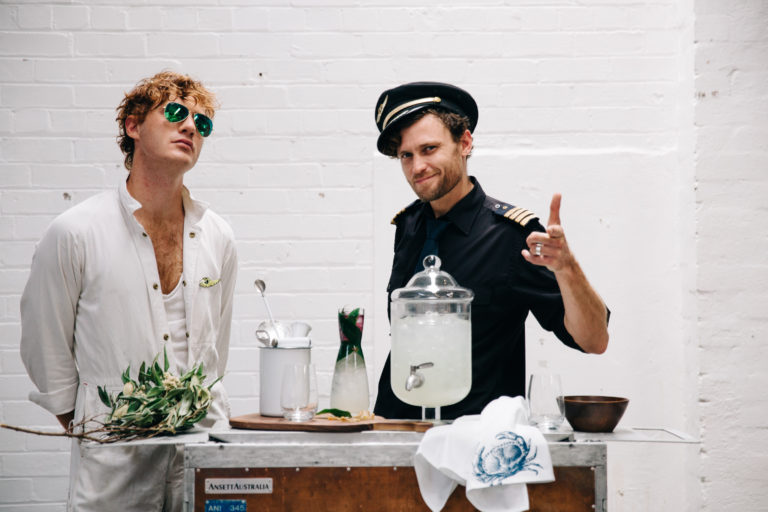 Byron Woolfrey and Christopher Thomas of Trolley'd
Passionate about the use of local native ingredients, this recipe combines two unexpected ingredients for a tangy twist on a summer favourite: daiquiris.
Ingredients
45ml good quality white rum
1 grapefruit, peel removed and juice reserved
150g white sugar
5 kaffir lime leaves
Ice, for shaking
Method
To make the kaffir lime and grapefruit syrup, combine grapefruit peel with 150g white sugar and muddle to release the oils. Set aside for 1 hour to allow the flavours to infuse.
Meanwhile, combine kaffir lime leaves with 300ml of just-boiled water and set aside to infuse for 1 hour.
Combine kaffir lime tisane with infused sugar, then strain through a fine sieve and funnel into a sterilised bottle. Kaffir lime and grapefruit syrup will keep, refrigerated, for 2 weeks.
To make the Daiquiri, add 15ml kaffir lime and grapefruit syrup to a cocktail shaker with 45ml white rum and 20ml grapefruit juice, top with ice and shake until cold and combined. Strain into a chilled cocktail glass and serve.
Makes 1 cocktail.
–If your home bar needs updating, Williams-Sonoma has a great range of bar glassware and tools to help you serve that perfect cocktail.