IKEA has released a six-step recipe for its famous Swedish meatballs so Aussies can recreate their own version using staple ingredients. Hooray!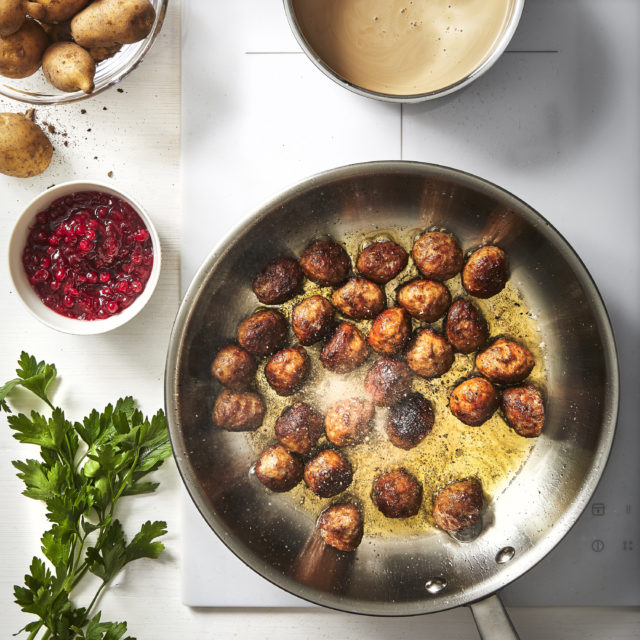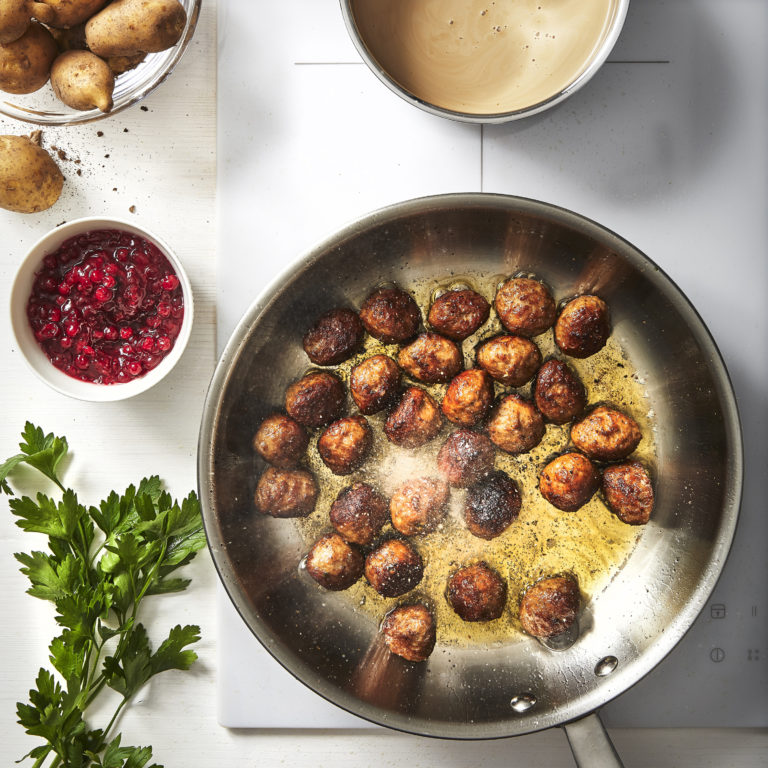 Ingredients
Meatballs:
250g pork mince
500g beef mince
1 onion finely chopped
1 clove of garlic (crushed or minced)
100g breadcrumbs
1 egg
5 tablespoons of milk
Salt and pepper to taste      
Cream sauce:
dash of oil
 40g butter
40g plain flour
 150ml vegetable stock
150ml beef stock
150ml thick double cream
2 teaspoons soy sauce
 1 teaspoon Dijon mustard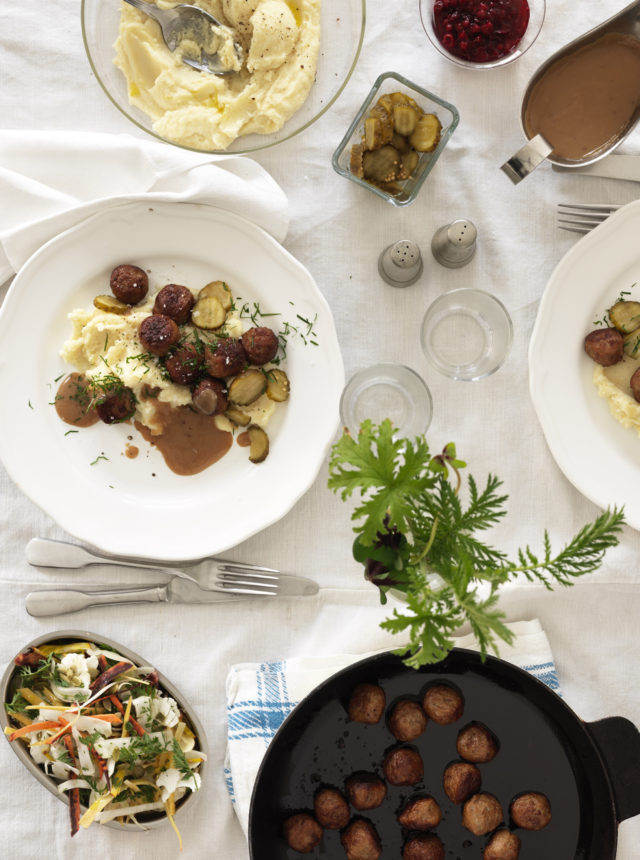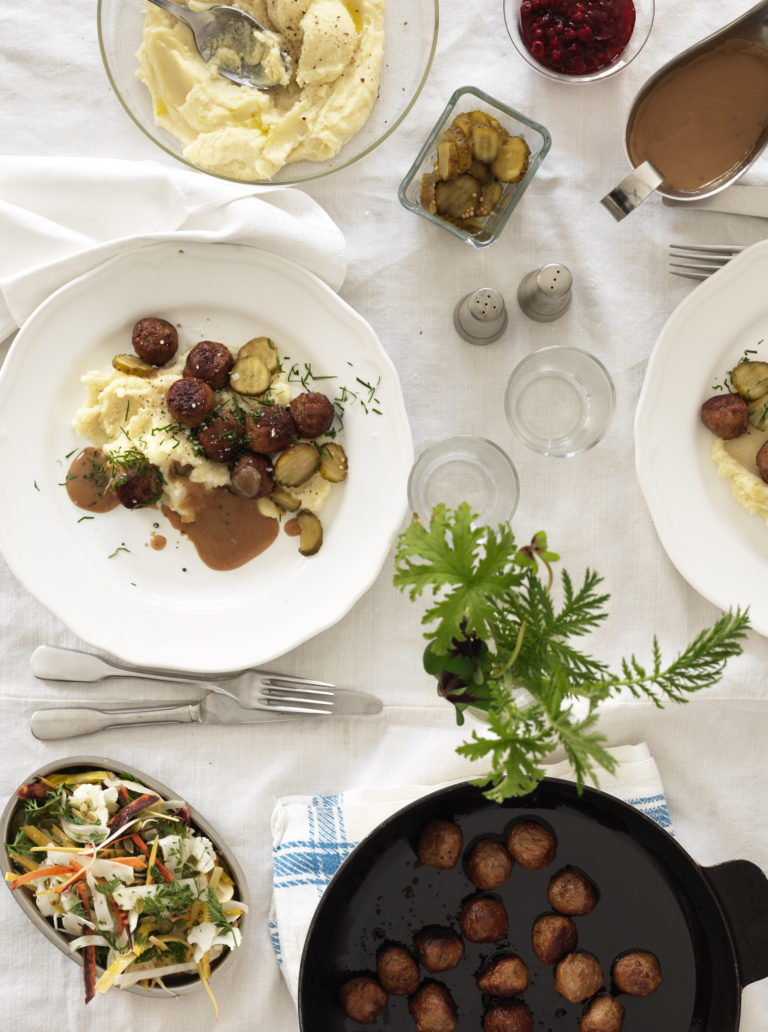 METHOD
For the meatballs
Combine beef and pork mince until all lumps are smoothed. Add finely chopped onion, garlic, breadcrumbs, egg and mix. Then add milk and salt and pepper to taste.
Grab small handfuls and roll into a ball shape. Cover with cling wrap and refrigerate for 2 hours, this helps them firm up and hold their shape.
Heat oil on medium in a frying pan.  Once hot, add your meatballs and fry until brown on all sides.
Add to an ovenproof dish and cover with aluminium. Place in an oven (180°C or 160°C fan) and cook for a further 30 minutes.
Swedish cream sauce
Melt 40g of butter in a frying pan.
Whisk in 40g of plain flour stirring continuously for 2 minutes. Stir in 150ml of vegetable stock + 150ml of beef stock.
Stir in 150ml thick double cream, 2 teaspoons of soy sauce and 1 teaspoon of Dijon mustard. Bring to a simmer and allow the sauce to thicken. 
Recommended to be served with potatoes!
IKEA Australia has released a series of podcast episodes focused on happiness within the home, as Australians spend more time in them than ever before. They feature Christine Gough, Country Home Furnishing and Retail Design Manager, who provides advice and tips on how we can enhance how we use the spaces in our home for different purposes. Find them by searching the IKEA Australia Podcast Series on Apple Podcasts and Spotify.