This week's recipe comes to us courtesy of Australian Lamb and it combines fresh herbs (rosemary, thyme and parsley) with lamb cutlets and a colourful, dainty roast vegetable salad. It's the perfect winter warmer.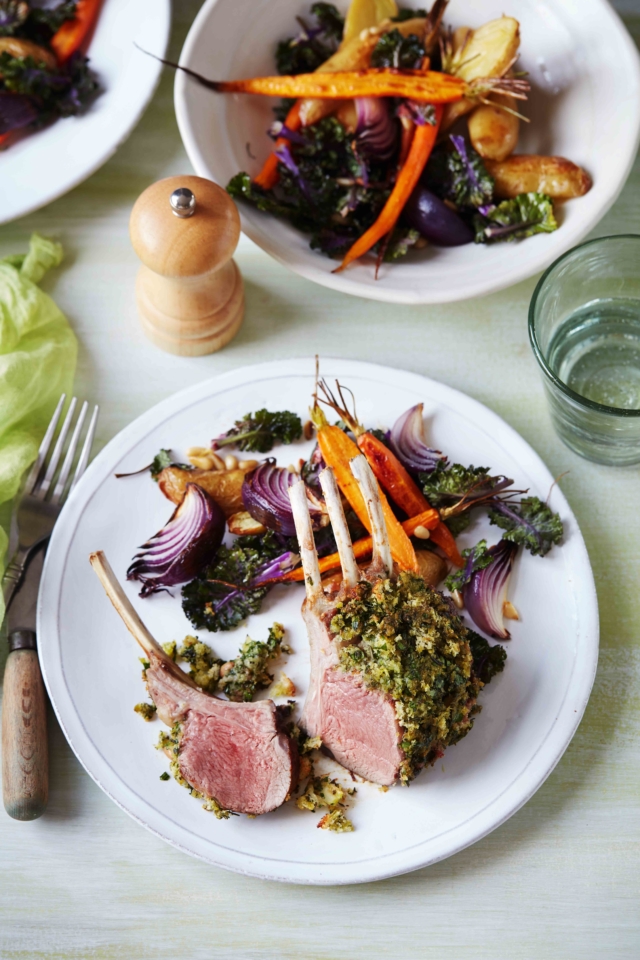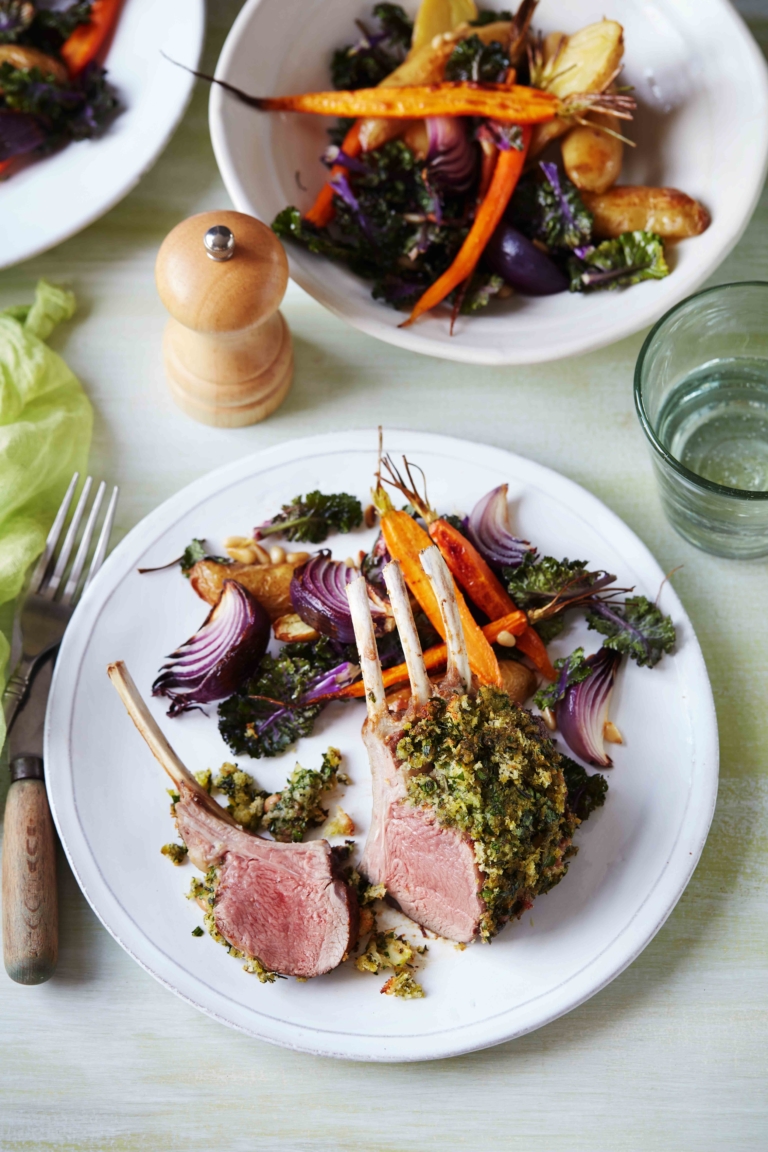 Serves: 4
Preparation time: 15 minutes
Cooking time: 60 minutes
Ingredients
Lamb racks
4 Frenched lamb racks (3-4 cutlets in each)
1/4 cup fresh breadcrumbs
1 tbsp rosemary leaves, finely chopped
1 tbsp flat-leaf parsley, finely chopped
2 tsp fresh thyme leaves, finely chopped
3 garlic cloves, crushed
3 tsp pesto
Roasted vegetable salad
500g kipfler potatoes, washed, halved
250g baby carrots
2 tbsp extra virgin olive oil
1 large red onion, cut into thick wedges
1/4 cup pine nuts
80g baby kale leaves
Dressing
2 tbsp lemon juice
1/4 cup extra virgin olive oil
2 tsp wholegrain mustard
Method
Preheat the oven to 200°C. Place potatoes, carrots and oil in a bowl. Toss well to combine and place in a single layer on a large oven tray. Season with salt and pepper. Roast for 20 minutes. Turn potatoes and carrots and add the red onion. Roast for 15 minutes before adding pine nuts and roasting for a further 5 minutes. Set aside and keep warm.
Place lamb in a roasting dish. Combine breadcrumbs, herbs, garlic and pesto in a bowl, mix well. Press evenly over lamb racks.
Roast lamb uncovered for 10 minutes. Reduce oven temperature to 160°C and cook for a further 15-20 minutes (medium rare) or until desired doneness. Remove lamb, cover loosely, and rest for 5 minutes before cutting the racks into cutlets.
Meanwhile make the dressing by mixing lemon juice, oil and mustard. Add kale to vegetable mixture and pour over dressing. Toss gently to combine and serve with lamb.