This delicious salad recipe from Maxwell and Williams contains that Christmas love/hate ingredient Brussels sprouts! And they never looked more delicious! If you have some left over, this is your answer!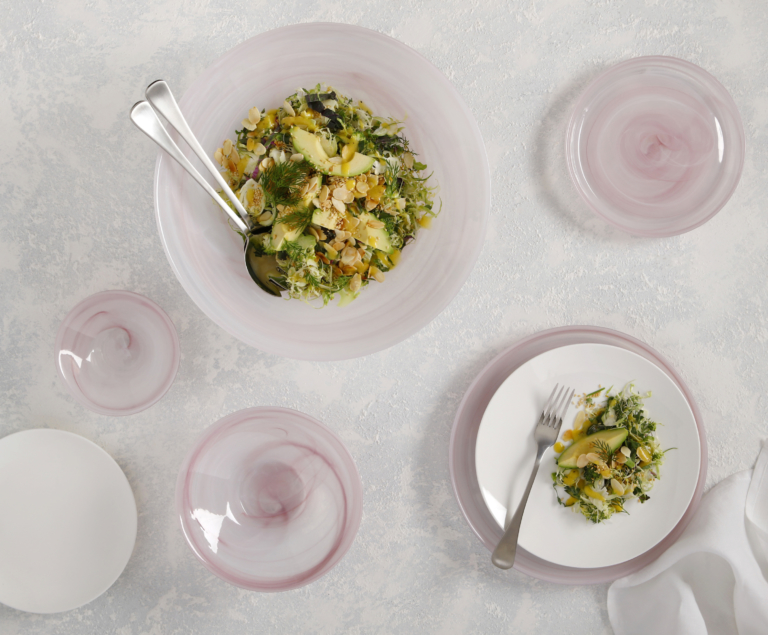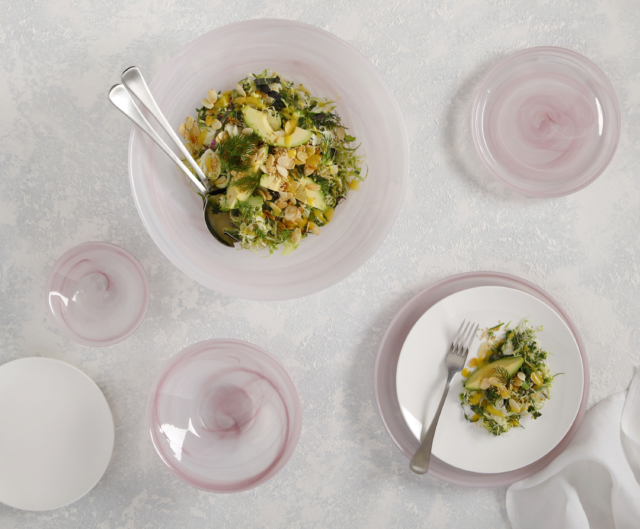 Ingredients
1/4 cup (60ml) olive oil
1/4 cup (60ml) lemon juice
2 tbsp Dijon mustard
Pinch of salt
1/2 tsp cracked pepper
250g brussel sprouts
1/2 head broccoli florets
2 hands full of kale, finely shredded
1 hand full of alfalfa
50g dill, roughly chopped
1/2 avocado, cut into quarters
1/4 cup almonds, toasted
1/4 cup sesame seeds, toasted
Method
1. For the dressing, place olive oil, lemon juice, mustard, salt and pepper into a small bowl and whisk with a fork. Set aside.
2. Finely slice the brussel sprouts using a mandolin and place in a large salad bowl.
3. Using a knife, roughly slice the broccoli florets and add to the brussel sprouts followed by shredded kale, alfalfa and dill. Mix gently to combine and top with avocado, almonds, sesame seeds.
4. Drizzle with dressing and serve immediately.
Served on the Marblesque range