Nutritionist Jaqueline Alwill has created a delicious recipe using juicy, in-season Australian Grapes. Producers across Australia have been growing grapes for generations, with Aussies consuming a whopping 200,000 tonnes each year!
Serves 8 | Gluten free and vegetarian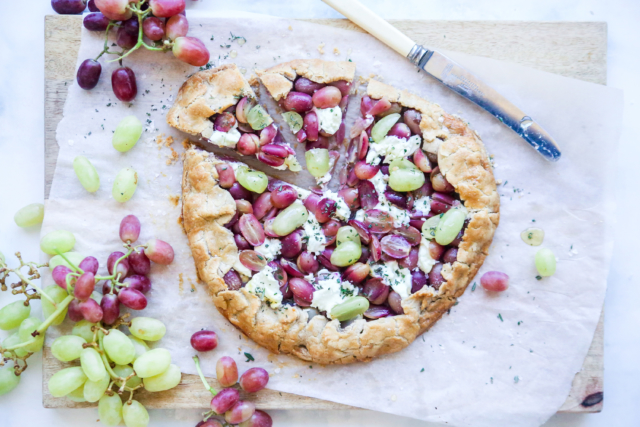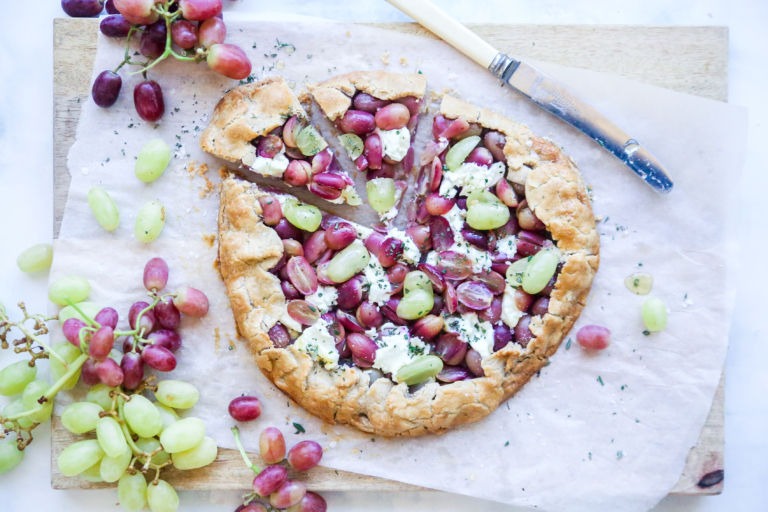 Ingredients
Filling:
400g Australian Seedless Grapes, cut in halves 80g goat cheese (chevre)
1 1/2 teaspoons finely chopped rosemary
Pastry:
120g buckwheat flour
40g arrowroot flour
125g cold butter, cut into cubes 1 teaspoon apple cider vinegar 2-3 tablespoons cold water
Method
In a food processor combine buckwheat and arrowroot flour and blitz quickly to combine. Add cold butter, apple cider vinegar and blitz again to form a fine crumb.
Pour 2 tablespoons cold water into the food processor and blitz ingredients until it forms a smooth but elastic dough.
Form into a ball, pop in a bowl, cover and place in fridge for 30 minutes. Heat oven to 180C.
Take dough out of fridge, place one large piece of baking paper on bench top, dust with some buckwheat flour, place dough on top, followed by another dust of buckwheat flour. Place a second sheet of baking paper over the top and roll out to approximately 1cm in thickness.
The pastry doesn't need to be a perfect round at all, that's the beauty of a galette.
Using the baking paper, transfer the pastry to a large baking tray then remove top layer of baking paper.
Allow approximately 3cm edge around the pastry to fold in, then arrange grapes over the base, followed by dollops of goat cheese and a sprinkle of rosemary to finish.
Fold the edges of the pastry around the grapes and goat cheese, press pastry down firmly onto the fruit, then cook in oven for 35 minutes, or until pastry is lovely and golden.
Cool slightly then slice and serve.