Maxwell & Williams partnered with celebrity chef Sara Oteri on this recipe, served on their White Basics collection.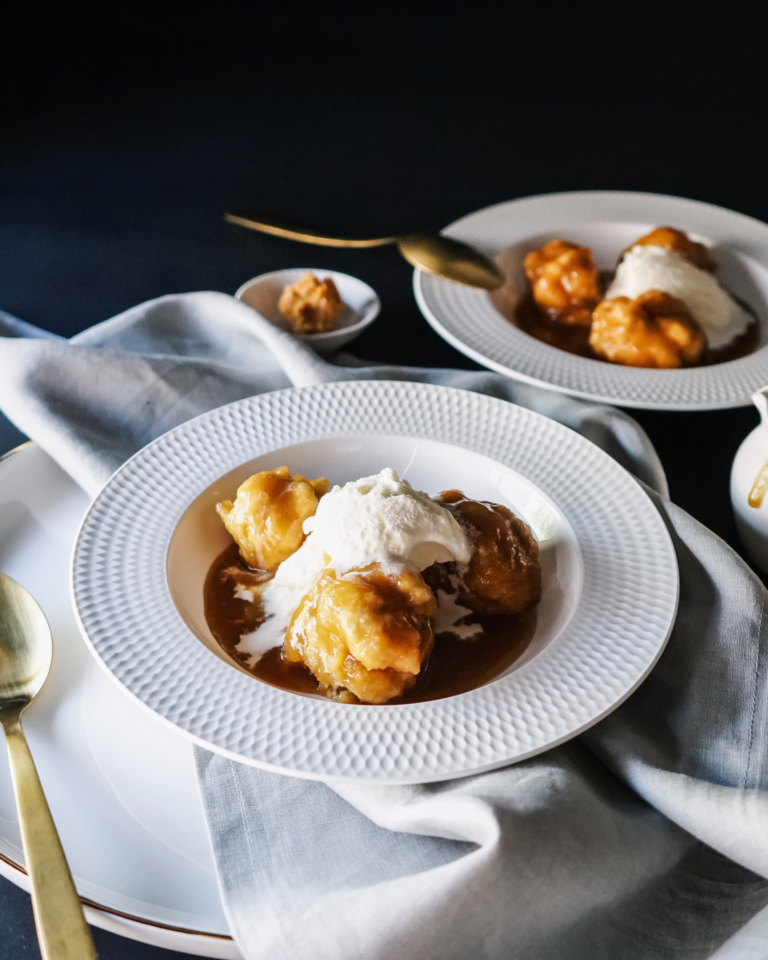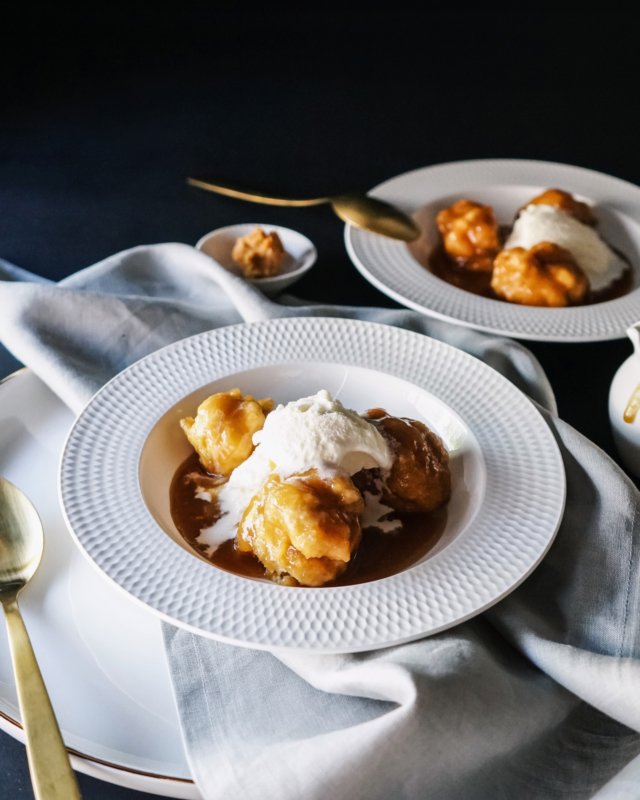 Serves 4
Ingredients
Dumplings
30g butter
1 cup self-raising flour
1/3 cup milk
Caramel sauce
2 cups hot water
3/4 cup brown sugar
2 tbsp honey
1 tsp yellow miso
45g butter
Method 
Combine all the sauce ingredients into a medium sized saucepan and simmer on a low heat until caramel slightly deepens in colour.
Rub butter into the flour until it resembles the texture of fine breadcrumbs. Slowly incorporate the milk until a dough forms. Alternatively, you can do this all in a food processor.
Roll the dough into walnut-to-golfball sized balls and place a few at a time into the simmering sauce.
Cook for 10-to-15 minutes before scooping each out, gently.
For a thicker sauce, keep on the heat a little longer before straining through a fine sieve and pouring over the dumplings.
Serve with vanilla bean ice-cream.