Thanks to Cookie Doh Co for today's recipe.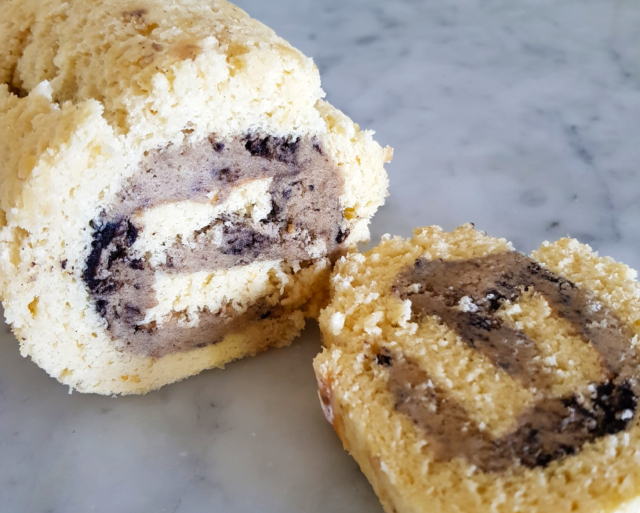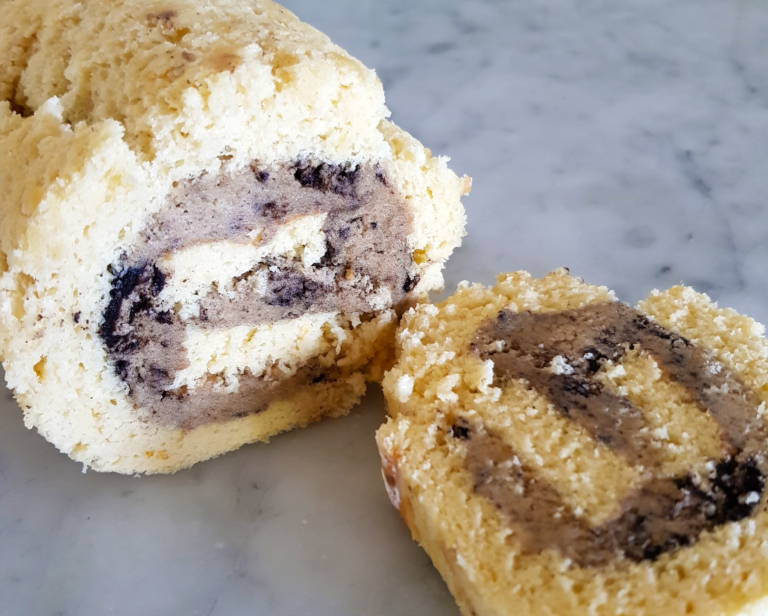 Serves 8-10
Ingredients
250g Cookie Doh Co. Cookies & 
Cream dough
125g Caster Sugar
4 Eggs
75g Plain Flour
1 tsp of Vanilla Essence
Icing Sugar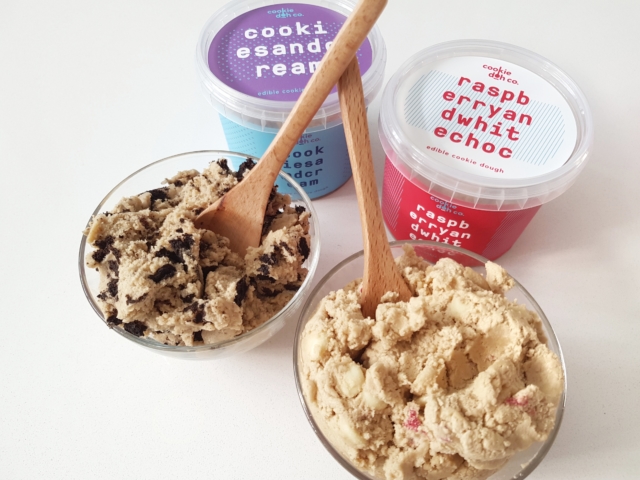 Method
Preheat the oven to 180°C and line a 24cm x 30cm tray with baking paper.
Combine the egg yolks, sugar and vanilla and beat with an electric beater.
In a separate bowl, beat the egg whites until soft peaks form and then fold into the yolk mixture.
Add sifted flour and fold to combine.
Pour into pan and bake for 15 minutes (or until cooked). Remove from oven and cover with baking paper and damp tea towel. Allow to rest for 30 minutes.
Dust a piece of baking paper with icing sugar and place cake on top. Spread Cookies and Cream cookie dough over the sponge and then roll tightly.
Keep covered with baking paper, seam side down and allow to sit for 30 minutes in the refrigerator before enjoying.