Today's recipe for Roast Turkey with a Lemon, Sage and Butter Glaze with Cranberry Gravy comes from Lurpak. Are you getting into the Christmas in July spirit?
Serves: 8–10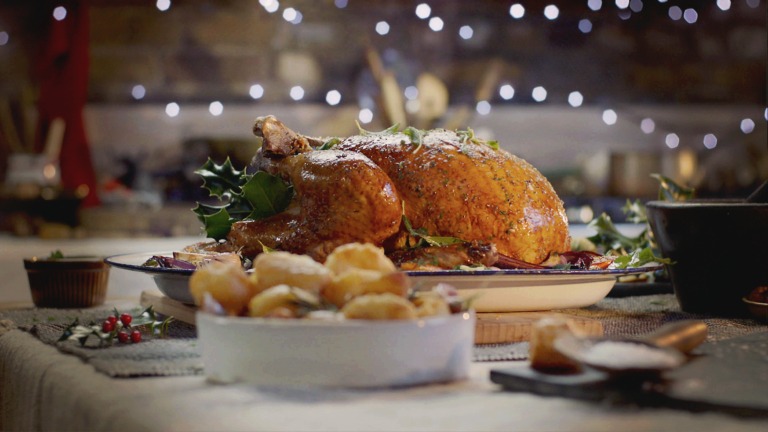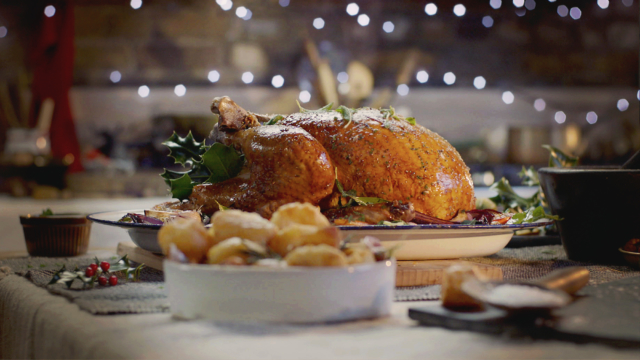 Tips
·        When cooking turkey, the best way to just timings to allow approx. 20 minutes per 500g.
·        Remember to bring the turkey down to room temperature for 30 minutes before cooking. This will speed up the cooking process and make timings more accurate.
·        To separate the fat and juices quickly, add an ice cube to the jug. This will encourage the fat to solidify quicker.
Ingredients

75g LURPAK® Slightly Salted Butter, softened
Zest of one lemon
3 tbsp fresh sage
2 tbsp fresh thyme leaves
4-5kg free range turkey
500ml chicken stock
1 large carrot, peeled and thickly sliced
1 stick celery, peeled and sliced
1 head of garlic
4 sprigs of fresh rosemary
For the gravy:
40g plain flour
750ml chicken stock, plus more if needed
250ml red wine
3 tbsp cranberry jelly

Method
Pre-heat the oven to 180°c / 160°c fan.
Put the LURPAK® Slightly Salted Butter, lemon zest, sage and thyme in a bowl and season with salt and pepper. Beat with a fork until well combined and set aside.
Rub the herbed butter over the turkey breast and legs. Place the turkey on a rack and pour the stock into the roasting tray. Add the carrot, celery, garlic and rosemary to the stock.  Place the turkey on top and cover with foil.
Roast in the oven for 2 hours, basting every 20 minutes. Remove the foil and cook the turkey for a further 1½ hours.
Check that the turkey is cooked by inserting a skewer or knife into the thickest part of the thigh. If the juices run clear, then the turkey is ready. If not, return the turkey to the oven and cook for a little longer. Or much easier, use a probe. The internal temperature should reach 70°c.
When the turkey is ready, remove from the roasting tray and place on a serving dish. Cover lightly with foil and leave to rest for 30 minutes.
Meanwhile, to make the gravy, strain the juices from the roasting tray into a jug and skim off the fat. Add 2 tbsp of the fat back into the roasting tray and add the flour. Cook over a low heat, beating with a wooden spoon for a couple of minutes until the paste is golden.
Slowly add the turkey juices, stock and wine stirring continuously until all the lumps have disappeared. Bring to the boil and simmer for 5 minutes until thickened. Stir in the cranberry jelly and cook for a further 2 minutes. If the gravy is too thick, add a little more stock.