Photography by Jacqui Turk
What's your go-to chocolate cake recipe? Food fanatic Charlotte Ree stopped by the Williams-Sonoma cooking school to share hers. It's made with super-lush ingredients like Dutch cocoa powder, hazelnut meal, extra virgin olive oil and orange zest for a hint of citrus. Word of warning: you'll never want to make any other cake EVER again! Whip one up for a special occasion, or enjoy a slice as a decadent afternoon treat.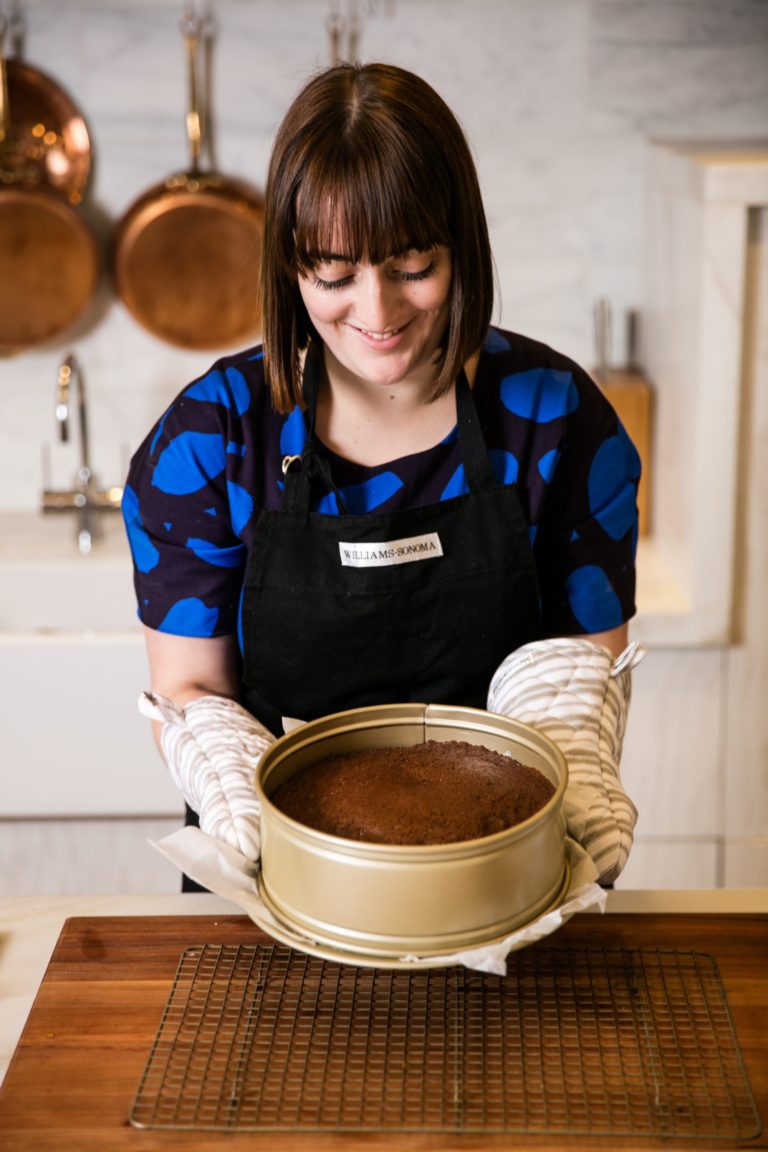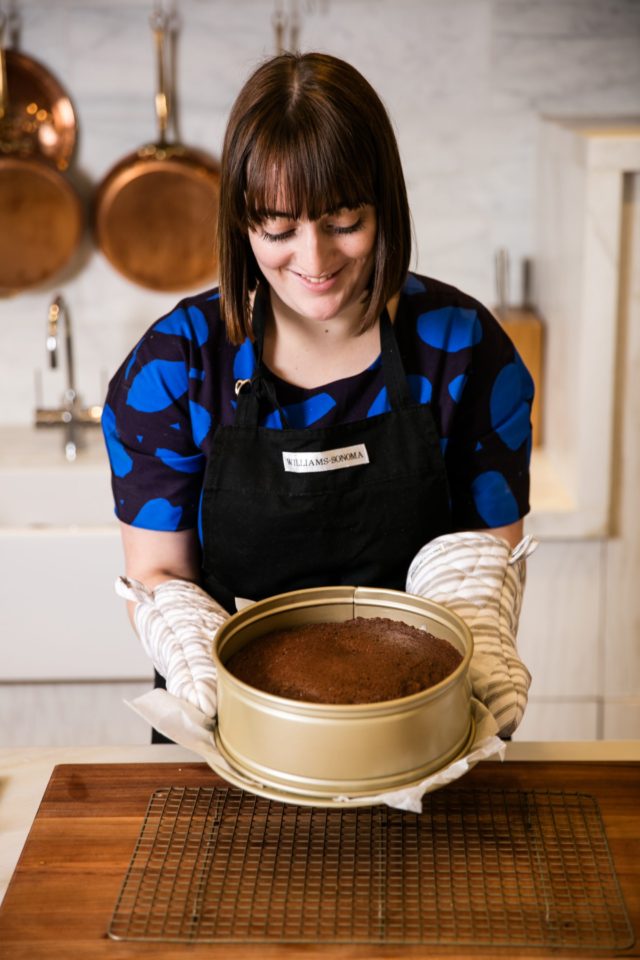 Serves: 8 to 10 | Prep time: 20 minutes | Cooking time: 45 minutes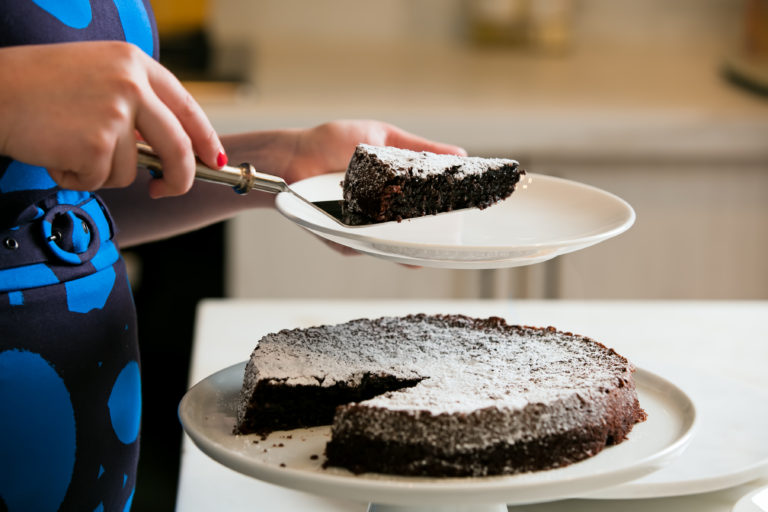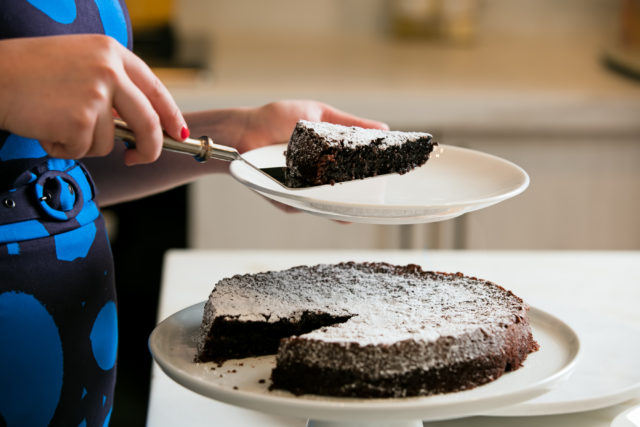 Ingredients
50gm Dutch cocoa powder + extra, to serve

2 tsp vanilla extract

150gm hazelnut meal (or almond meal)

1/2 tsp bicarbonate of soda

1 orange, finely zested + extra, to serve

Pinch of salt

150ml extra-virgin olive oil

200gm caster sugar

3 large free-range eggs

Crème fraiche or mascarpone, to serve
Method
1. Preheat oven to 170°C (150°C fan-forced). Grease a 20cm springform pan, such as the Williams-Sonoma Goldtouch® Springform Pan, with olive oil and line the base with baking paper.
2. Sift cocoa powder into a bowl and whisk in 125ml (1/2 cup) boiling water until smooth. Whisk in the vanilla extract and set aside to cool slightly.
3. In a separate bowl, combine the hazelnut meal, bicarbonate of soda, orange zest and salt.
4. Place the olive oil, sugar and eggs in a large bowl and beat with an electric hand blender on high for 3 minutes or until mixture is pale and resembles thickened cream.
5. Reduce the speed to medium-low and pour in the cocoa mixture, beating continuously. Once combined, add the hazelnut mixture and stir gently with a spatula.
6. Pour batter into prepared tin and bake for 40 to 45 minutes or until sides are set but centre still looks slightly damp.
7. Cool cake in tin for 10 minutes on a wire rack, such as the commercial-quality Williams-Sonoma Goldtouch® Nonstick Cooling Rack, then remove cake from tin and set aside to cool.
8. To serve, dust with cocoa powder and sprinkle over extra orange zest. Serve with crème fraiche or mascarpone.
– Recipe by Charlotte Ree for Williams-Sonoma (@charlottereepr). If you'd like to brush up on your kitchen skills, head to the Williams-Sonoma Sydney Cooking School to learn the tricks of the trade.