The secret to this rich brownie cake from Williams Sonoma is no surprise: choose high-quality dark chocolate, at least 70% cacao. The finished product has the consistency of a dense, delicious brownie with the presentation of a cake — the perfect way to make a childhood favourite worthy of a dinner party.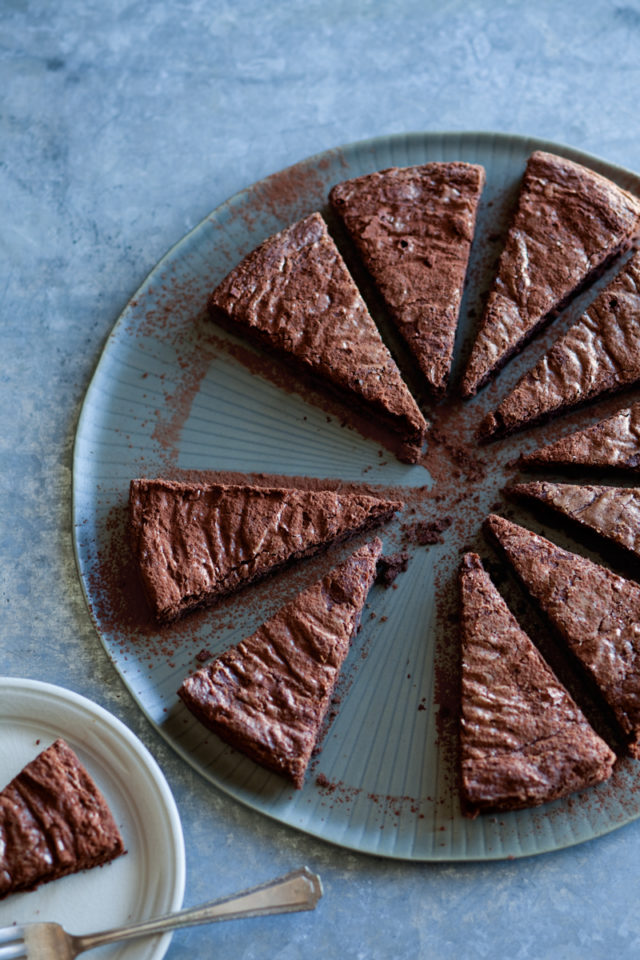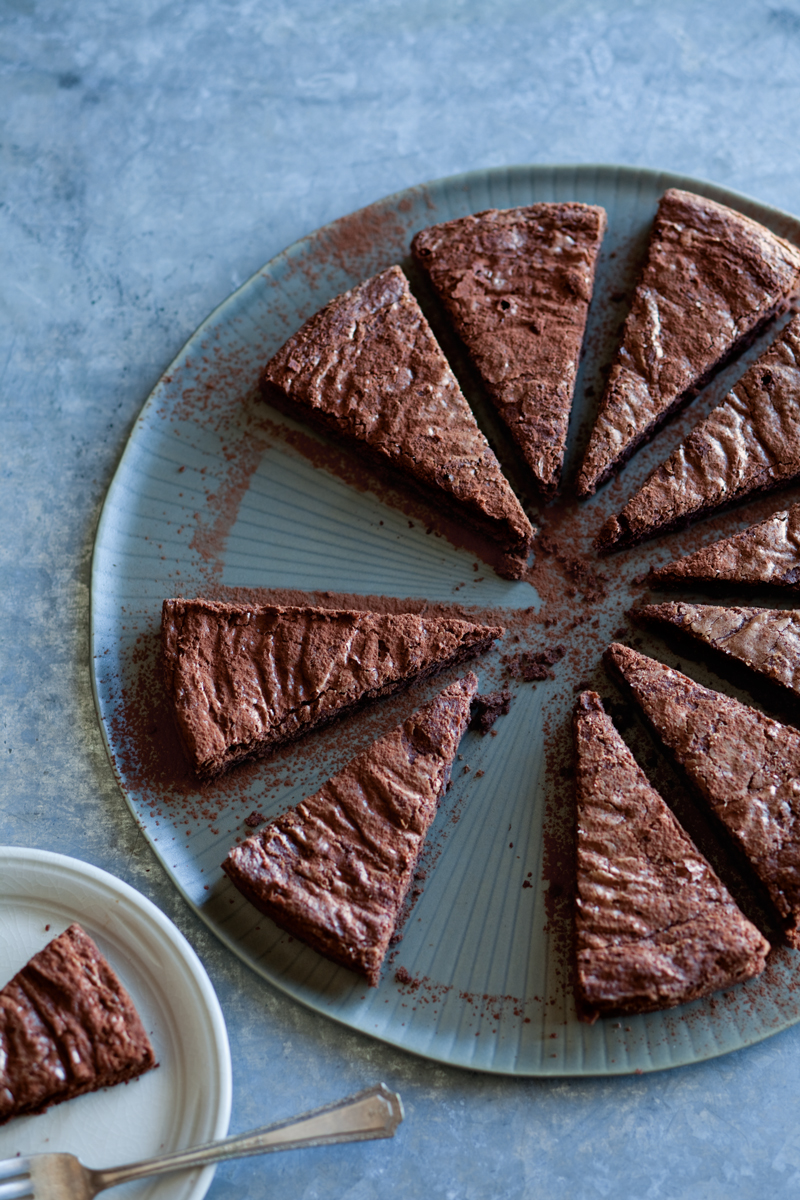 Ingredients 
110g unsalted butter, at room temperature, plus extra for greasing tin

1 cup sugar

2 eggs, lightly beaten

1 tsp. vanilla extract

1/8 tsp. salt

3/4 cup plain flour

120g good-quality dark chocolate, coarsely chopped

Unsweetened cocoa powder for dusting
Method
Preheat an oven to 180°C. Line an 20cm round cake tin with a piece of aluminium foil, allowing the edge to hang over the pan rim. Using your fingers, lightly butter the foil.
In a large bowl, using an electric mixer, beat the butter on medium-high speed until light and fluffy, about 1 minute. Add the sugar and beat until well blended. Add the eggs and vanilla and beat until well blended. Add the salt and one-third of the flour and beat well. Add the remaining flour in 2 additions, beating well after each addition.
Fill a saucepan with about 2 inches of water and bring to a bare simmer over medium-low heat. Put the chocolate in a heatproof bowl and place over but not touching the simmering water. Heat the chocolate, stirring often with a silicone spatula, until melted. Remove from the heat and let cool slightly, 2 to 3 minutes. Add the melted chocolate to the cake batter and beat on medium speed until well blended and creamy.
Pour the batter into the prepared tin, smoothing the surface with the spatula. Bake until the cake is puffed and a skewer inserted into the centre comes out clean, 20 to 25 minutes. Transfer the tin to a wire rack and let the cake cool completely in the tin.
Using the edges of the foil, lift the cooled cake out of the tin. Invert the cake onto a cake stand or a cake plate and peel off the foil. Turn the cake right side up. Using a fine-mesh sieve, dust the top with cocoa powder, cut into wedges and serve. Serves 8 to 10.