This recipe for deep dish caramel apple pie was created by Panaceas Pantry for Kanzi Apples and is vegan unless you substitute the ingredients in brackets.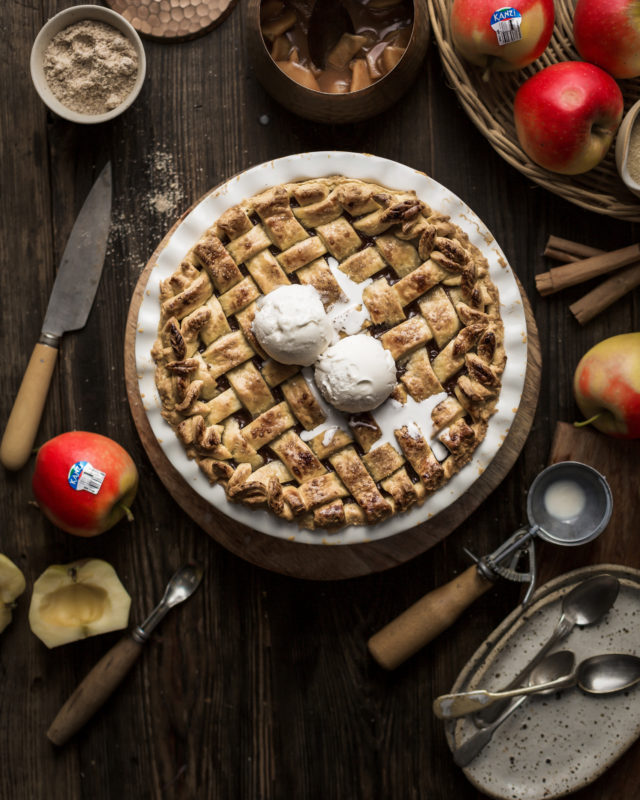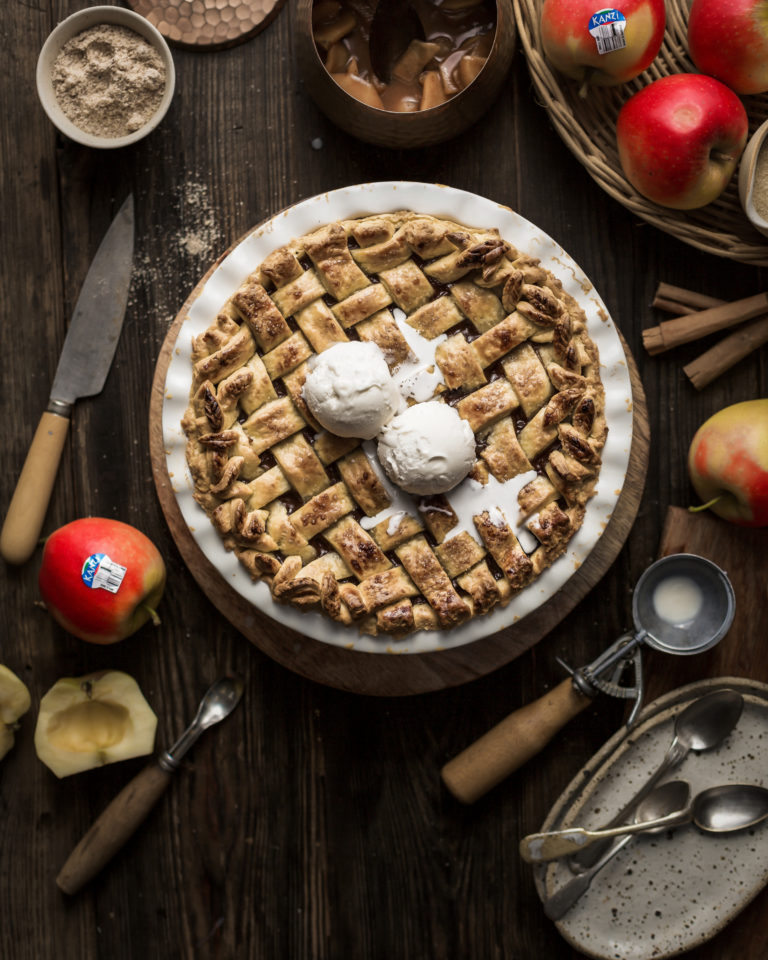 Ingredients
3 sheets puff pastry
8 Kanzi apples
1/2 cup (110g) vegan butter (or any butter)
1 Tbsp tapioca flour
1/4 cup (60ml) water
1 cup (180g) coconut sugar (or brown sugar)
1 tsp (5ml) vanilla extract
1/2 tsp ground cinnamon
1/3 cup (40g) almond meal 
Method
1. Peel the apples, then cut in half and core. Cut the apples into 4mm slices, and set aside.
2. Heat a large pot over a medium flame then add the butter. Cook for a few minutes, until the butter is melted and becomes frothy. Add tapioca flour and stir to form a paste. Immediately add sugar, water, spices and sliced apples and cook for 5-7 minutes, or until the apples begin to soften and the mix becomes fragrant. Ensure you stir regularly. Turn off heat and allow to cool completely, around 45 minutes.
3. Preheat oven to 220C. Line the bottom and sides of a deep dish pie pan with pastry. Pour the almond meal into the base and spread evenly, then top with the cooled apple mixture. Cover the pie with the remaining pastry, in a lattice decoration or if you prefer just solid pastry (make 3 cuts in the top if you do this). Crimp the sides of the pie, then brush the top with milk and sprinkle with raw sugar (optional).
4. Bake for 15 minutes, then turn the oven down and bake for a further 40-45 minutes. The pie will brown on top, so if you prefer to avoid this, bake covered with foil for the first 30 minutes. The pie is done when the filling begins to bubble through the lattice.
Serve while hot with vanilla ice-cream.