Utterly simple yet supremely satisfying, this pasta dish is a standby at restaurants in Rome. Because the recipe is so simple it depends on using the highest quality ingredients possible, so use the best parmesan and pecorino you can find.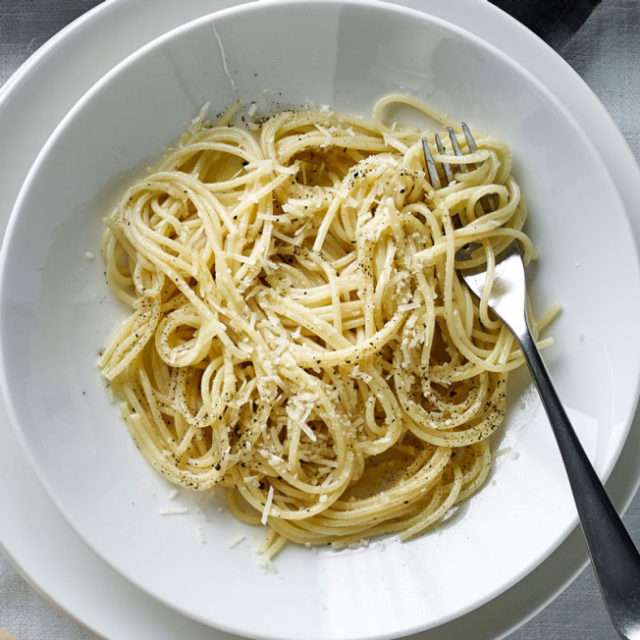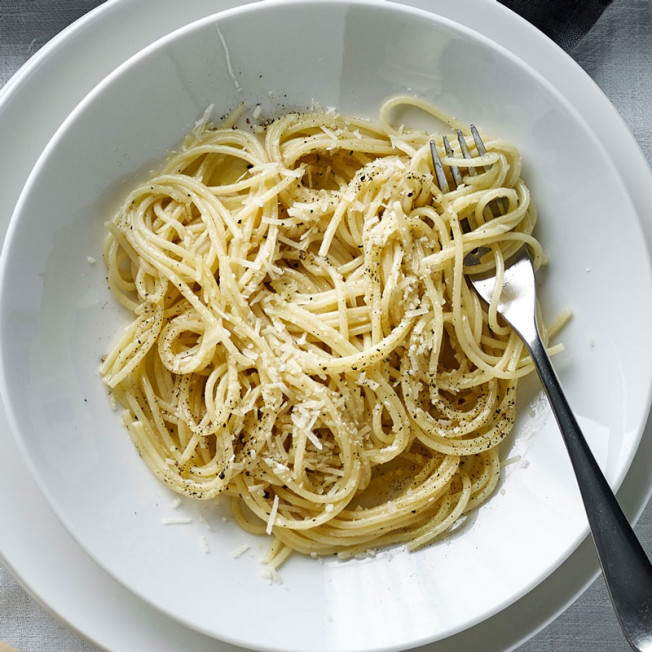 Ingredients
500 g dried spaghetti

90 g unsalted butter

2 tsp. freshly ground pepper

180 g grated Parmesan cheese

75 g grated pecorino cheese

Salt
Method
Bring a large pot two-thirds full of salted water to boil over high heat. Add the pasta and cook according to the package instructions until al dente. Drain the pasta, reserving 1 cup (250 ml) of the pasta cooking water.
Return the pot to the stovetop and reduce the heat to medium. Add the butter. When the butter has melted, add the cooked pasta and toss to coat. Add the pepper, Parmesan, pecorino and salt to taste and toss to combine, adding the reserved pasta water a little bit at a time as needed to achieve a creamy consistency. Divide the pasta among individual warmed bowls and serve immediately. Serves 4 to 6.
–From the Williams-Sonoma Test Kitchen