Buche de what you say? Also known as a Yule or Christmas Log, this is a traditional dessert served at Christmas in Europe. Brought to us by Beko, if you're looking for something a little bit different to the standard fruit cake, trifle or pavlova to serve on Christmas Day, this dessert is it!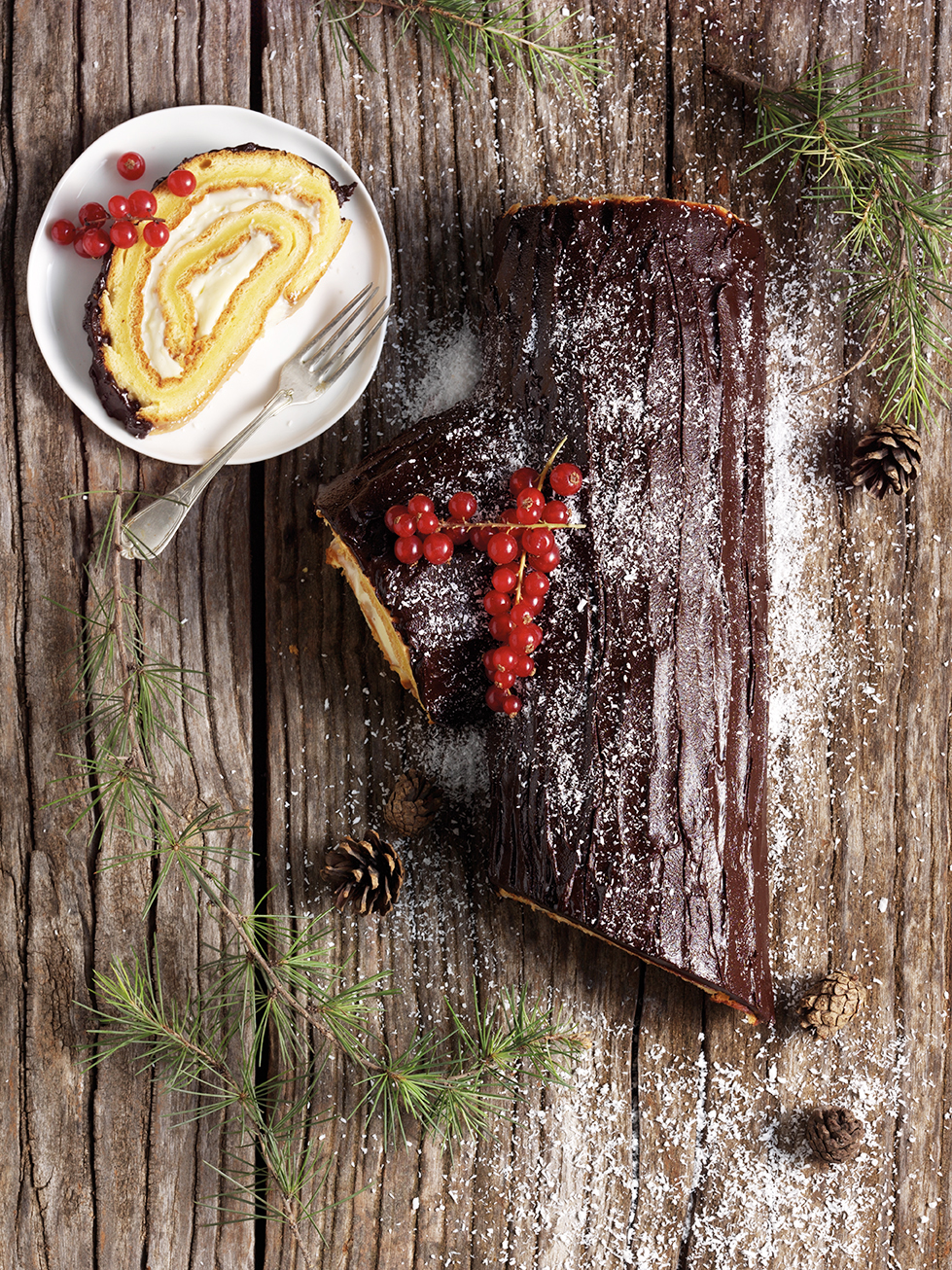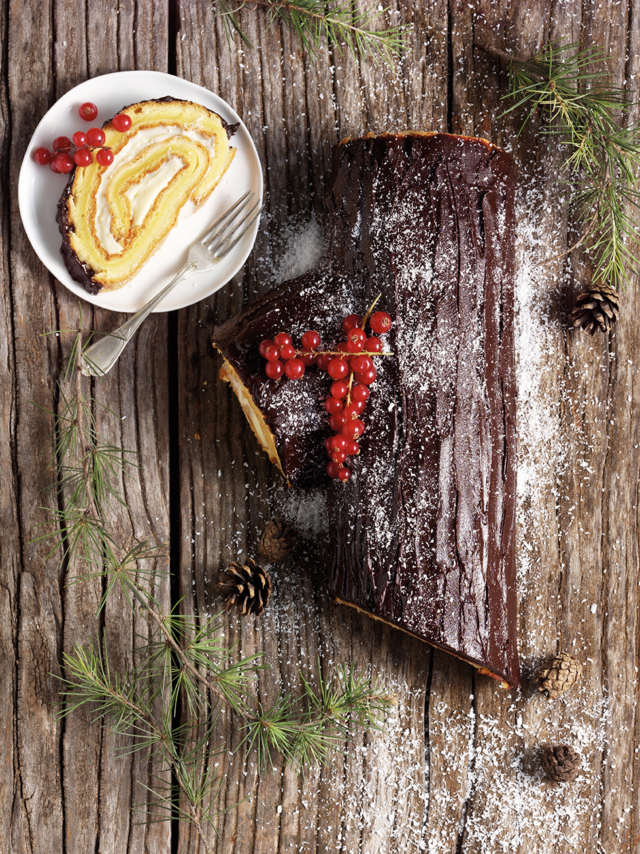 Ingredients
Cake
240ml milk
3 eggs
250g whole wheat flour
200g honey
20g cornstarch
1 teaspoon baking soda
Pinch of salt
60g coconut oil
1 teaspoon vanilla extract
1⁄4 cup of desiccated coconut
Filling
240g cream cheese
1 teaspoon vanilla extract
50g Greek yoghurt
80g honey
20mL milk
Frosting
240g chocolate
1 teaspoon vanilla extra
55g coconut oil
Pinch of salt
Method
Step 1: Preheat oven to 180C.
Step 2: Grease a rimmed 35 x 45cm pan with coconut oil. Line with non-stick baking paper and grease lightly again.
Step 3: Sprinkle a clean rectangular tea towel approximately 10 x 15 inches with desiccated coconut and set side.
Step 4: In a bowl, whisk the eggs with vanilla, coconut oil, honey and milk. Add flour, cornstarch, salt, baking powder and baking soda into the egg mixture and whisk until smooth.
Step 5: Transfer the batter into the prepared pan and smooth out. Bake in the oven for 15-18 minutes.
Step 6: While the cake mixture is baking, blend the filling ingredients together in a food processor.
Step 7: Once the cake is cooked, allow it to cool in the pan for 3 minutes and then invert onto the prepared tea towel dusted with coconut. Carefully peel off the parchment paper and with a sharp knife, trim 1⁄2 cm of the cake from all the edges.
Step 8: Working from the long side, fold the excess inch of the tea towel over the edge of the cake and carefully roll up and then unroll. This will help the cake become flexible and less likely to break. Gently and evenly spread the cream cheese filling onto the cake.
Step 9: Re-roll and place seam side down on a serving platter. Cut both ends off for a smooth finish and cut the roll in half diagonally.
Step 10: Place chocolate in a saucepan, add milk, coconut oil, vanilla extract and salt and stir until the mixture is melted and has a smooth, shiny consistency.
Step 11: Frost the cake logs and garnish with desiccated coconut or cherries as desired.
*Don't be afraid to add your own Aussie flair by including mangoes in the cream, or garnishing the cake with macadamias.