Thanks to EasiYo for today's recipe. They recently sent us an EasiYo Yogurt Maker and Seb and I have been enjoying making our own at home, especially the super creamy Unsweetened Greek Style. You can buy their products online or at Coles, Woolworths, IGA, Big W and Foodland.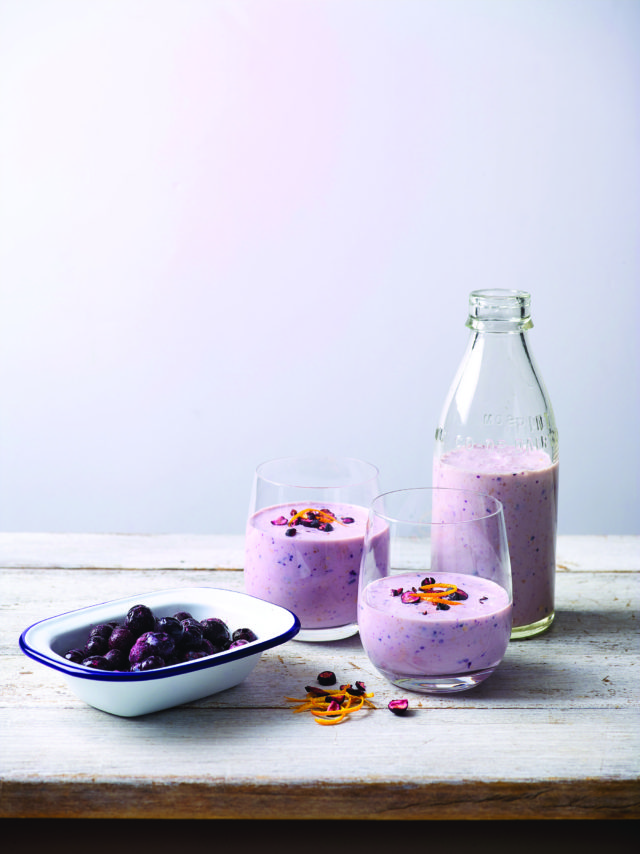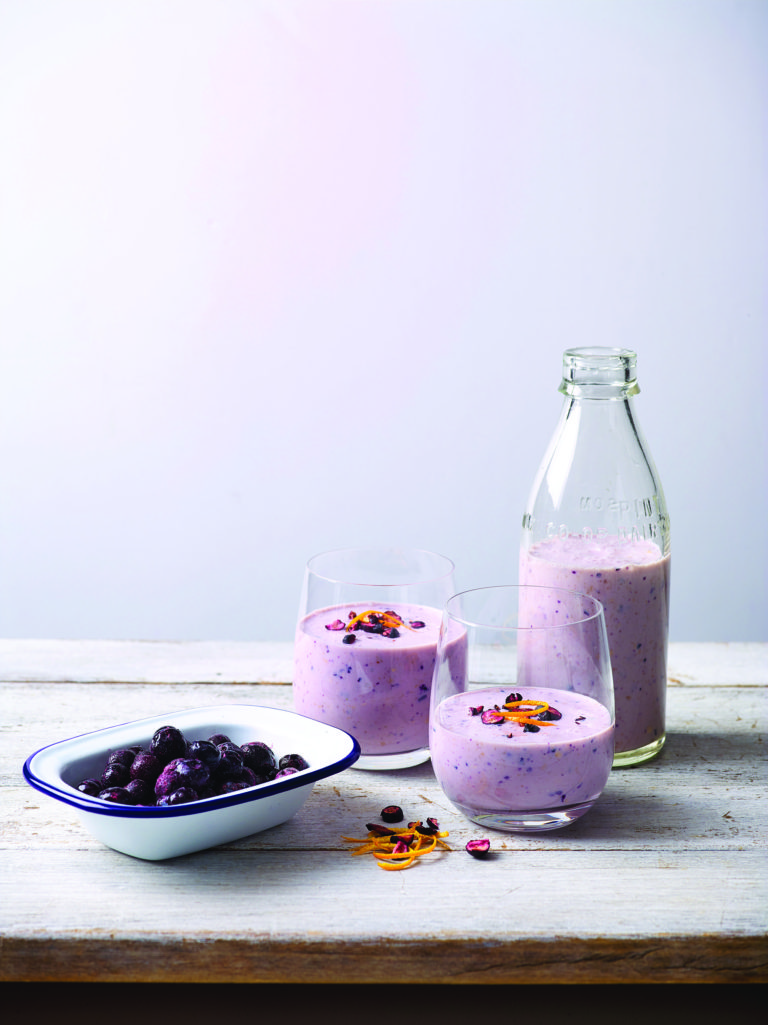 Ingredients
170g (1 cup) frozen blueberries
500g (2 cups) EasiYo Blueberries and Cream Yogurt (or any ready made blueberry yoghurt)
400ml (1.5 cups) milk
2 bananas
1 tsp orange zest
½ cup Hubbards Hot or Cold Ancient Grains & Coconut (or another grainy cereal or muesli)
Method
Layer all ingredients in the blender and whizz until evenly coloured and smooth. Serve chilled, topped with orange zest and extra fresh or dried blueberries.