This week's fish recipe is from our friends at Villeroy and Boch.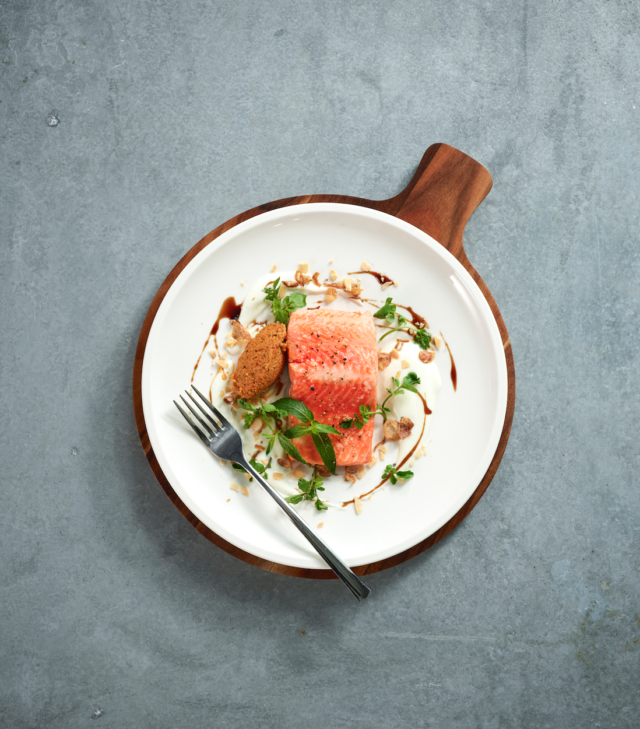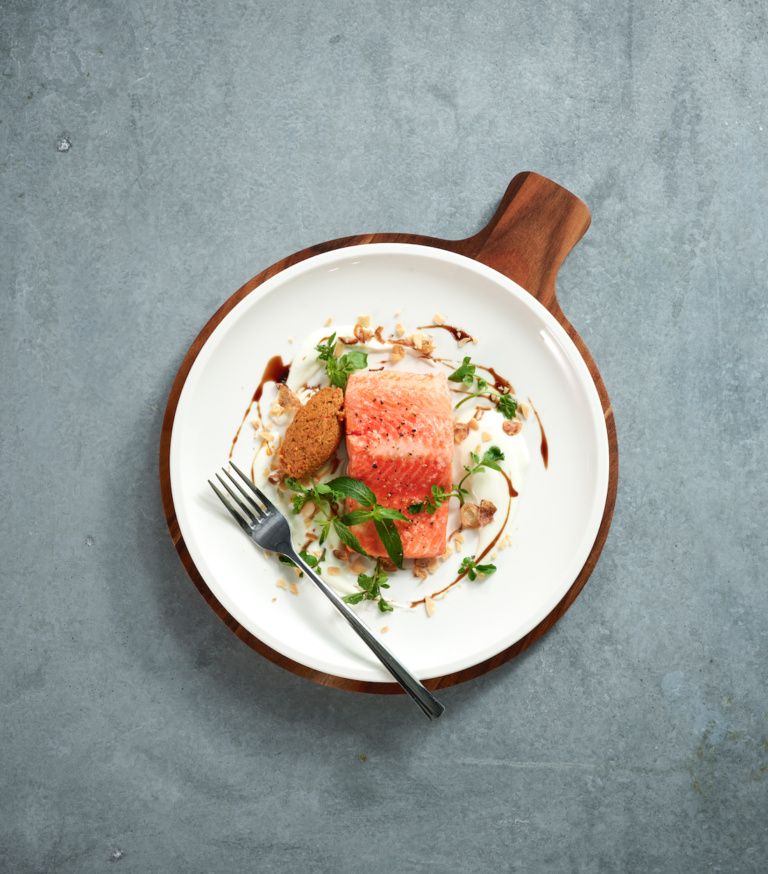 Ingredients
8 skinless salmon fillets
Sea salt flakes and freshly-ground black pepper
¾ cup extra virgin olive oil
½ cup pomegranate molasses
½ cup hazelnuts, toasted and skinned
3 garlic cloves, peeled
2 slices day-old sourdough bread, crusts removed, torn
1 tbsp red wine vinegar
2 tsp smoked paprika
½ cup roasted red capsicums, de-seeded
¼ bunch mint leaves
Yoghurt, watercress, fried shallots and toasted almonds, to serve
Method
Preheat oven to 180°C. Season the salmon pieces with salt and pepper the drizzle with 2 Tbsp extra virgin olive oil. Arrange in a lined oven tray then bake for 12 minutes.
Drizzle with half the pomegranate molasses and bake for a further 5 minutes.
Meanwhile, combine the hazelnuts, garlic, bread, vinegar, paprika, capsicums and mint in a food processor and purée until smooth. Season with salt and pepper.
Arrange the fish pieces on the platter, then drizzle with the remaining pomegranate molasses and yoghurt, then scatter with watercress, shallots and almonds.
–Serve in style with the Villeroy & Boch Artesano presentation bowl, perfect for spring/summer entertaining. Available from selected department and specialty stores, the House of Villeroy & Boch, Glenside (SA), and online.