Pop this dessert in the oven right before you sit down to dinner, and it'll be ready just in time for dessert. When choosing pears, pick ones that are ripe but still firm.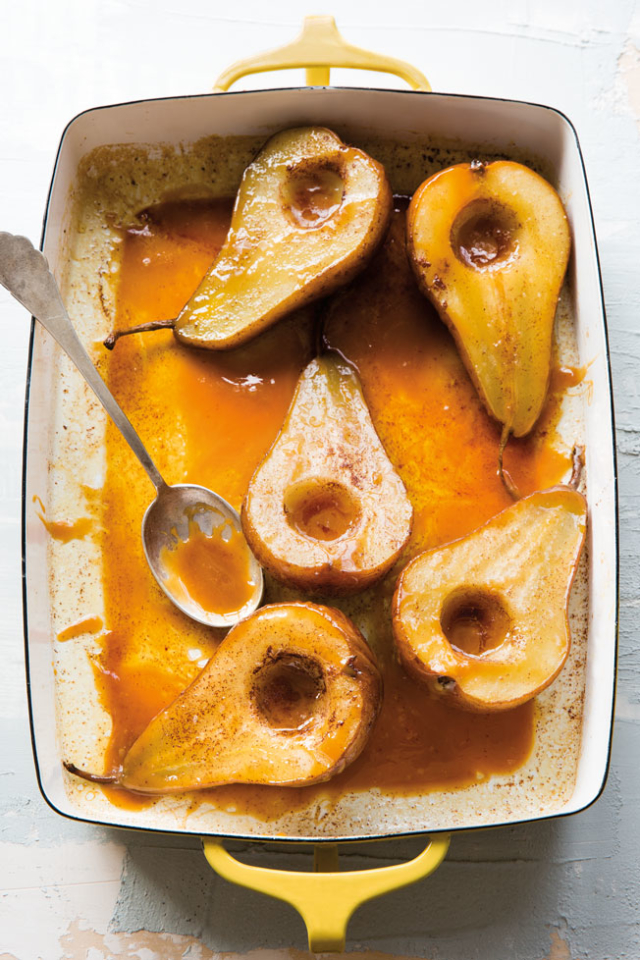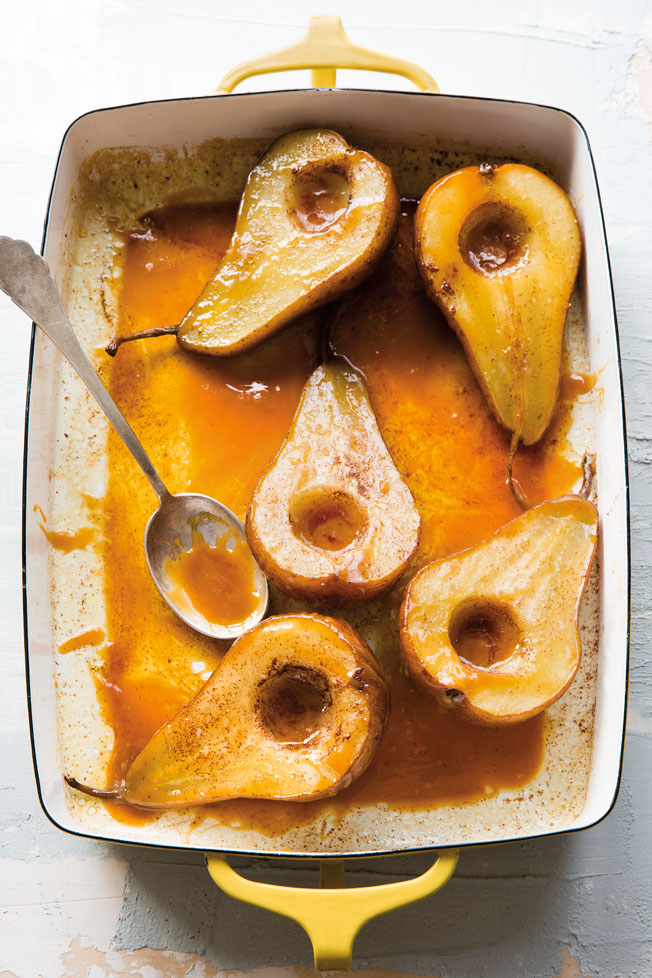 Ingredients
3 firm but ripe pears, such as beurre bosc
2 tbs unsalted butter, at room temperature
3/4 tsp ground cinnamon
1/2 tsp vanilla extract
3/4 cup (180 ml) apple juice or cider, plus more as needed
1/2 cup (155 g) store-bought caramel sauce, such as our Salted Caramel Sauce, warmed
Method
1. Preheat an oven to 180°C.
2. Cut the pears in half lengthwise, keeping the stem intact, and core.
3. In a small bowl, stir together the butter, cinnamon, and vanilla. Using your hands or a pastry brush, rub the butter mixture all over the pears. Place the pears, cut side down, in a 23cm x 33cm baking dish. Pour the apple juice around the pears.
4. Bake the pears for 30 minutes. Remove from the oven, flip the pears, and add more apple juice as needed. Continue baking until the pears are soft when pierced with the tip of a sharp knife, about 30 minutes longer.
5. Transfer the pears to a platter and drizzle with caramel sauce. Serve immediately. Serves 4 to 6.
From the Williams Sonoma Test Kitchen.