Whether you have just purchased a new ILVE appliance or are still making up your mind, ILVE regularly puts on cooking classes in their showrooms to teach you how to make the most of your ILVE. This week, ILVE in-house cooking chef and foodie Julie McKnight shares one of her favourite tried and tested recipes. Follow these simple steps to put an Italian spin on a classic side dish of potatoes.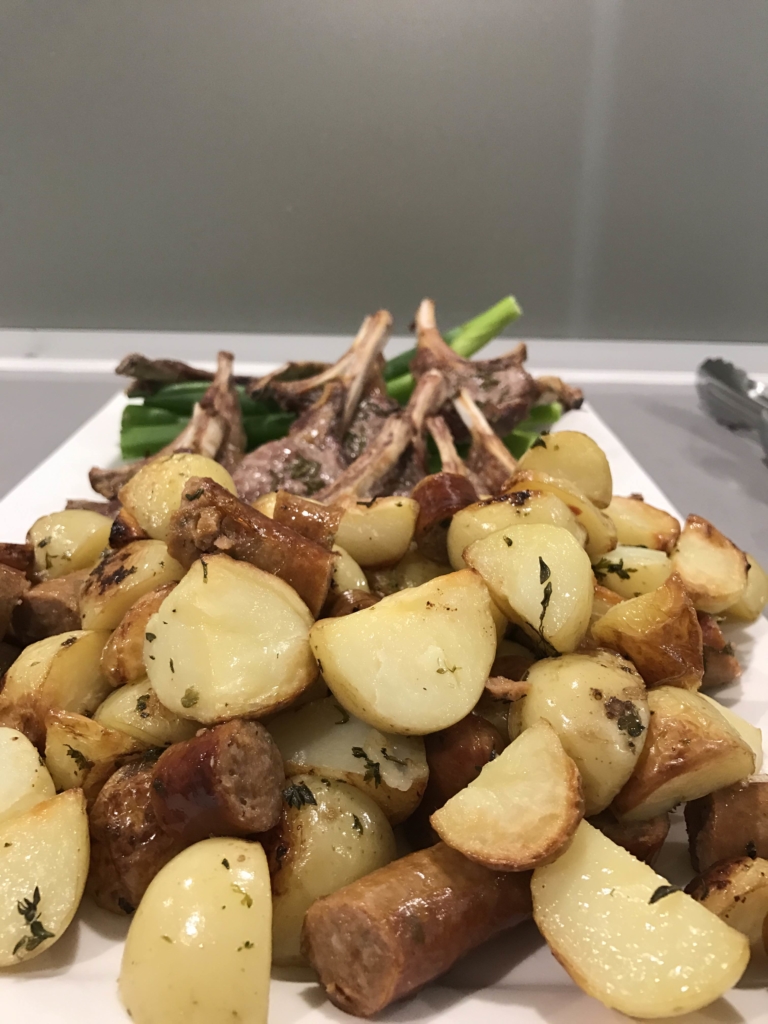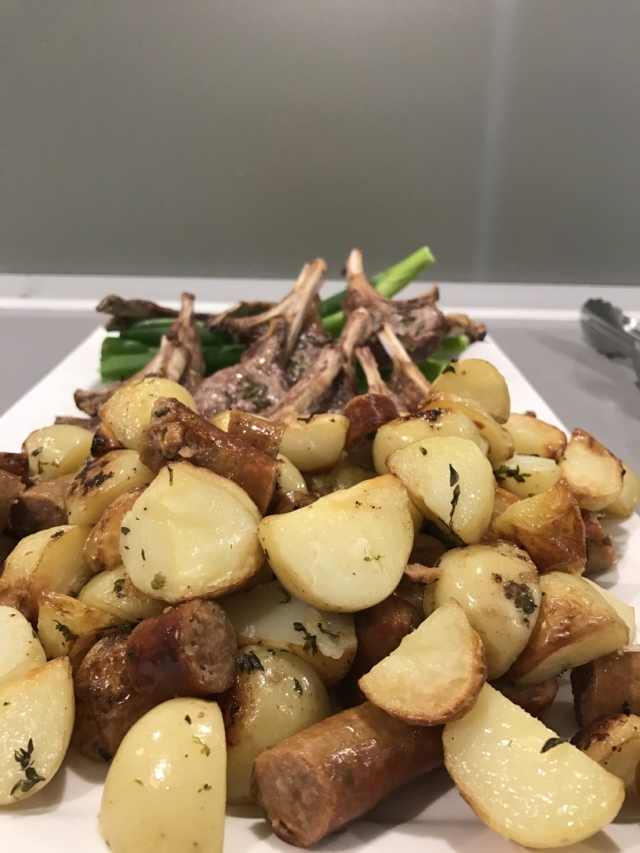 Ingredients
700g baby potatoes, unpeeled and cut into quarters
2 tbs oil
2 cloves garlic
½ bunch sprigs of thyme
100 – 150g chorizo sausage
75g pitted olives
Extra thyme leaves for serving
Method

1. Pre-heat oven to 200C. Place potatoes and garlic on a baking tray and drizzle with oil and salt, sprinkle over sprigs of thyme and bake 40 minutes or until crispy.
2. Once the potatoes are cooked, remove from oven, cover with foil to keep warm or place in lower part of the oven. Turn oven to fan grill at 180.
3. Cut sausages in half, drizzle with a little oil and fan grill for 10 minutes, remove from the oven and slice to bite size.
4. Combine potatoes and sausages and olives in a large bowl and mix together; remove any strings of thyme and serve with fresh thyme leaves.