Today's recipes come from Mark Best and Delcado Avocados. They're perfect partners as a brunch appetiser, arvo snack, or late-night treat.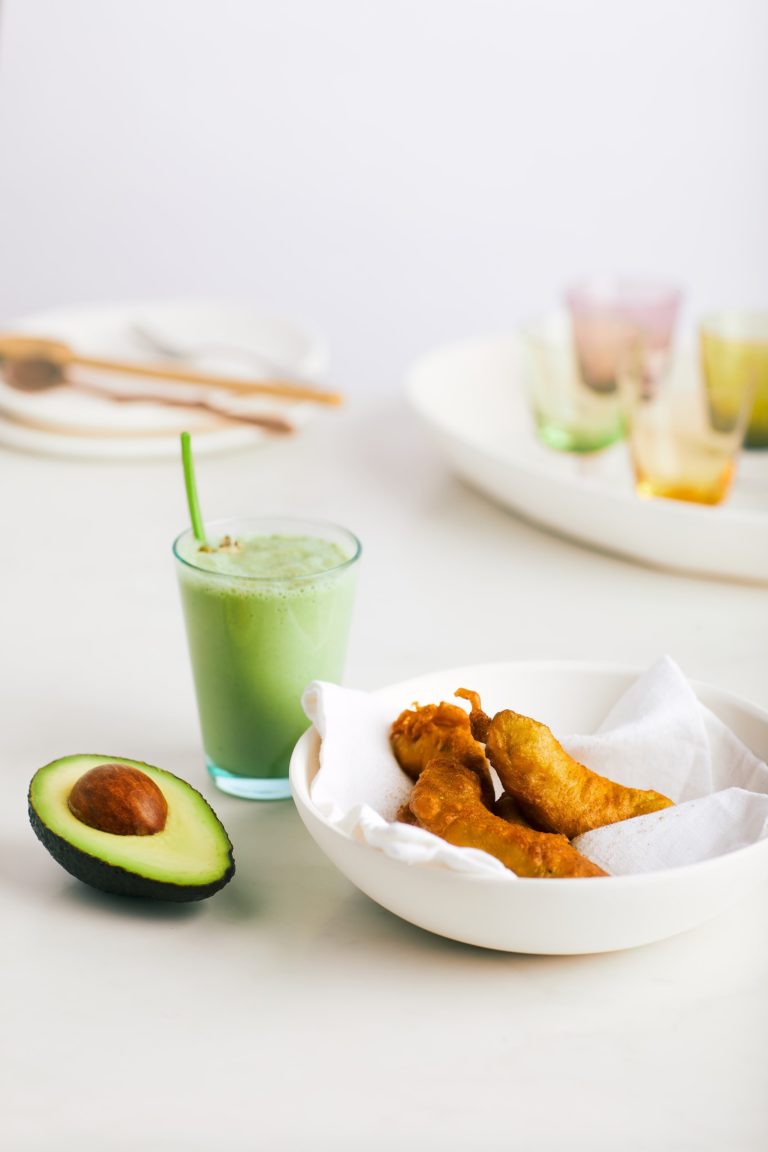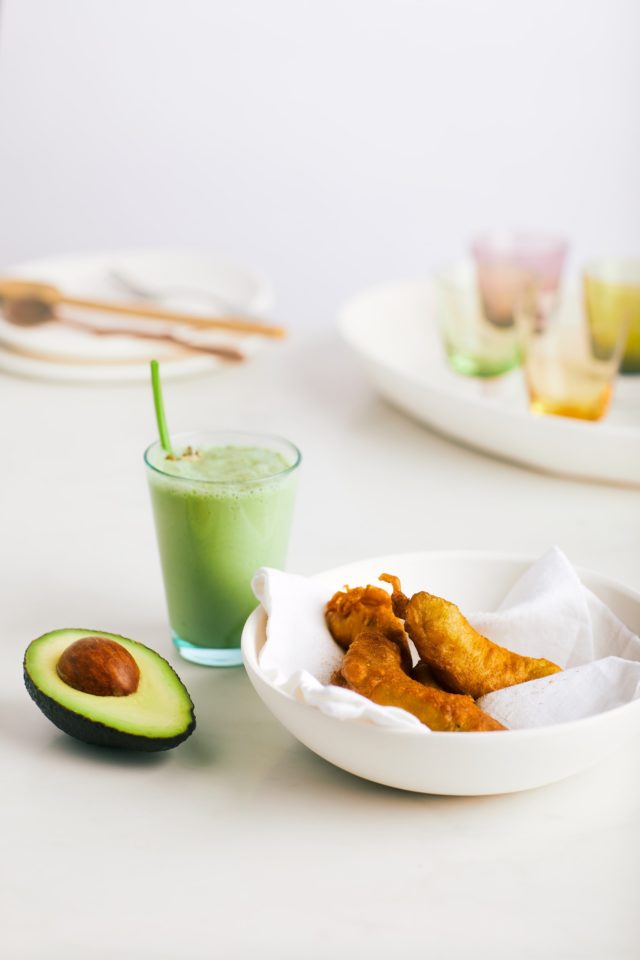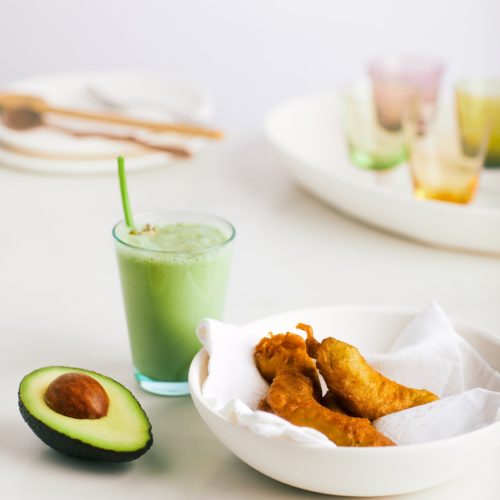 Avocado lassi and fritters
Rich and buttery, avocados are a natural addition to an Indian lassi – a traditional, and very popular, yoghurt-based drink. While the delicious avocado fritters are a perfect partner, rounding out a simple snack.
Ingredients
Avocado Fritters
2

Delcado avocados

2

cups

self-raising flour

1

cup

tapioca flour

1

heaped tsp baking powder

2

tsp

honey

500

ml

iced water

1

litre avocado oil for cooking
Avocado Lassi
1

Delcado avocado

1

cup

Greek yoghurt

600

ml

buttermilk or kefir

1

small bunch English spinach

2

tbsp

honey

4

cardamom pods
Instructions
Avocado fritters
Sift the self-raising flour and baking powder twice into a large bowl.

Whisk in the iced water and honey to obtain a good batter consistency.

Cut the avocados in half and pop the seed by placing your thumbs at the back and pushing outward. Remove the flesh with a large kitchen spoon. Slice each half into 4 slices and coat in tapioca flour. Leave them there for a minute or two to hydrate the flour, allowing it to stick better.

Heat the avocado oil to 180 degrees Celsius.

Coat the floured avocado slices in batter and fry until golden.

Drain on absorbent paper and season with flaked salt. Eat while piping hot.
Avocado lassi
Scoop the flesh from the avocado and put into a tall jug.

Wash the spinach with two changes of fresh water. Trim the stems and reserve to use as straws. Add the 8-10 spinach leaves to the jug. Add the yoghurt, buttermilk (or kefir for a delicious, slightly more acidic alternative) and honey.

Blend with a stick or upright blender. You are after a thick milkshake-like consistency so adjust with more buttermilk or a little cold water.

Garnish with the seeds from the cardamom pods. Serve with straws made from the hollow spinach stems.
Notes
You can use any variety of avocado for this recipe.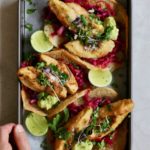 Foodie Friday: tempura tacos with fresh avocado
Chef and cookbook author Luke Hines is encouraging Aussies to embrace the arrival of the misunderstood Shepard avocado by learning how to use and choose them correctly! New YouGov Galaxy research shows…