Customisable, stylish and arriving as a flat pack (but with no tools required for set up!), the Chevron Shelves created exclusively for Nomi by renowned designer Henry Wilson are an exciting addition to their range.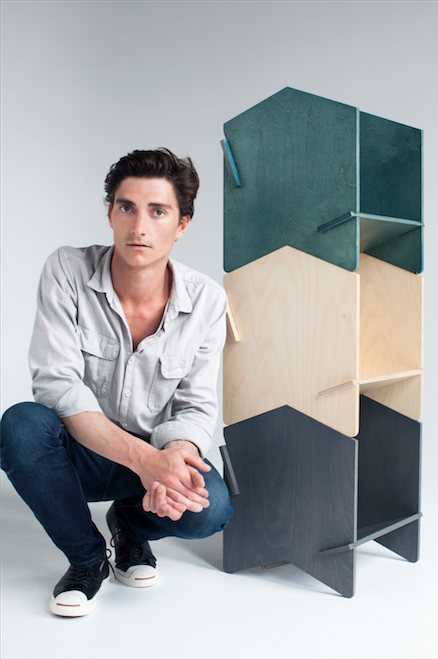 Drawing its name from the interlocking zig-zag pattern first seen in ancient Greece, the chevron pattern informs the beautiful simplicity of the shelves — both in the way in which they are put together and the shape they create when they are stacked. "I love the simplicity and elegance of the design," explains Henry. "You can add more shelves to the system as your collection grows and simply stack them up. If you're moving house, you don't have to empty them all, you can just carry them like a box."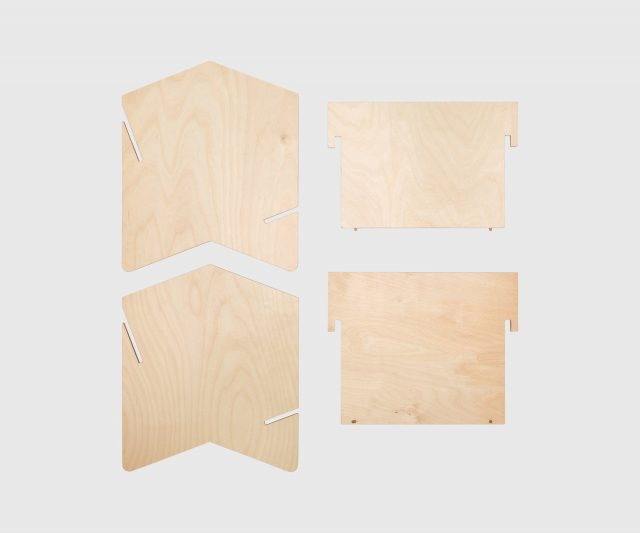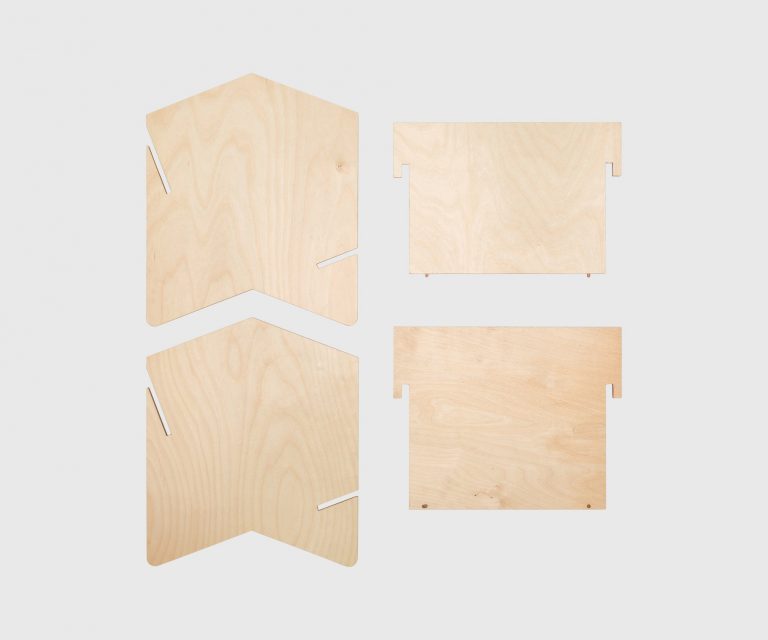 Consisting of four pieces of precision milled Birch-ply, known for its superior strength and refined pale grain, the shelves come flat packed and can be assembled easily and intuitively with no tools. Just what we like to hear!
A first for Henry, who normally makes high-end designer pieces, he is excited to be branching out into the world of affordable flat pack. "Other products of mine are usually made from premium materials with high levels of handwork which means they sit at a higher price point. The Chevron Shelves are optimised for mass production which means they can be retailed at this reasonable price point which is great for the consumer who loves design but has a budget to stick to."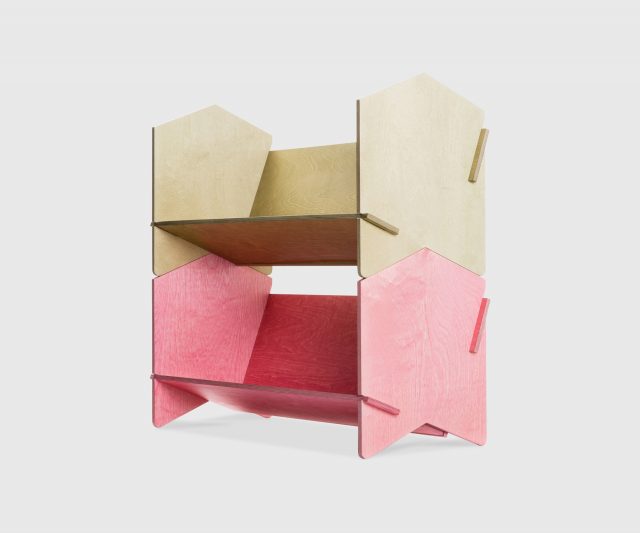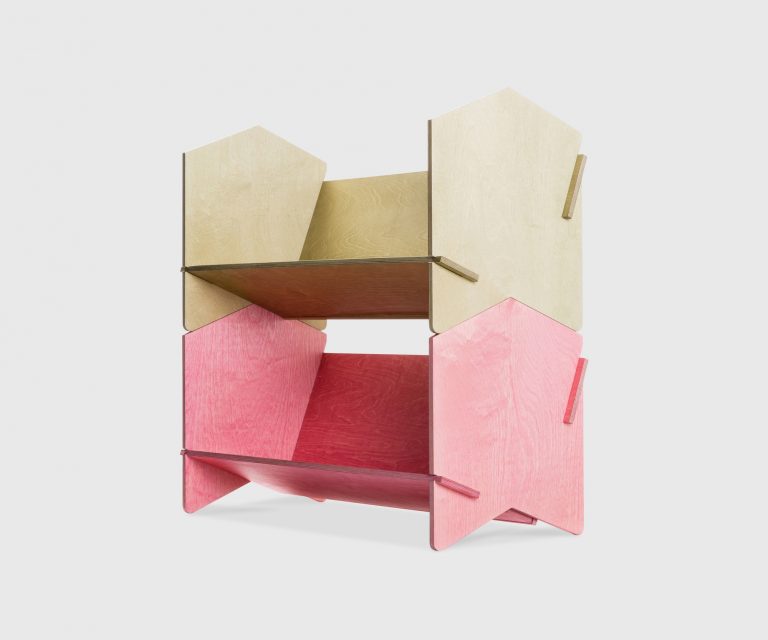 Customisable in both size and colour, with a stunning array of subtler pastel shades including ethereal green, teal, olive and rose, Henry designed the shelves to be either used as a single unit for magazines, books and files, or stacked in several configurations to emphasise their unique design.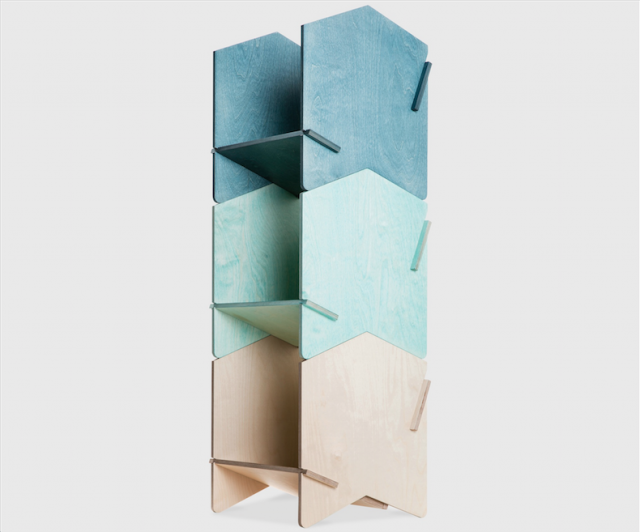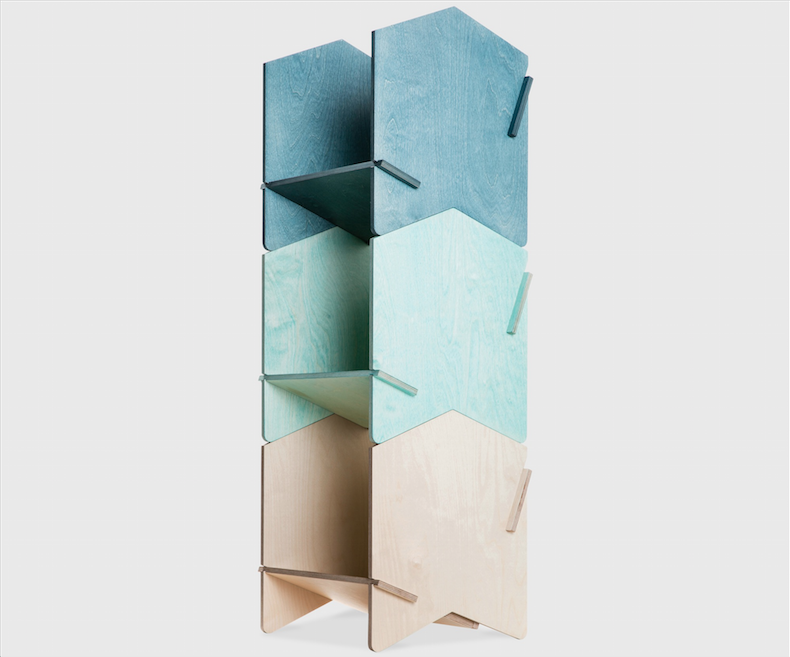 With a unit starting from as little as $150, the Chevron Shelves sing true to Nomi's aim of making designer furniture accessible to all.