It's natural to wish for a little extra room in your home when faced with the imminent arrival of a new baby. Particularly if it's your third child. Space and time is at a premium but you still want to create a special space for your much-anticipated little one, just as blogger Jess Dempsey from What Would Karl Do did. Her third son, Freddie, arrived six months ago.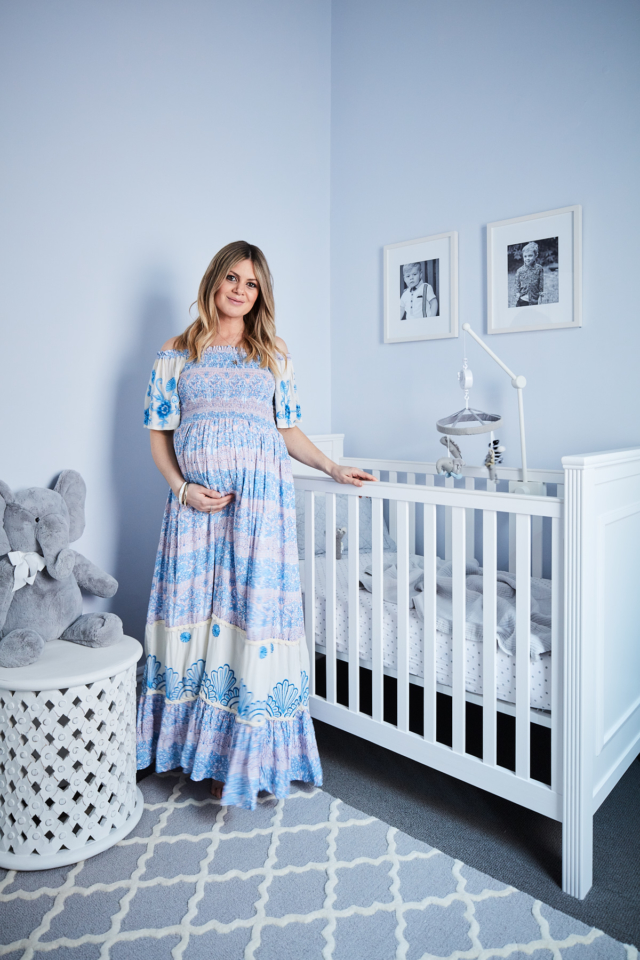 Faced with the challenge of working with a tiny room, Jess enlisted the help of Melbourne stylist Heather Nette King and Pottery Barn Kids, to create a nursery that was true to her signature style, functional and calm – and in Jess' words "an escape for the baby and I to unwind in together."
The good news is little people don't take up much space. Pottery Barn Kids' top tips on how to create the ultimate nursery when you're up against the space stakes will help you troubleshoot like a pro!
Start with a vision
Create a moodboard, a list of keywords or get onto Pinterest – have an idea of what you love, and let that be your starting point. "I wanted a classic and memorable nursery – and I wanted it gender neutral with the option to add colour once the baby arrived. I already had an idea of the key pieces I wanted, so that was where I started," said Jess.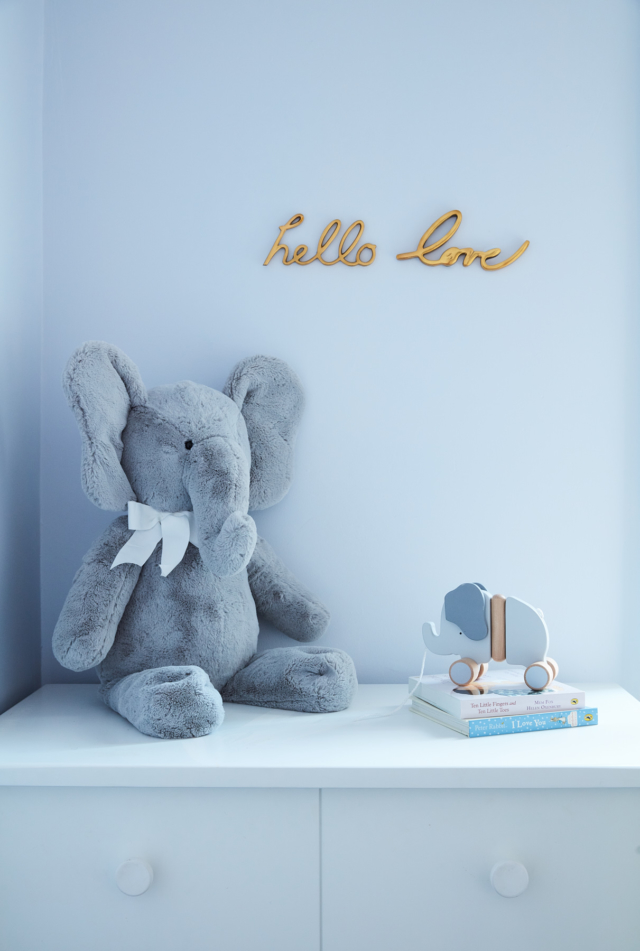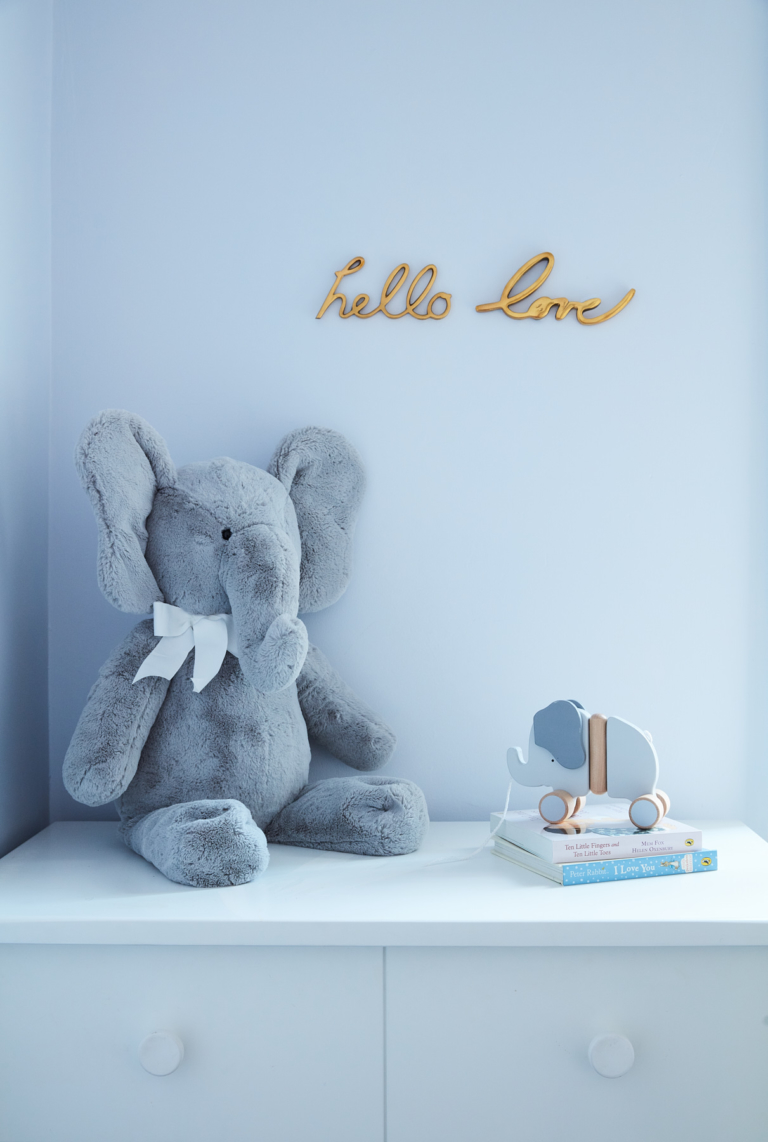 A lighter shade of pale
Let the paint colour be the foundation of your room. When you're selecting a wall colour – select a light shade which can act as the base for styling the room. Light wall colours add a feeling of airiness and give the eye room to move.
When you're choosing paint colour for trims and moldings – go even lighter, this will instantly create the feeling of even more space.
"I thought I wouldn't have the opportunity to get creative with the space because of its size, but we stuck to a colour plan and made the small room big in wow factor," added Jess.
Let it grow
A room that grows with your child was paramount for Jess' room design, "By choosing classic pieces that could be used in different rooms later – such as the rocker, the side table, rug and lamp I was able to see longevity in my room design." Now's the time to invest in quality to ensure the pieces your child has as a newborn, will be with them when they're a teenager and beyond.
Look for furniture items that serve double duty – a cot that can convert into a toddler bed, a change table that double as a dresser.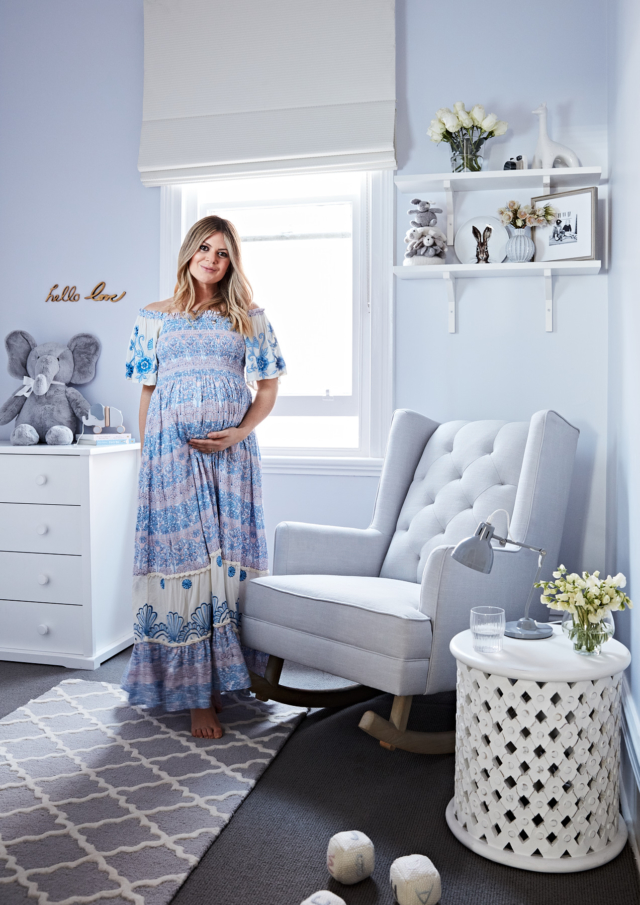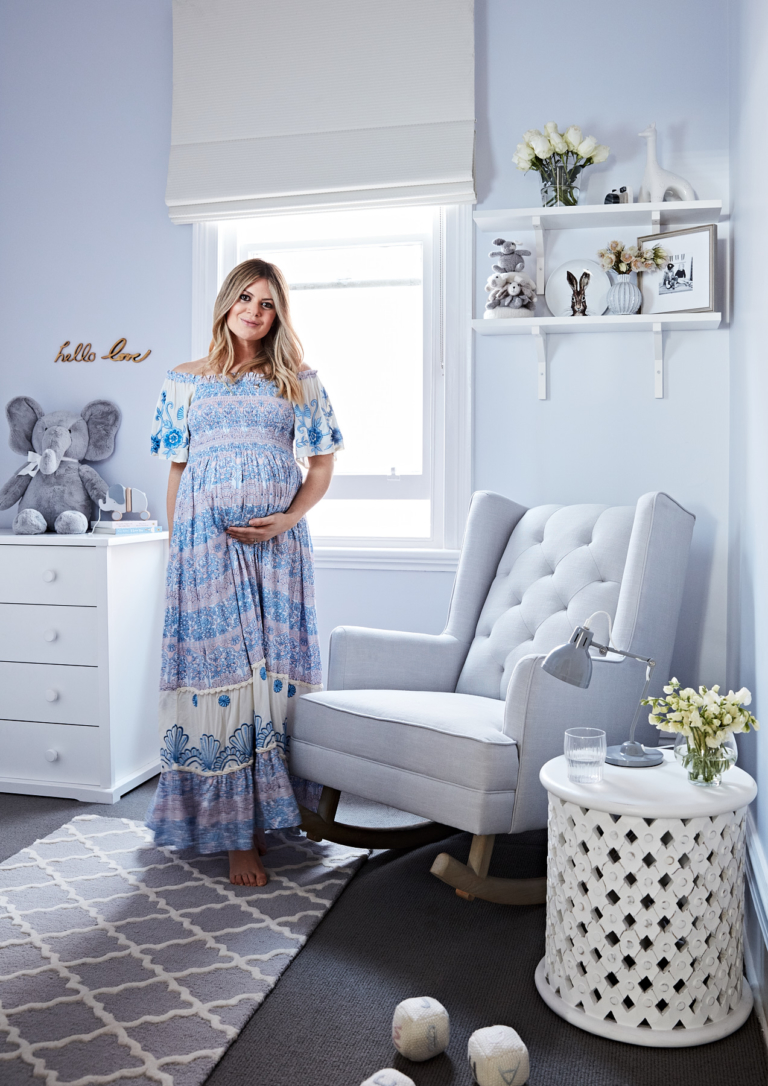 Pattern play
It may sound counter-intuitive but using pattern can sometimes make the space feel bigger – vertical stripes make the room appear wider, horizontal stripes accentuate the height. Don't go crazy with pattern – try to choose a clean, repetitive pattern featuring two-to-three colours to keep it simple and uncluttered.
Let the light in
Natural light instantly makes spaces breezier. Consider sheers for the windows to diffuse the sunshine, and light-blocking curtains to ensure naptime is a little easier. If you don't have a lot of natural light introduce a couple of light sources to add warmth – it could be a feature chandelier such as the Pottery Barn Kids Dahlia Chandelier (that could easily live in any room in the house), or a couple of table lamps. The idea is to bounce light around the room and keep the eye moving.
Mirror image
Babies are attracted to mirrors – they're shiny and bright and they're happy to spot their own reflection – it helps increase their ability to focus. But when it comes to interiors and small spaces – mirrors can also act to bounce light around, and make a small room feel bigger. Bonus points if it can be placed opposite a window to bring the outdoors inside!
Stow and store
Ask any parent – storage is always a hot topic! "The room doesn't have storage, so we had to get clever by adding in wall shelves and an oversized chest of drawers."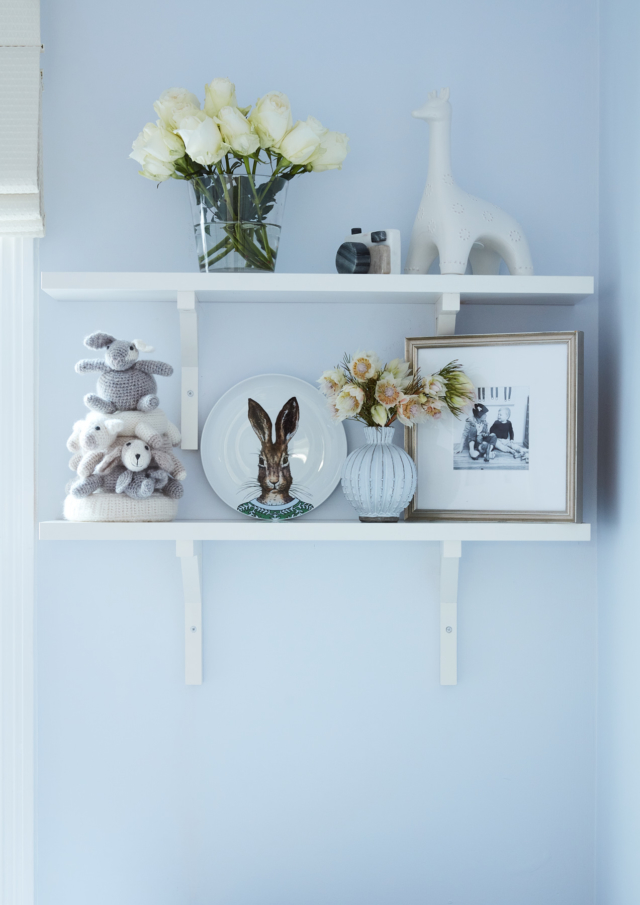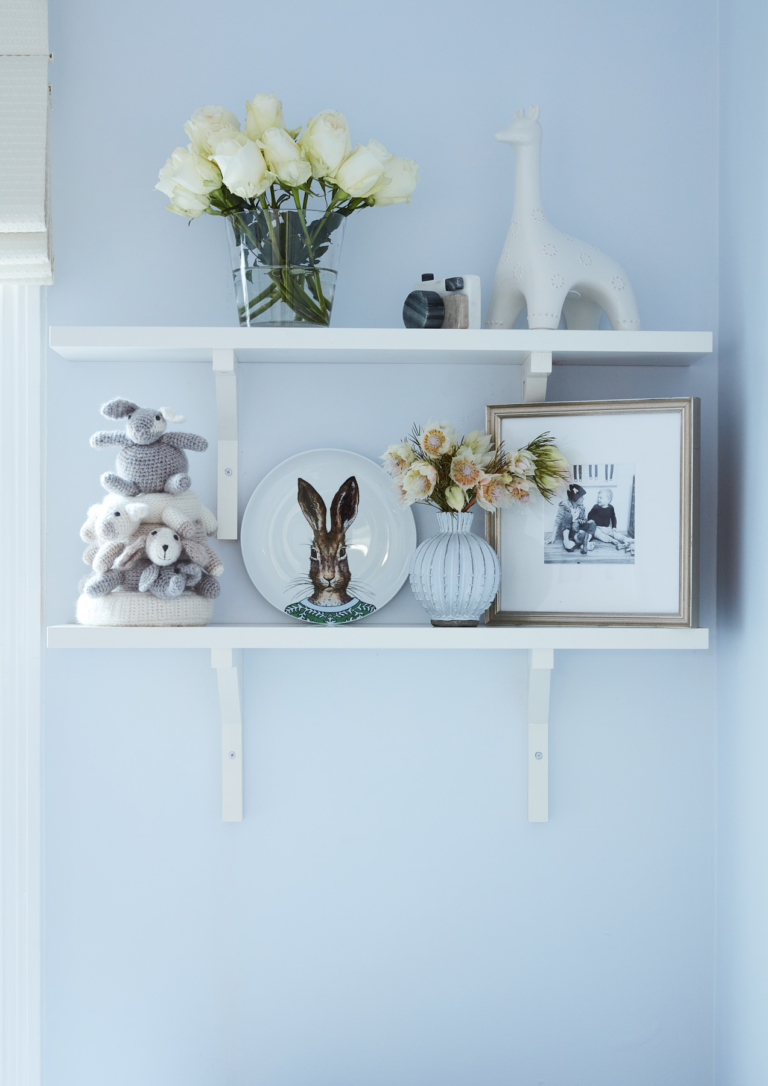 Wall shelving is ideal for showcasing treasures and books; baskets are great for stowing toys, and a dresser with drawers of varying sizes that will take them from toddler-hood and beyond!
Stuck for an idea?
Maybe like Jess you've chosen some pieces – but don't know how to weave it all together? Or maybe you need help starting. "I had chosen the main furniture pieces, but I didn't know how to pull it all together or what to put on the shelving to create a display. Heather came in and knew how to create the space that I wanted, keep it calm and on brief – neutral, yet memorable. Once she laid the rug down it made the room feel bigger and lighter, and the small pieces she layered into the room turned my tiny room into a stunning nursery," said Jess.
If you don't have Heather on speed dial – Pottery Barn Kids offers free design services, no matter the project size and can share some clever pointers on how to maximise your space for your new arrival.
Check out Jess' blog, What Would Karl Do.
More kids' room inspo | Sebastian's baby nursery | Sebastian's latest big boy room
Photography: Mike Baker | Styling: Heather Nette King