"I wanted to capture the essence of 'afternoon delight,' that warm, cosy time of day when the sun filters into the home and there's nowhere else that you'd rather be because the world seems to stop in that golden moment," says celebrated interior designer Yasmine Saleh Ghoniem, of YSG Studio, of the inspiration behind this fabulously playful kitchen.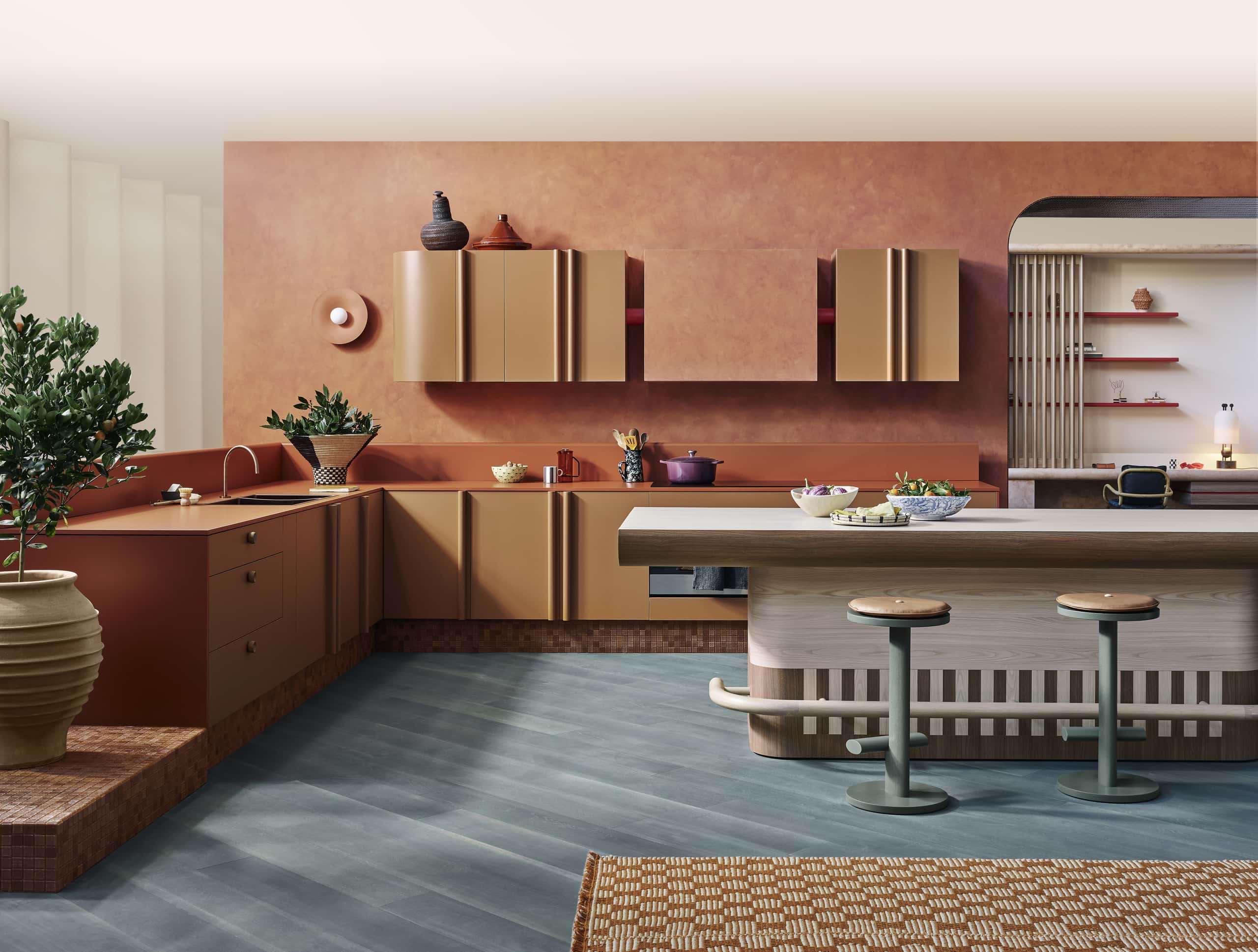 Known for her unexpected and clever use of colour, the designer proved the perfect fit for Laminex who engaged her to create a kitchen using the brand's new Colour Collection. The space features rich hues including terracotta (Moroccan Clay), deep purple (Kalamata), subtly washed pink (Porcelain Blush), full-bodied orange (Burnt Ochre) and aged timber (Danish Walnut). A neutral base anchors the design.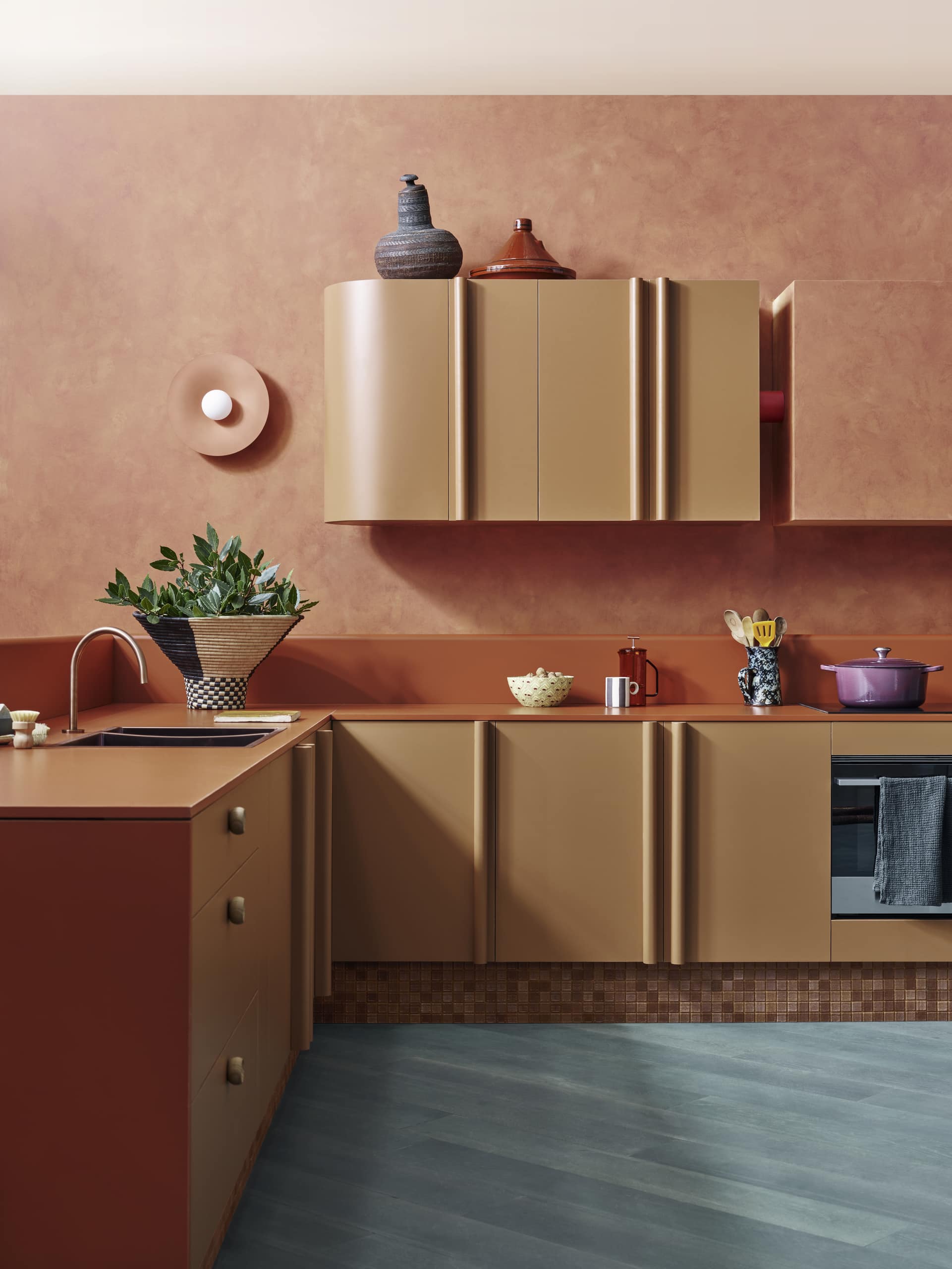 "Yasmine is known for her adventurous approach to bold colour and texture, and so with her unique design approach and our incredible range of laminates, we knew it would make for a perfect match. The gorgeous tones of our new Colour Collection, paired with Yasmine's ability to see the extraordinary in every space, has brought to life an incredibly playful and striking space," says Sacha Leagh-Murray, general manager of sales and marketing at Laminex.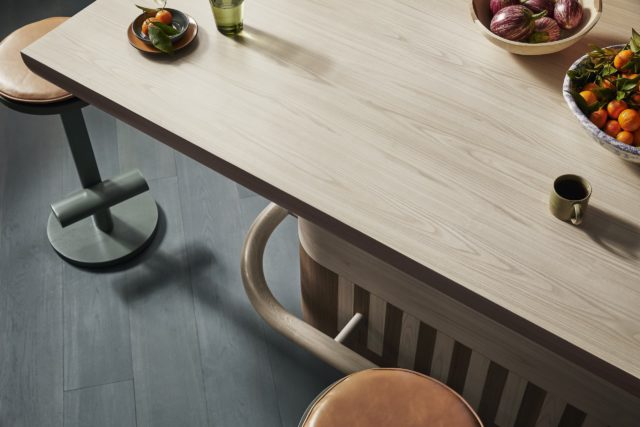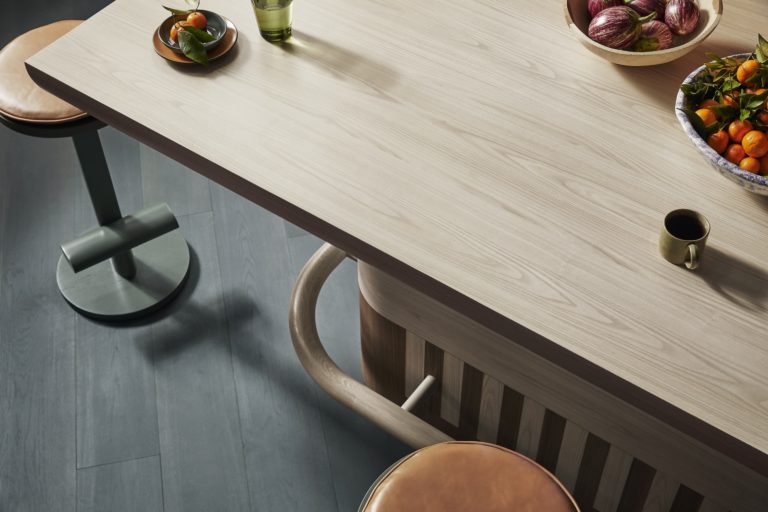 In conceptualising the colour palette for the kitchen, Yasmine looked to unusual inspiration – Fantales confectionery. "I tried to imagine what it'd feel like being dipped into a pot of sweet, warm caramel," says Yasmine.
The L-shaped kitchen bench joinery sits on a platform of brown mosaic tiles and features Moroccan Clay and Burnt Ochre laminates on the front. The cupboards feature a playful and surprising pop of blue inside, and mismatched Laminex woodgrain laminates feature in the island bench, in a finger-like design.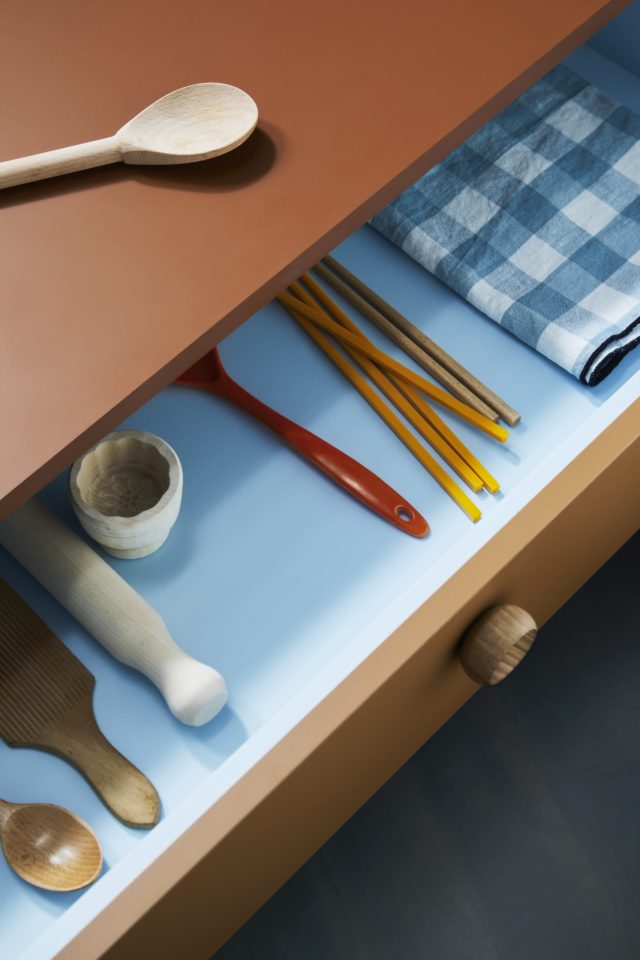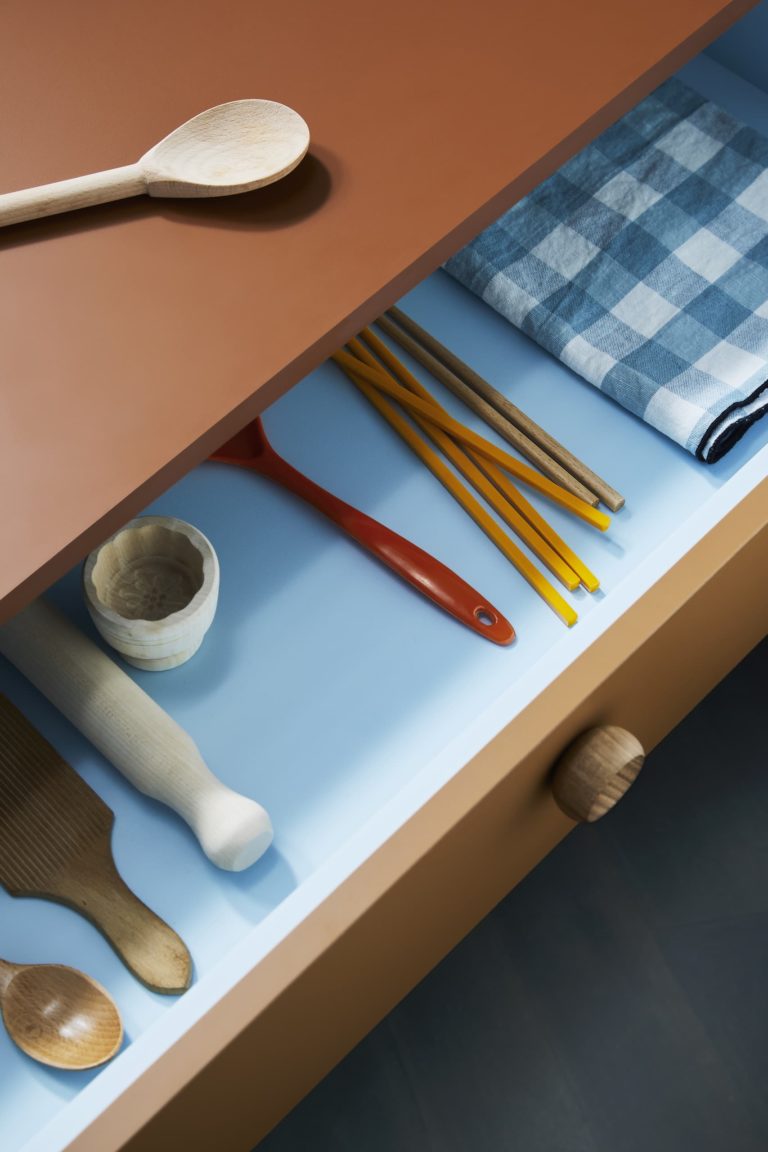 "Working with Laminex reduced the need to explore other materials such as solid timber and natural stone, so it was a huge time (and budget) saver. It felt like I had all my resources at my fingertips."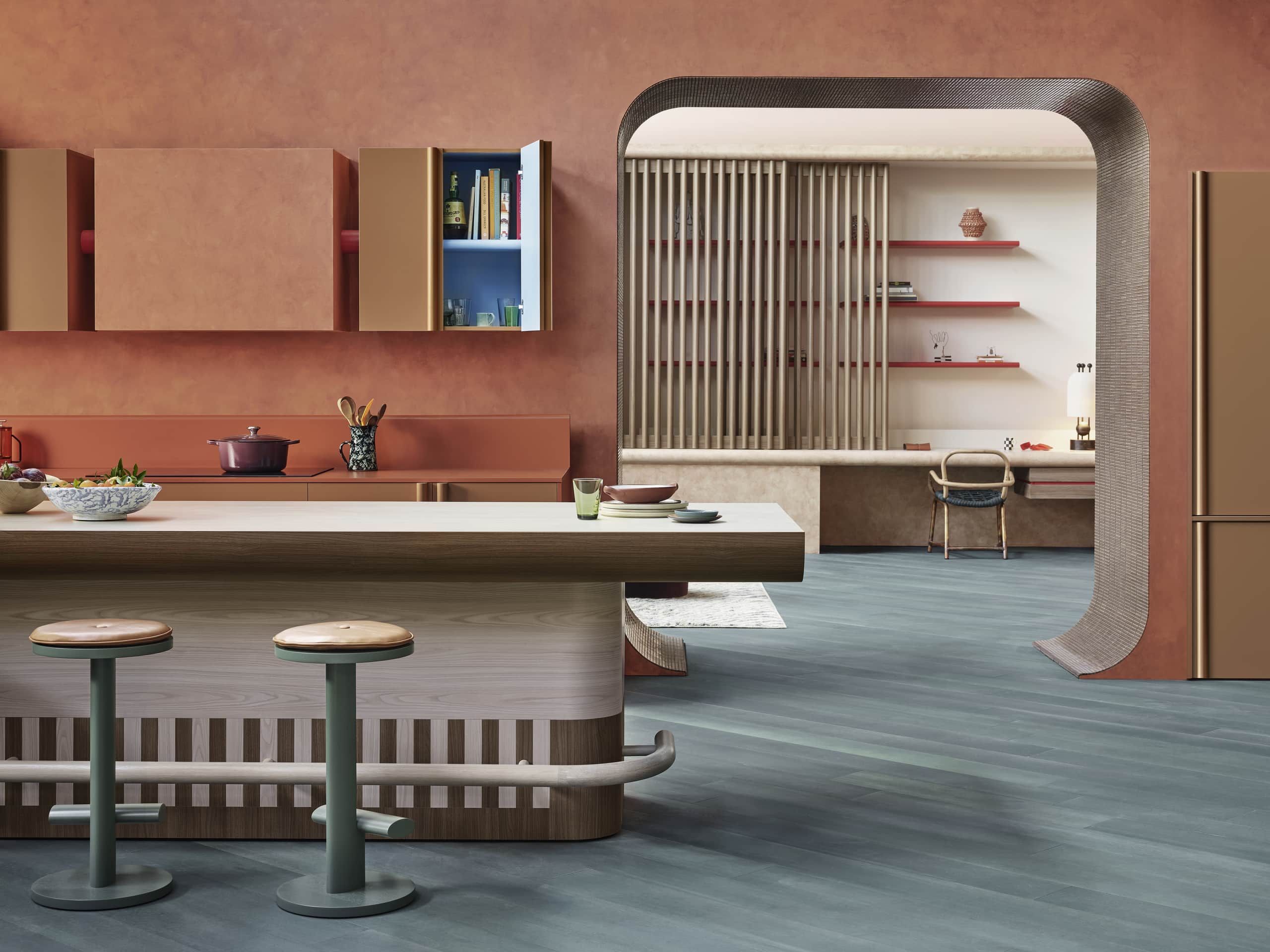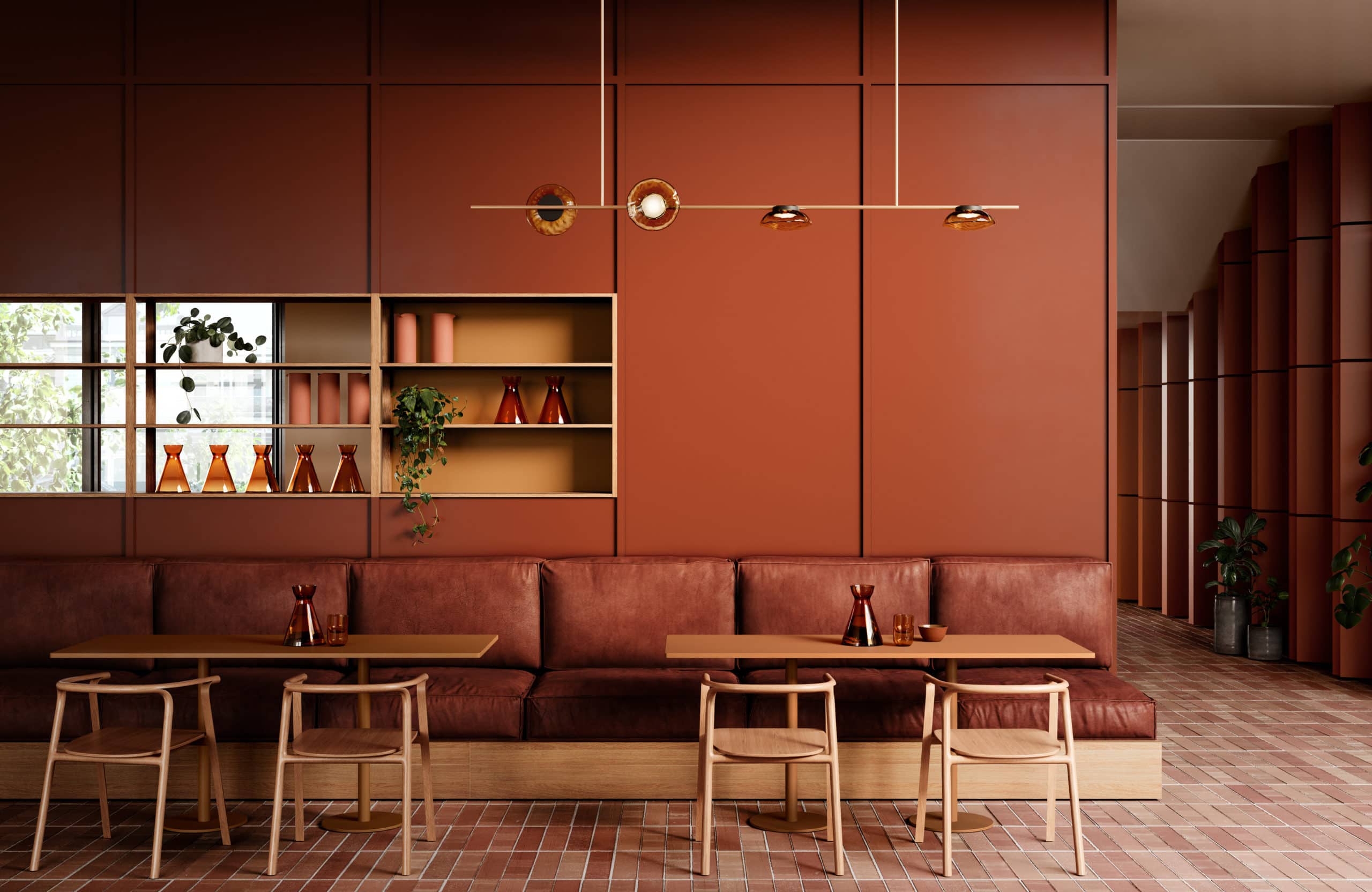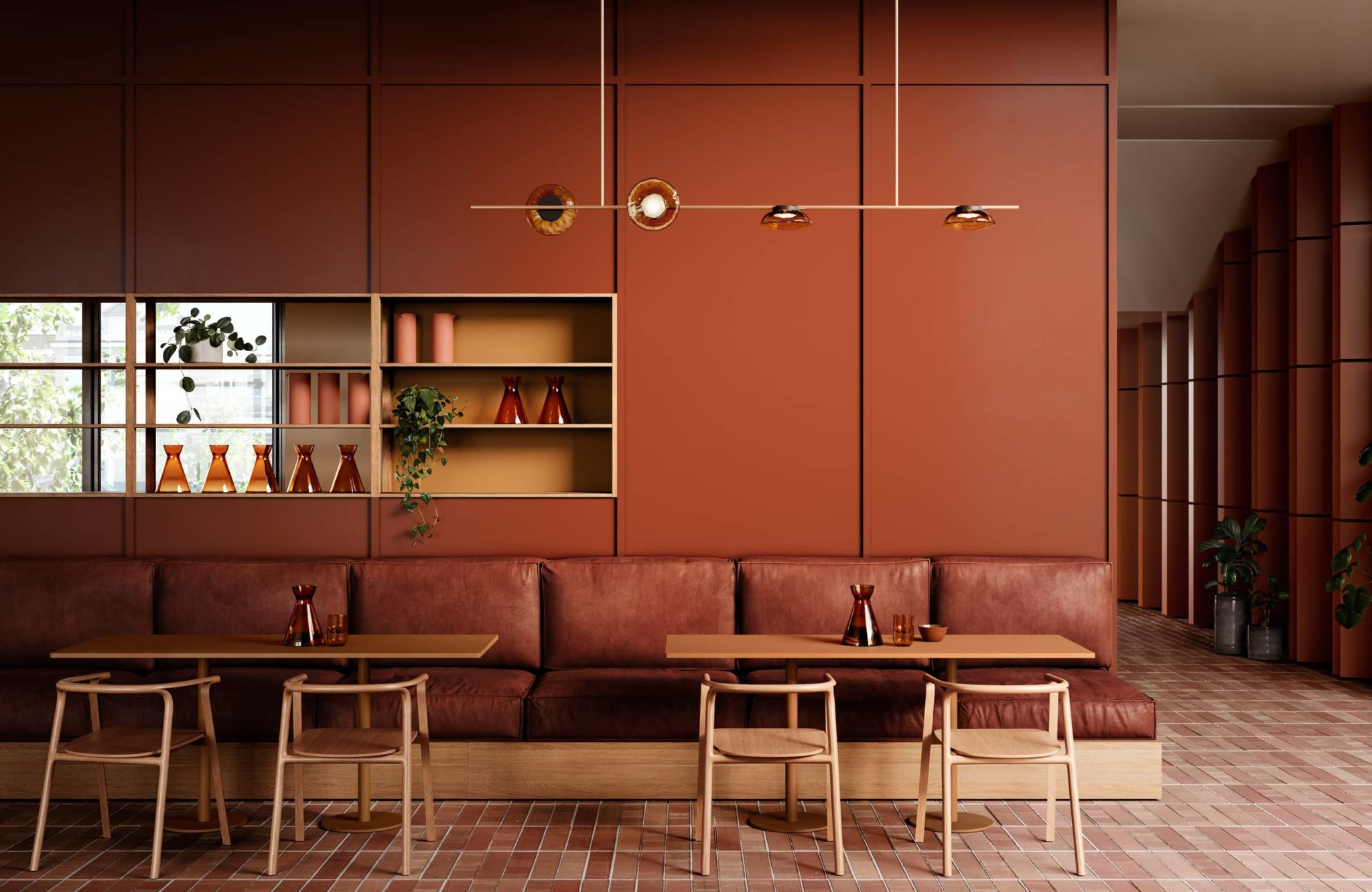 Laminex add a whopping 17 new options in latest collection
Laminex have added 17 options to their expansive range in the new Living Pigments and Calm Character collections. They explore warm, earthy tones and rich greens that bring energy and…