The first ever Disney Princess x Adairs Kids collaboration will be dancing into stores next week and if we're not wrong, it'll be flying off shelves!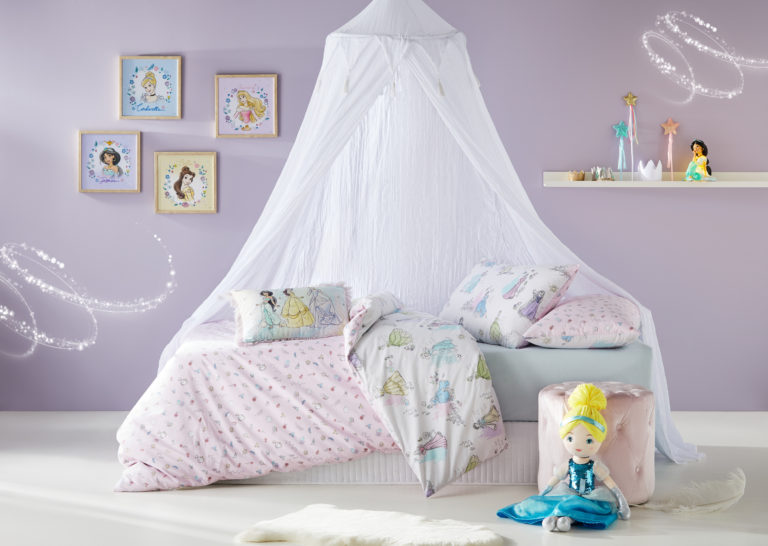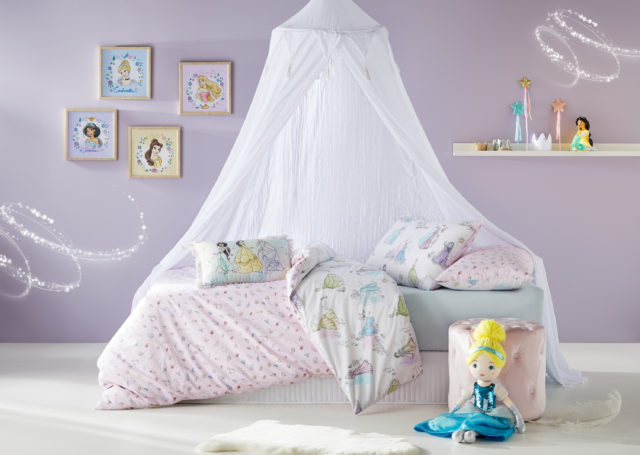 "Led by the Adairs Kids team's penchant for designing products that create beautiful spaces, our collaborations embrace the magical worlds of cherished characters; to create collections that are exciting and fun for children and adults alike.
"From cosy bedlinen to fun accessories, each collection aims to transform the bedrooms and playrooms of fans. This time the team are adding a little whim and magic into our world, at a time when we need it most – cue the Disney Princesses!"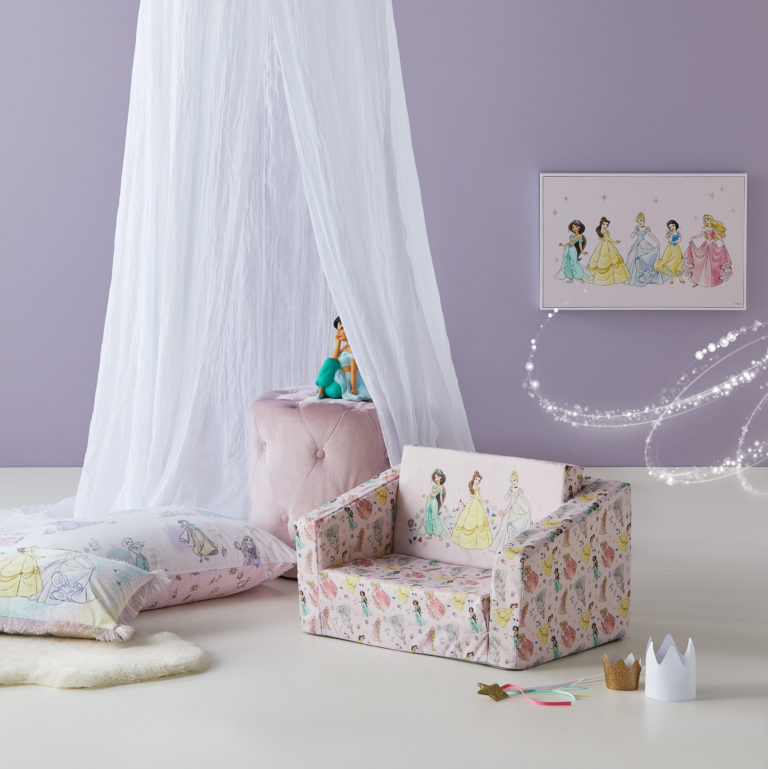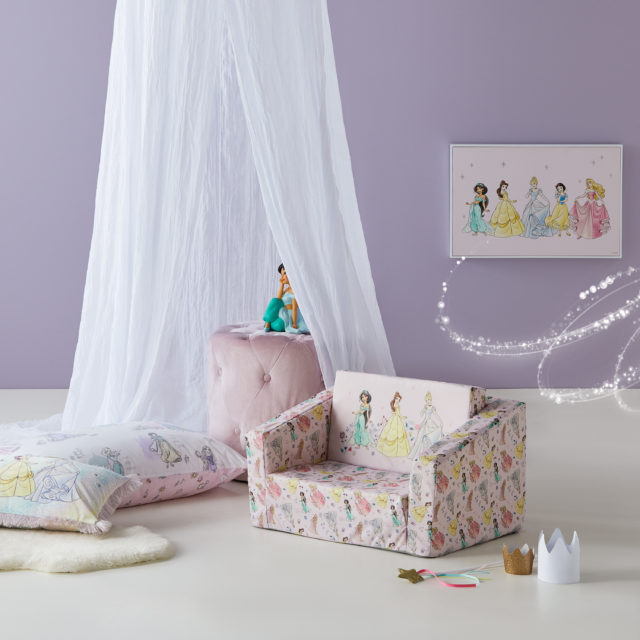 For generations, Disney's princesses have continued to inspire children and adults alike with their courage, kindness, and fearless imagination. The Adairs Kids team, in collaboration with Disney, have reimagined the Disney Princess worlds for your home, with a whimsical 12-piece collection.
The hero is the bedlinen, which features all the princesses and their castles. It's complemented by wall art of each princess, to allow little ones to choose their favourite.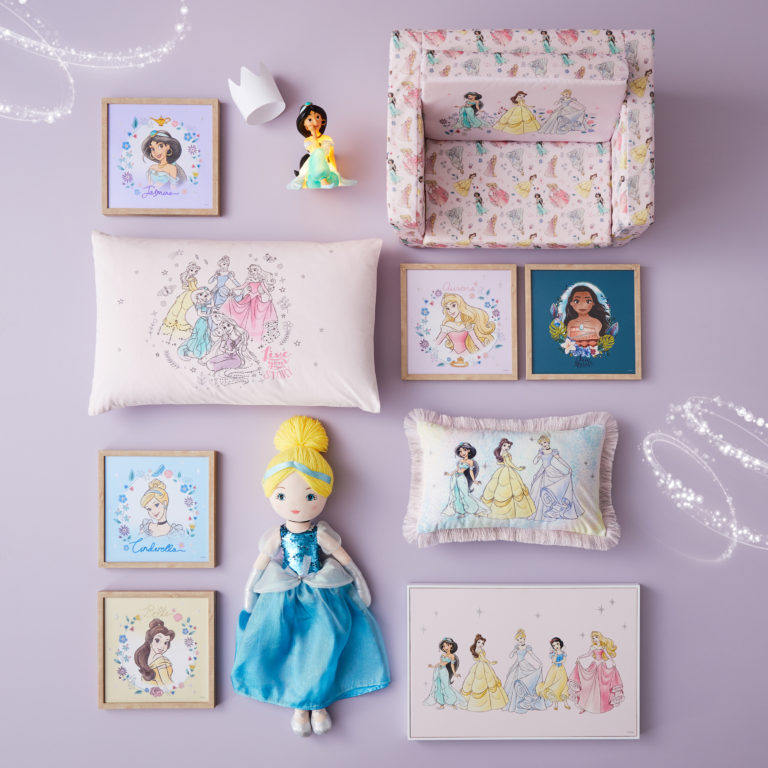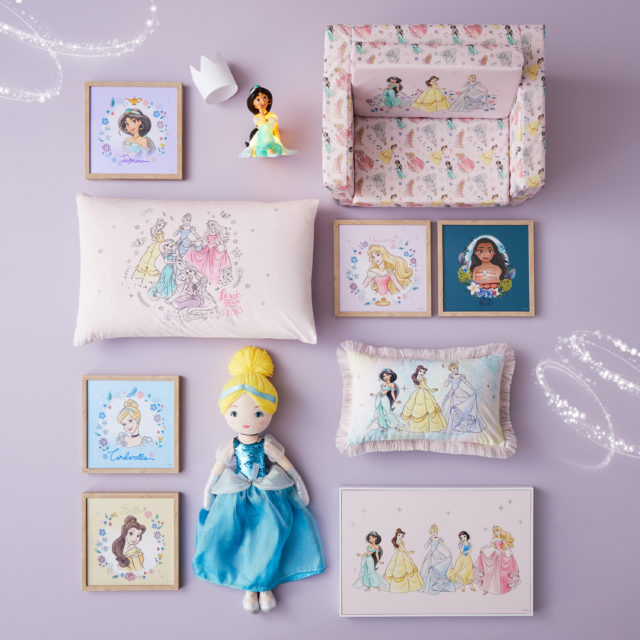 A night light, flip out sofa, plush toy, cushion and text pillowcase complete the collection.
The princesses have been re-drawn with dreamy pastel watercolours, which should please those parents who try and avoid more primary colour schemes in their homes (no judgment here!).
To add to the magic, sparkling details are woven throughout the collection – from embroidered glitter stars on the cushion to twinkling stars on the wall art. Each detail comes together to create the dreamiest Disney Princess collection that little princesses and princes will love.
Explore new worlds with Jasmine, write your own story like Belle and work hard like Cinderella. Designed and exclusively available at Adairs Kids. The new collection lands in Adairs Kids and selected Adairs stores from 21 August 2020.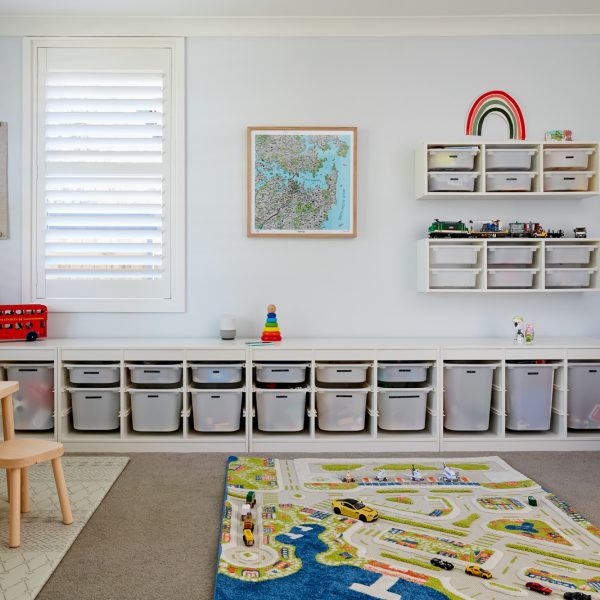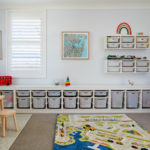 Playroom ideas: revealing a room I've never shown you!
Welcome to our new and improved playroom! I'm finally proud of this room, but let me tell you how we got to this point! It's almost three years since we…