Adairs Kids have announced their seventh collaboration with talented multi-disciplinary artist, Fleur Harris. The highly anticipated Adventureland launched last week and is inspired by the joys of playing make-believe.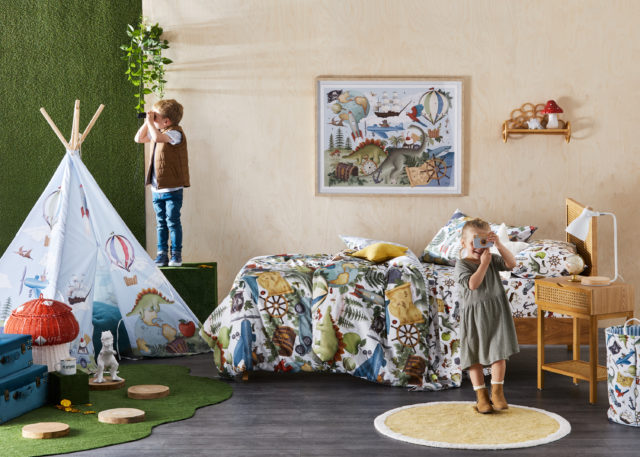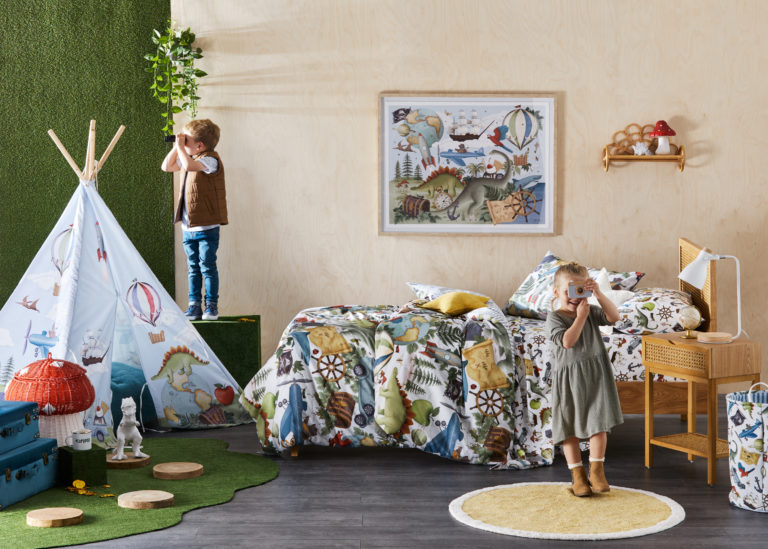 It features 12 stunning products including a quilt cover set, sheet set and three pillowcase separates for the bedlinen ensemble, complemented by two cushions, wall art, a teepee, sleeping bag, basket and flip-out sofa.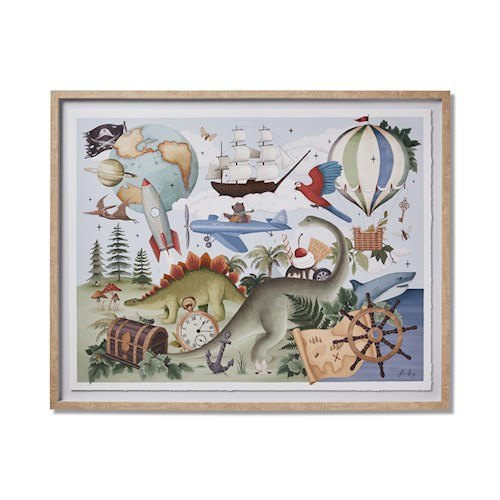 Every collection, Fleur and Adairs Kids have worked hard to bring their dreamy collaborations to life, transforming nursery and bedroom spaces, as well as inspiring the creative minds of young children.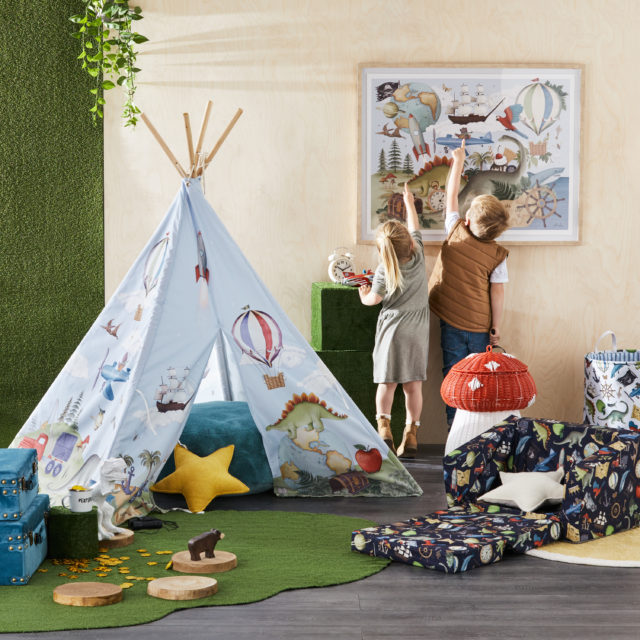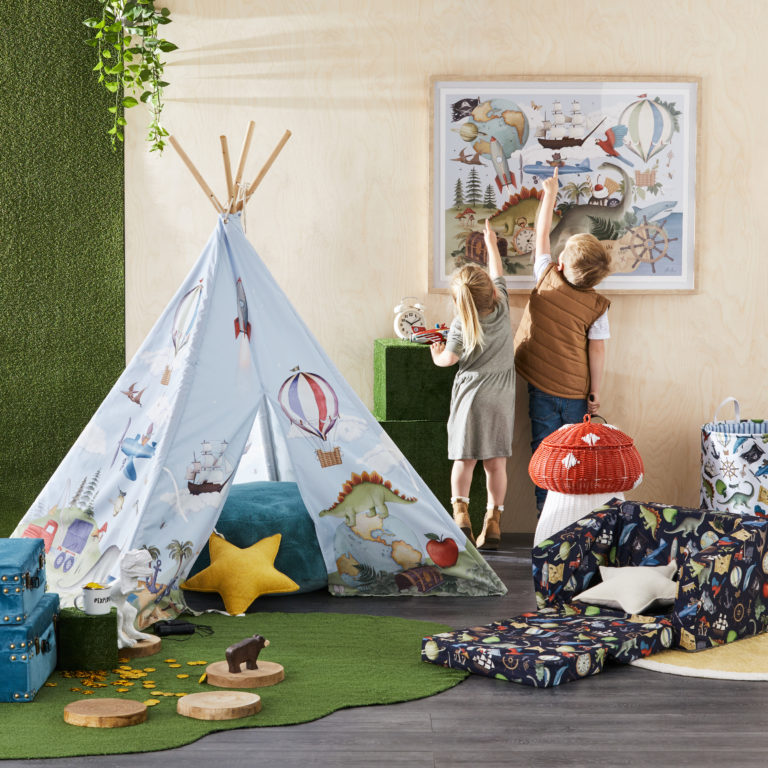 Available online and in selected Adairs and Adairs Kids stores.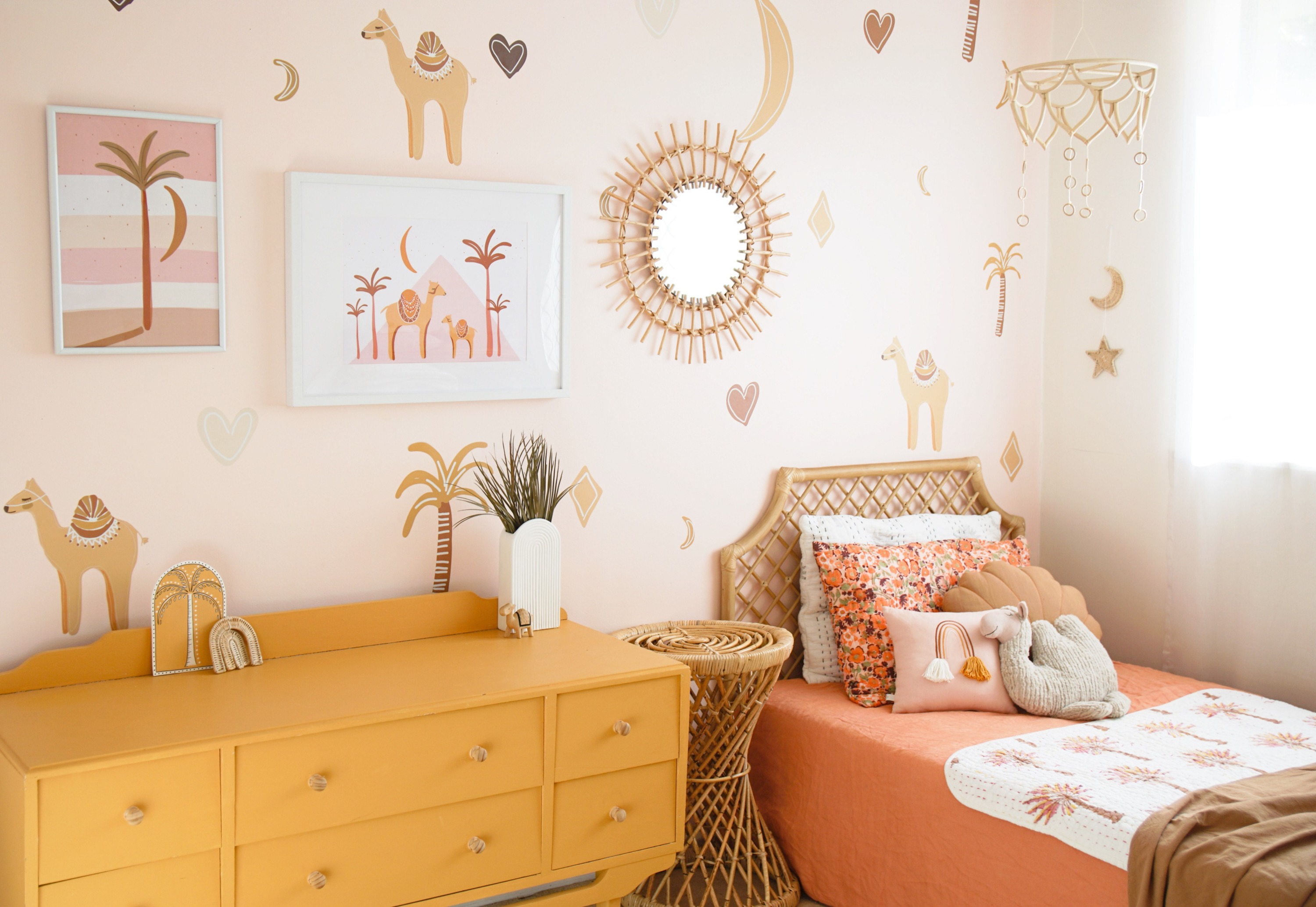 Kids wall art: Australian made options for all ages
By Angela Reynolds When it comes to styling bedrooms, the furniture, the floor coverings, the window furnishings, the lighting, the linen, the décor, and the storage solutions, are all key…