By Angela Reynolds
When it comes to styling bedrooms, the furniture, the floor coverings, the window furnishings, the lighting, the linen, the décor, and the storage solutions, are all key areas of consideration.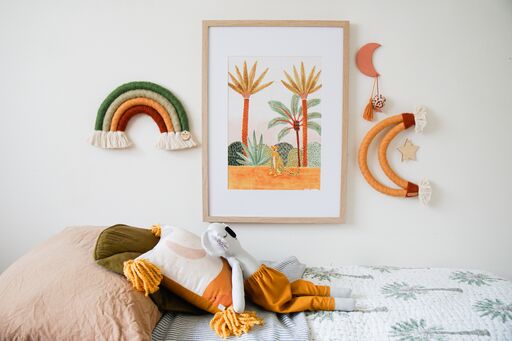 But what about the walls?
Never underestimate the impact wall décor can make to a space. These elements, collectively, are all of equal importance. Whether you are styling a bedroom from scratch, or simply revamping an existing one, the right selections, that harmonise beautifully with one another, can mean the difference between a good bedroom and a great bedroom
Wall décor can make a huge impact to a bedroom, because quite simply, the walls take up a large percentage of the area. Now I don't mean to imply that you have to fill every square inch of the walls with something, but you certainly should consider every square inch and what you do or don't do with it.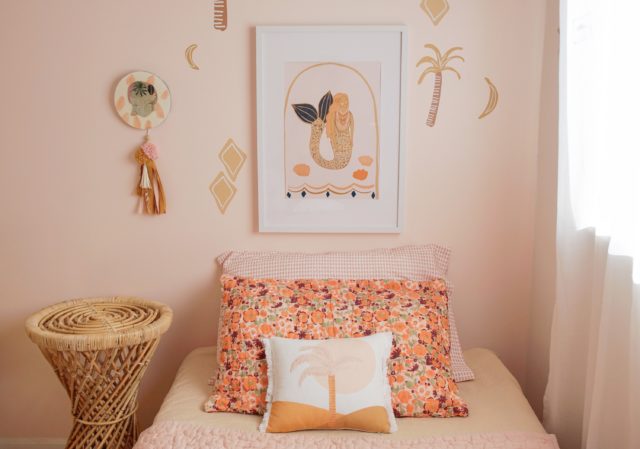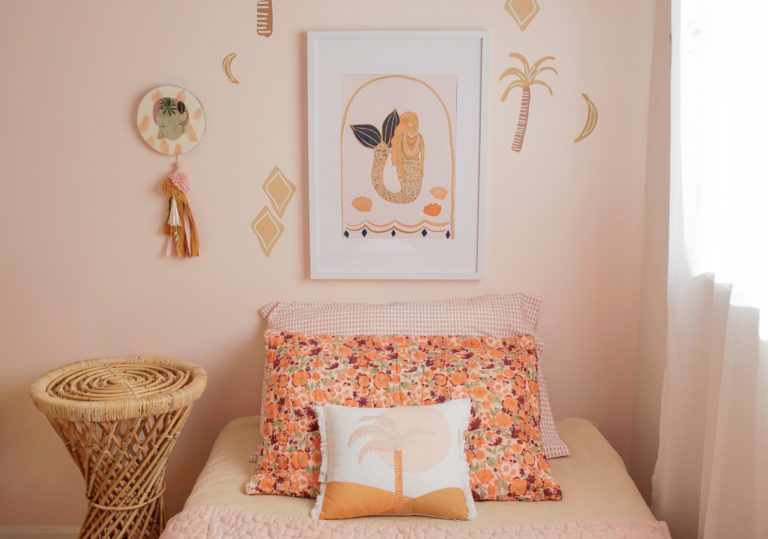 Here are a few helpful questions to ask yourself when it comes to selecting your wall décor:
What is my colour palette?
What theme am I running with?
What other items am I planning to select?
What item/s do I want to be my hero/es?
Balance is key, and by asking yourself these questions, you will strike a good balance. For example, if the linen you have selected has a big bold beautiful print on it, you may want to go minimal on the wall; perhaps a few framed prints that complement the linen. If your linen consists of solid colours, no print, or a tiny print, this might be a licence to go crazy and cover your walls with decals, plus some framed prints, macramé, pennant flags or other types of wall décor.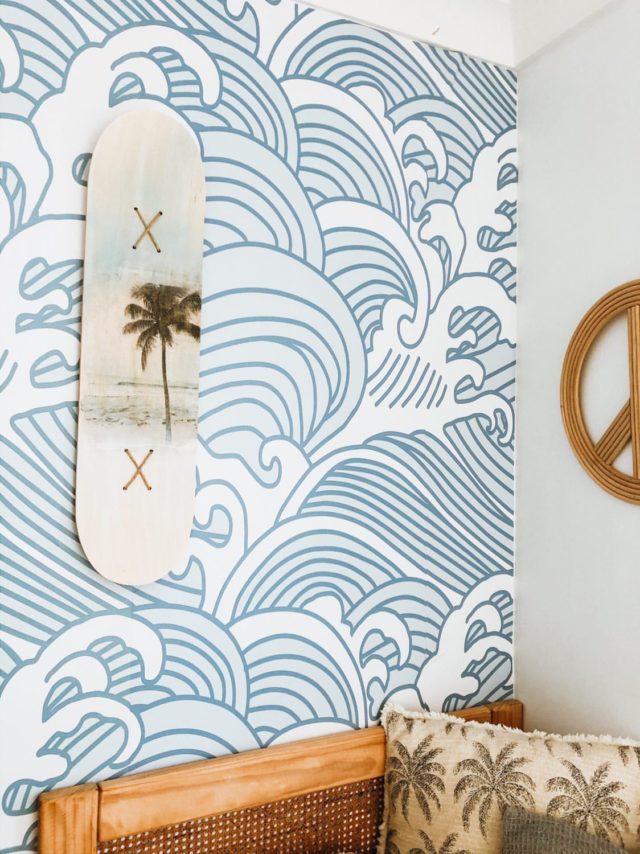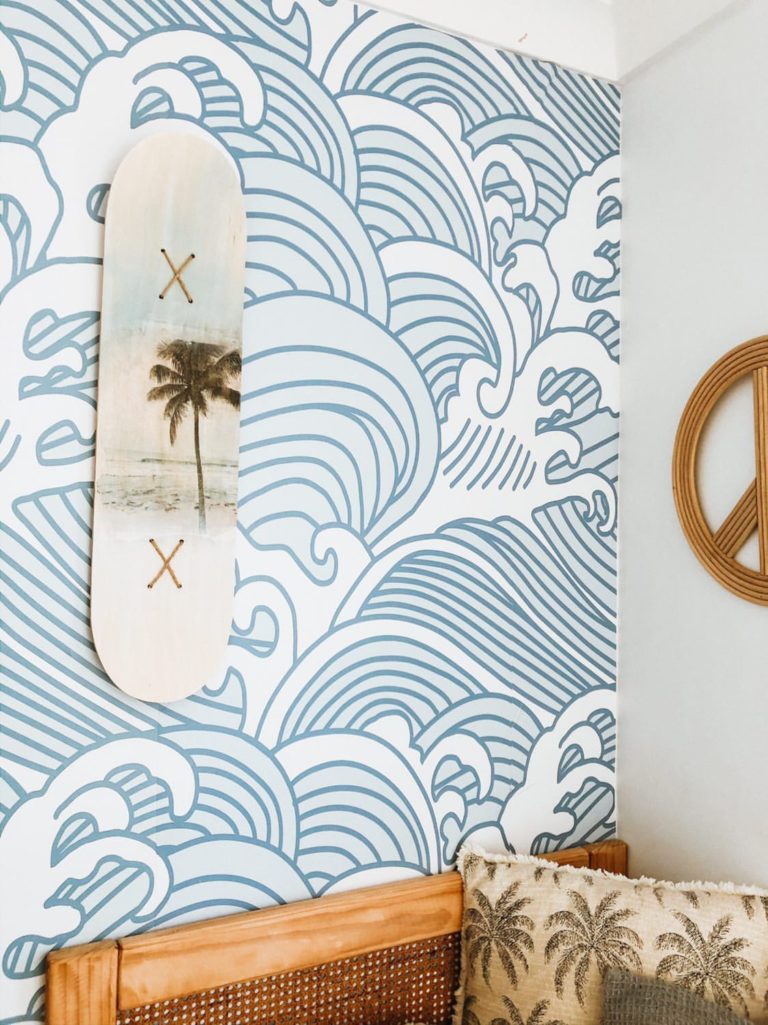 Allow your heroes to sing, and not compete with the equally as important back-up singers so to speak. They all serve a purpose in ensuring the finished space is a well balanced one, that flows effortlessly, and is a calming space for sleeping at the end of the day. If everything is shouting at you, it can feel chaotic.
It is also important to consider proportions and placement when making your wall décor selections. This is a case of size really does matter; get it wrong, and it can put everything out of balance.
Below, I'm thrilled to be showcasing some amazing women in business, and some of their Australian made wall décor ranges perfect for styling nurseries, kids' and teenagers' bedrooms (the grown-ups may even like some of them for their rooms too!).
Frayed Knots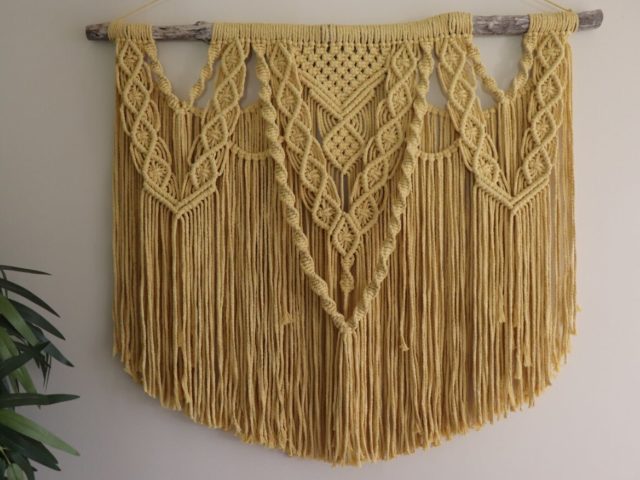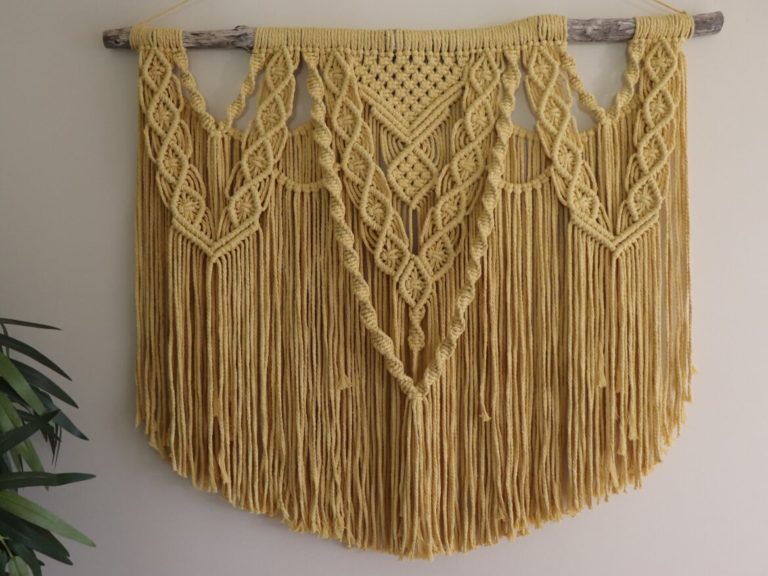 Larissa Goddard, Australian fibre artist, and mum of three from Bundaberg, founded Frayed Knots in 2017. She creates a large range of handmade macramé hangings in a wide variety of colours. Specialising in large-scale custom pieces, Larissa can also work with clients to produce one of a kind originals. She stocks a range of macramé supplies for DIY crafters too.
Iron and Cub
Originally from SA and now based in Northern NSW, Harmony Irons founded Iron and Cub in 2017. She designs and makes by hand, with the assistance of her great friend Tulsi, beautiful macramé rainbows and moons. She never thought she had a crafty bone in her body, but thanks to her daughter Pearl, who has always loved craft, teaching herself macramé with wool at the tender age of six, Harmony discovered her own passion for craft!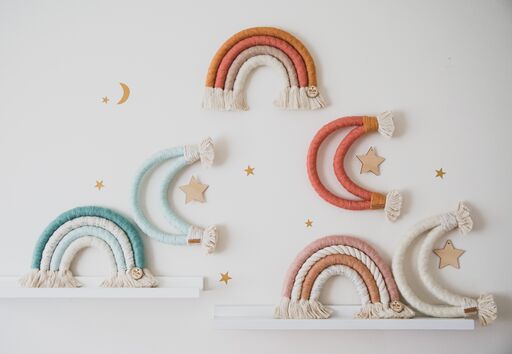 They started getting creative together one Mother's Day, Pearl teaching her mum some knots she had taught herself, and together they made some plant hangers. That was the beginning of Iron and Cub, which is now a full-time job! Harmony made her first rainbow 18 months ago and it's fair to say they have gained a huge fan base.

Karina Jambrak
Karina Jambrak, artist, and mum of two from Sydney, founded Karina Jambrak just last year. She creates colourful artworks that are full of rich tones and intricate patterns inspired by nature. Karina's illustrations are Giclee printed on 100% textured cotton rag, 310gsm museum grade fine art paper. They are printed in Australia using the highest quality materials and are made to order to prevent waste.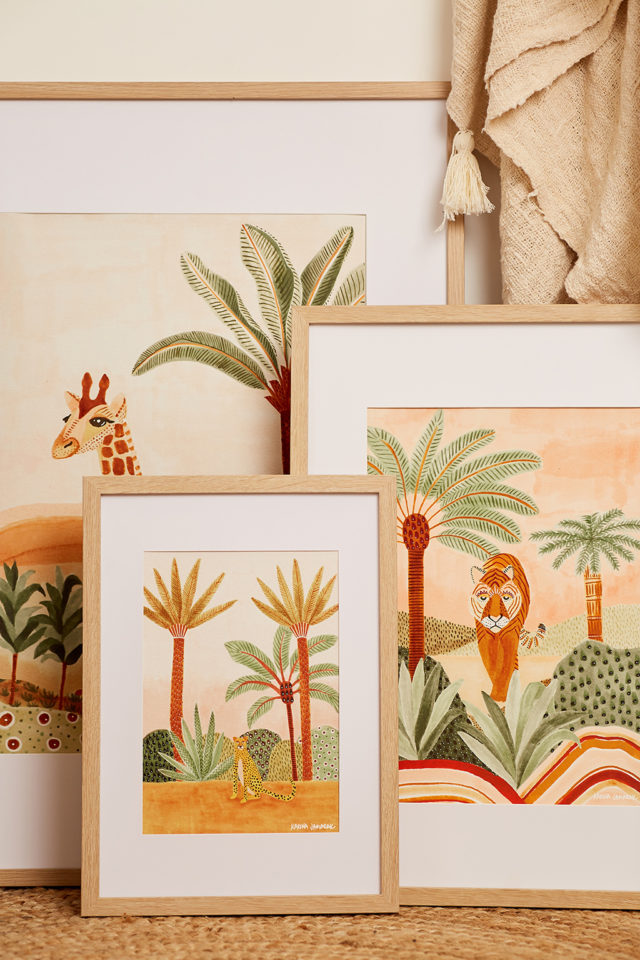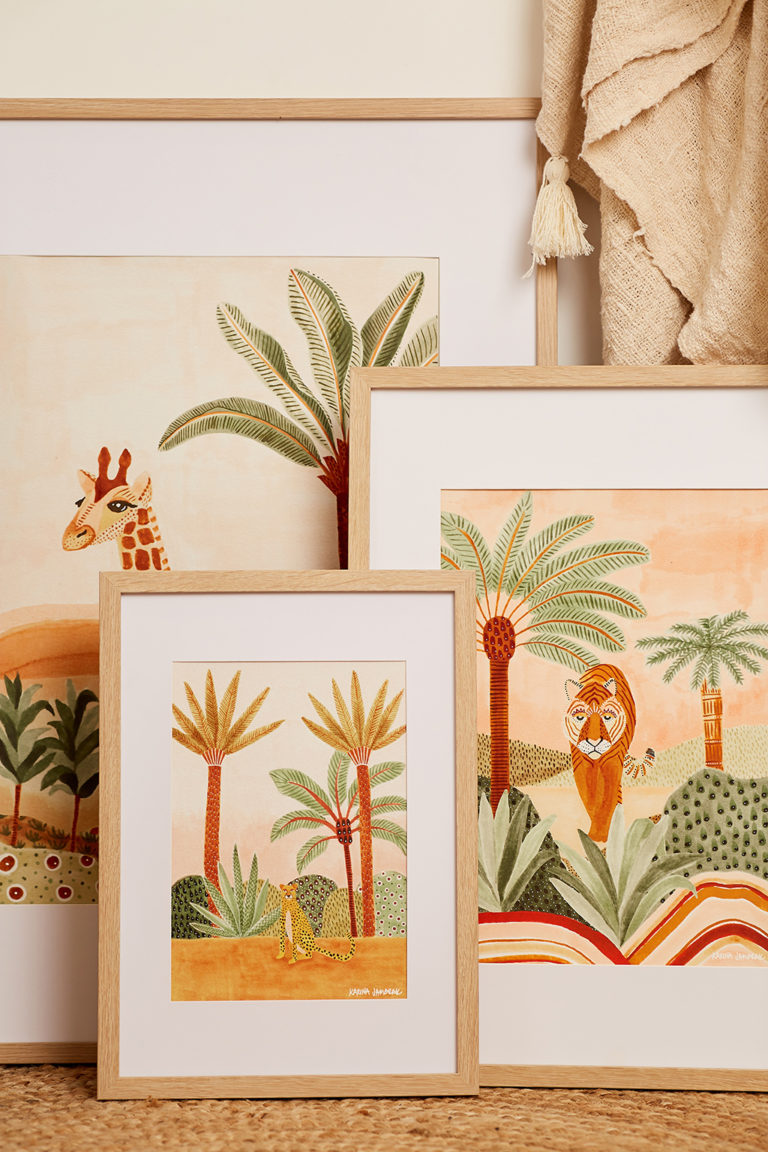 Little Peach and Pip
Jess Clucas, self-taught seamstress, former beauty therapist and mumma of three from Port Macquarie, founded Little Peach and Pip in 2015. Her business has evolved a lot over the years, from felt and timber creations to soft intricate art dolls to more recently, beautifully printed cushions and art prints using all of her own digital designs.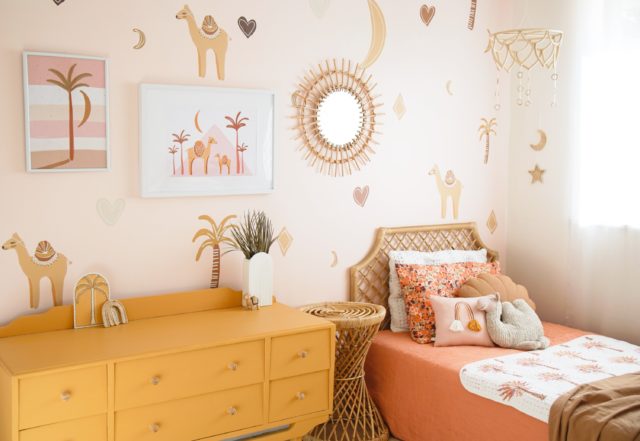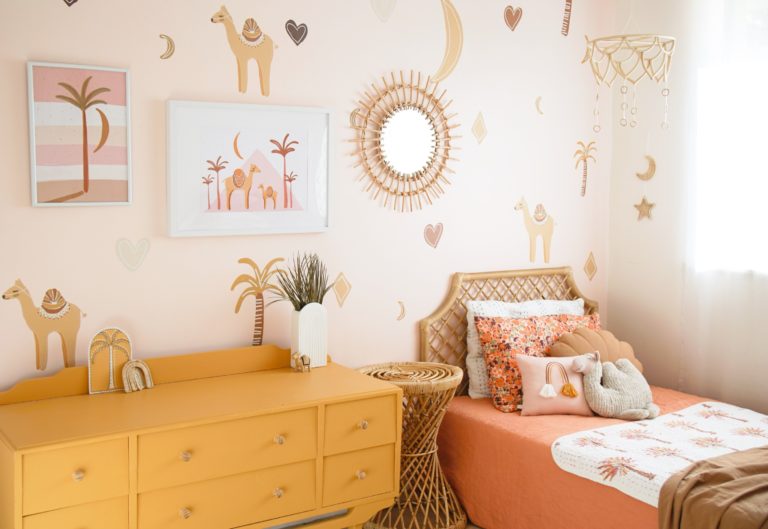 Jess runs every aspect of the business herself, but made the leap last year to hire a seamstress to help her with sewing her cushions. Everything is designed by Jess, produced start to finish within Australia and made with high quality fabrics and inks. They are made by hand, with a lot of love and attention to detail.
Merchants of the Sea
Angie McIntosh, stylist and curator of all things nautical, is a mum of two from Kiama, NSW. She founded Merchants of the Sea in 2017. Angie was inspired to design her own range, including handmade pennant flags designed and proudly manufactured here in Australia, after studying the rich history of old antique nautical burgees and pennants.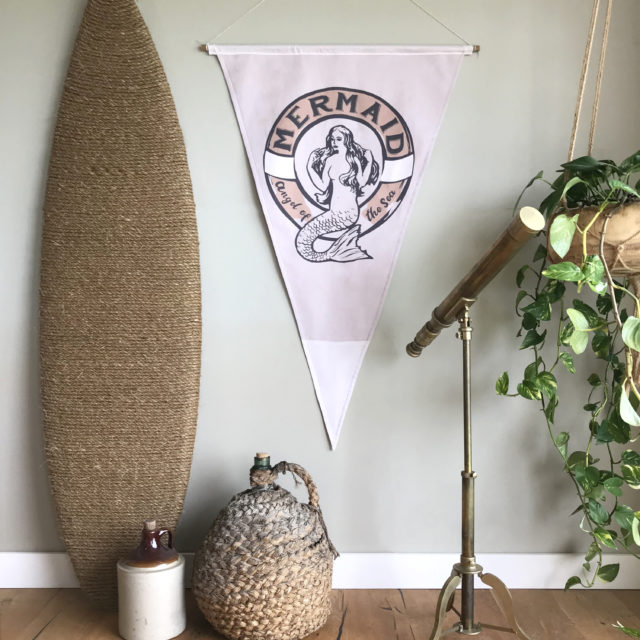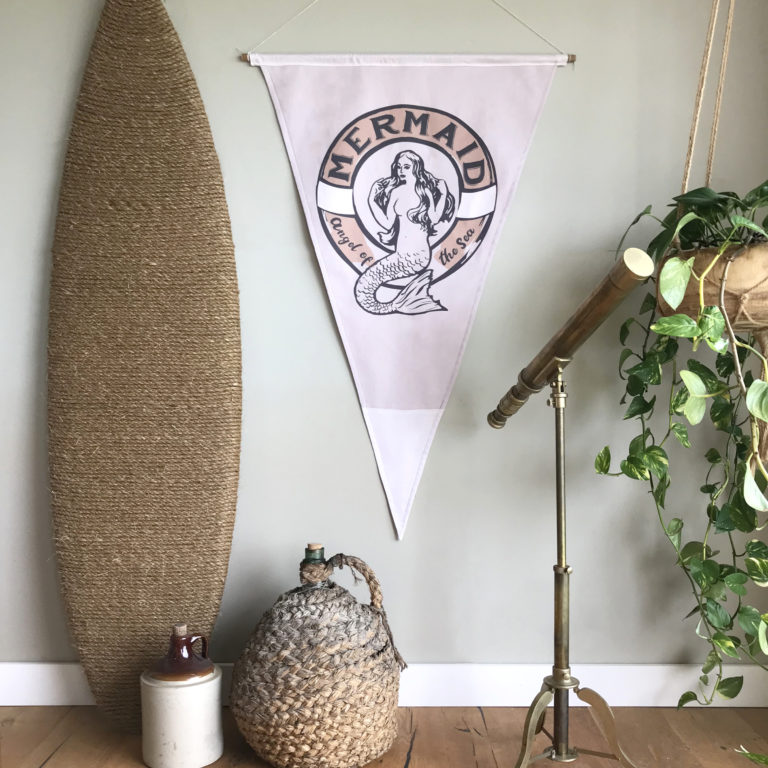 The pennants are fully customisable and each has its own story behind the design. The Hope Pennant has been the most popular design and featured in the homes of stylist Jason Grant and former Blockheads Kyal and Kara. They work well in any space, offering whimsy to a child's room, or unique wall decor for all ages.
Merchants of the Sea also stock a range of vintage nautical pieces, hand-picked for their romance and nostalgia of a bygone era. These, along with the handmade pieces, complement anything from coastal homes to contemporary commercial spaces. Angie also offers a tailored design and styling service.
Pineapple Traders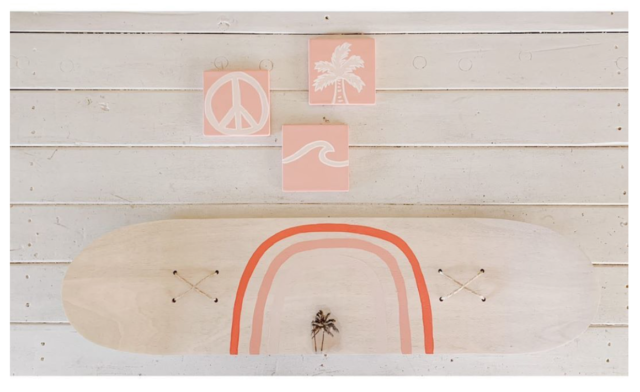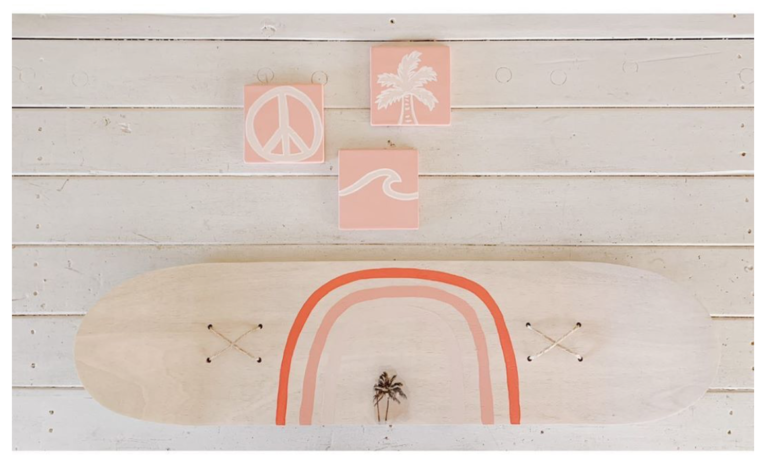 Marney Rackley, a mum of three from the Gold Coast, founded Pineapple Traders in 2014. She gave up her corporate career to focus on her true passion: providing beautiful, unique and quality home decor. Pineapple Traders is an online boutique that specialises in island-inspired home decor and fashion accessories. Her Skate Decks, just one of many items in her extensive home décor range, are designed and hand painted in Australia exclusively for Pineapple Traders by Two of a Kind Designs.
Sailah Lane
Danella Gillard, an artist from the Sunshine Coast, founded Sailah Lane in 2016. She has always been a creative, and was driven to have her own business, so that she could work from home and be with her young family more.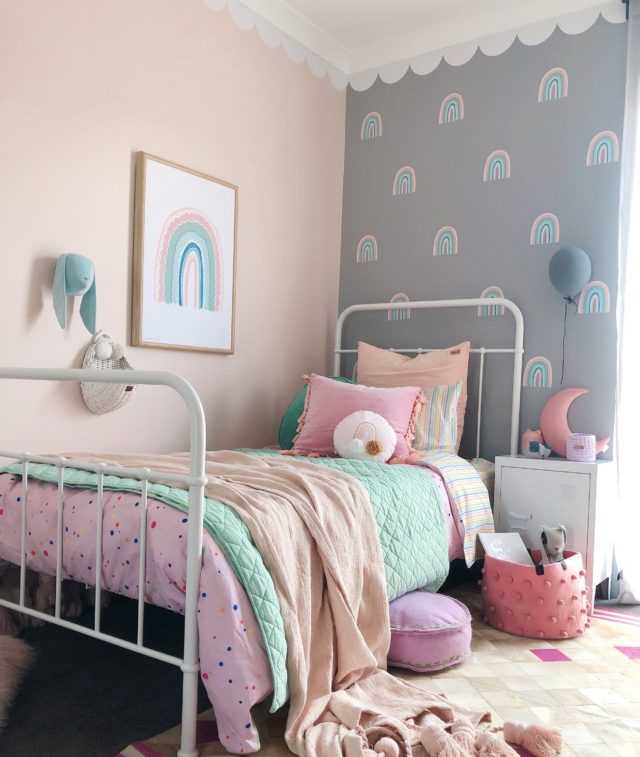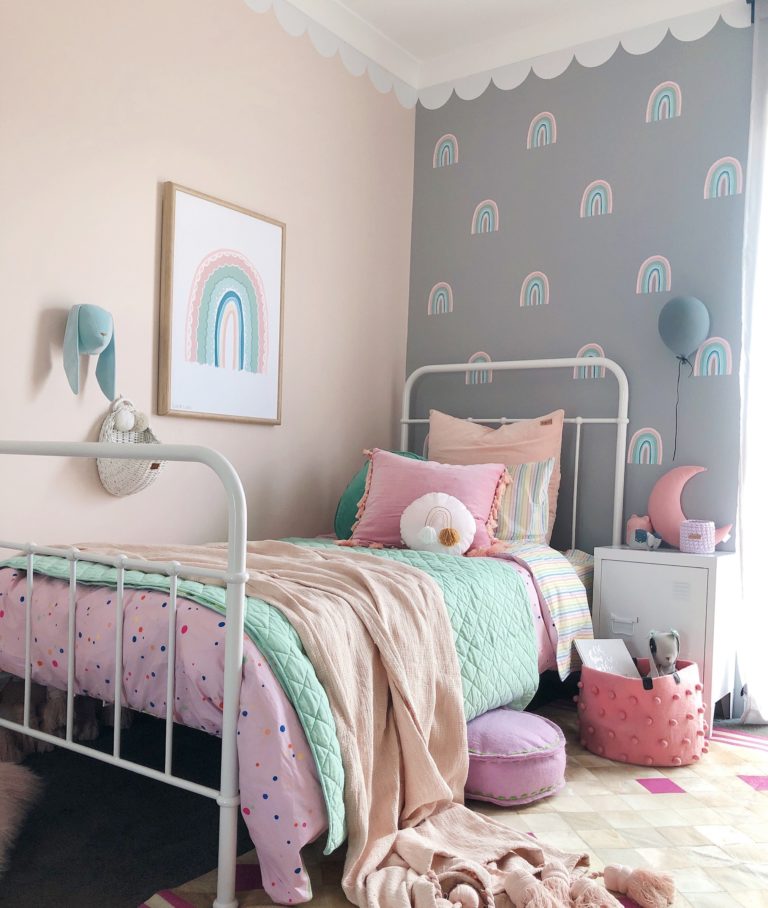 Through her watercolour prints and fabric wall stickers, you'll find yourself carried away into the whimsical scenes and quirky characters she creates. The mum of three would love us all to take the time out of our busy days to gather our little ones around us and immerse ourselves in a story land filled with wonder and creativity!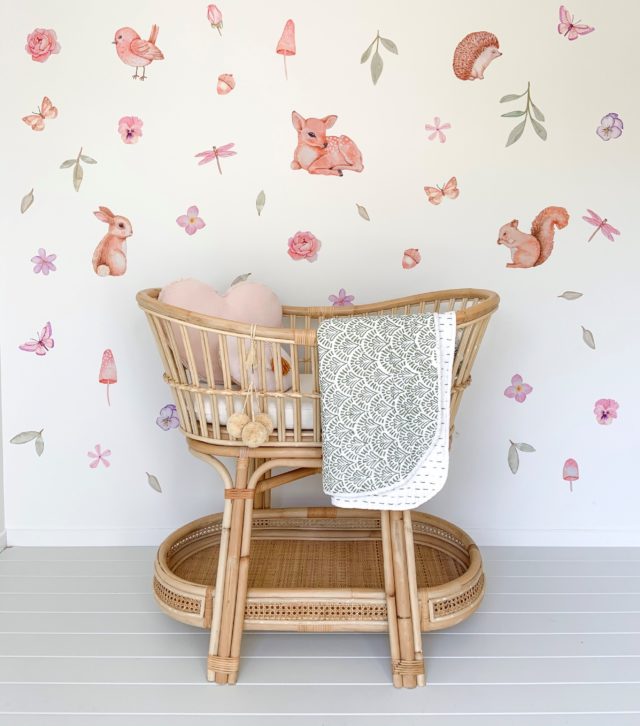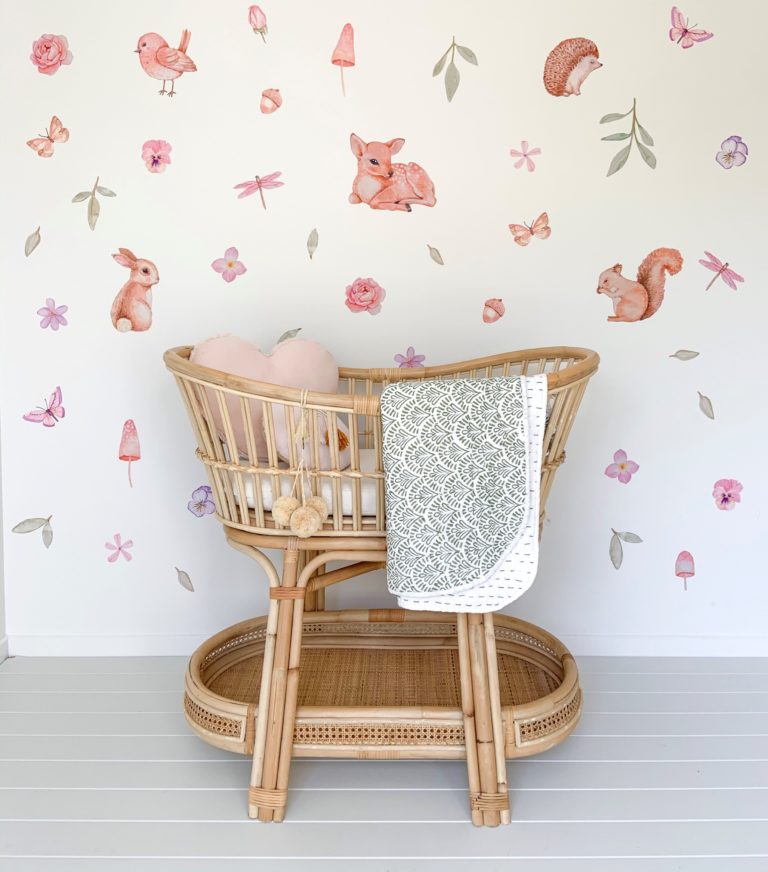 –Angela Reynolds is the founder, owner and head property & home stylist of Harmonia At Home. Until 31 March 2021, get a 2-hour DIY Property & Home Consultation (in-person or remote) from $199. An initial 30-minute free call to assess your requirements is included. Quote code IA-BONUS30 to receive a bonus 30 minutes consultation time. All in-person consultations also receive a free Angel Aromatics candle.
READER OFFER: 10% discount on Merchant of the Sea's full range of handmade flags and pennants until 30 June 2020 with code "save10" at checkout.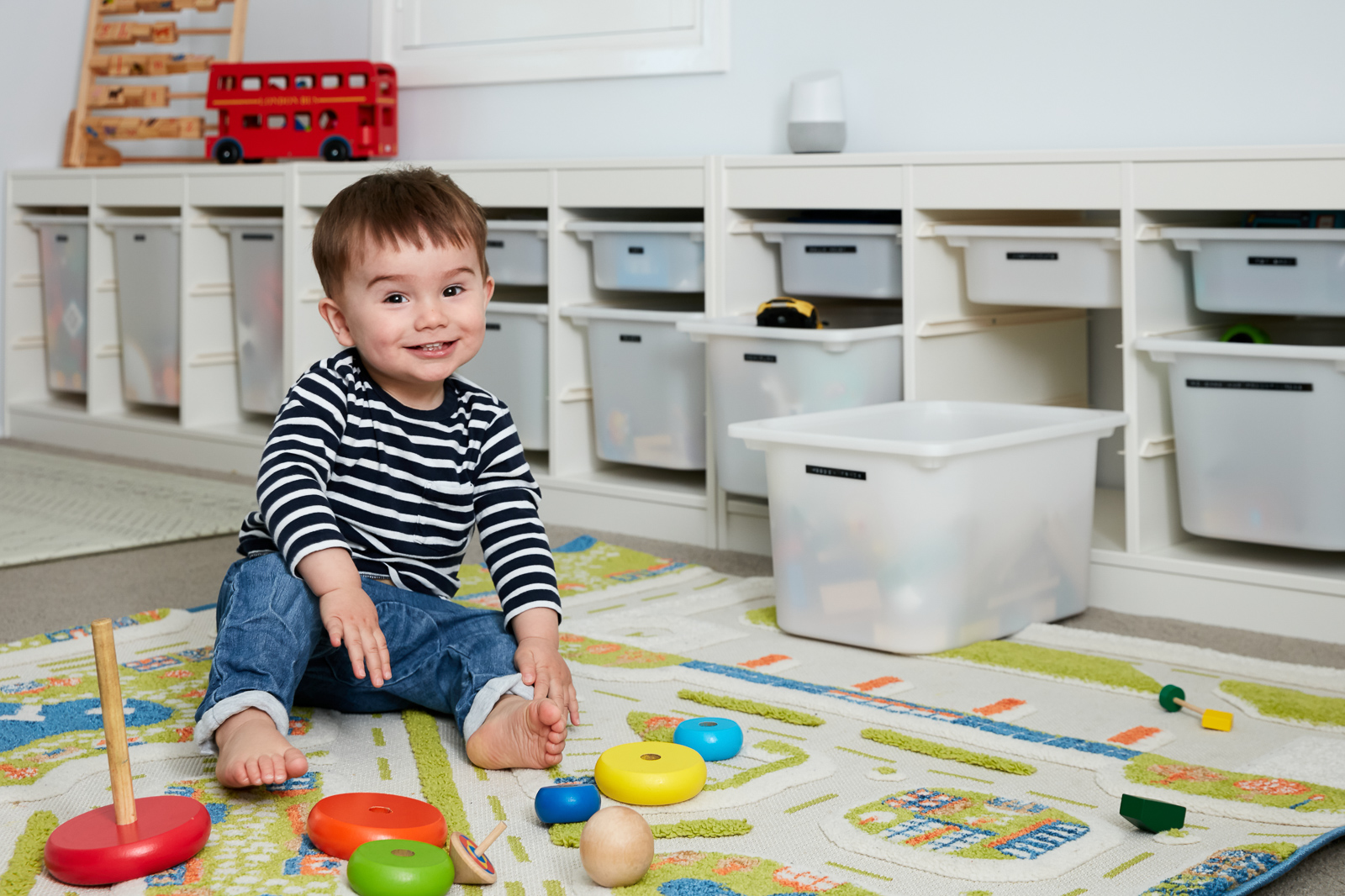 Playroom storage ideas: what we used in ours and why
As promised in yesterday's playroom reveal post, today I'm giving you a closer look at exactly what we used to get the storage sorted and why it works so well.…