Jodie Fox is the co-founder of design your own shoes website Shoes of Prey. This week, she's sharing her coffee table with us, which is actually an old shipping trunk from Mitchell Road Auction House in Sydney. The award-winning entrepreneur is a sentimental soul who loves collecting items from her travels or to mark special moments in her life.
"I love the colour and wooden panels on the trunk," says Jodie. "Mostly, I love that it has a luggage stamp from South Hampton!
"My home is my sanctuary. I don't like to have a lot of things, but the things I do have, I want to be meaningful and beautiful so that when I get home I can really relish that space. I collect things when I travel, or when I am experiencing something special. I normally collect without a whole lot of thought given to where things will go. I'm such a sentimental girl. Ultimately, things do find their place in my home in a way that is cohesive."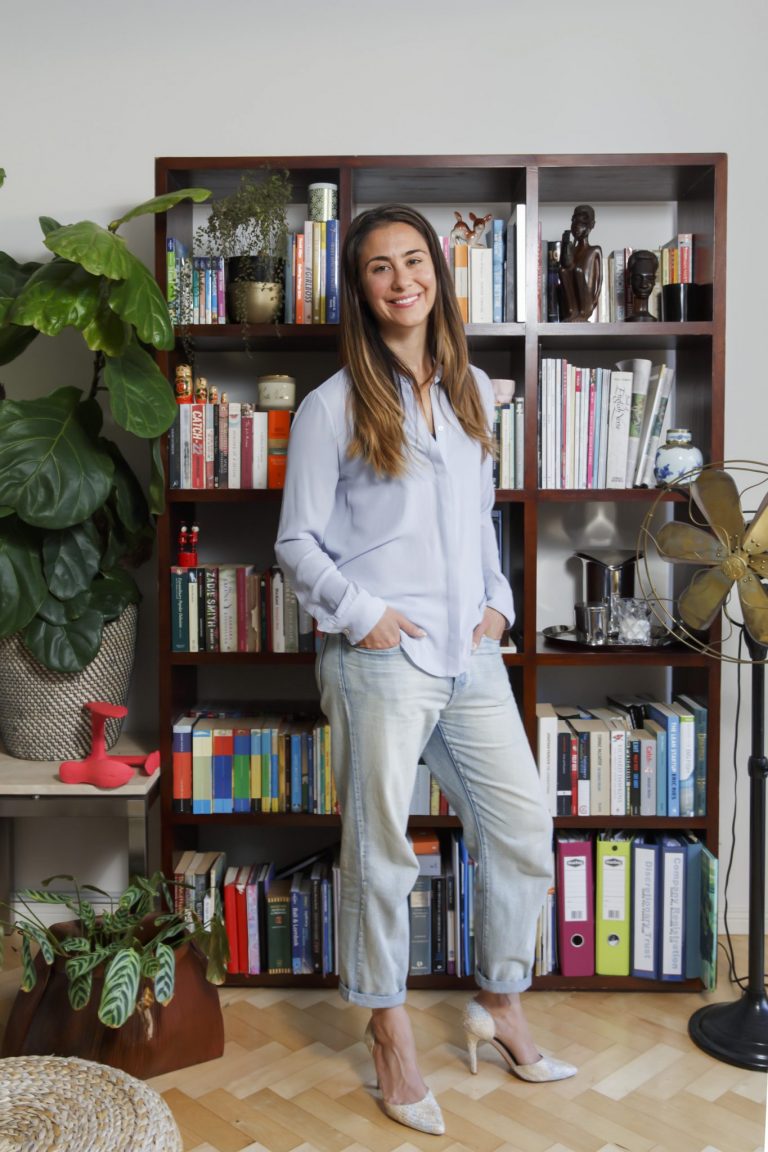 On Jodie's coffee table is an album, Alanka, that a friend of hers just released. "It's been something she has had in her mind for so many years, so it's a real privilege to see it come to life.
"I love a good scented candle as much as the next girl. I light them whenever I am doing yoga, just to create a little bit of atmosphere and focus. This particular candle I bought the day we closed our first round of funding for Shoes of Prey and I think it's so special that I still haven't lit it. Odd and sentimental, I know!"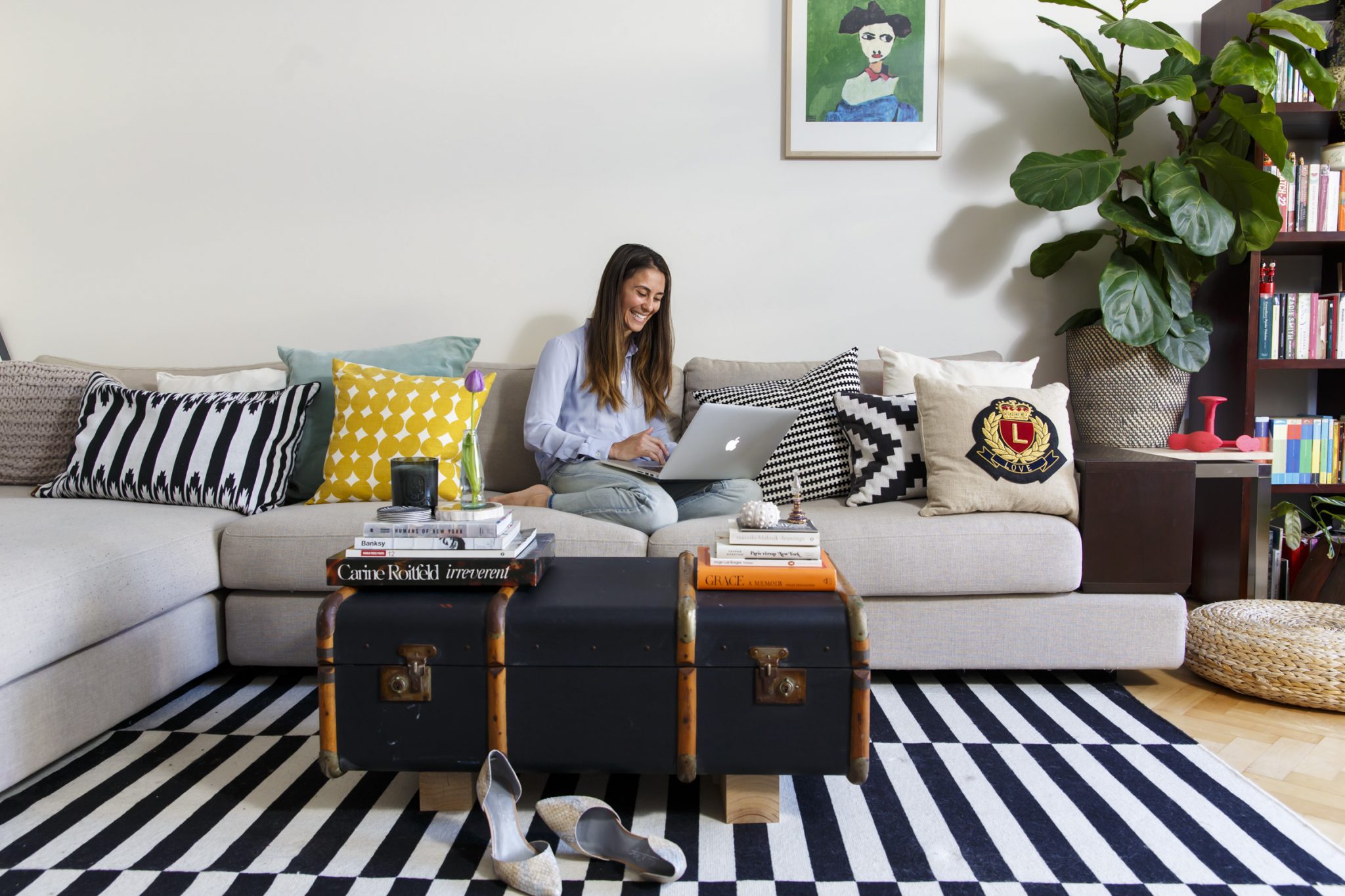 Wherever there are books, Jodie, who travels often for business, feels at home. "Some of my most prized are on the coffee table, within easy reach to flip through and read."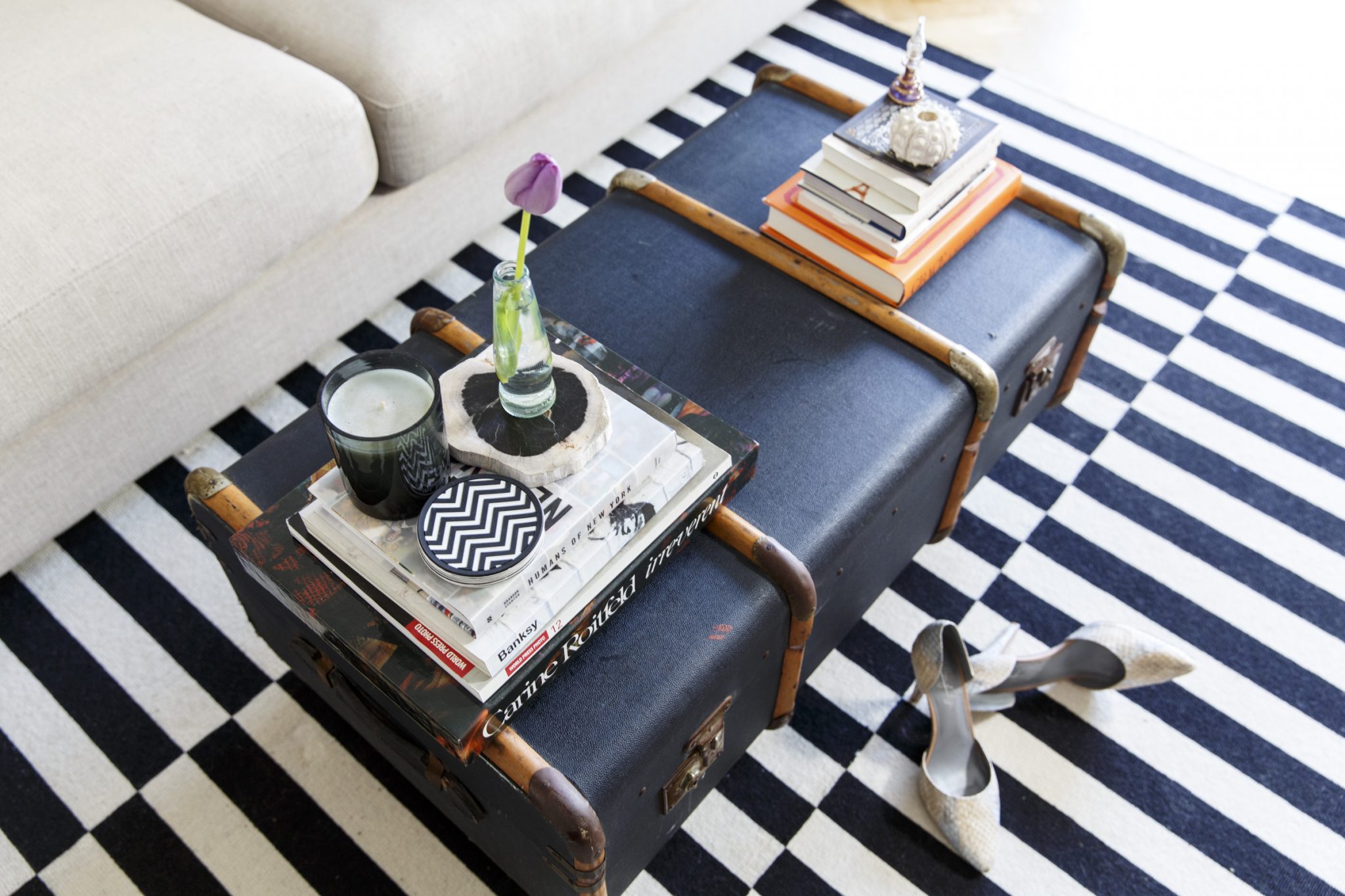 SPECIAL READER OFFER
Get 10% off when you create your pefect pair of heels or flats at Shoes of Prey. Enter discount code SHOELOVE437 at checkout. Valid for one month from the date of this article.
Photography by Jacqui Turk.