Today's coffee table (technically side table!) belongs to Robyn Holt. While many of you will know her as a past judge on TV show The Renovators, Robyn has an impressive background with roles including previous head of Vogue and Monocle magazines, Colette Dinnigan and the Yves Saint Laurent beauty division. Robyn is a business advisor to several Australian interior designers and a regular on Instagram and 7 Vignettes.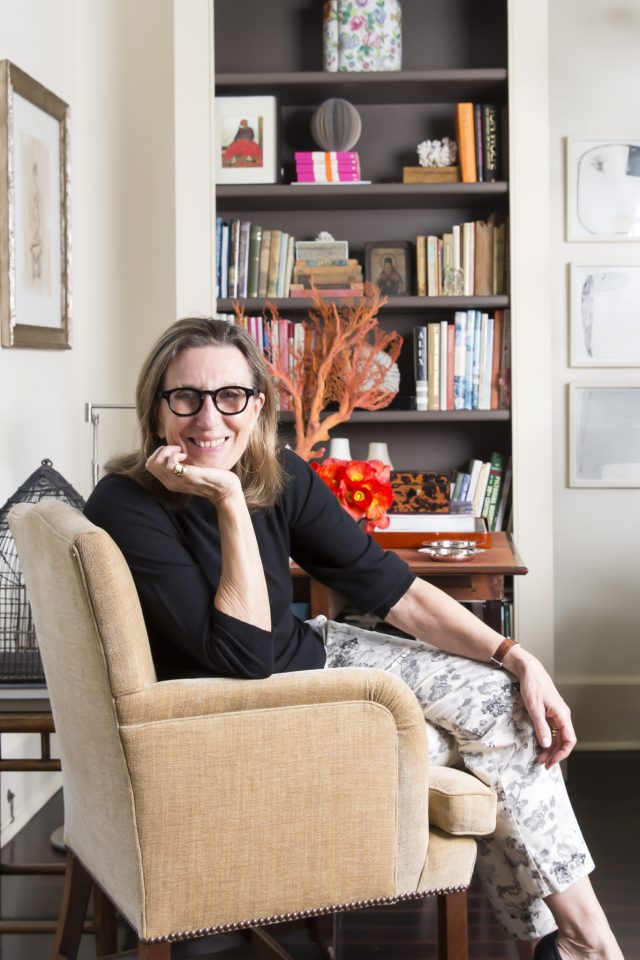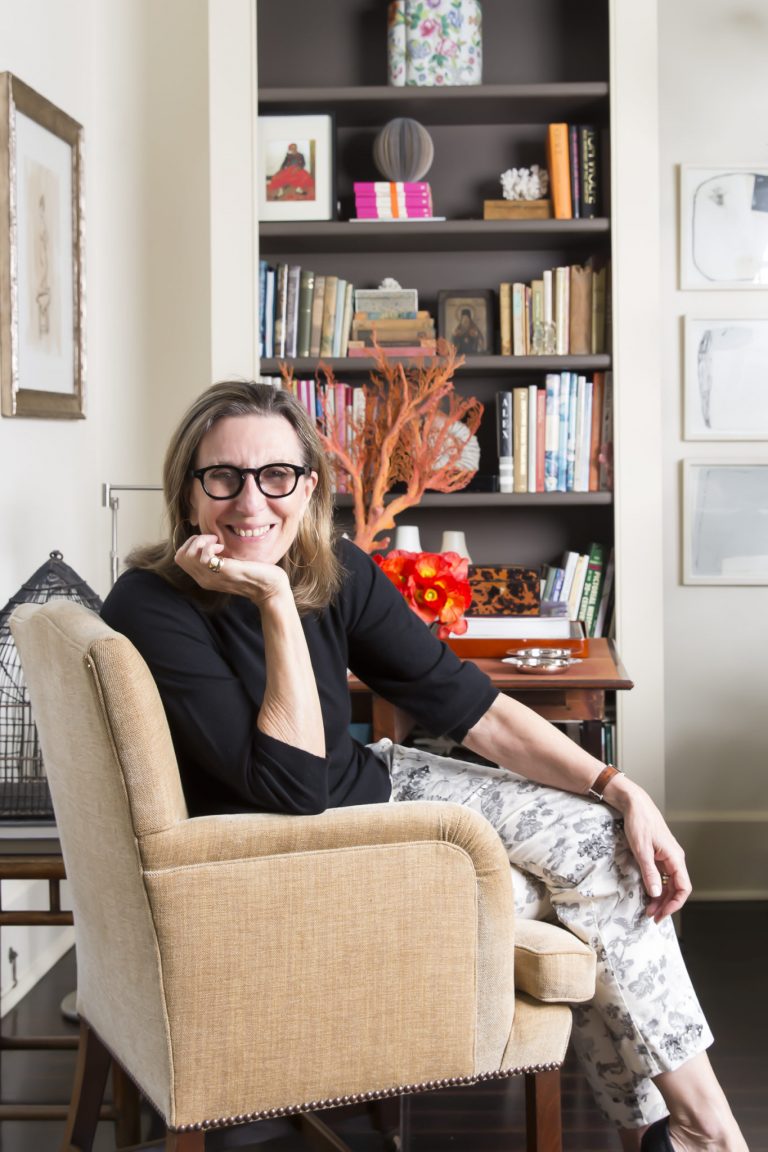 The rear of Robyn's house faces north east and the sun pours in in the mornings, making this a favourite corner of hers. "I moved a 19th Century drop side card table with original felt top, given to me by a great friend, to sit in front of the bookshelves and to be slightly on the edge of the seating area. It's something for my guests to look at when they're on the sofa. I have it open all the time and on it rests a series memories but always room for a cup of coffee."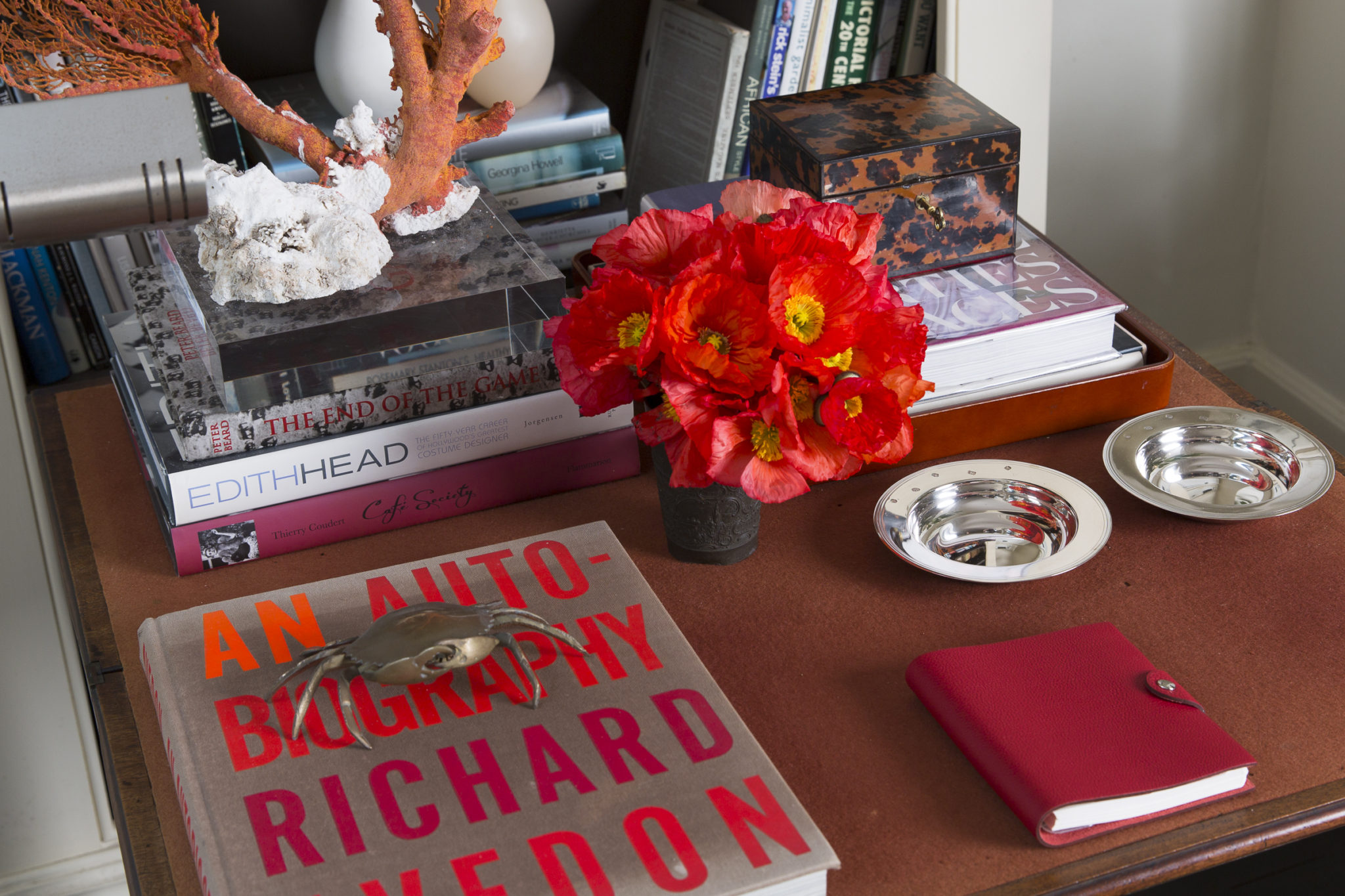 The silver dishes are from Asprey's in London and were given to Robyn and her daughter for special birthdays. The crab is Japanese and was bought at a market for $15. "Then there's my Hermes note pad with soft unstructured cover and my Richard Avedon book (he is my hero). Books say a lot to me and almost every surface in my house is stacked with them. Part of this group is a book about Edith Head, a reminder of her creative ways with wardrobe, and Peter Beard, whose adventures in Africa reflect another time."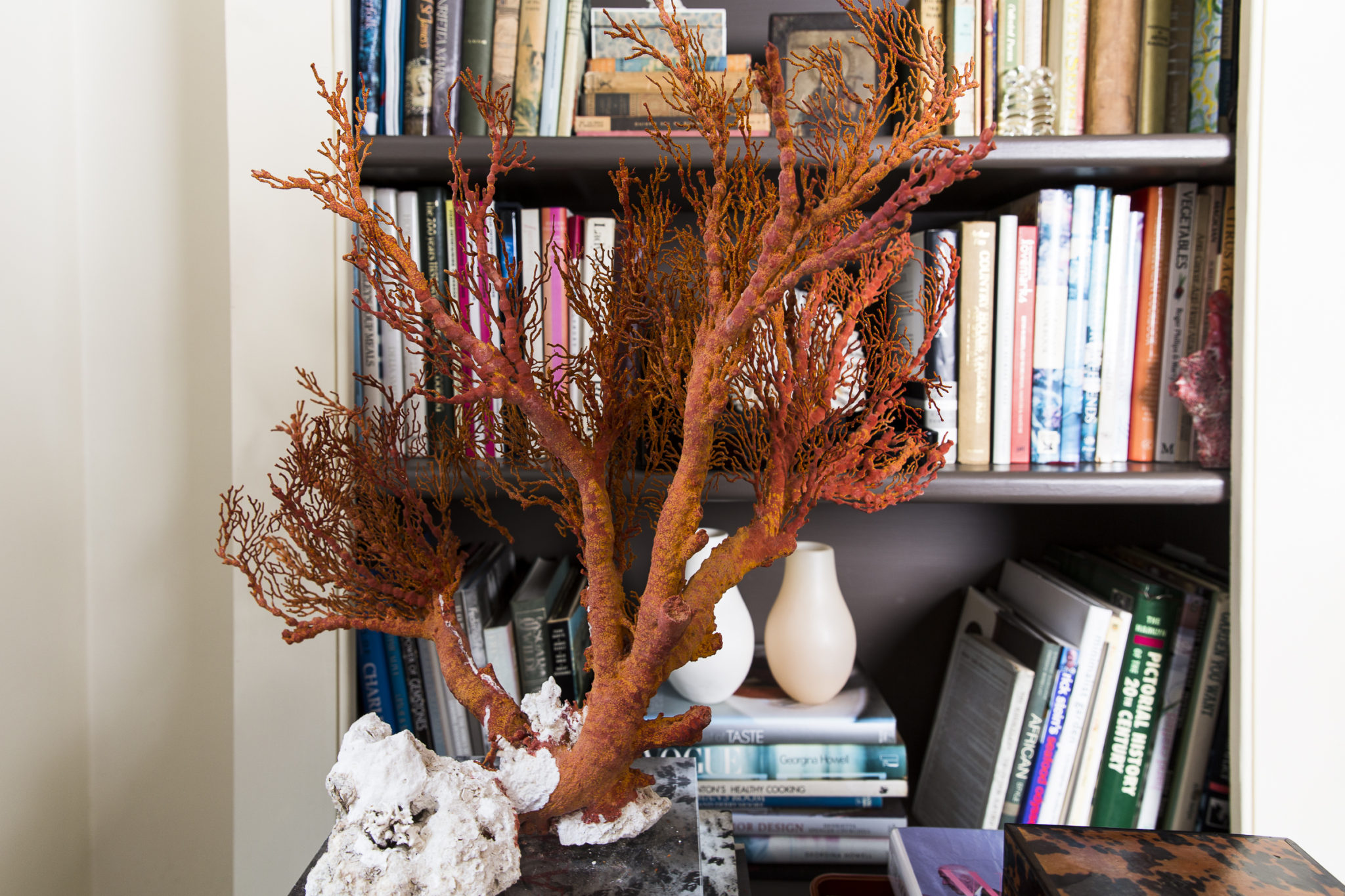 The striking coral, bought from the late Paul Bruce, is one of Robyn's most treasured possessions. The table sits with a view into the bookshelf, where two early Dinosaur Designs vases sit on piles of books. "Punctuated between the books sit an icon (a memory from Russia) and some glass objects found in my father's tool box! Fresh poppies work well in my newest auction room buy: a blackened bronze cup with classic scenes.
"I believe that beauty comes from layers and patina and this corner has many layers and many memories."
If you'd like to tap into some of Robyn's experience and talent, she is running small business makeover workshops with Megan Morton's The School. Find out more here. Read our previous interview with Robyn here.
Photography by Jacqui Turk.
Check out all our other featured coffee tables. Let us know who you'd like to see next in the comments!