This week's Covet My Coffee Table is one I hope you'll all be very excited about. It's none other than Belle Coco Republic Interior Designer of the Year Greg Natale's. Not only that, but this is an exclusive sneak peek at photos from Greg's home, which you'll be able to see more of in his forthcoming book, The Tailored Interior.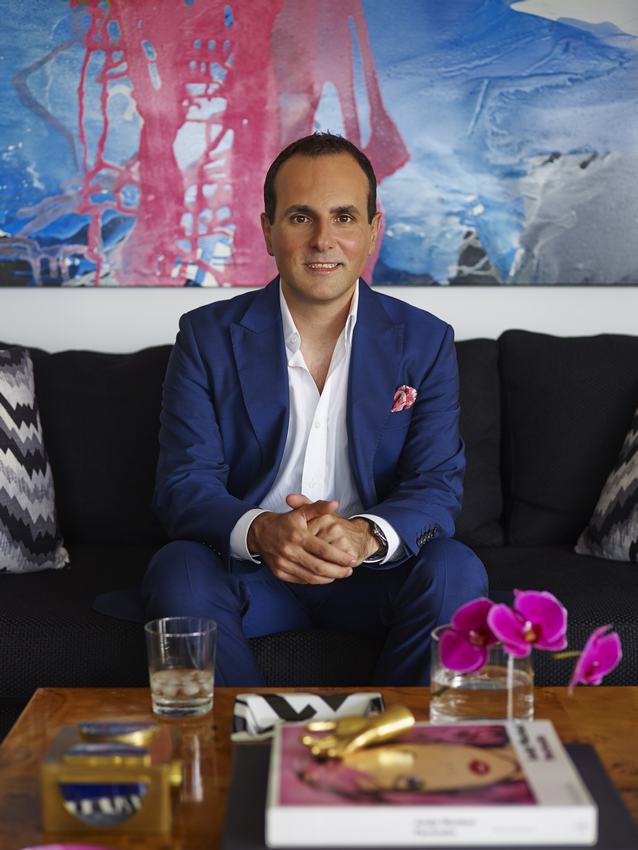 You'll find plenty of tips on decorating your own home in the book. Isn't Greg's living room divine?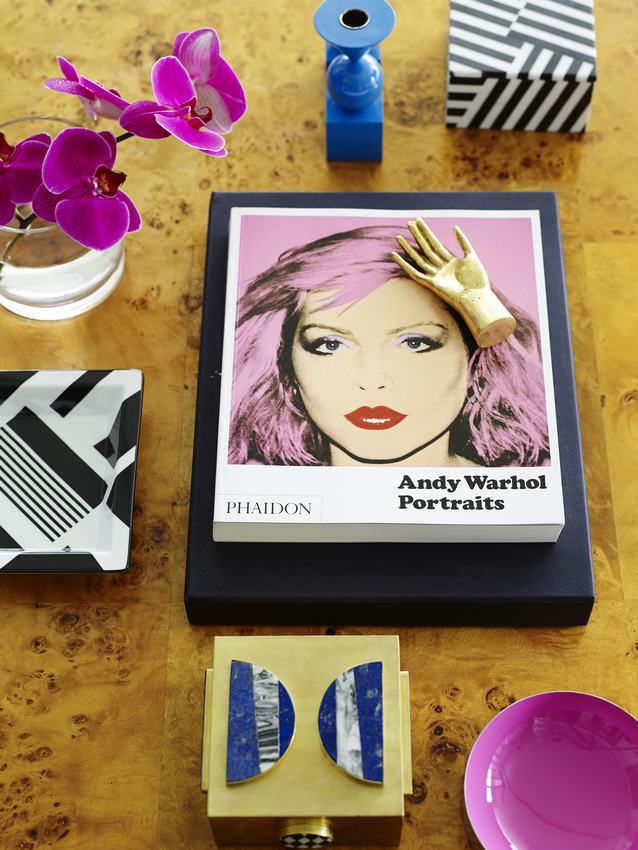 So, what's on his coffee table?
Clockwise from top left: Pink orchids from Grandiflora, Blue Hello Industry candle holders from Paul Smith (purchased in Paris), Fractured Marbled Box by Kelly Wearstler, Paul Smith for Stelton bowl from Space Furniture, Memphis box by Kelly Wearstler, Missoni dish from Spence and Lyda, and Little Black Jacket book by Karl Lagerfeld and Carine Roitfeld underneath Andy Warhol Portraits by Phaidon. The coffee table itself is the Bond by Jonathan Adler.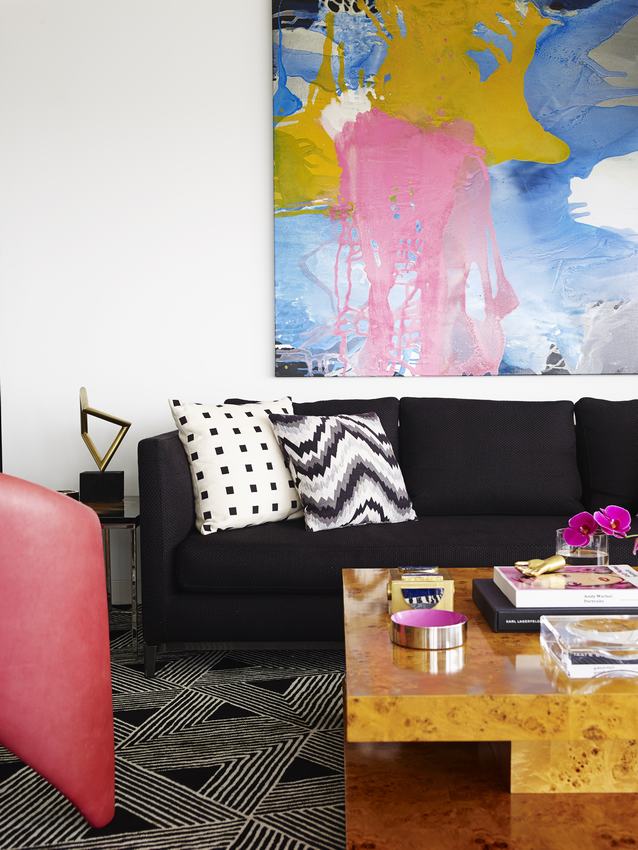 Check out all our previous Covet My Coffee Tables here.