Photography by Penny Lane
Meet Amy Collins-Walker, Interiors Addict features writer, interior stylist and mum of two. This week we're bringing back Covet My Coffee Table with a look inside her Perth home.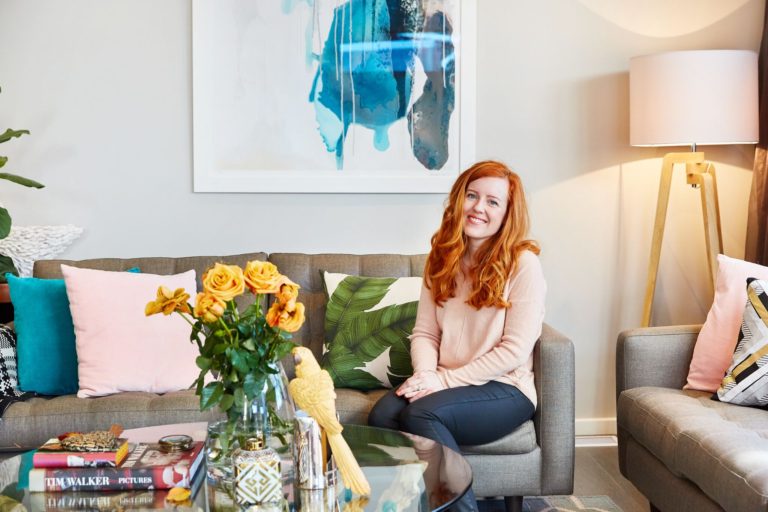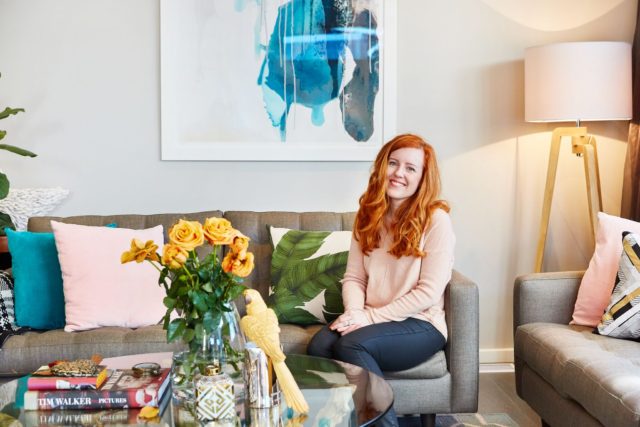 That's a cool statement coffee table! Why did you pick it, where did you buy it, how long have you had it? I bought the coffee table almost four years ago from Empire Homewares. It's made from a tree root and no two are ever the same. It's a special piece and I love its organic aesthetic. There's even a piece of limestone wedged between a couple of the branches — I'm a big fan of bringing the outdoors in. I also love a design statement and it certainly ticks that box.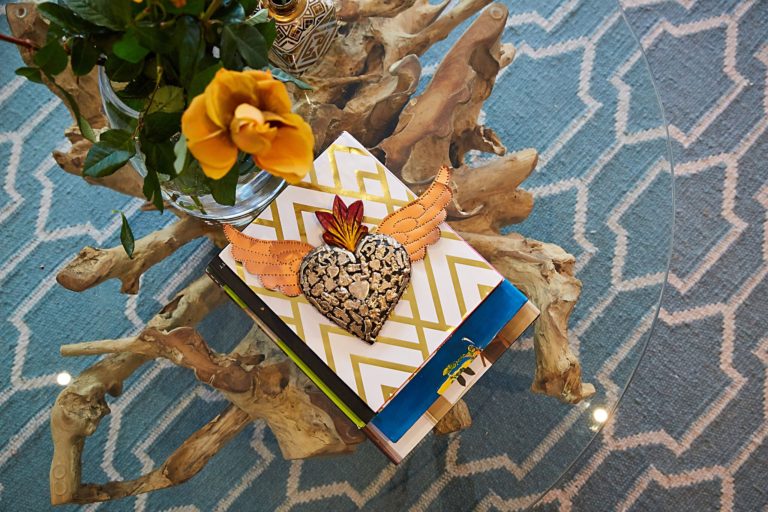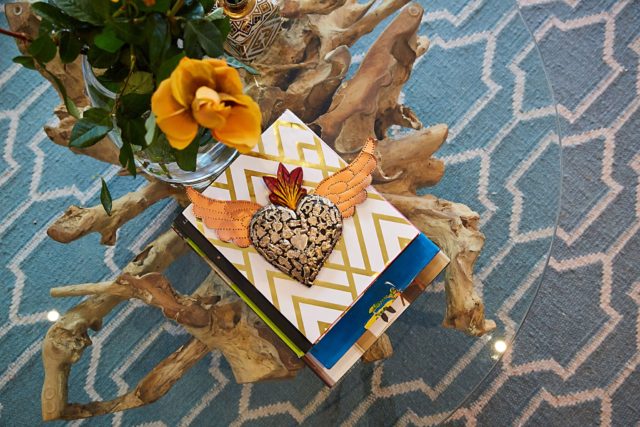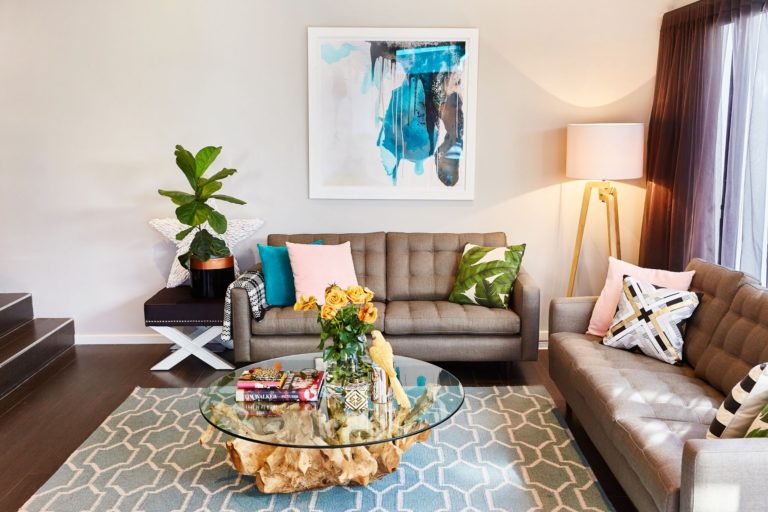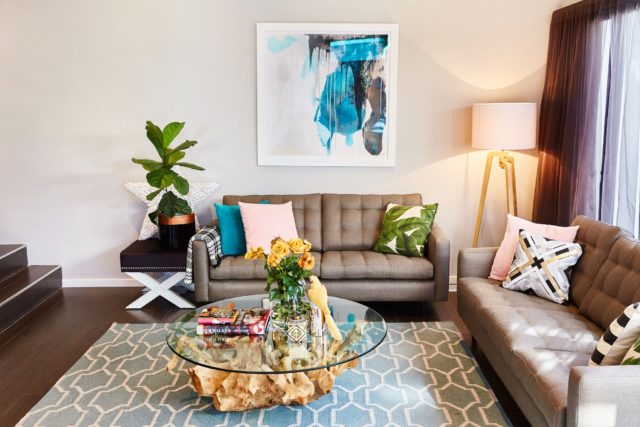 How important do you think a coffee table is as a piece of furniture? As furniture items go, the coffee table is pretty integral. Aside from its obvious functionality it can really tie a space together and act as the hero piece in the room. I would always favour a statement coffee table for that reason.
How much difference to your room do you think styling your coffee table can make? Styling up your coffee table can make a huge difference to your lounge room. Aside from the design aspect, coffee table styling is a great way to reveal your passions and interests. It's also a space that can be ever-changing, depending on what you're into at any given time.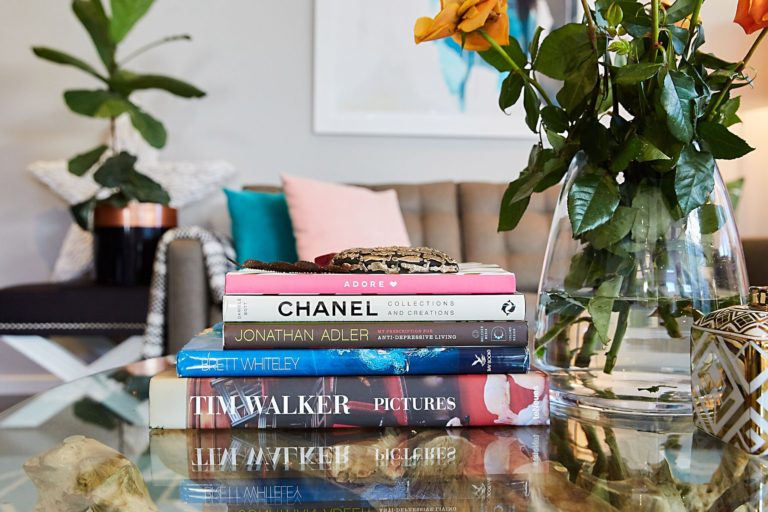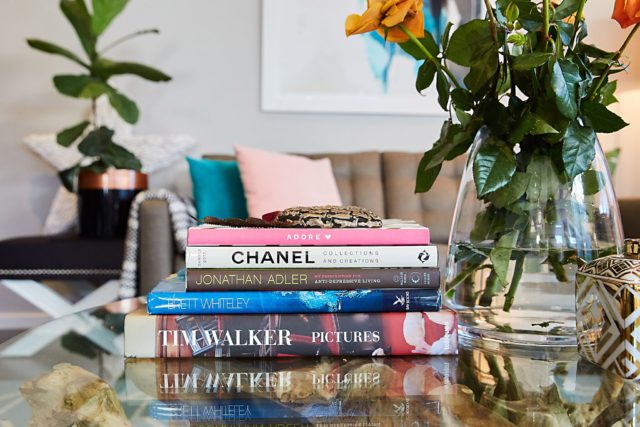 Why do you have what you have on your table and do you change it up often? I always have a large vase with a bunch of blooms or even just some green foliage. The yellow bird is from my favourite shop in the Blue Mountains, Inner Space, and it used to have a stand until my toddler broke it! It now rests on a copper jug given to me by a dear friend. The metallic gold and white jar is from that shop too — I love a metallic splash and particularly as a contrast to the natural wood of the coffee table. The heart is a piece of Mexican folk art — it's hand-carved and covered in good luck charms. The books are a random selection of some of my favourites in the design, art and photography spheres. I used to change up my coffee table a bit more regularly but mostly now I change the vase and blooms as, with two small children, my free time is minimal.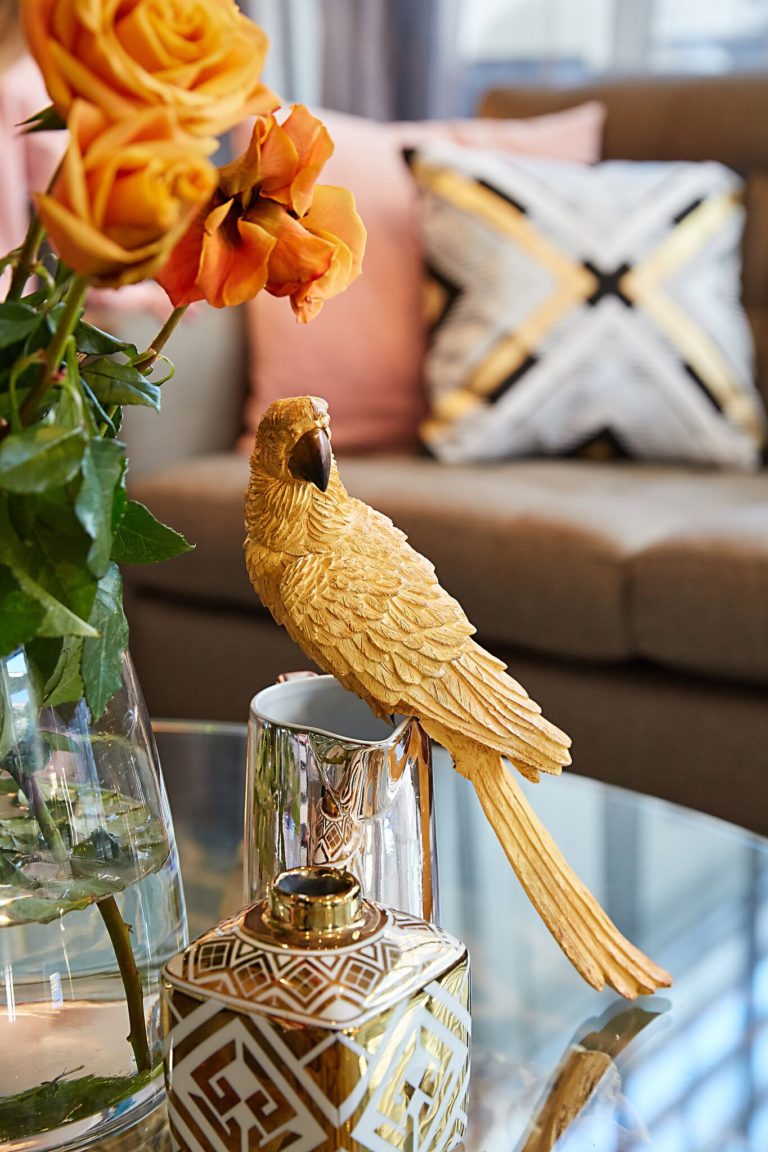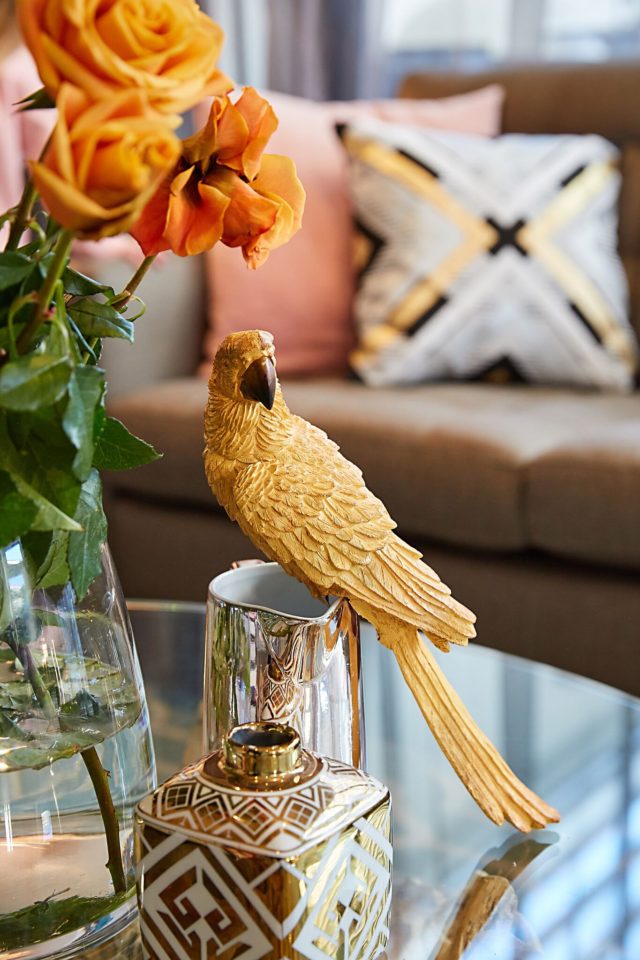 So, do the children influence what's on your coffee table? Having two small children certainly does influence what I place on my coffee table. Ironically, I could never leave a coffee there! Most of the items are unbreakable but if they aren't, they're too heavy to move like a large vase. Obviously I've had some casualties though — the bird for one!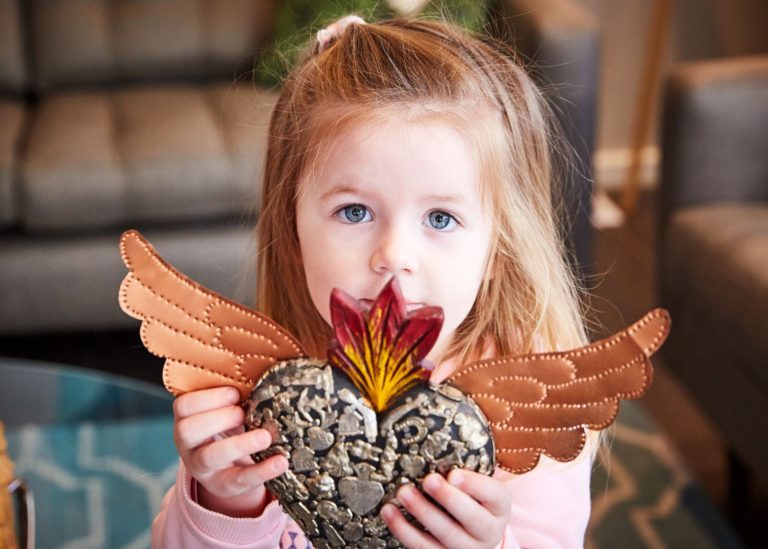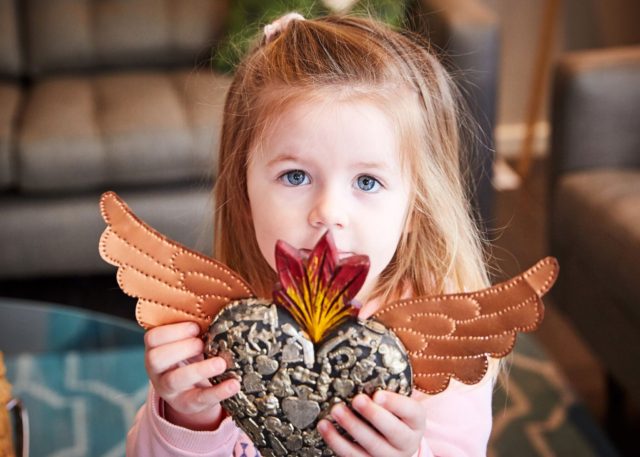 As a stylist, what are your top tips for our readers on how to style their coffee table if they don't know where to start? Firstly, the things on your coffee table should always have meaning; they should be things you love and enjoy. Second, I think fresh flowers or foliage are a must and that can be as simple as some greenery plucked from your garden. You don't need to spend a lot of money. You should also make sure to include pieces of varying height and texture too — both key to any styled vignette!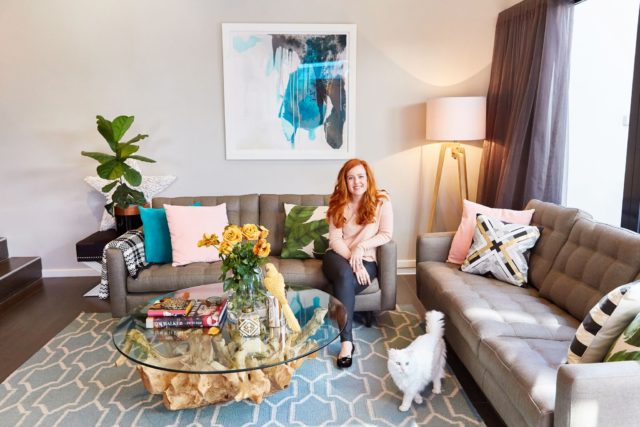 You can find out more about Amy, or engage her to help you style your home (in person or online) via her website or follow her on Instagram.