Loni Parker is the founder of Adore Home magazine who recently published her very own coffee table book, Adore. We asked her to share what's on her coffee table. Turns out Loni has a penchant for coral and anything gold!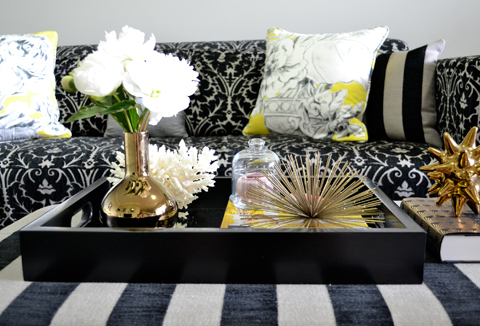 "My coffee table is actually an upholstered ottoman — it's great because it's soft enough to put your feet up, but sturdy enough to sit a tray of my favourite decorator items on. On my coffee table you'll find a black mirrored tray from Freedom, a gold vase from Highgate House (peonies are my favourite flowers, but when they're not in season I can't go past roses or snapdragons) and gold urchins from my trip to the US last year (one was purchased in Palm Springs and the other in San Francisco so every time I look at them it takes me back to those places!).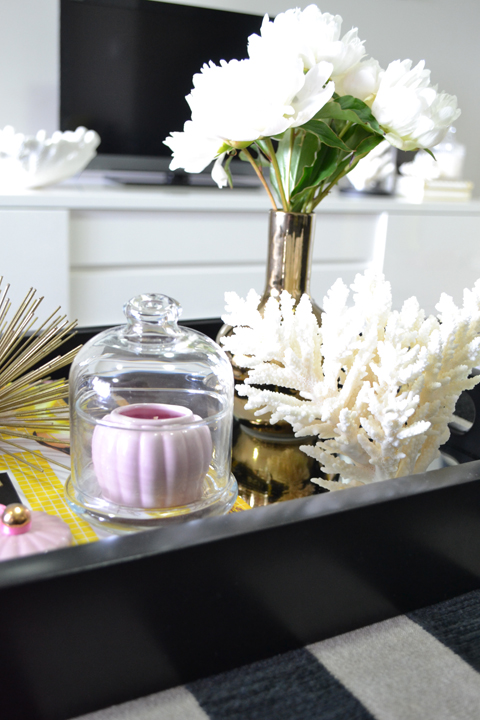 "I also have Kelly Wearstler's book Modern Glamour on there, and like to rotate it up every now and then including my own book, Adore. Coral is a must for me — it's one of those things I'm addicted to buying — when I walk into a store that has coral I go weak at the knees and have to have it! I think it must be my kryptonite!"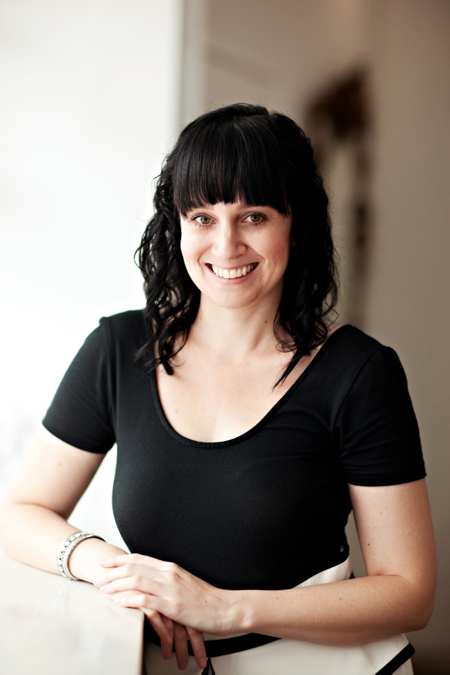 Loni also loves candles and has a pink Voluspa one sitting on her table. "I'm always buying new candles (another weakness of mine) so this usually gets changed up pretty regularly around here."
Loni is raising funds to print a hard copy of Adore Home magazine via Pozible. Pre-order your copy here.