I've been looking forward to this and can't wait to get my hands on a copy: Loni Parker's crowdfunded interiors book full of colourful Aussie homes. It's looking great! Smart move on the gorgeous gold cover too, which will nicely decorate your coffee table when it's not providing a great read and visual feast!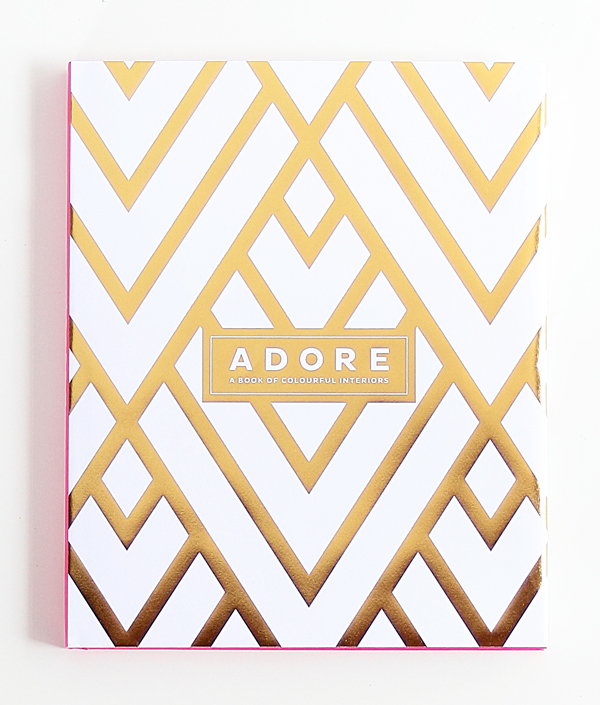 If you were part of the crowdfunding movement and pre-ordered, your book will be arriving next month. If you didn't, don't worry, you can buy one now! Adore: A Book of Colourful Interiors is a beautiful hard cover book and has been a labour of love for Adore Home online magazine editor Loni.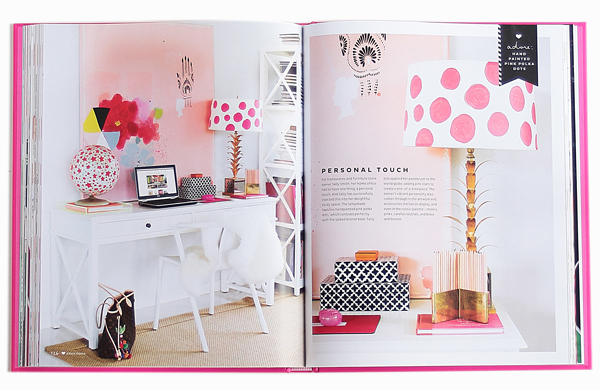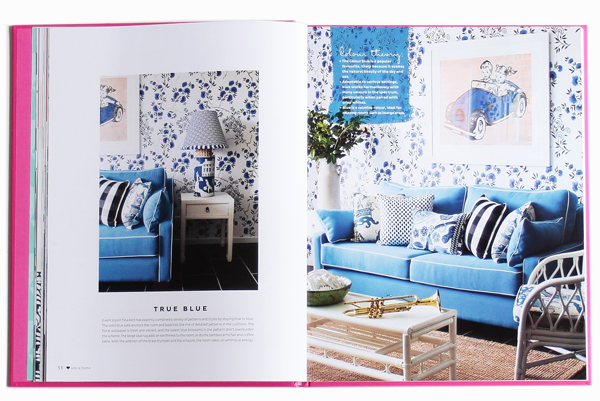 The book is divided into 10 chapters according to room type, with plenty of inspiration and eye candy to get your inner designer excited! Adore breaks down why a room works and offers styling tips and colour theory facts you can file away for future DIY projects.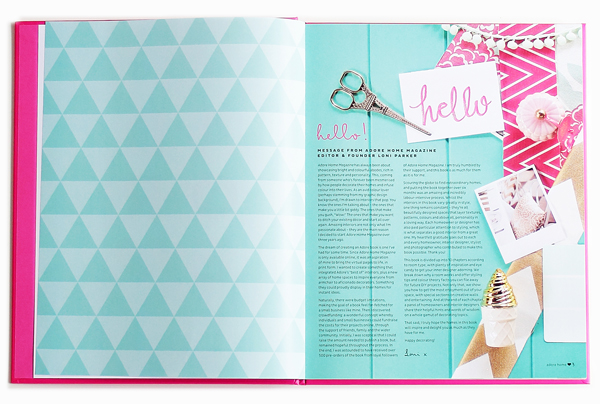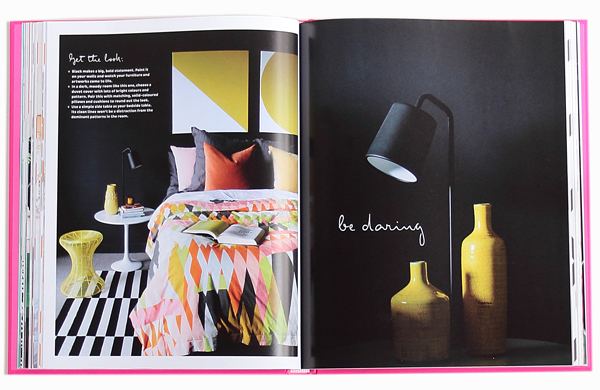 There's even chapters on creative walls and entertaining, to help you get the most out of your space. At the end of each chapter, a panel of home owners and interior designers share their helpful hints and words of wisdom on a whole gamut of decorating topics.
Well done, Loni! I know how hard you've worked on this project and it has paid off!
Order yours online for $55 including shipping in Australia.
Email [email protected] with wholesale enquiries.