From 'cottagecore' to rustic vogue, cottage bathroom interiors are super trending in the design world. Seamlessly integrating traditional cottage elements with modern design features, this nostalgic style whisks people away to enjoy sentimental comforts in a modern abode.
Emma Joyce from luxury bathing brand Victoria + Albert Baths shares some of her favourite cottage bathroom designs from around the world.
The perfect blend
Designed by London interior designer Katrin Cargill, this country oasis is a cottagecore masterpiece. Elements such as the native floral Linwood Fabrics blind, raised panel wall, and round pendant lights, immerse the space into old cottage style.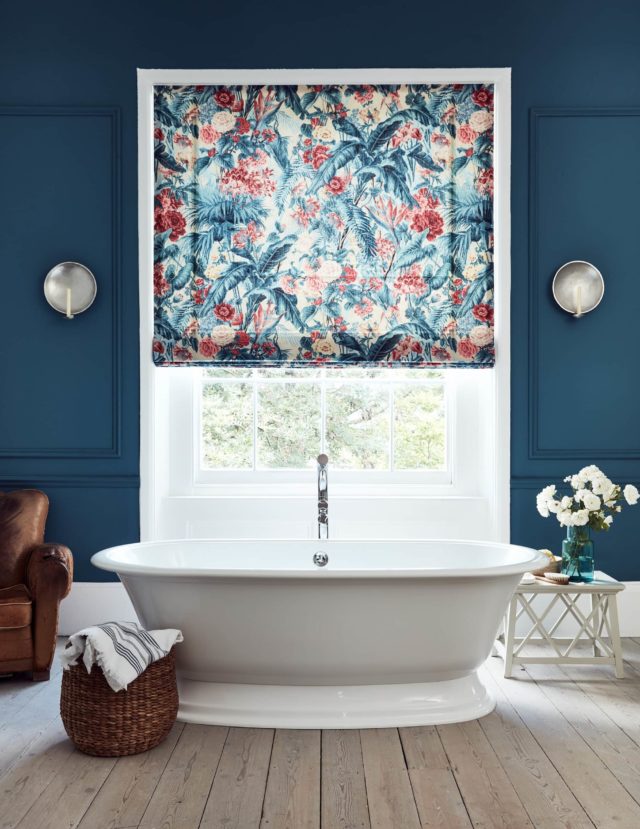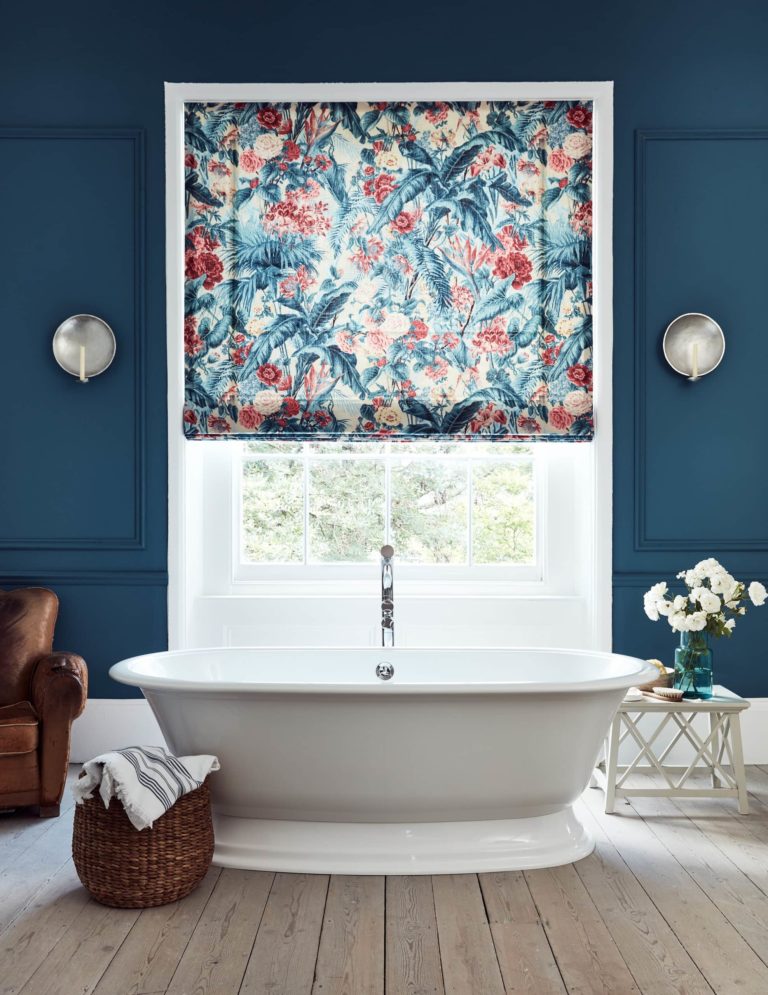 The room's dark features, including the midnight blue walls, are moody statement pieces that are offset by lighter, elegant finer details, including the timber floorboards and white crosshatch table. The bathroom is the perfect blend between cottage eclectic and modern marvel.
Old country style
Kent-based interior designer Gabriel Holland's signature friendly design is epitomised in this stunning cottage abode as the perfect mix of eclectic country style. Green and white wallpaper mixed with white walls merge light and movement in the space, with the wall light sconce and delicately framed mirror alluding to old country design.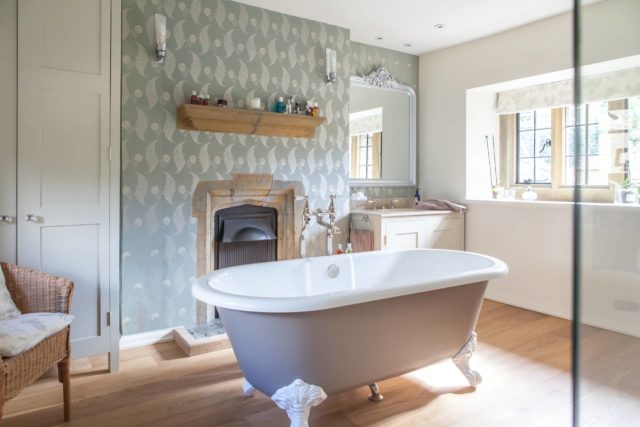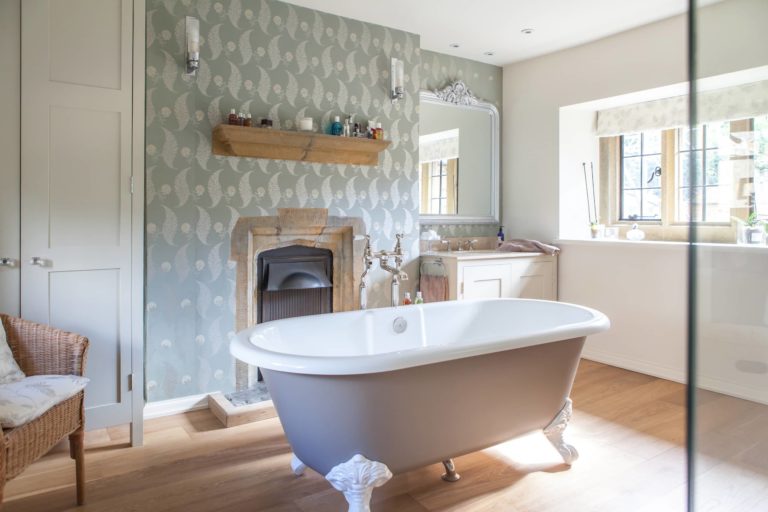 This bathroom's layout concentrates on the bathing experience, allowing lucky users to slip into the essence of countryside chic in sumptuous style.
Whisk away
Another design by Katrin Cargill, this modern take on cottage design oozes elegance. Seamlessly merging old with new, it epitomises the cottagecore trend.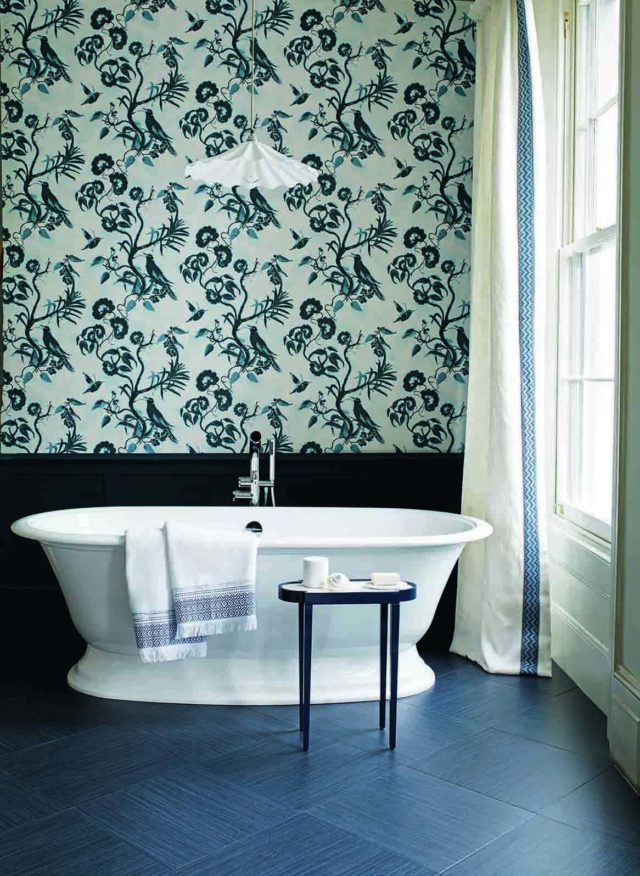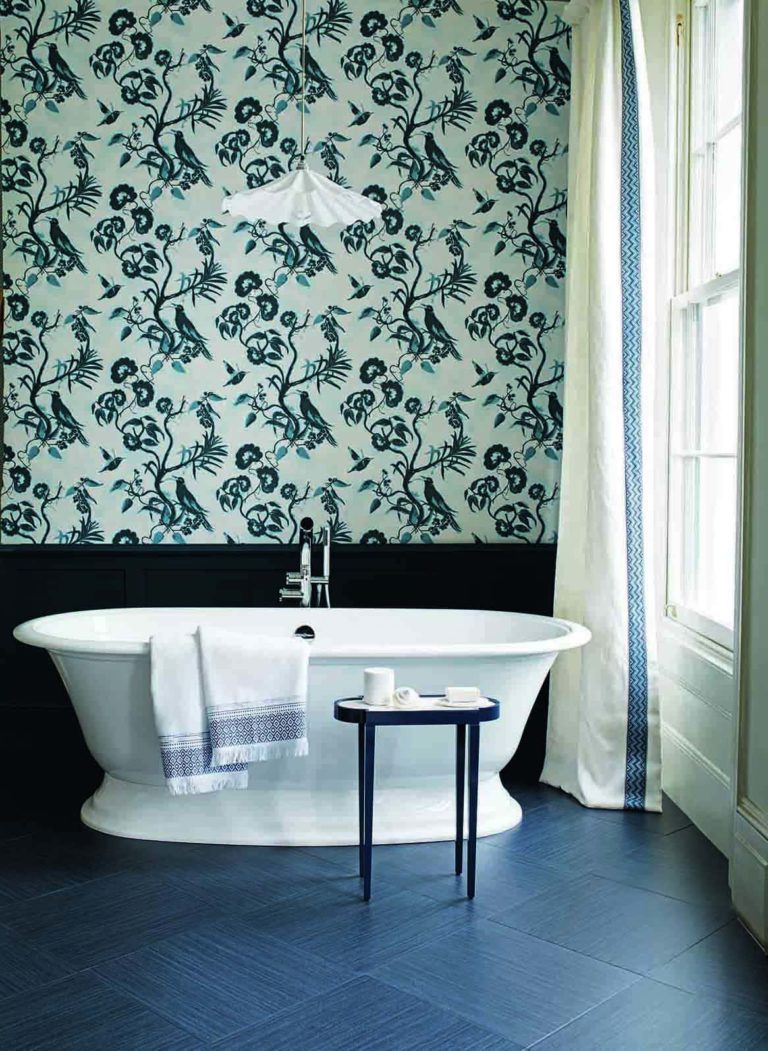 Blending traditional elements such as the white scallop light pendant and elegant lace wallpaper with more modern features, the room slips between old cottage abode and luxurious modern bathroom retreat.
Modern simplicity
This stunning modern cottage bathroom by Minneapolis-based LiLu Interiors transports you to a luxurious countryside holiday home. In this compact space, a sense of depth is created through the striking half window wall, allowing a stunning view into the wilderness from the comfort of your perfectly warm bath.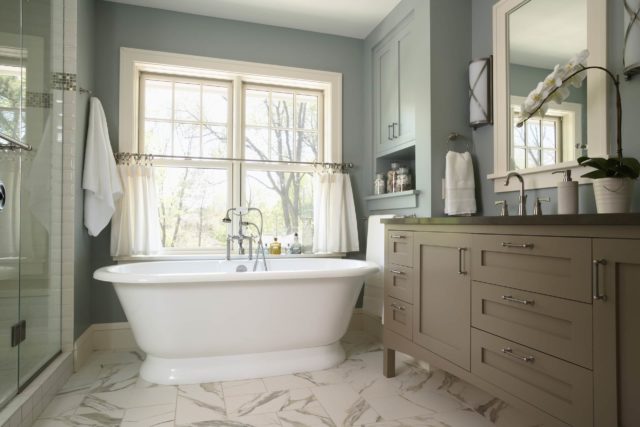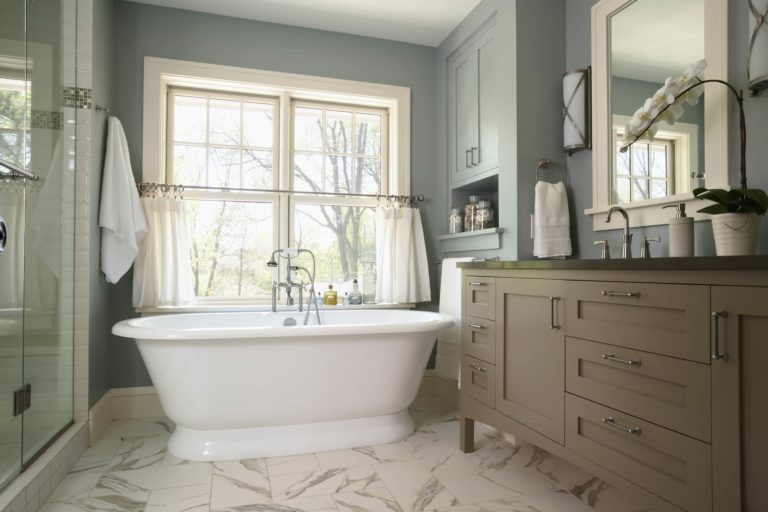 Personality and texture are layered throughout the room by vintage framing on the cabinetry and windows as well as the wall lights.
—Victoria + Albert Baths is a British company with a worldwide reputation for creating beautiful freestanding baths, basins, furniture and accessories. The ultimate statement in quality and sophisticated style, their award-winning collections are packed with inspirational designs. The company, headquartered in the UK, has offices in Australia, USA, Canada and South Africa.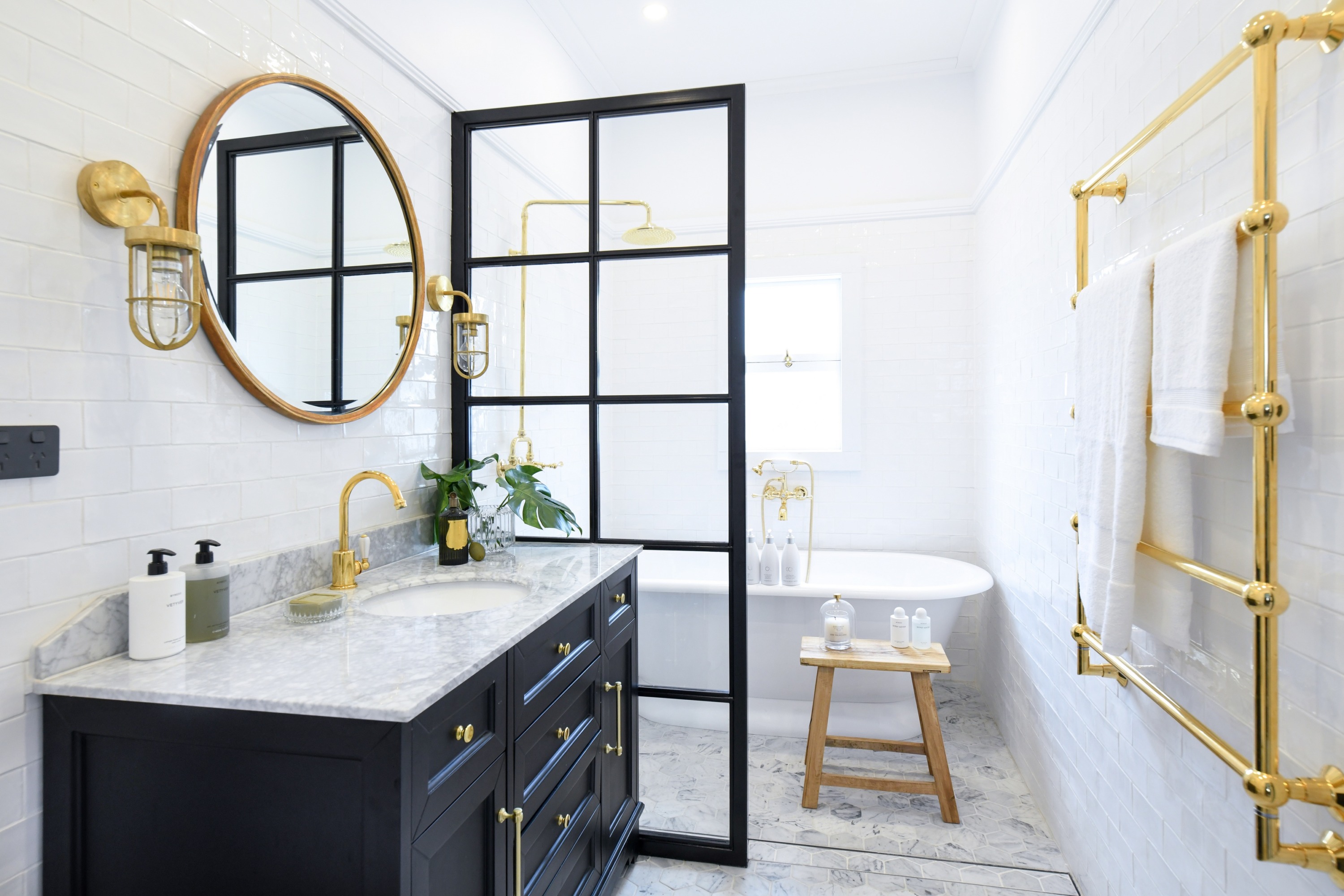 Gold bathroom accents: there's many ways to use them! – The Interiors Addict
Gold accents have been gracing the most enviable bathrooms since, well, forever. While metallic embellishments have been trending over recent years, gold is making a huge comeback in the bathroom…