Window treatments might be the last thing you think about when designing your space but they're the finishing touch that every room needs. When it comes to curtains, they can make or break the look of a room. Not only do they make a space feel finished, but they have the ability to transform an interior, whether it's creating the illusion of a higher ceiling, drawing the eye across a room, or framing views to a beautiful vista outside.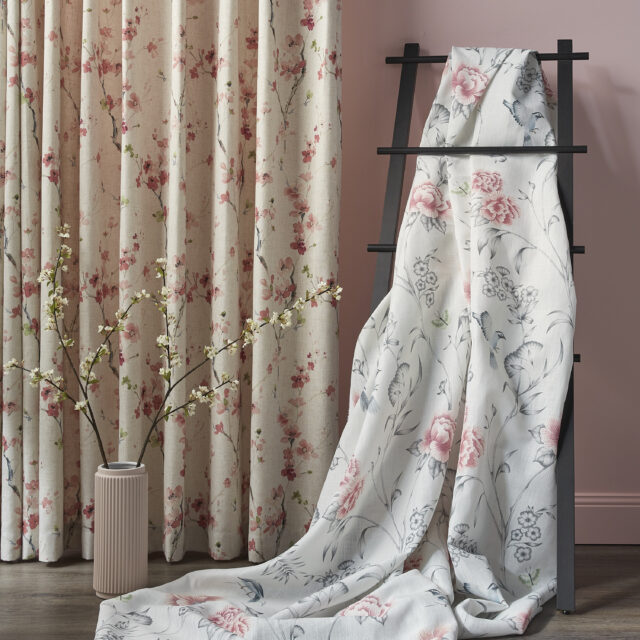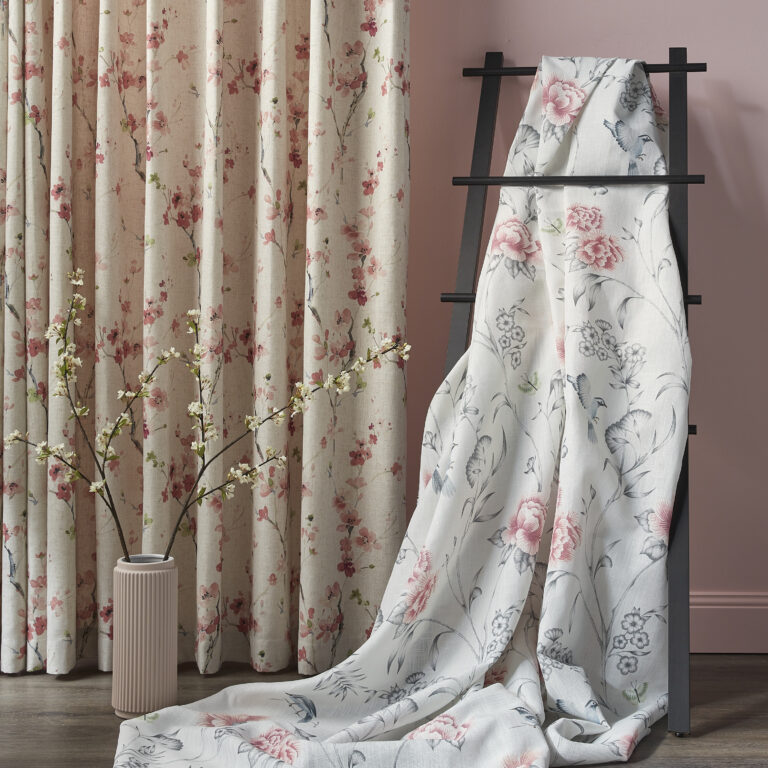 Luxaflex has added all-new curtain prints to its collection with nine designs on offer. The patterns are sourced from creative houses across the globe, and inspired by biophilic design, water impression paintings and botanical motifs.
Styles available range from traditional flora designs, such as the Vintage Garden or Fuji Canopy prints, to ones with more modern and bold patterns and colours such as the Peijing range. Multiple colours are available for each print, and the curtains come in various fabrics, such as velvet, faux silk and linen.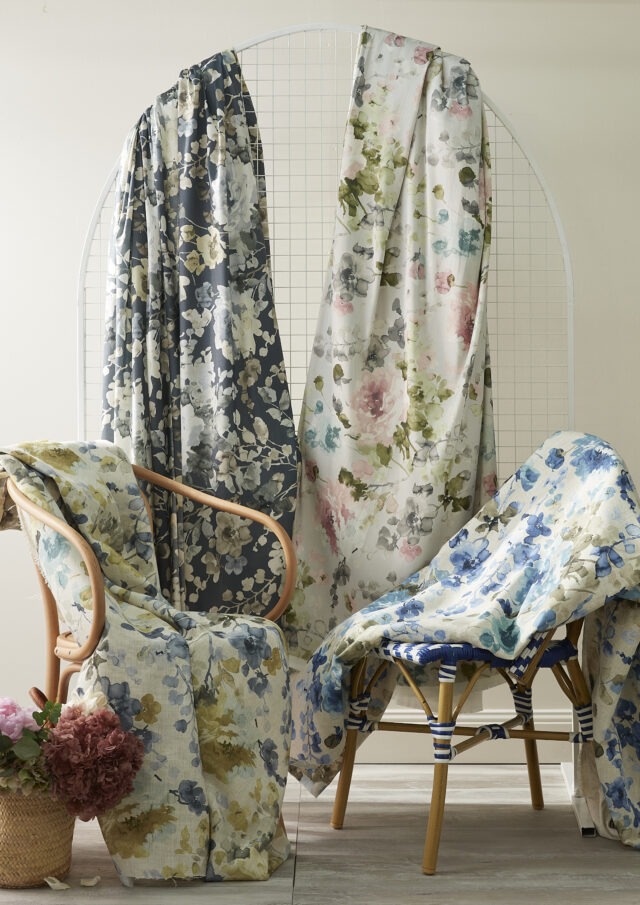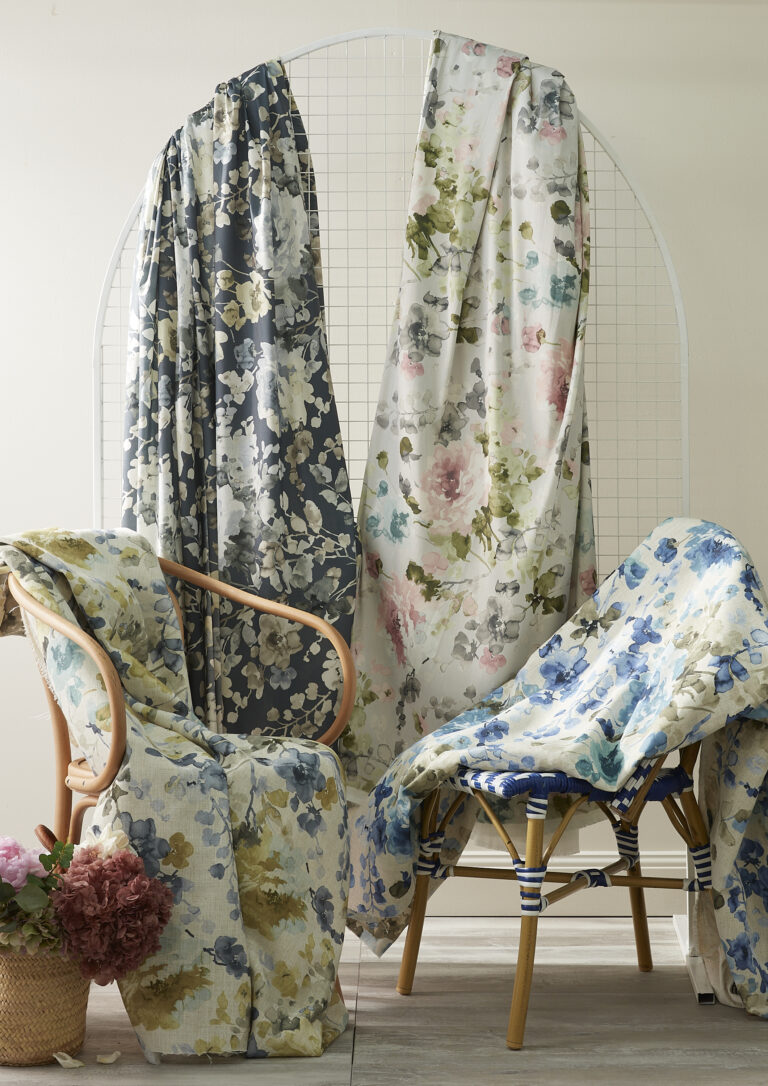 Neale Whitaker, interior design expert, says, "Choosing a print curtain is similar to choosing a large artwork or wallpaper. Ask yourself these questions: What statement are you looking to make? Do you want a print that complements your existing colour palette and decor, or contrasts with it? Do you want the print curtain to be the main focus of the room, or be a backdrop to other furnishings?"
If the answer is the former, then Neale suggests a more decorative print; otherwise, softer, more abstract prints should be chosen. "Full-length print curtains will always make more impact than short curtains, and a contemporary twist is to use prints in conjunction with blinds or sheers. Not only will they look beautiful, but the additional layer will protect your print from the strong Australian light."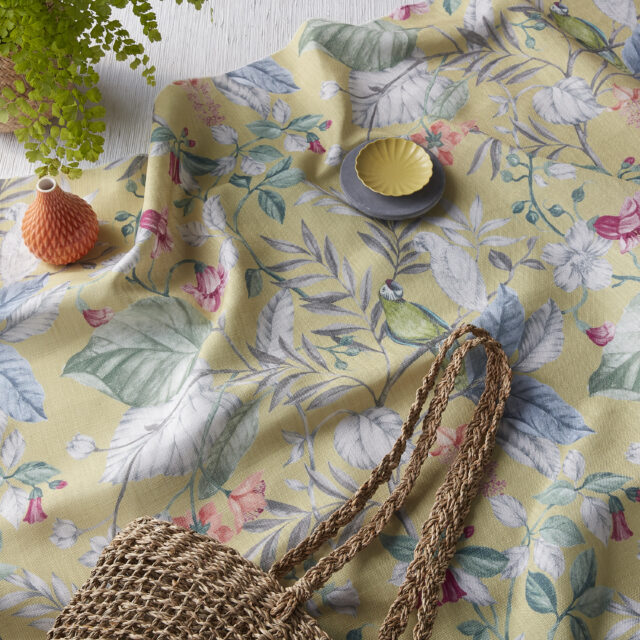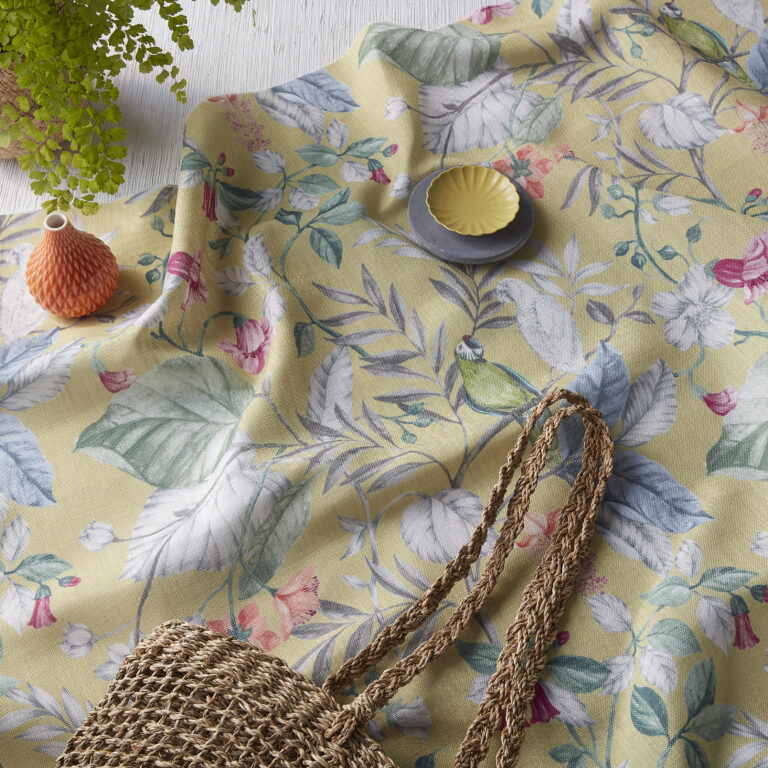 Neale is a firm believer in bending the rules when it comes to interior design, and sometimes even breaking them. However, prints should always be considered carefully, as you want them to be a focus of your room.
"Whether you're installing print curtains or using prints on furniture, consideration must be applied – too many prints will cancel each other out, so it's about finding the right balance," says Neale.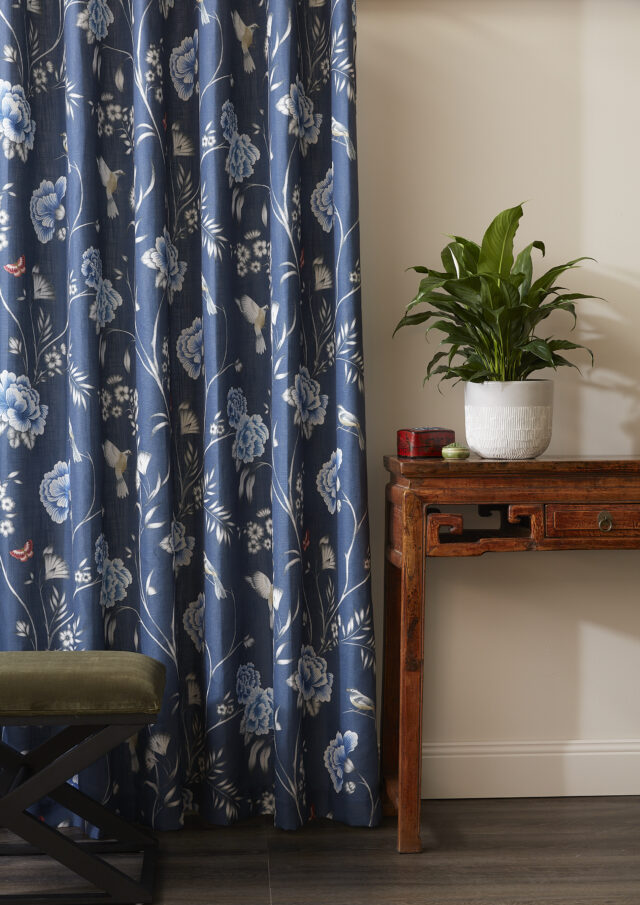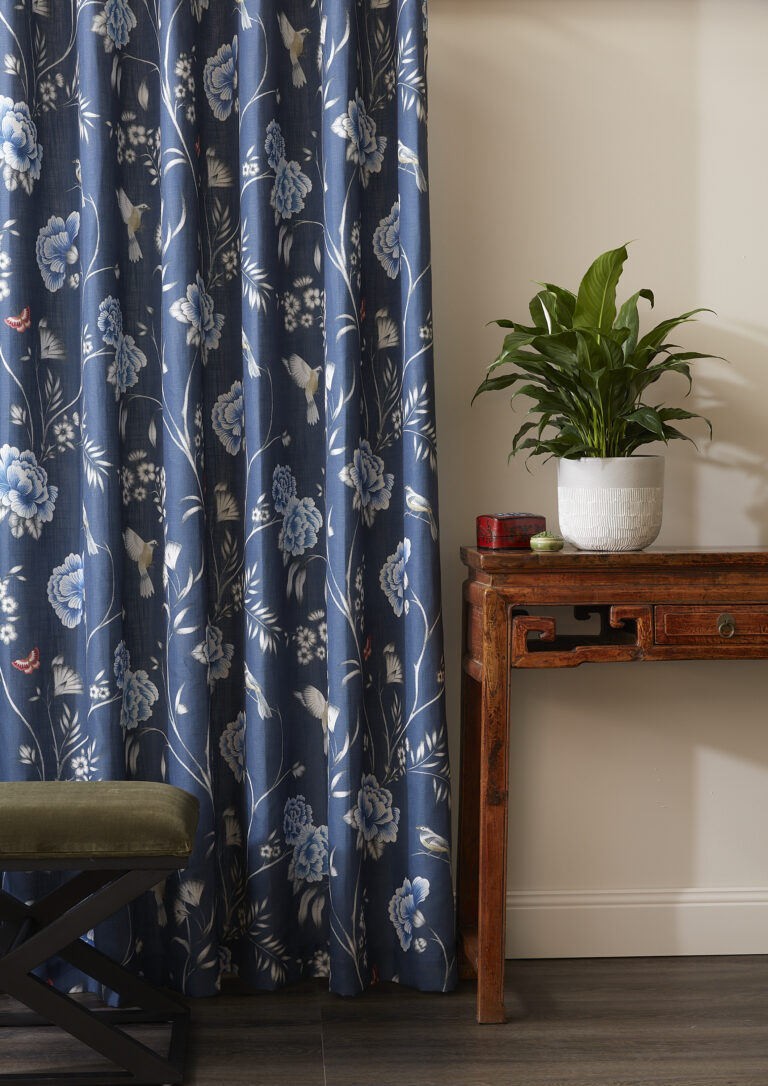 When it comes to mixing prints, Neale warns that it requires a skilled eye. His advice is to limit your choice of prints to two to avoid clashing, and opt for contrast. For example, prints with defined tones or simple patterns will blend perfectly with the more decorative patterns. They contrast yet complement each other, especially when linked by a common colour.
Prints can be used anywhere in the home but work especially well in bedrooms. Teamed with crisp white bed linen, print fabric cushions added to the bed bring a relaxing and welcoming feel to your room. To complement the room and grab attention, consider adding the same print fabric to cover an armchair, to finish off your space.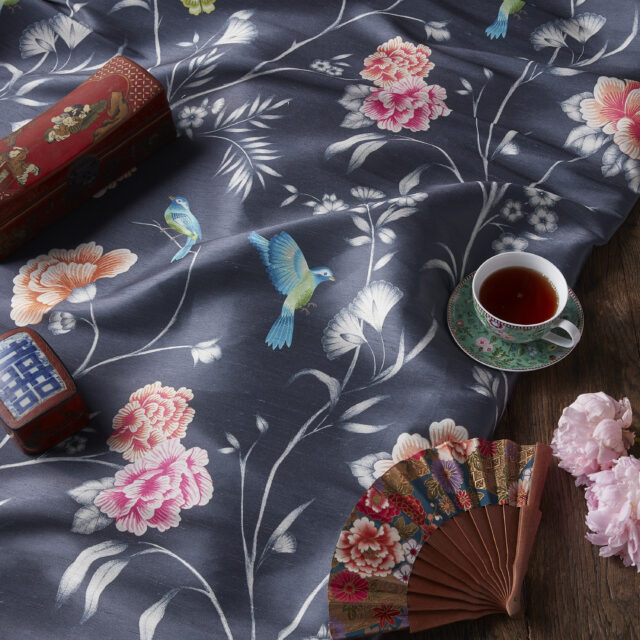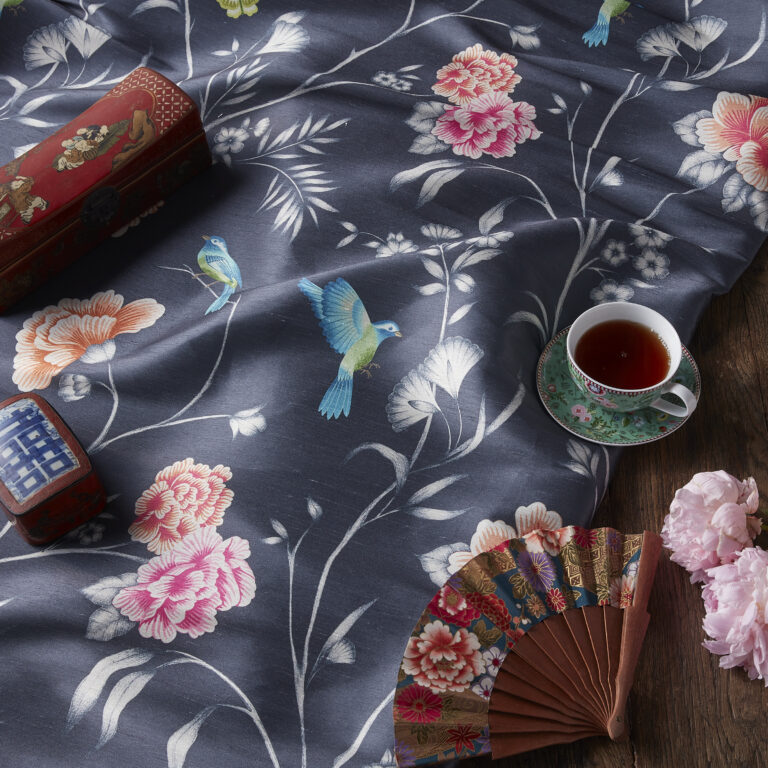 "Australians have long embraced prints – think of our love of brands like Marimekko and Missoni, but it's great to see a new audience appreciating more complex, decorative prints," says Neale. "I predict we will be seeing more traditional prints used in conjunction with contemporary furnishings. The contrast will be interesting and exciting."