Sponsored by Lounge Lovers
There are so many things you need to consider when buying a lounge, and, as someone who has chosen the wrong sofa more times than I care to admit, I thought it was worth sharing my tips with you! Your lounge takes up some serious real estate in an important and much-used room and is usually a pretty big investment, so you want to get the right one and happily keep it for years.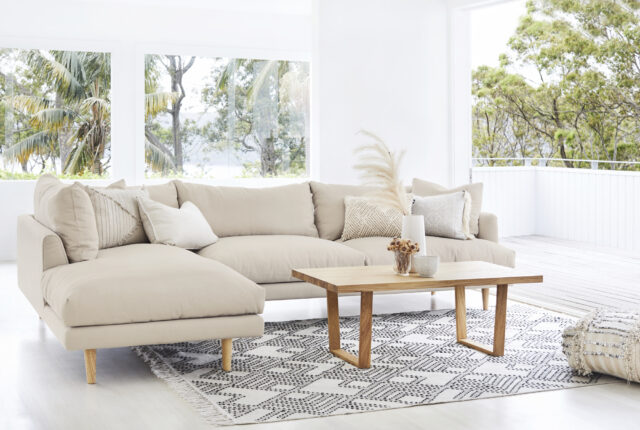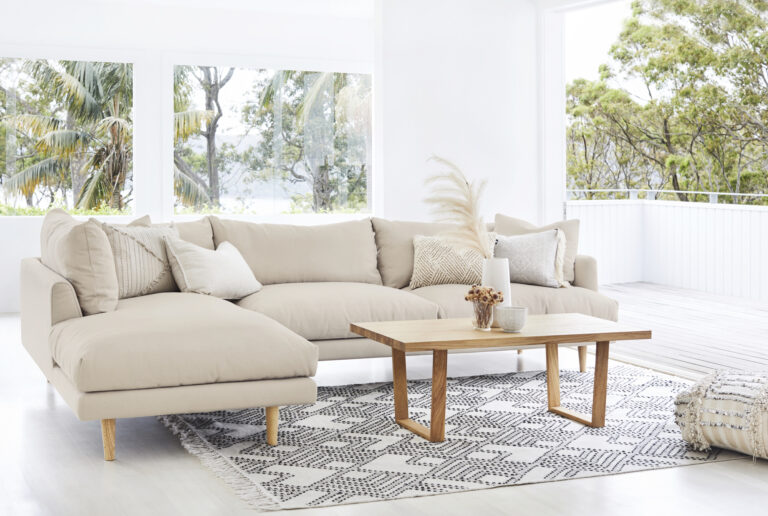 What it looks like
Of course, you want your sofa to look nice. But many people will focus too much on this at the expense of other factors. Make sure you dig a bit deeper here. Not just does it look nice, but does it look nice in your home? Does it suit your decor and other furniture? Yes, it may be gorgeous, but if it isn't in keeping with the rest of the room, it may not do you any favours!
If your home is very traditional, for example, then a modern, low lounge with squashy cushions may look too casual.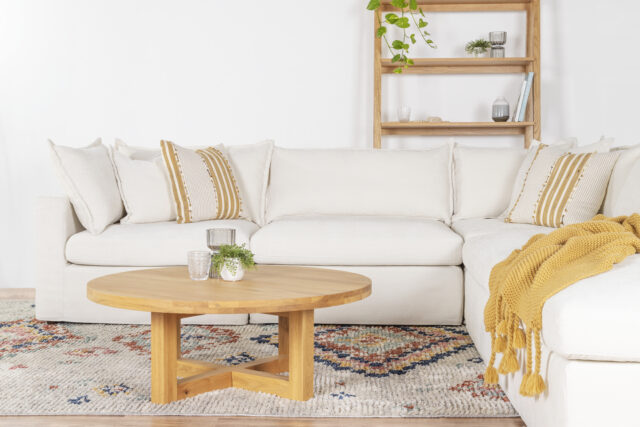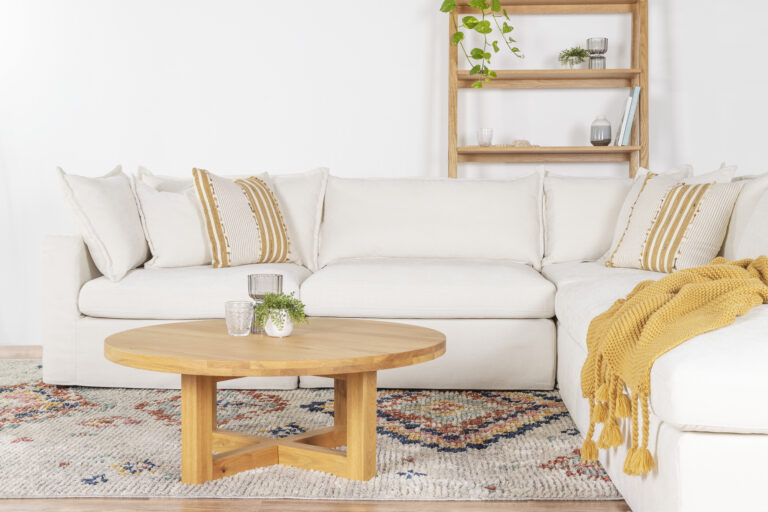 Think about the colour too. Too light may be impractical, but too dark may be bad for a room with poor natural light and dark floors. Perhaps you can have that light lounge if the covers are removable and washable (more on that later).
Stage of life
While we should always be trying to buy something that will last us for years and not subscribe to fast furniture, I also think this needs balancing with the stage of life you're in. If, for example, you're in the share house or apartment rental with your other half, aspiring to living somewhere bigger or having a family in the next few years, it perhaps isn't the time to buy an expensive dream sofa.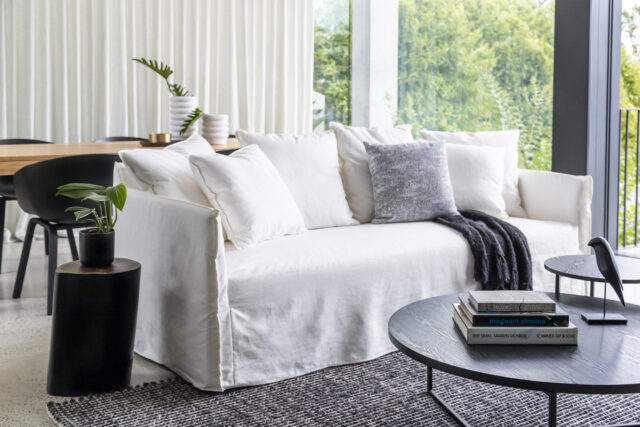 Also on this point, I really believe that if you have little kids you must have removable and washable covers at this stage of life. It just makes for so much less stress! The same goes for families with dogs who are allowed on the furniture.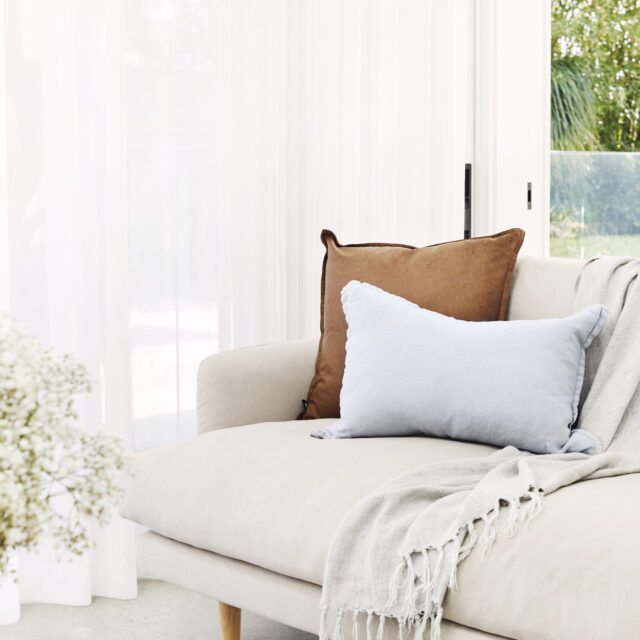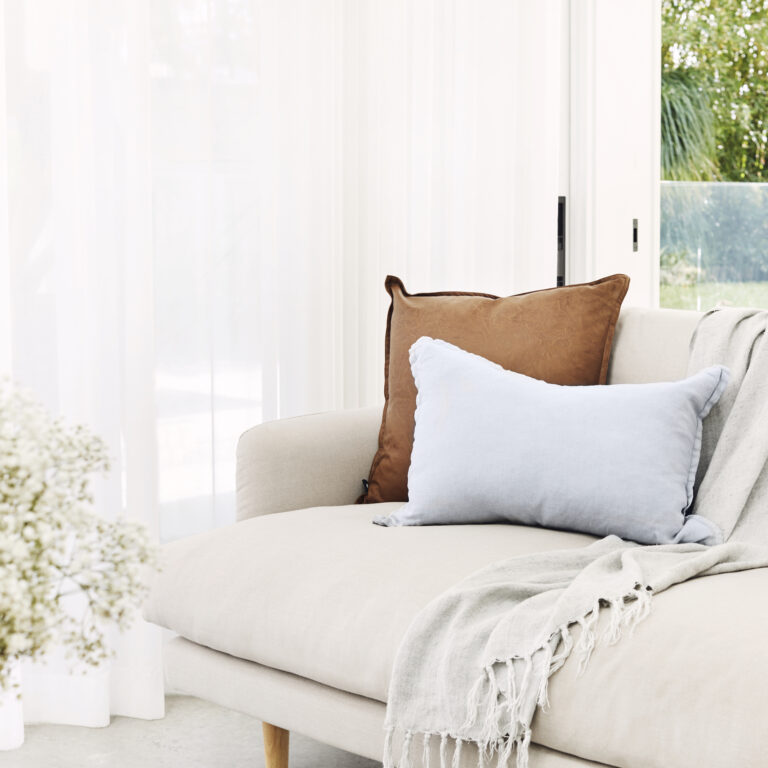 Comfort factor
We all have different opinions when it comes to what makes a comfy lounge. Do you favour deep and squishy or a firmer, higher backed sofa? There is no right or wrong but make sure you discuss this with everyone in your home. Are you going to want to be able to cuddle up on the couch and watch TV? Or do you prefer being cocooned in an armchair all to yourself?
Different seat cushions will feel softer or firmer. On the Lounge Lovers' site you can even search 'loungability' by super soft, soft or medium. All-feather are super squishy, for example, while high density foam is firmer.
At the end of the day, if your sofa looks good but doesn't feel great, it's not much use. You want to sit on your sofas, not just look at them!
Scale
When I speak to my interior designer friends, they tell me furniture scale is one of the biggest things their clients get wrong. Think about the scale of the lounge/s in relation to the room, as well as in relation to the rest of your furniture. Will your long, chaise-style lounge drown your small round coffee table? Will you have room to easily walk around your sofas to get to where you need to?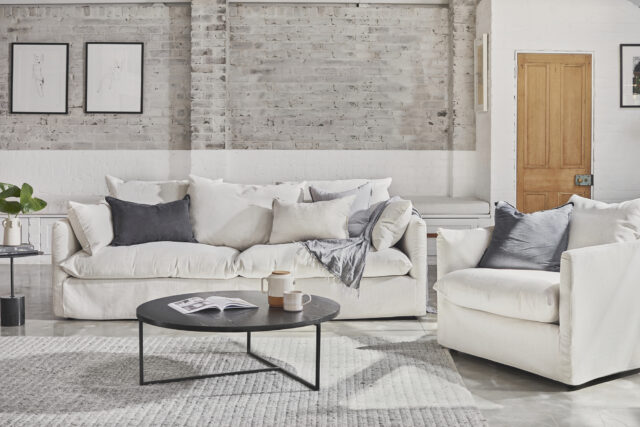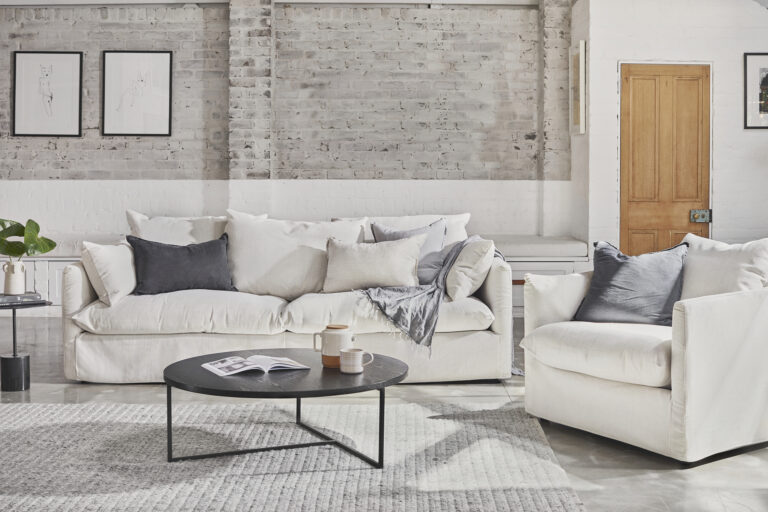 Is there space to walk behind the sofa to open the blinds, for example? If you choose a lounge with a chaise, is this part of the lounge going to block access to somewhere in the room?
My biggest trick here is to mark out the new lounge/s and chair/s on the floor with masking tape so there can be no argument that what you're ordering is going to fit and work well!
Bums on seats
This might well sound obvious but you need to have as many seats as you have people living in your house! So if you're a family of five, you need a three and a two-seater minimum, for example. But if you're the sort of people who have extended family over every week, then that won't be enough unless you want half the people sitting on the floor!
Practicality
As a mum of two young boys, what I really mean here, is how likely is it the kids are going to wreck it and, if they do, is it fixable?! Slip covered sofas and those with removable and washable cushion covers are your friends here! As well as, of course, wipe clean leather (but not everyone likes that look and/or feel so it's good to have other options).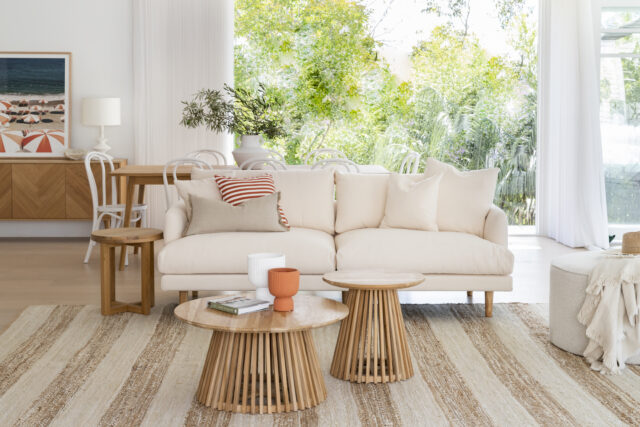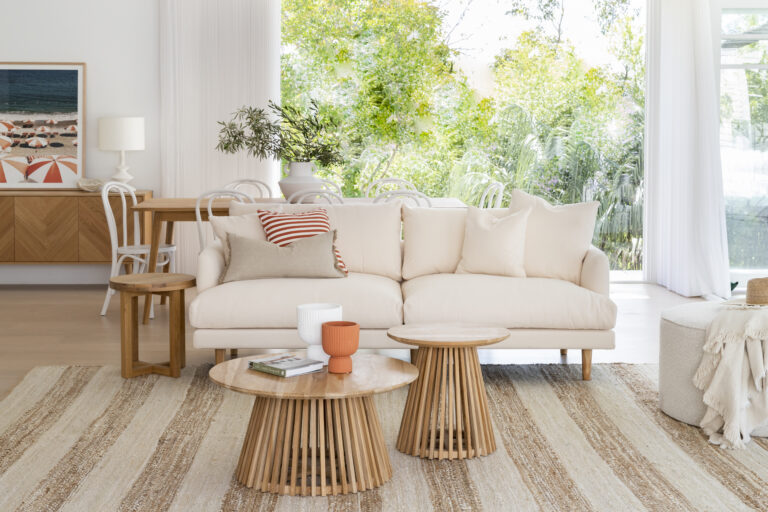 And you know what, when Seb was a sticky-fingered toddler, I found our velvet sofa actually withstood everything he could throw at it, wiping easily clean with a baby wipe (perhaps don't take that as gospel and make sure you follow manufacturer's instructions!)! The biggest advice I have here is to be realistic. When you have little kids is probably not the ideal time to pick the cream boucle sofa of your dreams. Just saying. Save yourself the upset! You can however perhaps have a white sofa if it has a slipcover.
Warranty and lead time
Bear in mind there can sometimes be long lead times on sofas, which Covid-related delays have only added to, so start planning early. Some retailers (like Lounge Lovers) will have an 'in stock' section on their website showing what's available straight away if you're in a rush or just impatient!
Also check your included warranty (and what it covers) and consider paying for an extended one if it's an option. You want your sofa to last for years, after all. Lounge Lovers' Lisa sofa's metal frame, for example, is guaranteed for five years. And all their products have a minimum 12-month warranty. You might consider adding Guardsman leather or fabric cover for extra peace of mind.
-Lounge Lovers don't only sell a great range of sofas, but also arm chairs, dining tables and chairs, coffee tables, beds and more. They have stores in Sydney, Melbourne, Adelaide, Brisbane and the Gold Coast and also sell online. They aim to provide customers with great-looking furniture at exceptional value.