Don't get me wrong, there's something I love about a traditional Chinese restaurant interior. The paper lanterns, the waving cats, all that red (which I usually HATE in interiors!). It's familiar, nostalgic and, like the menu, you know what you're getting. I also have a penchant for today's trendy and aesthetically slick Asian eateries and Manly's new Queen Chow, the latest restaurant on the increasingly impressive Northern Beaches hospitality scene in Sydney, is definitely an example of the latter. The food looks pretty good too…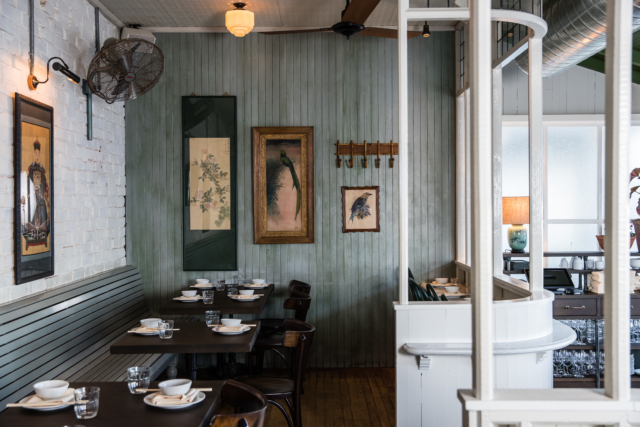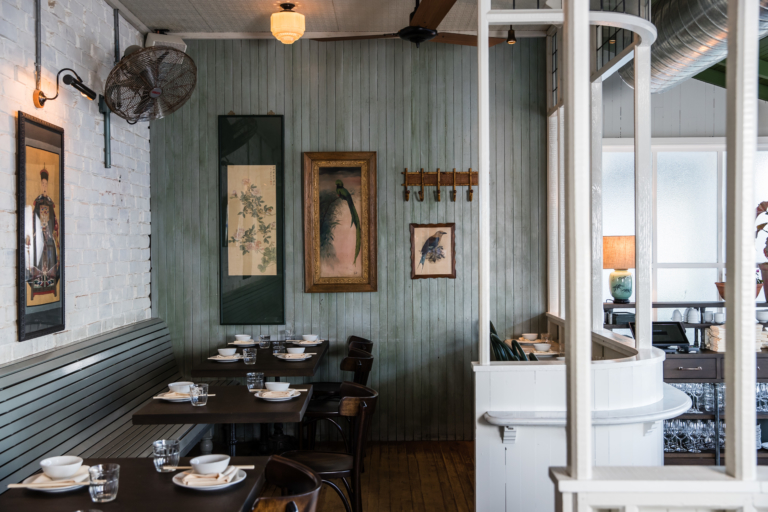 Yes, Merivale have done it again!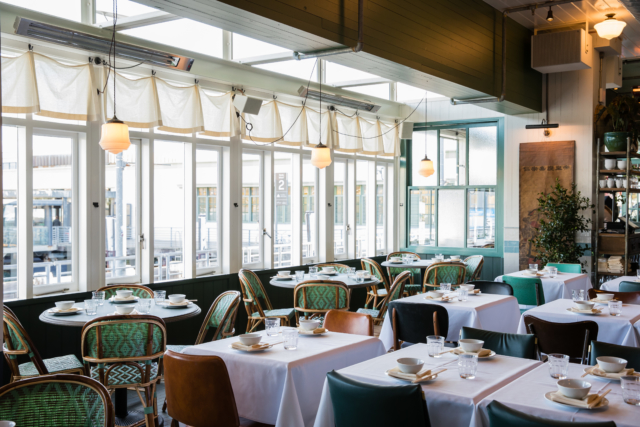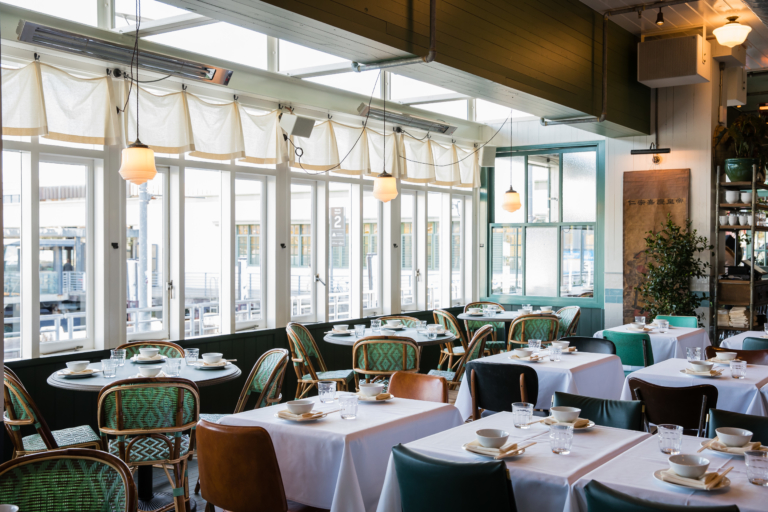 The exciting Cantonese concept on Manly Wharf opened last week, headed up by the dynamic duo behind Queen Chow Enmore, Patrick Friesen and Eric Koh. Friesen's vision for the menu is classic neighbourhood Cantonese that celebrates great Australian produce. Inspired by the way that Cantonese food is recreated around the globe and using the best of what our country has to offer, Friesen hopes to add to the ever-evolving mosaic of what it is today.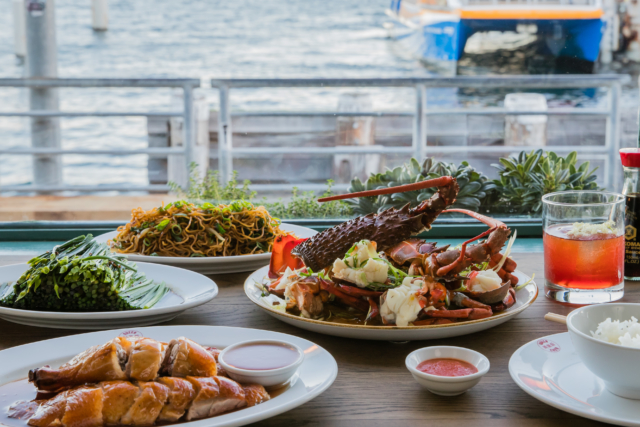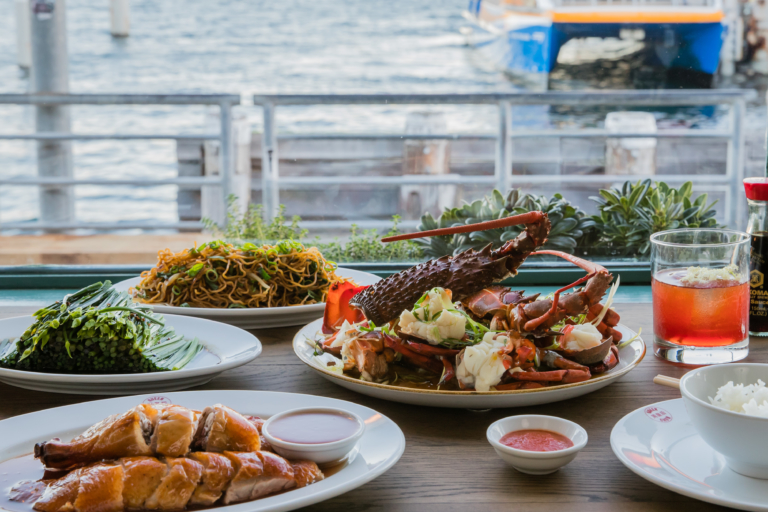 "We want to create a place that echoes the sentiment of neighbourhood Chinese restaurants of years past, where people come often and with the people they love the most. Your local Chinese, with all the favourites, cooked beautifully," he says. Like Queen Chow Enmore, he has taken inspiration from the tastes and aromas of Hong Kong's famous dai pai dongs, but this time served with a beachside sensibility and plenty of Australian seafood on the menu.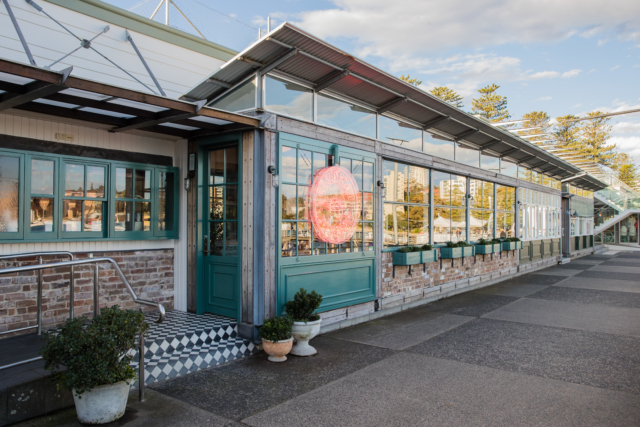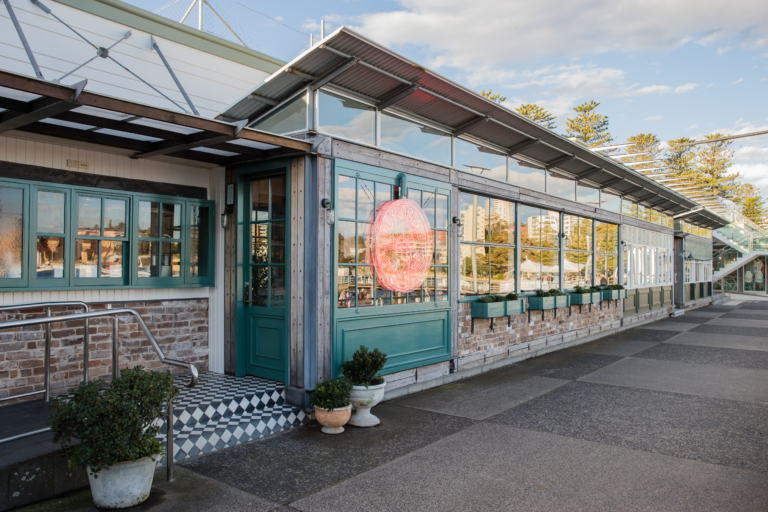 Guests can start with a variety of flavour-packed appetisers – oysters with native finger lime, handmade wonton soup and BBQ Peking duck pancakes with cucumber, leek and hoisin – then indulge in some of Australia's finest mud crab, lobster and pippies, wok-fried with XO, or Singapore's black pepper sauce. There are half shell scallops with XO vermicelli, garlic butter king prawns and black pepper Moreton Bay bugs – all best enjoyed with Queen Chow's special fried rice and juicy Asian greens on the side.
Queen Chow Manly will also embrace the nostalgia of local Chinese restaurants that dot our landscape, evoking rich food memories of sticky honey king prawns, Mongolian lamb sang choi bao, and deep-fried ice cream with butterscotch sauce. Enmore's signature BBQ platters of roast duck and honey glazed char siu pork will also make an appearance. Who else is drooling about now?!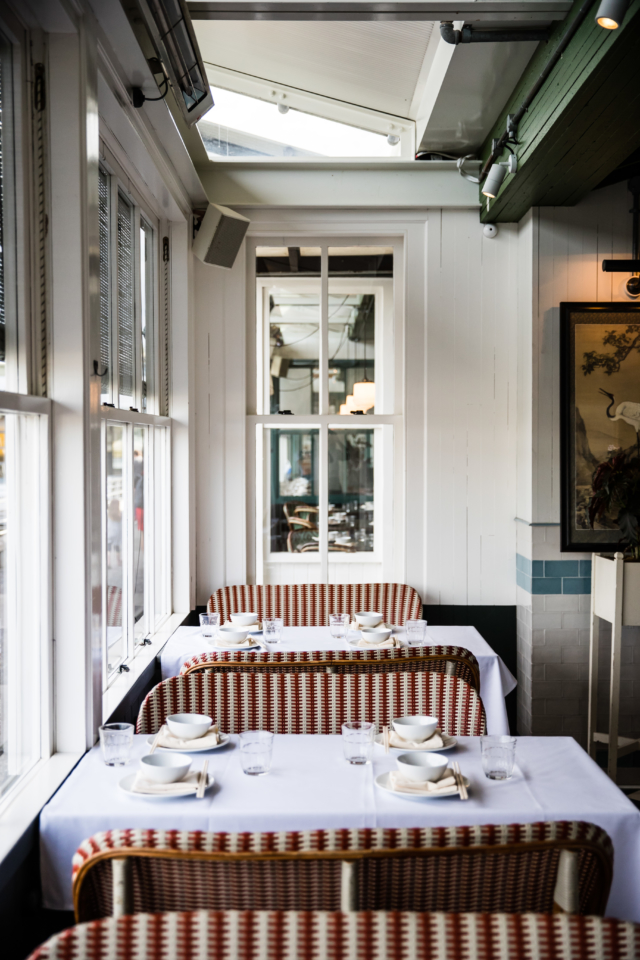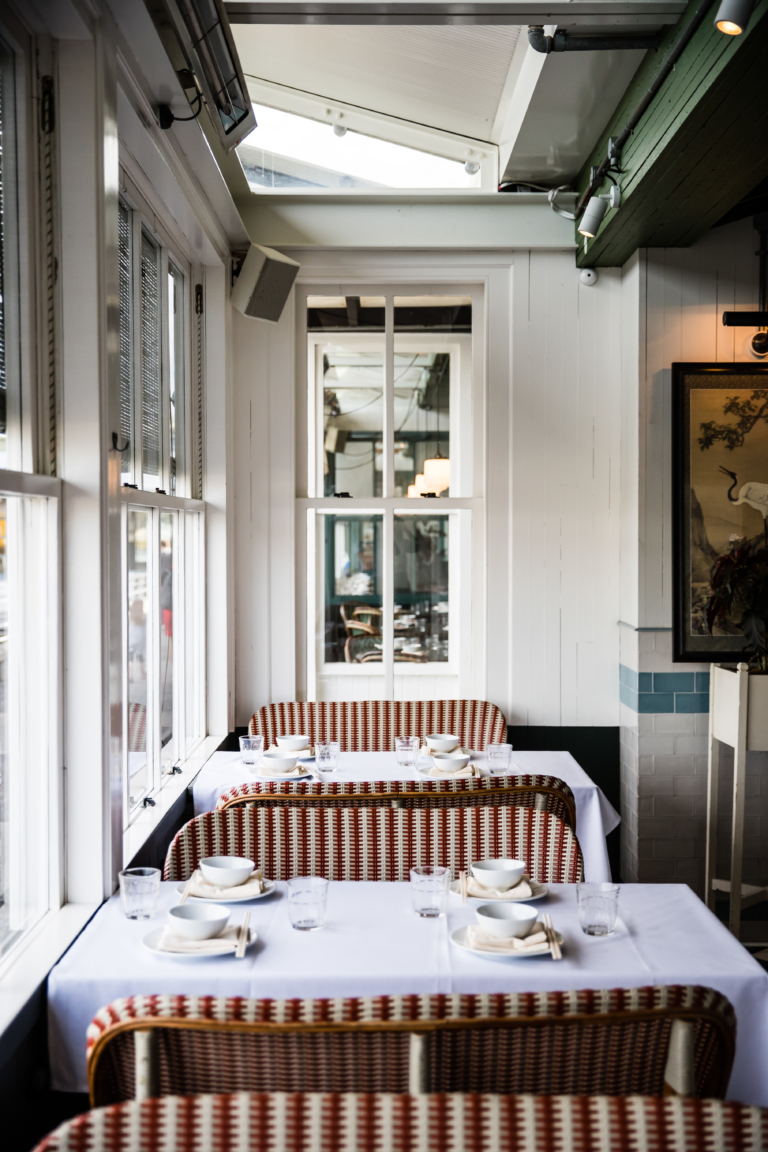 The dim sum menu has been expertly crafted by Koh, highly regarded as one of the greatest dim sum masters in the world. Bringing with him 35 years' experience including tenures at Mr. Wong and London's Michelin-starred Hakkasan and Yauatcha, he has made the artistry of dim sum his life's work. He will be feeding Manly's hungry masses his famous steamed, baked and fried dumplings, including scallop and prawn siu mai, prawn har gau, jade seafood, wild mushroom, pork xiao long bao and egg custard tarts.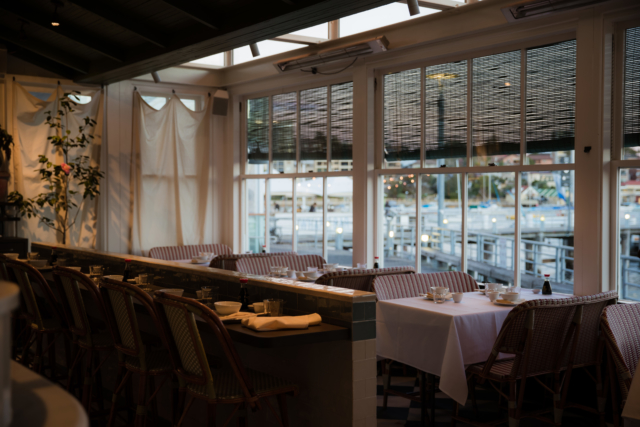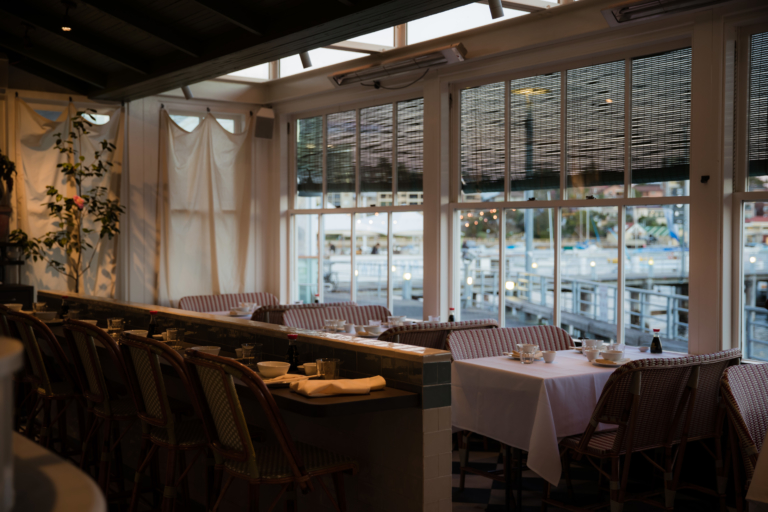 The drinks list takes inspiration from the flavour of Friesen's food and uses fruits, vegetables, herbs and spices found in the kitchen. Curated by Franck Moreau and Adrian Filiuta, the wine list is relaxed and approachable, with a selection of over 200 classic, organic, biodynamic and premium wines from Australia and around the world. There is a natural focus on Riesling and lighter style reds to befit the waterside setting.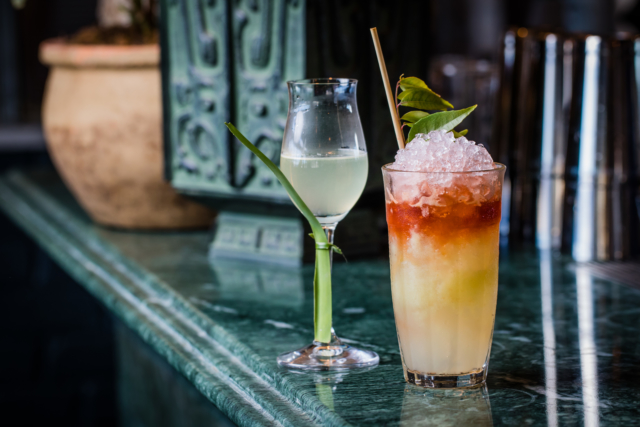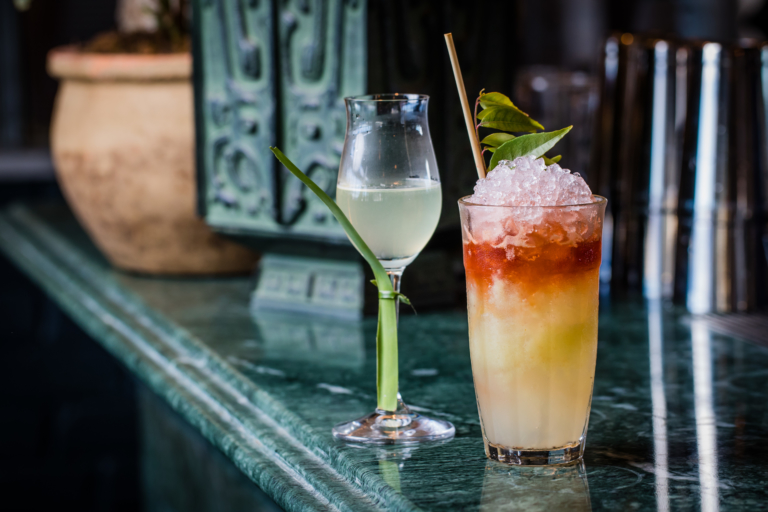 Elegant yet casual, and drenched in natural light and spectacular views of Sydney Harbour, the space itself bares the bones of the original Papi Chulo restaurant, while deep green timbers, dark woods and marble bring it into a new era. Three group tables are fitted with a much-loved throwback, the Lazy Susan. A zinc clad oyster bar takes pride of place next to the kitchen, while the live fish tank greets guests on arrival.
Queen Chow Manly, 22-23 East Esplanade, Manly, Tel: 02 9114 7341
Prefer to stay home and cook your own? Try this Adam Law recipe for steamed chilli and lime fish.