Listen up, Ikea lovers! There's a new kid in town to easily make some of your most bargain furniture look expensive.
Stylkea offers fretwork overlay panels to make luxury-inspired furniture available to everyone. The panels are purposely designed to effortlessly customise classic Ikea pieces, including Malm, Kallax and Besta (coming soon). Similar products have been available in America for some time, but we now have our own version, right here in Australia!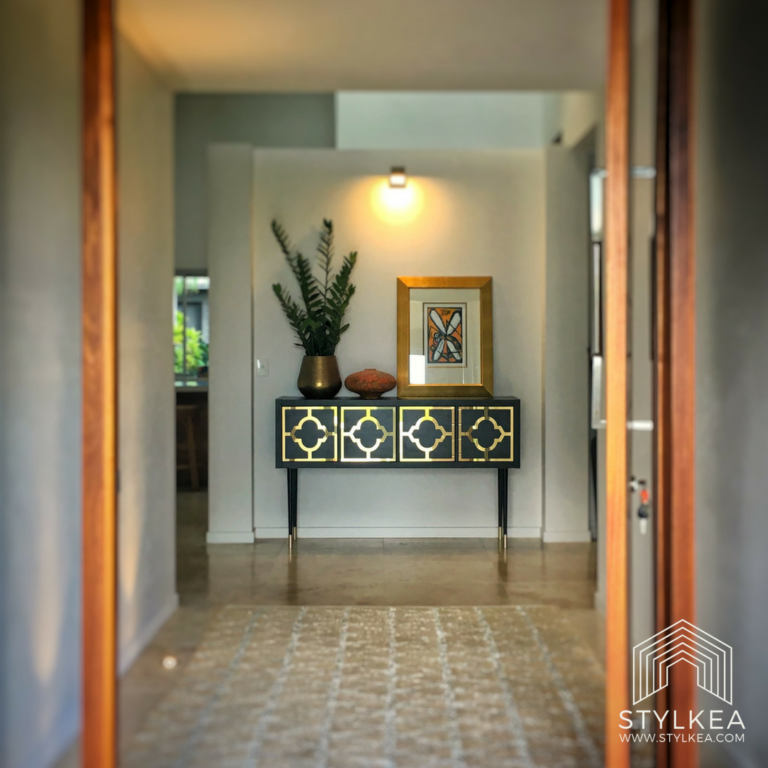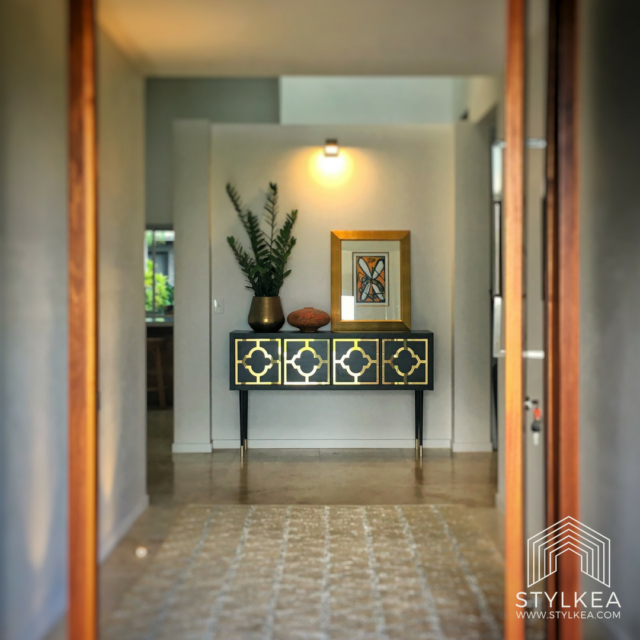 The idea came to Kylie Hughes a couple of years ago while working on a home renovation with her husband. "I literally spent hours trawling through design sites and interiors magazines looking for stylish and affordable furniture," says Kylie. "Ikea has such a great Scandi-inspired range, but I wanted to make their pieces more personalised – and they are the perfect blank canvas."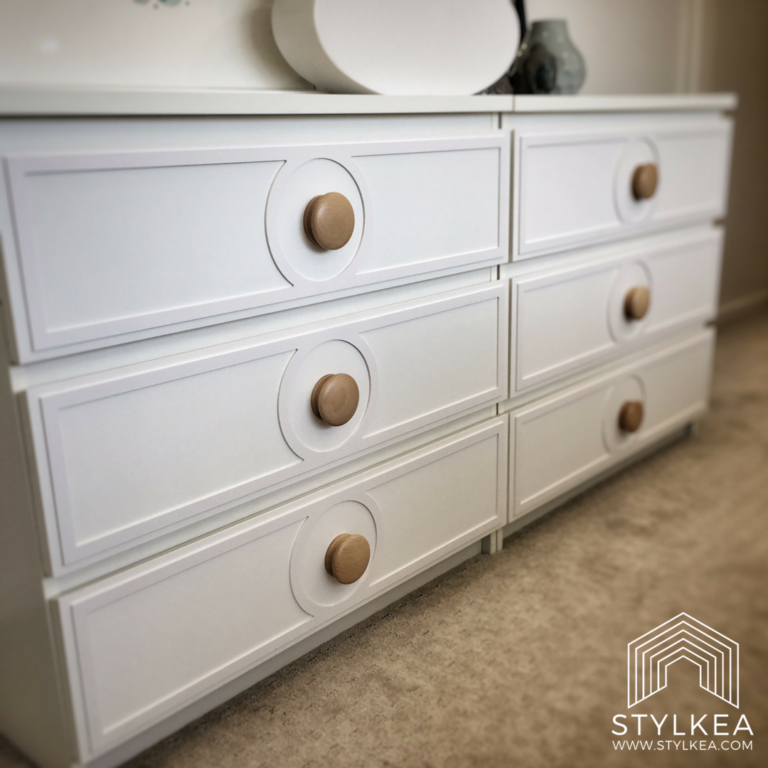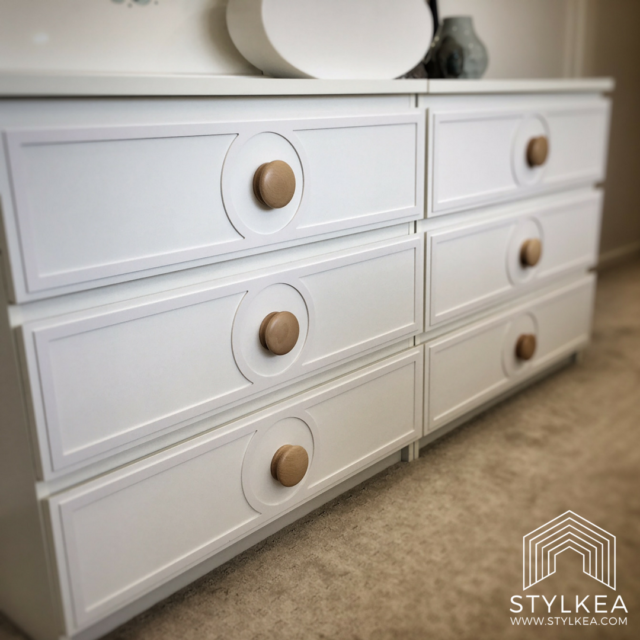 A copywriter by trade, designing the panels while juggling her day job with being a mum hasn't been without its challenges. "There have been a lot of late nights and weekends – and the self-doubt always manages to creep in. But I knew that I wanted: to build a product-based business doing something creative and artistic, so chipping away at Stylkea has been worth it."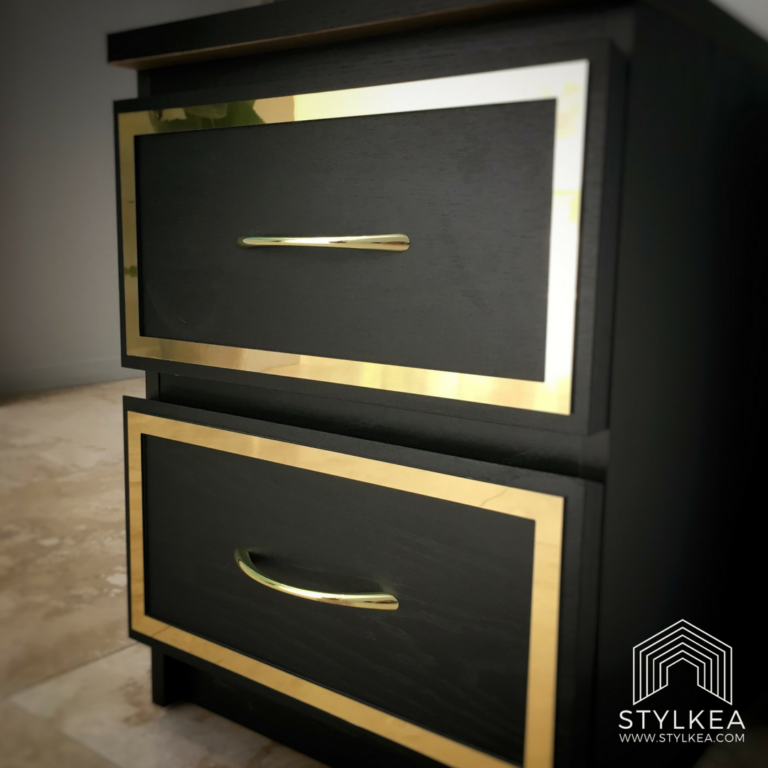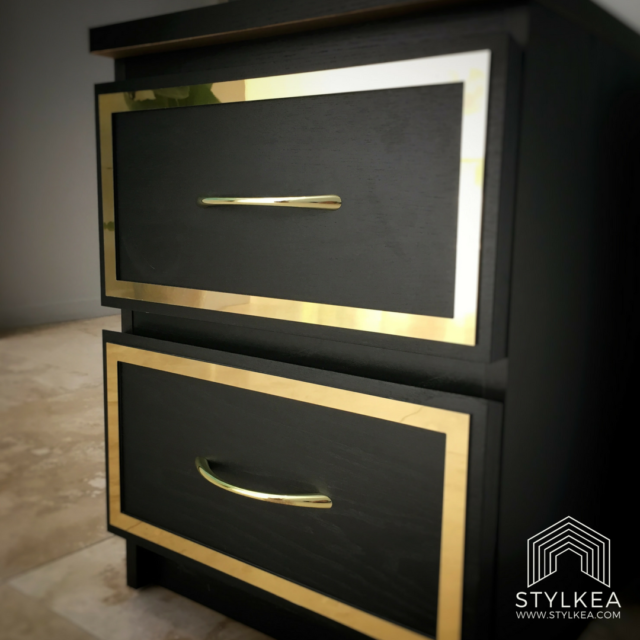 She looks to other designers for inspiration (with Jonathan Adler being at the top of the inspiration list) and utilises a range of materials built to withstand both trends and practical use. "I aim to create panels that capture very classic design styles – be they Moroccan, quatrefoil or Art Deco – that will look very sleek and sophisticated for ages to come.
"The PVC panels are UV stabilised, meaning they won't fade in the sun, and are also completely paintable. Or you can leave them naked, because they will match your white IKEA furniture perfectly. And if you want to add glamour, we have a range of metallics in our aluminium composite panels."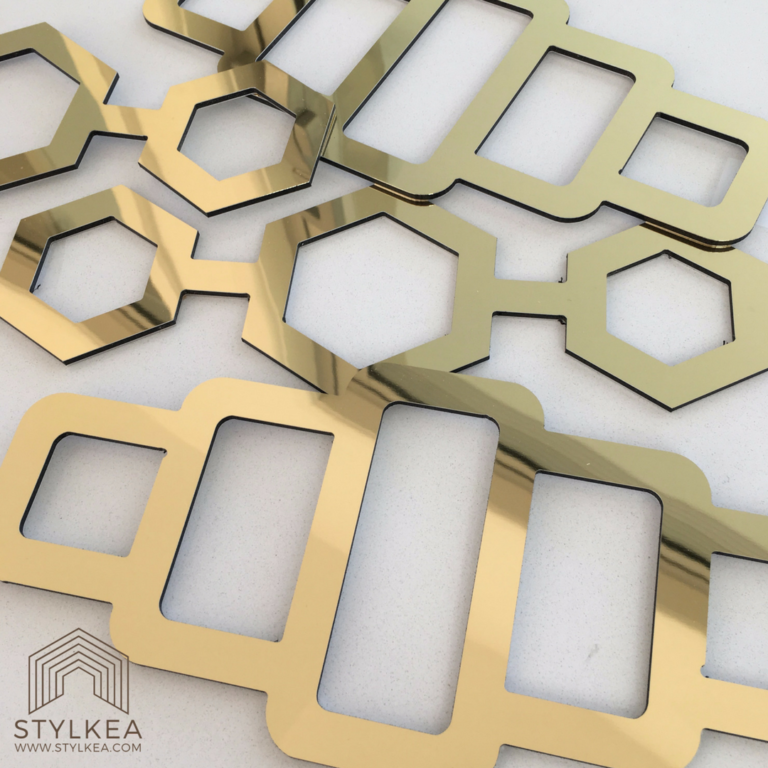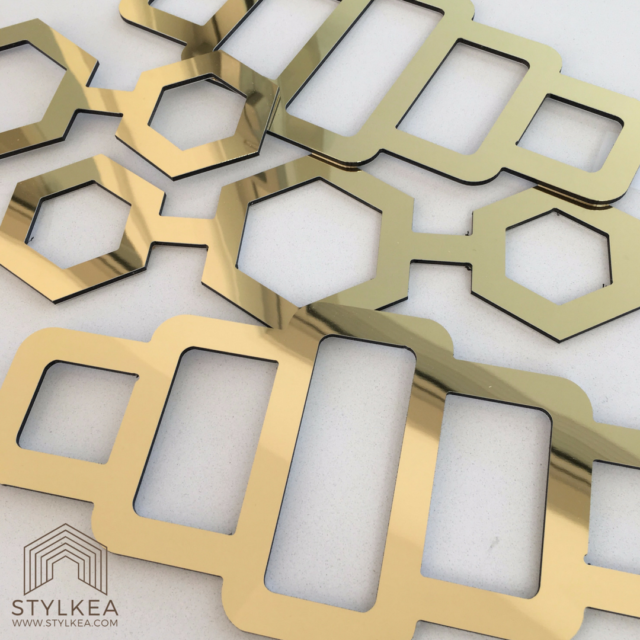 The best part about the panels is that you can be completely DIY inept and still pull off the luxurious look perfectly. The measurements and guesswork have been taken care of – it is literally as easy as wiping the furniture surface clean, peeling the sticky backing off the panel, and sticking it on to produce your own luxurious statement piece.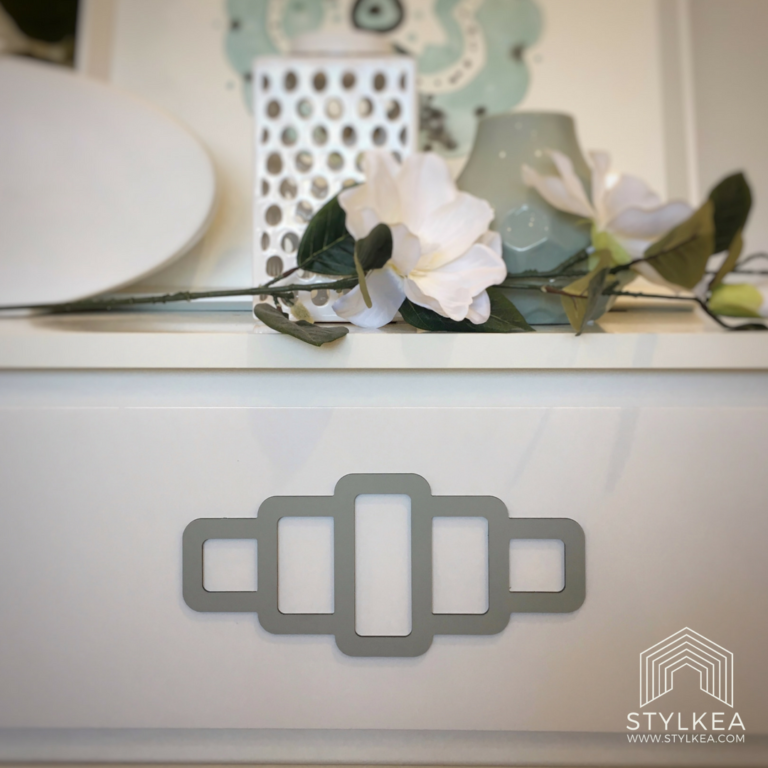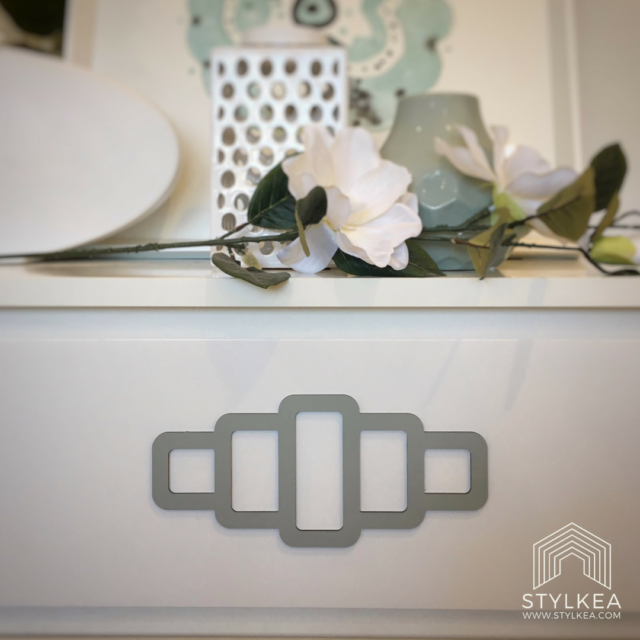 The panels are designed in-house on the Gold Coast, and Kylie hopes to extend that to the manufacturing process in the future.
"In the long run, I would invest in my own machinery and control the whole process from start to finish. I would also love to extend the range to include more designs as well as knobs and handles that pair perfectly with the panels.
"Ultimately, I want Stylkea to be a one-stop-shop for achieving the designer look on a budget. People deserve to live in beautiful, personalised spaces, whatever their budget."
Shop online with prices from just $9.95.